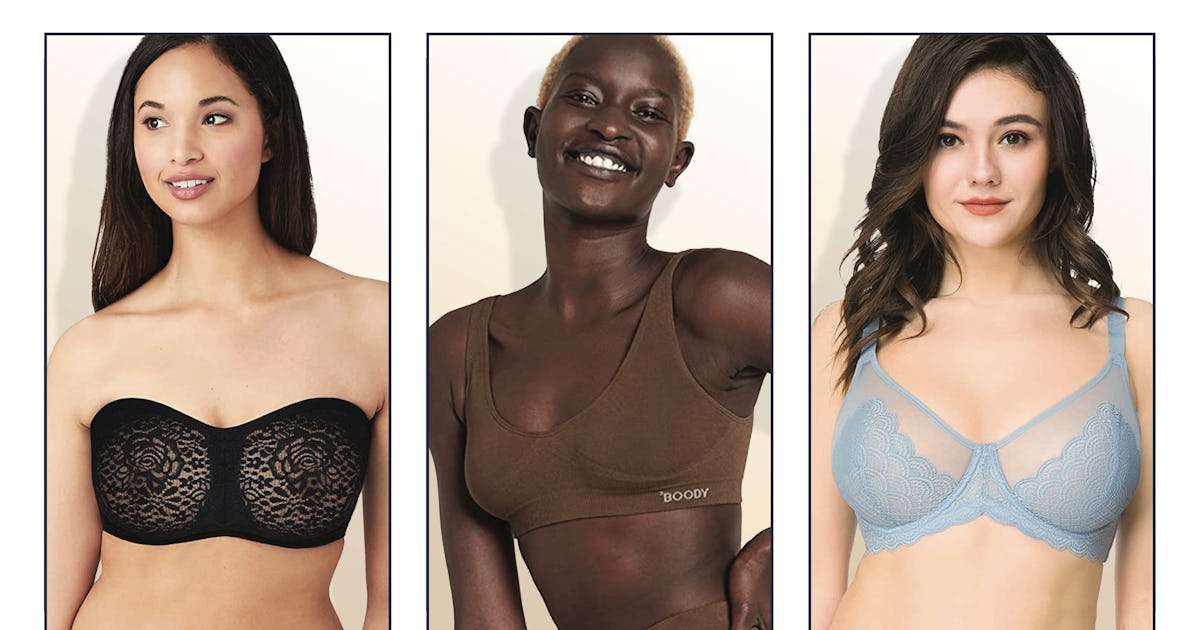 Let's be honest: "Comfort" isn't exactly the first word that comes to mind when you think about bras. But what happens if you strip away the added layers, padding, and itchy fabrics? You meet your new favorite underpinning. The best unlined bras typically offer low-to-medium support, though you can also find options with features like underwire, side boning, and removable padding if you want more lift and shape. Either way, these bras deliver maximum comfort no matter what silhouette, fit, or fabric you prefer.
And there's an unlined version out there of nearly every bra type you can imagine. By and large, the most common type of unlined bra is the wireless bralette, which has elastic bands to offer a bit of support. Some also come with optional padding in case you want a little more lift (or modesty). Next in line is the sheer variety, which skews more lingerie than your everyday underwear. Made from lace or mesh, these sheer bras feel a bit more elevated than a knit or woven option, but will be every bit as comfortable thanks to the use of stretchy textiles. You'll also find plenty of fan favorites up ahead, like unlined T-shirt bras, strapless bandeaus, and even wireless options that are comfortable enough to sleep in (seriously).
Read on to shop 13 of the best unlined bras on the market right now.