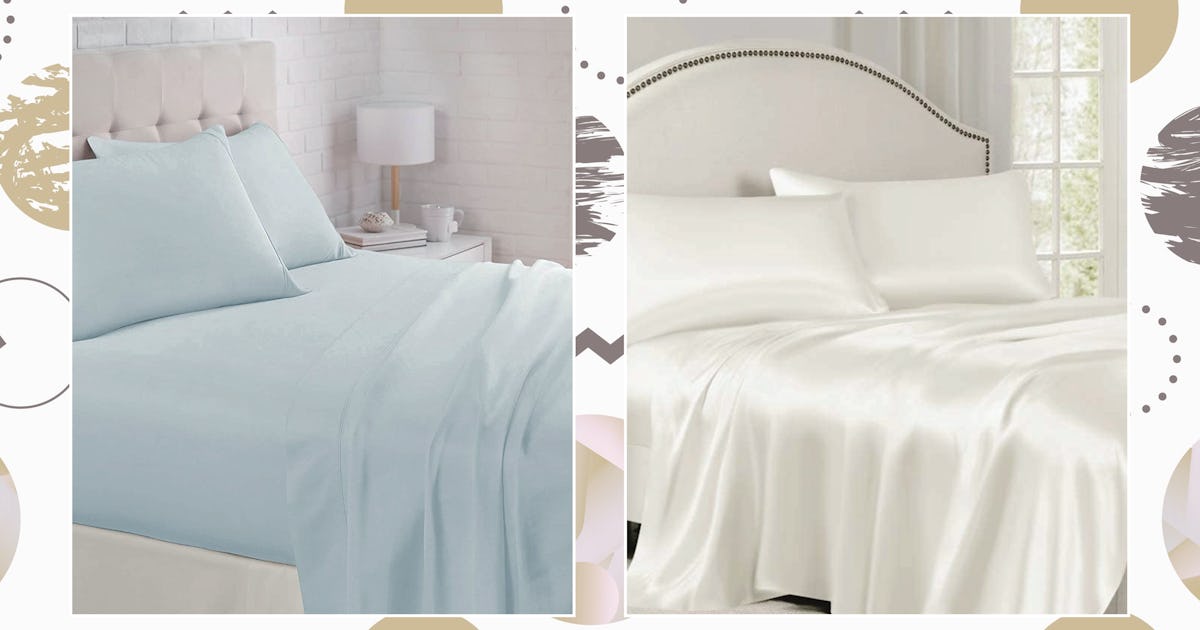 Ask five different people which bed sheets are the most comfortable to sleep on, and you'll hear five different answers. That's because the world's most perfect bed sheet depends a lot on the type of sleeper you are. The most comfortable bed sheets are designed from a fabric that suits your personal needs and are well within your budget.
So start by considering your personal needs. If you're a sweaty sleeper or live in a hot climate that never sees a cool night, a comfortable set made of percale cotton, bamboo, or silk will be breathable and keep you cool all night. Conversely, anyone whose nights often include snow, fireplaces, and plunging temperatures needs a quality set of bed sheets for winter — and this list includes a top-notch heavy flannel pair that reviewers love.
Depending on your health needs, a hypoallergenic sheet set that is resistant to dust mites and allergens may be the most comfortable for you. And it's impossible to forget budgetary needs — by all means, treat yourself to a luxury set of silk sheets if the cost doesn't strain your wallet. But if silk isn't practical for you, no worries: Some of the most comfortable sheets are also the most affordable bed sheets on Amazon.
To help you out, I've done the research and picked out the 10 most comfortable sheets to sleep on.
Still not sure what kind of sheets are for you? We've got you (quite literally) covered.
What is the most comfortable thread count for sheets?
You might think that the most comfortable sheets would have the highest thread count — but that's a common misconception. The ideal thread count for sheets depends on the fabric type and weave, but it generally ranges between 200 and 800. If you see a thread count that's significantly higher than this range, it's possible that the manufacturer is factoring ply into their calculation. (In other words, the manufacturer could be doubling the thread count for a two-ply fabric.)
Many fabrics are commonly measured by weight rather than thread count. Like flannel, bamboo sheets are often measured in grams per square meter, aka GSM. Silk sheets are also typically measured by weight, specifically momme.
What are the smoothest sheets?
If you're looking for smooth sheets, opt for ones made of silk, sateen, or satin. These materials are woven in a way that makes them feel smooth to the touch from the very first time you use them. You'll have to fork up more cash for super smooth, breathable silk sheets — and they may be more challenging to care for over time. If you're on a budget, opt for cotton sateen sheets or satin sheets made from synthetic materials instead — both offer a smooth finish at a lower cost.
What are the best sheets that don't wrinkle?
Microfiber sheets are particularly easy to maintain and resistant to wrinkles. Additionally, the smoothest sheets (silk, sateen, and satin) also tend to wrinkle less than more crisp-feeling options.
While you may enjoy the feel of cool cotton sheets, they're more likely to crease than fabrics with more sheen. So stay away from percale cotton and consider snagging microfiber, satin, or sateen sheets if wrinkling is a concern for you.