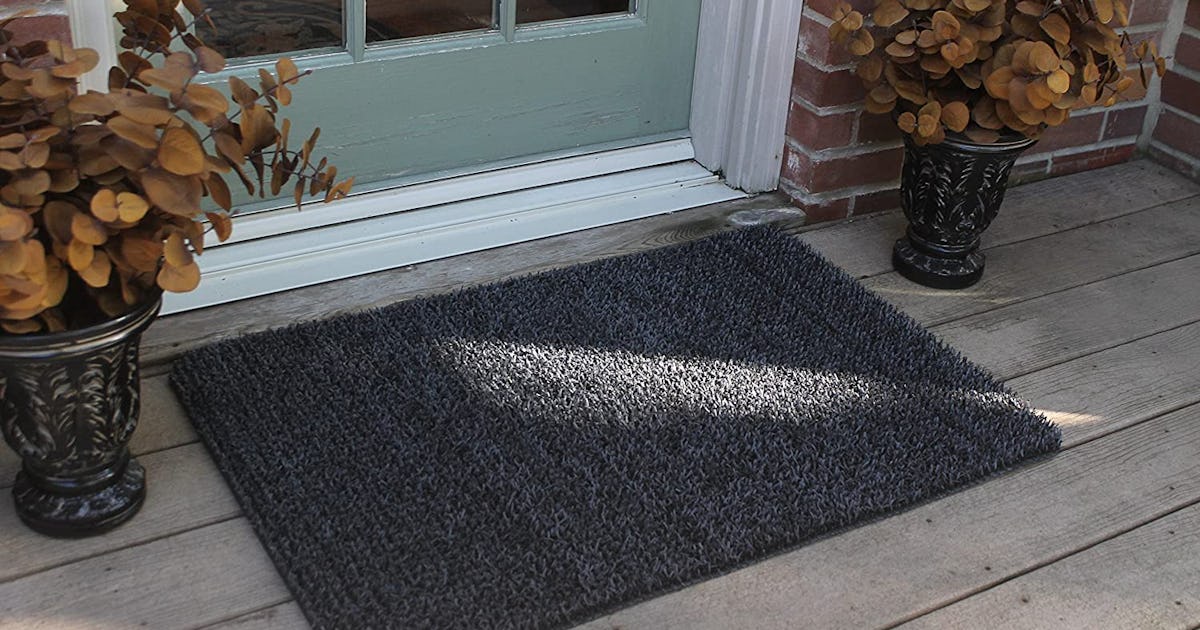 You'd likely prefer to leave mud, snow, dirt, rain, and sand outside your home. The best doormats for cleaning shoes are made of materials tough enough to prevent shoes (or paws) from tracking those messes inside. While outdoor doormats are the best first line of defense, using an indoor doormat as well will capture any remaining dirt or moisture before stepping inside which is why I've included both.
The best outdoor mats are often textured and made of tough fibers that scrape away debris like coir, a coconut husk-based material durable enough to withstand outdoor conditions so it's great for any doorway and particularly durable for uncovered doorways. Plus, it also resists mold and mildew.
If you live in a rainy or snowy area, a woven or rope-textured coir mat may be best for draining water on an outdoor mat. For an indoor mat, textured nubs can help trap any excess dirt an outdoor mat didn't catch. Consider coir mats reinforced with rubber backing to safely keep it in place, especially during wet conditions. However, since rubber can crack in extremely cold weather, it may be better suited to warmer climates or seasons. For a backing that stands up to winter weather, PVC is a better bet.
Though outdoor doormats are sometimes used inside, their tougher materials are more comfortable to use on shoes than bare feet. Indoor doormats, often made of cotton chenille and polypropylene, can catch remaining moisture on shoes and are kinder to bare feet. Cotton chenille especially is great since it's absorbent and soft and a natural material. Polypropylene is also soft and absorbent with the added benefit of being stain resistant.
With all this in mind, keep reading for the best doormats for cleaning shoes, including a boot brush to really get your shoes clean. I've also included dimensions for each pick, which is especially worth noting with indoor doormats to make sure they fit comfortably under an opening door.