A decade into the E-mount camera system and Sony has become well-versed at making 50mm lenses for mirrorless bodies. The company's latest effort, the 50mm f/1.2 G Master, is the most ambitious as well as the most satisfying.
For as many 50mm lenses that Sony has released, surprisingly, it hasn't been until now that it has declared a design worthy of the "G Master" moniker and outfitted it with the highest-grade glass elements the company can produce. Good things come to those who wait, however, because unlike early G Master lenses with dated autofocus motors and chunkier builds, the 50mm f/1.2 GM lens is compact for its class and has the internals that future-proof it for years to come.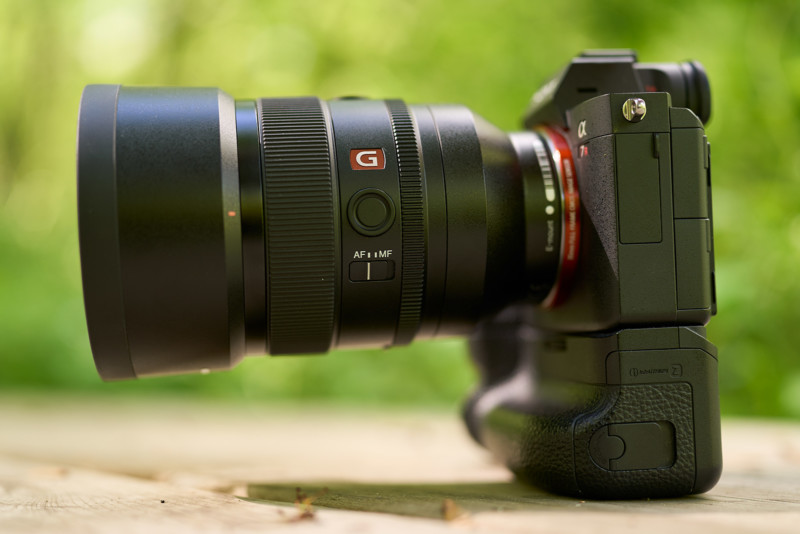 Build Quality
I use the word compact, but by comparison to all lenses that may not be the word you'd use. What I mean is that both Nikon and Canon have already debuted 50mm f/1.2 full-frame mirrorless lenses, and both the Canon and Sony are much smaller than the Nikon, and the Sony is slimmer than the Canon but also slightly longer at 3.4 by 4.3 inches (87 x 108 millimeters). As far as weight, the Sony is the lightest of the bunch at 1.7 pounds (778 grams).
It's a new era of camera lenses, and Sony figured out a way to clip away all the unnecessary material around the optical design and autofocus motors to make the lens fit casually into most spots you already stored your typical lenses. I took this lens with me to Hawai'i inside both a Pelican case on the plane and in a Shimoda backpack on the ground, and there was no special concessions needed when I placed it it in spots already carved out for an average-sized lens. I have a feeling the same could not be said about the Nikon 50mm f/1.2 behemoth.
As far as the handling of the lens goes, it's a comfortable fit that's not very heavy with a few different tactile buttons and rings to manipulate. There is a large, smooth focus ring at the front and behind that, there are focus hold buttons, a focus mode switch to toggle between autofocus and manual focus, and an aperture de-click switch. Nearest the lens mount is the physical aperture ring that runs through the entire f-stop range in a quarter turn if you find that to be of use. Otherwise, it can be set to "A" and the camera takes back control.
The copy I had did have a problem I've come across countless times with rented Sony lenses, and that's the lens hood was a bit of a stiff, grinding mess to put on. The bayonet mount goes bad either from accidentally putting the hood on crooked or trying to take it off without holding in the release button on the side. Sony did add a nice touch of grippy rubber to the outer rim of this hood, so at least we have that.
Image Quality
The 50mm f/1.2 GM features three XA elements which are only found in Sony's G Master lenses, plus the latest Nano AR Coating II. The optical performance of the lens is stellar with both distortion and vignetting well-controlled and no hints of color fringing throughout my real-world testing. Sharpness appears to be on point throughout the aperture range. All lenses typically have some "gotcha" to be aware of, but after using this lens for a couple of weeks there was nothing of the sort that developed in the back of my mind when I took it out.
Its performance is solid, and that continues with the reliable autofocus system. Even at f/1.2, the Sony lens combs through the focus range with urgency to hunt down the subject thanks in part to the four XD linear autofocus motors inside driving the focus group front and back.
As you can imagine, autofocus tracking with such a thin depth of field is an all-or-nothing pursuit. For the most part, I used the lens paired with the Sony a7C, which wouldn't be the first choice by anyone for the fastest autofocus performer. Still, the lens was able to hold onto moving subjects through focus tracking at even the shallowest depth of field.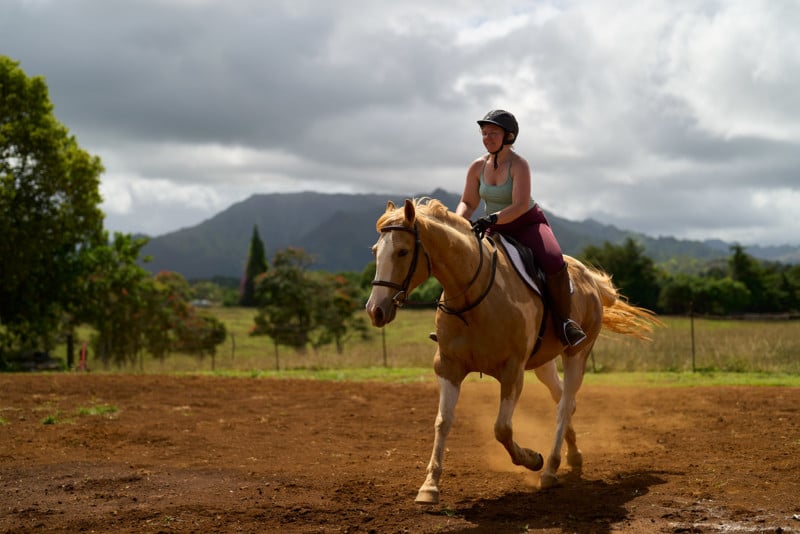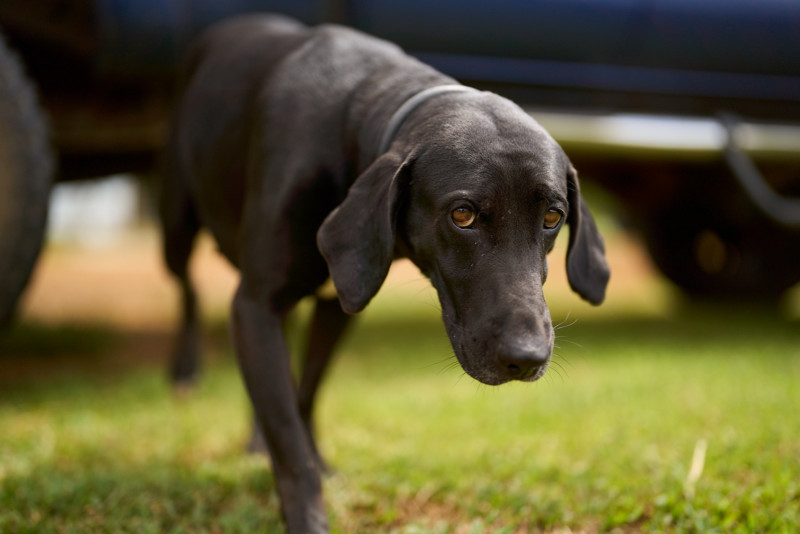 The close focusing distance of this lens is 15.7 inches (40 centimeters), and while this is nowhere close to macro with a 0.17x maximum magnification, the ability to obliterate the background does sell the effect of isolating smaller subjects even in cluttered environments.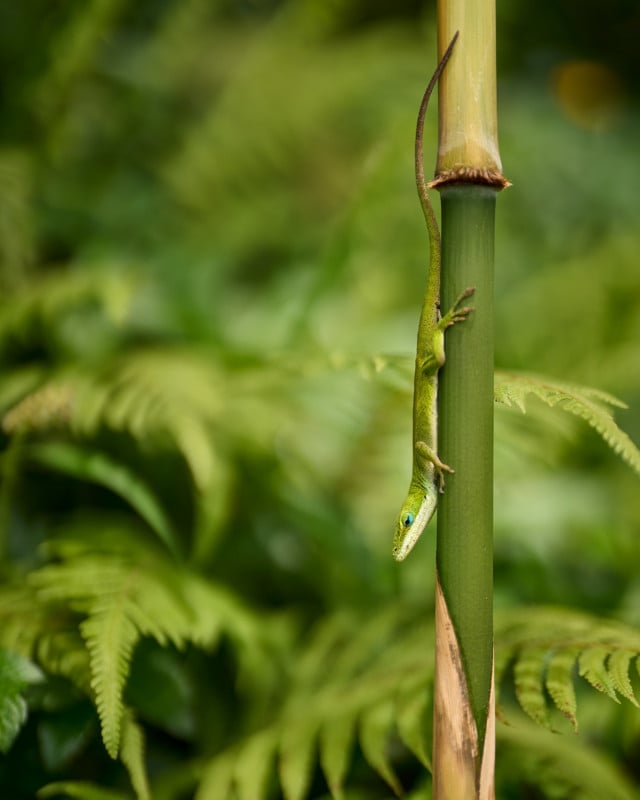 Photographers will utilize an ultra-wide aperture for many different reasons, but it's undeniable that the pleasing "bokeh ball" characteristics are a strong selling point for many. With the Sony 50mm f/1.2 GM, there is an 11-bladed circular aperture and below are comparisons of the out-of-focus characteristics shot between f/1.2 and f/8 at the lens's close focus limit. The top photo shows the full frame at f/1.2. Under that are shots that are the full-frame vertically and the left half of the frame horizontally.
Wide-open at the f/1.2 aperture, the cat-eye effect near the edges of the frame are at their most prominent, but hardly a distraction or enough to qualify as "adding character" to an image. By f/2.8, we see nice, even circular bokeh across the frame. The entire aperture range is free of onion ring effects inside the bokeh balls or any kind of pronounced impurities. Some might consider it sterile, but it's hard to argue it isn't impressive.
A Chef's Kiss for Sony
It's hard not to eye roll when Sony announces a new 50mm after the FE 50mm f/1.8, E 50mm f/1.8, 50mm f/2.8 Macro, 55mm f/1.8, 50mm f/1.4, and 50mm f/2.5, but clearly the company was ready to make something truly stand out with the 50mm f/1.2 GM.
It feels lighter and smaller than it should in the hand, only further adding to the impressiveness of its performance of image quality and autofocusing. And after paying the Sony premium for years, at $2,000 it's actually the least expensive 50mm f/1.2 full-frame mirrorless option when compared against Canon and Nikon.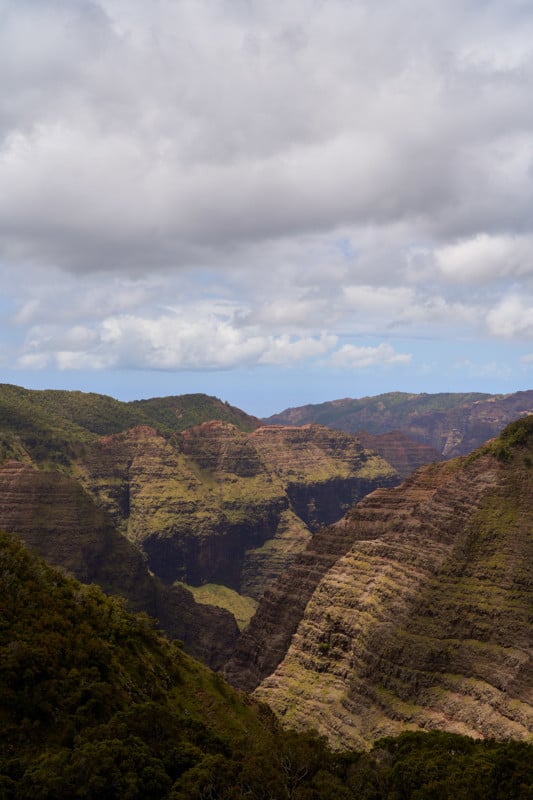 Are There Alternatives?
No. As far as a 50mm f/1.2 full-frame lens for Sony E-mount cameras, this is it for the time being.
If you have a crop-sensor Sony camera, there are alternatives as far as number matching goes in the $280 Rokinon and $100 TTArtisan 50mm f/1.2 lenses, but I'm sure these companies would also admit they aren't meant to be competitors going head-to-head against a $2,000 Sony lens.
Is the f/1.2 aperture the most important component on the specs sheet for you? If so, there's a full-frame Sigma 35mm f/1.2 lens that could possibly work as a substitute for $1,500.
However, if it's a fast 50mm lens you're after, then there are more options when losing a half-stop at f/1.4. Sigma makes the $800 50mm f/1.4 DG HSM Art lens, Rokinon has a more budget-friendly option for $450, and in the Sony family, there's the Planar T* FE 50mm f/1.4 ZA for $1,500.
Should You Buy It?
Yes. The specs are unmatched in the Sony system, there are no disappointments with the image quality, and it's a lens that has utility wherever you go. It's an easy choice.