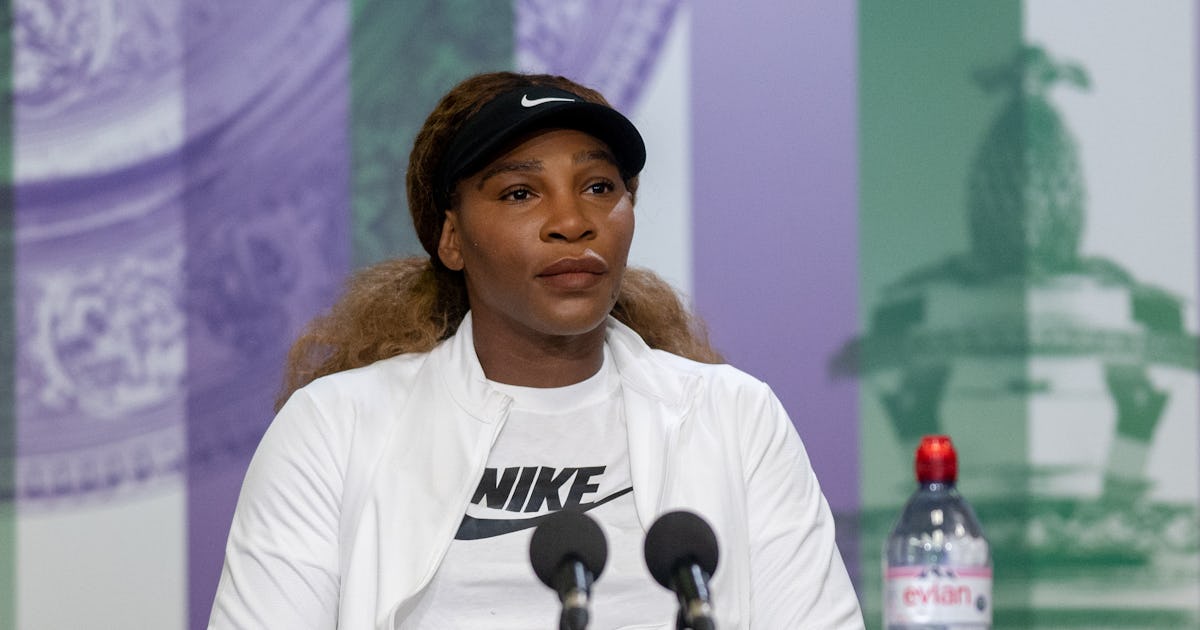 The 2020 Olympic season continues to an unusual and complicated one. Serena Williams has announced her decision to skip the Tokyo Olympics, citing "a lot of reasons," per ESPN. In opting out of the delayed event, she joins several high-profile athletes who have chosen not to participate.
Williams discussed her absence from the Olympics during a pre-Wimbledon press conference on Sunday, June 27. "I'm actually not on the Olympic list — not that I'm aware of," she said. "If so, then I shouldn't be on it."
The tennis great didn't reveal why she had decided not to attend the summer games, but she did clarify there wasn't just one single factor that swayed her. "There's a lot of reasons that I made my Olympic decision," she told reporters. "I don't feel like going into them today. Maybe another day."
Williams has won four Olympic gold medals over her career. At the 2000 Sydney Games, she won in both women's singles and women's doubles, and she and sister Venus later defended their doubles title in both Beijing in 2008 and London in 2012. Though she said the Olympics have "been a wonderful place" for her in the past, the competition hasn't been on Williams' mind lately. "I really haven't thought about it, so I'm going to keep not thinking about it," she said.
In May, Williams qualified for what would have been her fifth Olympics, but the tennis star had made it clear she wasn't sold on attending. Williams was asked during the Italian Open if she would go to the Tokyo Games without daughter Olympia or husband Alexis Ohanian, according to E! News. "I haven't spent 24 hours without her," she told reporters, "so that kind of answers the question itself."
The Tokyo 2020 Olympics were postponed last year due to the coronavirus pandemic. On June 4, Organising Committee President Seiko Hashimoto addressed the rising concerns about hosting the event this summer, saying the committee would comply if other organizers decided to cancel the games, according to Reuters. Japan has implemented many COVID-19 precautions for Olympic events in Tokyo, including barring international spectators at venues, which likely factored into Williams' decision not to attend the event.
She is just the latest tennis star to decide to forgo the Tokyo Games after Rafael Nadal and Dominic Thiem made similar announcements. Tennis players aren't the only major athletes opting out, as players from across various sports have declined the opportunity. Golden State Warriors guard Stephen Curry revealed in June that he wouldn't play for Team USA this year, per Forbes. Meanwhile, fellow NBA stars LeBron James and Donovan Mitchell also decided not to play in order to recover from injuries. It's unclear whether athletes' decisions could influence the organizers' decisions about moving forward with the event, but so far not even immense opposition from Japanese citizens has deterred them.
The Tokyo Olympics are scheduled to begin on July 23.