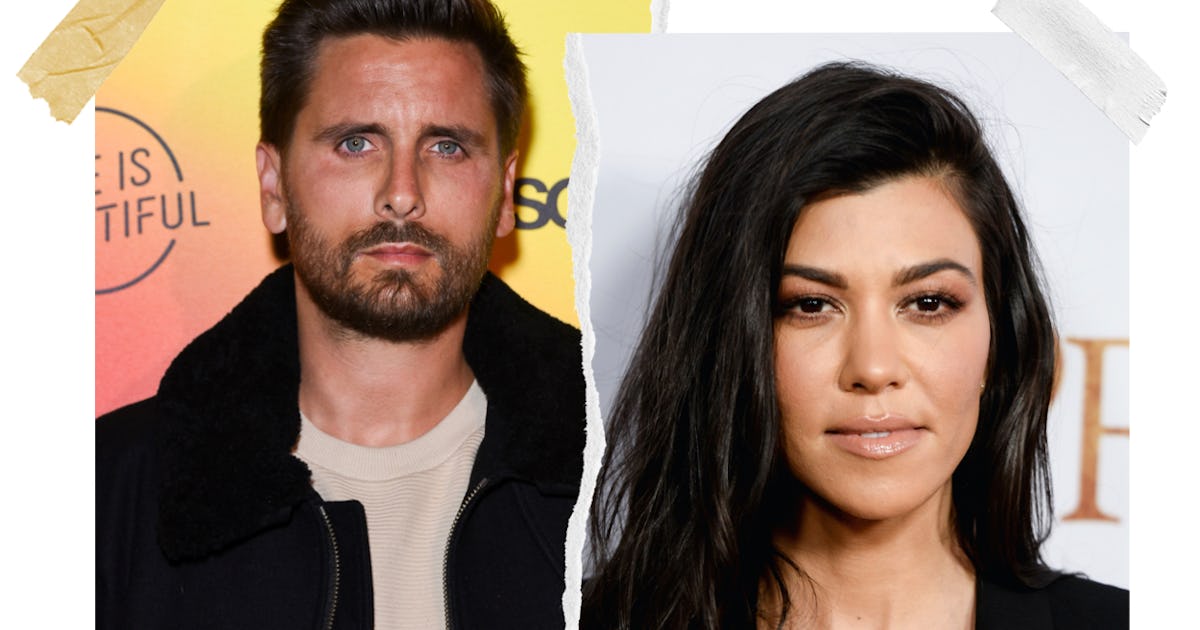 The Keeping Up With the Kardashians reunion episodes continue to tackle fans' top questions, including all things Scott Disick and Kourtney Kardashian. The two will open up about where their relationship stands during final half of the KUWTK reunion on Sunday, June 20. In a sneak peek of the episode, the duo discussed their on-again, off-again relationship with host Andy Cohen, even answering questions about their breakup, jealousy, and their recent sex life (or lack thereof).
In the clip, they denied having hooked up at all in the years since their split. Kardashian described their relationship today as being "great friends and co-parents." Disick added that the two are "family" and "always will be." Cohen then asked Kardashian and Disick if they thought their relationship would've lasted if Disick had maintained sobriety. Both said yes. Kardashian went on to add that Disick's substance abuse was the biggest deal breaker in their relationship, even more so than his infidelity.
"I mean, the infidelity, was like… I only knew about it at the end," she said. "So I think the substance abuse was the deal breaker."
Kardashian and Disick first met at a party in 2006 and began dating shortly after. In 2009, the couple announced that they were expecting their first child together, and welcomed son Mason later that year. The couple later had two more kids, daughter Penelope and son Reign. In 2015, Kardashian and Disick split for good, but have remained in each other's lives as they continue to co-parent their kids. Kardashian has moved on with Blink-182 drummer Travis Barker, while Disick is currently dating Amelia Hamlin.
Cohen also seemed to address a recent People report that Disick is "struggling" and "has been jealous" of Kardashian's blossoming relationship with Barker. The Watch What Happens Live host told Disick it "seems like you get really upset when you see Kourtney with other guys." Disick initially answered no, but then mumbled, "I just want to kill them." He then added, "Well, the last guy, let's all be honest here," which seemed to reference Kardashian's ex-boyfriend model Younes Bendjima. Khloé Kardashian agreed with Disick on this point, saying, "Nobody was happy with the last one."
In April, an unnamed source told E! News that Disick had "distanced" himself from Kardashian as her relationship with Barker grew more serious. "It's uncomfortable for Scott to see Kourtney in a serious relationship, although he knew this day would come," the source said. "He is glad she is happy, but it's definitely been hard on him." The source also reported that the Kardashian family had at one point rooted for the two to get back together and "it's a bit of an eye-opener for him, that it's truly never going to happen."