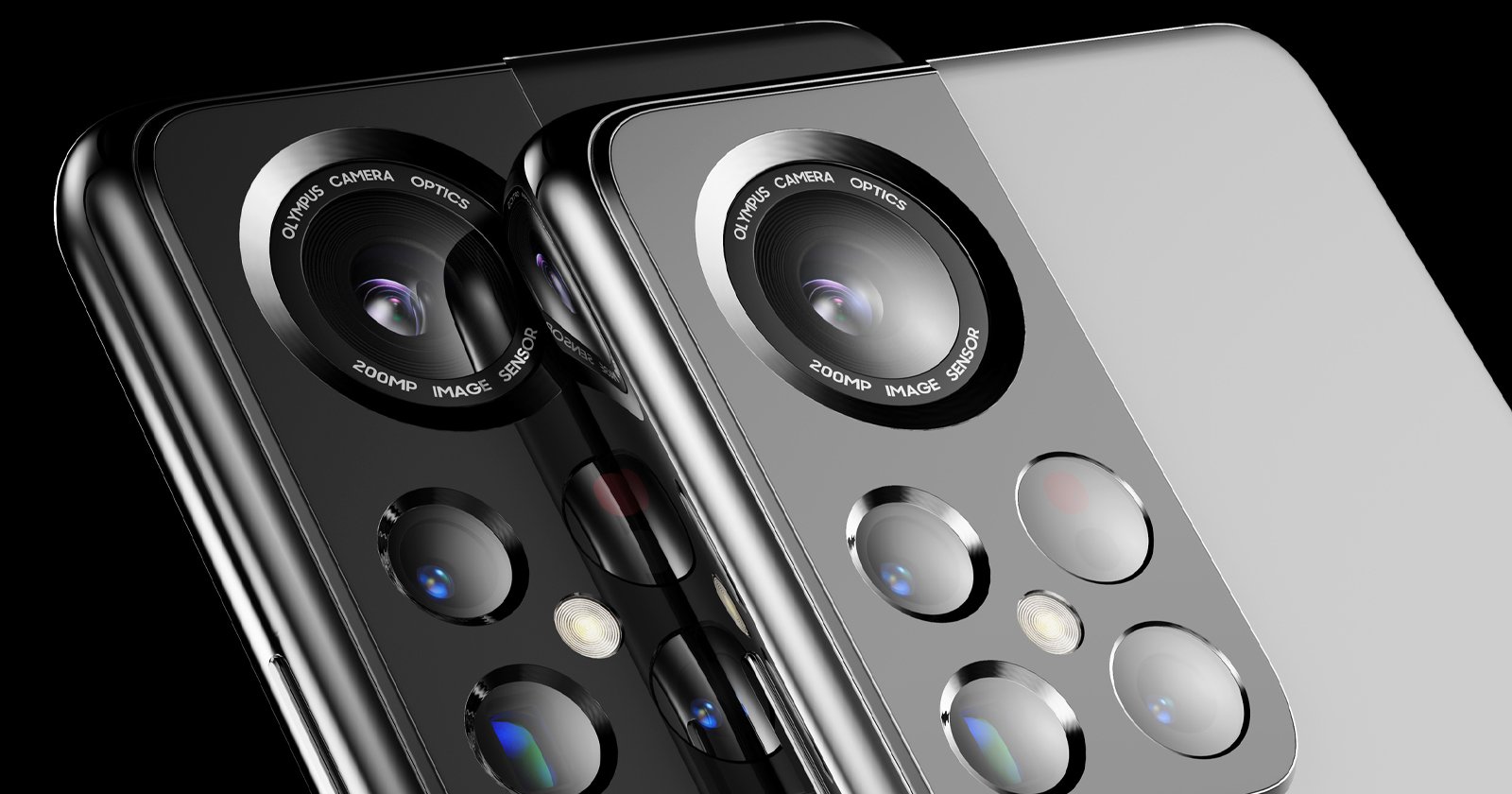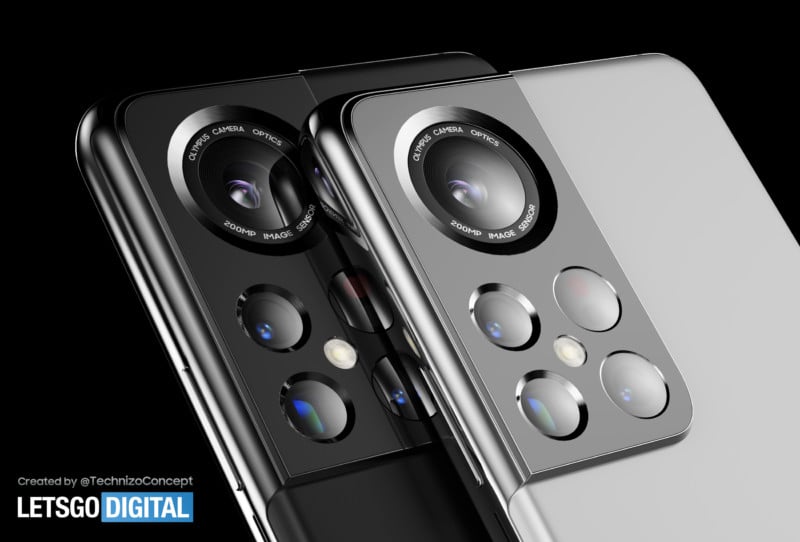 Samsung made waves with its Galaxy S21 smartphone launched last year thanks to notable improvements to its camera system. Multiple rumors have speculated the smartphone manufacturer would partner with Olympus in the S22 Ultra, and a new render of what that might look like has renewed that speculation.
In early April, rumors that Samsung would be partnering with Olympus — or more accurately, OM Digital Solutions — sprung up. And while Olympus said that it would collaborate with other companies that aren't in the camera or lens industry at CP+ earlier this year, there were reasons to doubt the veracity of these reports. As also reported by Sammobile, Samsung is reportedly working on a new Exynos processor that is codenamed "Olympus," so seeing the names appear together in rumors may simply the result of a bad translation or misunderstanding.
Still, an early rendering published by LetsGoDigital showed what that partnership might look like.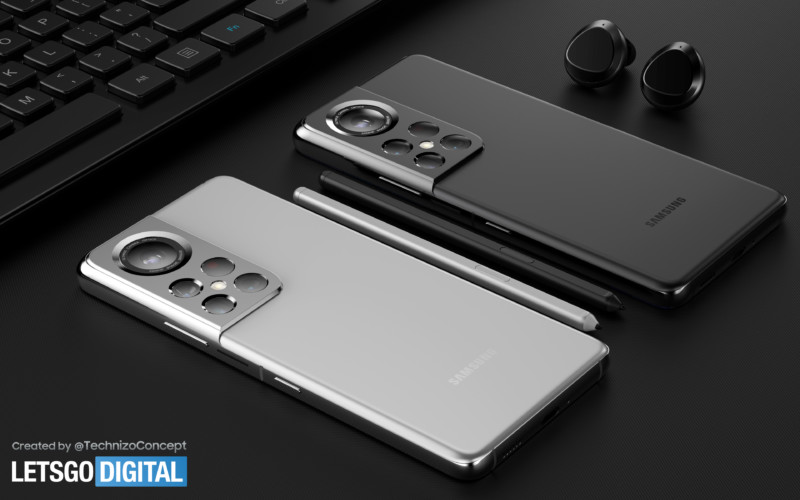 Additional reports about the alleged partnership have been absent in recent months, but LetsGoDigital may spark renewed interest thanks to a set of very convincing new renders combined with a well-produced promo video all made by TechnizoConcept.
LetsGoDigital says that because of the silicon shortage, fans should not expect a Note 21 this year, which is why the manufacturer is expected to package the popular S Pen with the Galaxy S22. More than that, Samsung will have its efforts focused on making the S22 Ultra even more impressive due to the lack of a Note smartphone.
"Samsung seems to have big plans for the camera this time," the publication says. "Stories have been circulating for some time that the South Korean manufacturer has started a collaboration with the Japanese company Olympus."
LetsGoDigital says to expect the partnership with Olympus to feel similar to how OnePlus works with Hasselblad, Huawei with Leica, and Sony with Zeiss. The result is rumored to be a massive rear camera array that features one giant main camera and three additional cameras. While the publication admits taht very little is known about the camera configuration of the S22 Ultra at the time of publication, the company predicts Samsung will use the Exynos 2100 chip that can support 200-megapixel sensors. As such, the giant main camera is presumed to be a 200-megapixel and will be combined with an ultra-wide and two telephotos.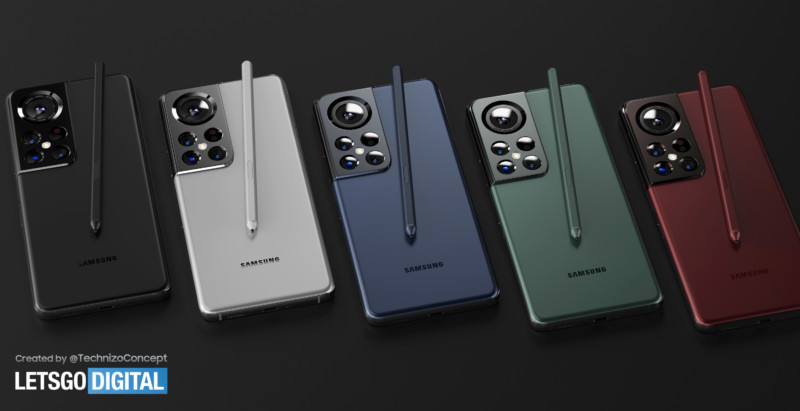 The full report on LetsGoDigital discusses other features that it thinks might make its way into the new Galaxy S22 Ultra, but this is the second render that points to a giant main camera among a group in the large camera notch. It remains to be seen if this comes to pass.
---
Image credits: Renders by TechnizoConcept and shared with permission from LetsGoDigital.