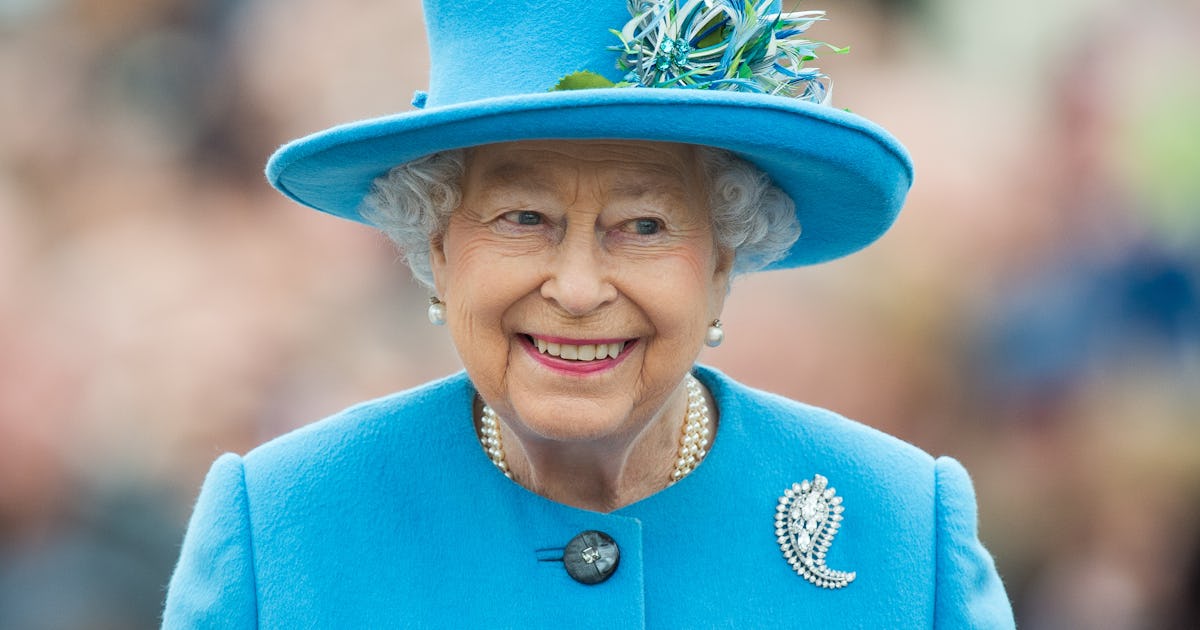 You don't have to be a dedicated fan of the royal family to know that Queen Elizabeth's brooches are legendary. The head of the British monarchy never steps out in public without one, and jewelry historian and founder of The Adventurine, Marion Fasel, has a theory about why. "She believes in jewelry in the traditional sense for the Royal family, which is that it is the pride of the nation to have this beautiful jewelry, so she's always very wonderful about wearing them," says Fasel. And the meaning behind each brooch is even more fascinating.
While Fasel cautions against assigning too much political significance to each Queen Elizabeth brooch — "I think she is too neutral to really do that" — there is a story of how each came into her possession. It could be as simple as the Grima Ruby Brooch that was a gift from her husband, Prince Phillip. Or more historically significant like the Prince Albert Brooch that he gifted to Queen Victoria on the night before their wedding.
And the Queen appears to wear each one with intention, affixing the chrysanthemum brooch, first worn on her honeymoon back in 1947, to honor Prince Phillip when he was in the hospital in 2020. Or even wearing the palm leaf brooch to greet Donald Trump during his UK visit in 2018 (take from that what you will).
If you allow yourself a deep dive into Queen Elizabeth II's brooch collection, the history is eye-opening and the stories are endless. Ahead, learn everything there is to know about 15 of the Queen's most iconic brooches — and the story behind each.