Steve Borthwick is about to learn fast that invidious positions come with the territory as England head coach. The mess that surrounds Owen Farrell's participation in England's Six Nations opener against Scotland – and their preparations beforehand – is not one of his making but one he is likely to have to clear up.
To recap, Farrell is banned for three matches – all Saracens fixtures because the disciplinary panel decided not to consider England games before Borthwick has announced his squad. One of those, the Premiership game against Bristol on 28 January, was one he would never play in. The panel left the door open for Farrell's ban to be amended to include the Calcutta Cup if his likely selection in Borthwick's squad next Monday is deemed to be enough of a "change in circumstances".
First, Borthwick is unlikely to risk picking Farrell if there remains the possibility of the list of banned matches being changed. The RFU's head of discipline is David Barnes, a former Bath teammate of Borthwick, and it would be remiss of the new head coach not to ascertain precisely what may happen if he names Farrell in his squad on Monday. The RFU has signalled that Borthwick is free to do so on the basis that Farrell could, in theory, be released back to face Bristol – a dubious claim because it would never, in reality, happen – but Borthwick would be wise to clarify that the disciplinary department would not disagree.
At present, the expectation is that Borthwick will pick Farrell on Monday, he will train fully with England before the Six Nations begins and he will face Scotland. The backlash that would cause could be avoided if Borthwick omits Farrell until his ban has concluded after 28 January and calls him into the squad at the first subsequent opportunity – the start of the Scotland week.
Farrell's absence would be keenly felt, however, given a concussion delayed his arrival into camp before the autumn series and England began that campaign in defeat by Argentina. The challenge for Borthwick, then, is how he explains or justifies picking Farrell, assuming he does on Monday, and his options are limited. It is a high-wire act that he will have to perform.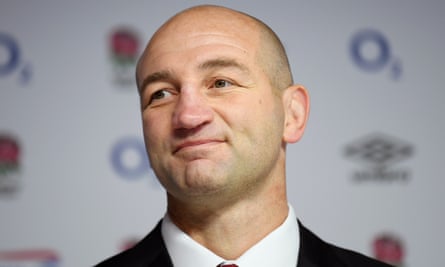 Had Eddie Jones still been in situ it is easy to imagine him dismissing the issue with a one-liner and an invitation for his inquisitor to refrain from asking stupid questions. Playing the villain and insisting he pays no attention to the outside noise suited him in situations like this. It might have got him into trouble at other times – claiming he didn't care what people thought after the defeat by South Africa was a misstep – but on the whole it was a strategy that served him. Borthwick, however, cannot afford to play the villain at this stage of his tenure. Not after he presented himself as a new broom just a few weeks ago, using words such as honesty and authenticity to describe his leadership.
Another option would be to double down on the idea that Farrell could be released for the Bristol fixture – he may have to claim that he planned to do so all along – and game the system. We may even enter some sort of Twilight Zone where Borthwick claims he will actually release Farrell back to Saracens for a match in which he cannot play. Borthwick could strengthen his argument by pointing out that while Jones would never have released players back to their clubs on the weekend in question, this is a new England era, but to accept the notion that he would have allowed Farrell to play against Bristol requires the suspension of disbelief.
The whole premise is flawed because the RFU pays good money – senior figures at the union privately think far too much – to have access to its players for this extra week before the Six Nations. It stops them playing for the clubs so to suddenly claim the weekend in question can be considered "club time" is tantamount to the RFU having its cake and eating it.
The final option – that which would limit the damage – is for Borthwick to engage with the perception that it is a messy situation, to acknowledge it is one that England and the RFU do not emerge from in the best of lights but to explain that ultimately the strict terms of the panel's judgment and the elite player squad agreement mean that a loophole can be exploited. Furthermore, that Farrell is too important a player to leave out to avoid reputational damage. It is shaping up to be the first major test of Borthwick's tenure and to pass it he has to at least stay true to his words.