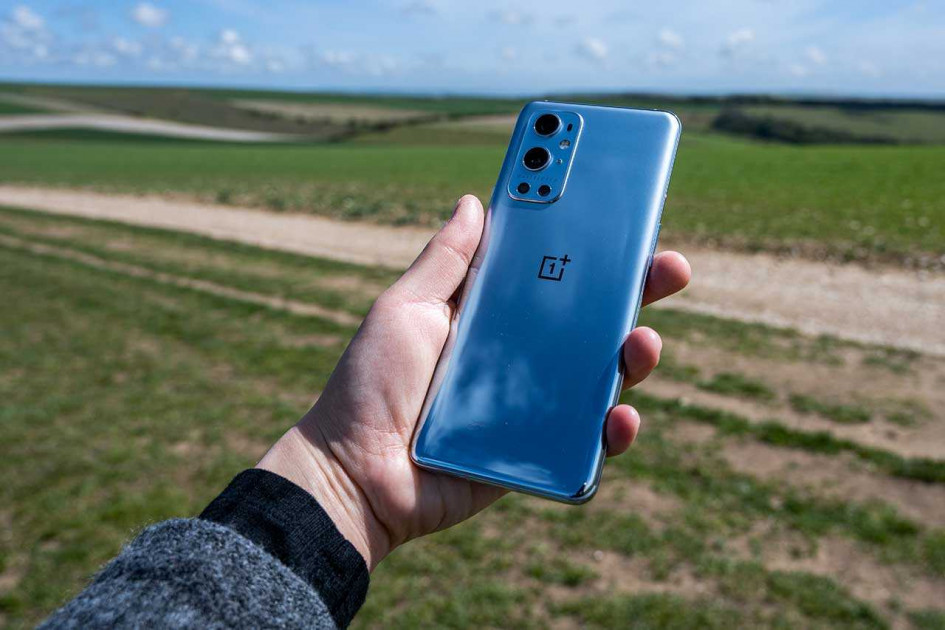 Introduction
The OnePlus 9 Pro is the latest flagship smartphone from the company, with the camera component having been created in conjunction with the renowned camera manufacturer, Hasselblad.
With four camera units on the back of the phone, you get a 48 megapixel main camera with a 23mm f/1.8 lens, a 50 megapixel camera with a 14mm f/2.2 lens, an 8 megapixel camera with a 77mm "telephoto" f/2.4 lens and finally a Mono camera, which is used to capture detail, rather than being a selectable unit.
The main sensor is 1/1.4 inches in size, with technology on board designed to appeal to photographic consumers, such as 12-bit RAW, dual ISO and Dolby HDR. The ultra-wide lens is a "freeform lens" which promises to deliver images with almost zero edge distortion. The sensor behind this lens is also large, at 1/1.56-inches, making it one of the largest sensors behind an ultra-wide-angle on the market.
There are a number of other appealing features for those looking for a well-equipped smartphone for photographers and videographers, including 8K video recording, a Pro mode, Smart Scene Recognition and more. Other useful features include 5G connectivity, a 6.7-inch screen with Corning Gorilla Glass and Dolby Atmos speakers.
The OnePlus 9 Pro uses the Android 11 operating system, has a USB-C charging port and features a Dual nano-SIM slot.
In the past, OnePlus was well-noted for its affordability, but as it has started to venture into models which rivals leading handsets from Apple and Samsung, the price has also increased somewhat. The OnePlus 9 Pro starts at £829, which still compares well to those brands. As standard, the phone includes 8GB RAM and 128GB storage, but you can also pay extra for a 12GB RAM / 256GB storage option.
Ease of Use
The outward design of the OnePlus 9 Pro leaves you with an impression of slickness, with nicely curved edges and a very stylish overall feel. At 6.7-inches, the screen is quite large, edging it somewhat into phablet territory, but it is comfortable enough to hold in the hand never-the-less. The phone is available in three different colours – "Morning Mist" (Silver/Blue), "Stellar Black" and "Pine Green". It's worth noting that only the Pine Green variant is available with the extra RAM/storage option. For the purposes of our review, we have been using the Morning Mist colour way.
There's an excellent screen-to-body ratio here, and what's perhaps more impressive is that there's no "notch" at the top of the display, which many find so disagreeable. The only part of the screen missing is around the front-facing camera, making everything from looking at images at full size to using apps a very pleasant experience.
An in-screen fingerprint sensor can be unlock the phone, or you can type in a code. If you're only intending to take a picture, you can swipe up from the bottom right hand corner of the screen to launch the camera app. If the phone is already unlocked, you'll find the native camera app located at the bottom of the screen.
As we tend to see with lots of Android phones, the native camera app for the OnePlus 9 Pro is very well-featured, which should appeal directly to photographers who want to take a good degree of control over their images. By default, the app will open in "Photo" mode, which is what most people will use most of the time, and is in-essence, the automatic mode of the camera.
You will still be presented with a few different options when using this mode. Along the bottom of the composition window you'll see the by-now familiar tree icons to represent the different lenses available to shoot with. The ultra-wide angle lens is represented by three trees, the standard lens by two, and the telephoto lens by one. As you tap on each tree icon, the selected lens will change to "0.6x," "1x" and "2x" depending on which one you have selected. You can also pinch to zoom out to reach up to 30x zoom – which is digital.
To the right of the zoom options is a filters icon. You can tap on this to add a selection of digital filters to your images, which are worth experimenting with if you like to get creative with your imagery. At the top of the screen, there are further options, including the option to engage a timer (3, 5 or 10 seconds), switch a flash to off, on or automatic, switch on super macro mode (for shooting images from a distance of 3-4cm), an option to choose a different aspect ratio, and a final button which you can use to access high resolution mode, as well as a group of additional settings.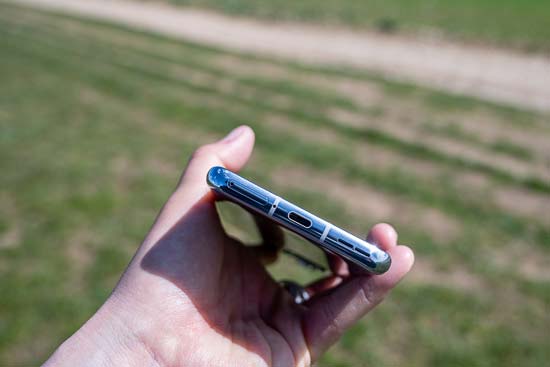 In the additional settings menu, you'll have the option to switch on or off lots of extra features, such as UltraShot HDR, Smart Scene Recognition, Auto macro, long pressing the shutter to enable video record video and so on. You'll also find other settings here for other shooting modes, such as for video and Pro modes. There's also general options, such as the ability to shoot with a grid enabled to help with composition, switch on a shutter sound and which modes to show when the camera starts up.
To access other camera modes, you'll see a range of options displayed towards the bottom of the main camera window. To the right of the standard Photo mode, you'll see further photographic modes; "Portrait," "Nightscape," "Nightscape", "Pro", and "Tilt-Shift". To the left of Photo modes, you have the video options, which include the straightforward Video mode, Slow Motion, and Time-Lapse. Panorama mode is also in this section, too.
Portrait Mode is something we are very used to seeing from mobile phones, and is a way to create shallow depth of field effects. The mode is designed primarily for photographing people, but you can use it for other subjects too. After you point the camera in the direction of a subject, you'll be guided to move closer or further away from the subject if necessary. With this mode, you can use either the standard lens or the telephoto lens, depending on how much context you also want to include in the portrait.
Nightscape mode, again is basically a variation on several low-light and Night modes we've seen across the smartphone market. It allows you to take high-quality shots in low light without use of a tripod by blending together a series of short exposures. If you do have a tripod (or a steady surface) you can extend the capabilities of the mode by tapping a tripod icon at the top of the screen. If you do this, you'll be able to shoot for between 8 and 30 seconds and therefore give the phone even more data to work with. When you enable tripod mode, the phone will automatically switch on a self-timer, which is useful if you are working with a tripod to ensure there's no camera shake. A star burst mode can be switched on, and is recommended if there is a light source in the scene that you're photographing, in order not to have blown out highlights.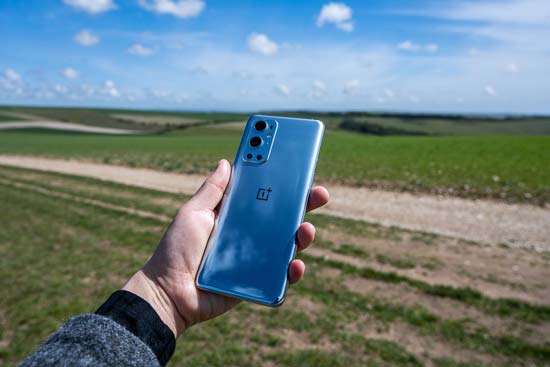 You can use either the super-wide-angle lens or the standard 1x lens with Nightscape mode. It's not possible to use the telephoto lens here. Once you're happy with all the settings you have selected, you can tap the shutter button and the phone will automatically decide how many seconds to shoot for, depending on how much light there is in the scene. If you have tripod mode enabled, you still can't choose exactly how many seconds it will shoot for. You'll be instructed to keep steady while you're recording shots in Nightscape mode to make it easier for the photos to be blended together. Once it's finished recording, you'll be able to view the finished result almost instantaneously.
The Pro mode is something that will likely attract enthusiast photographers. It's only in this mode that you can record raw format images, so if you have plans to adjust your photos in post-production editing, it's here you'll need to head. Raw mode captures images in the universal DNG format, as well as saving a copy as JPEG, so you'll have full flexibility to open the images in any standard image-editing software. You can also choose to shoot in standard JPEG or high-resolution JPEG if you prefer, too.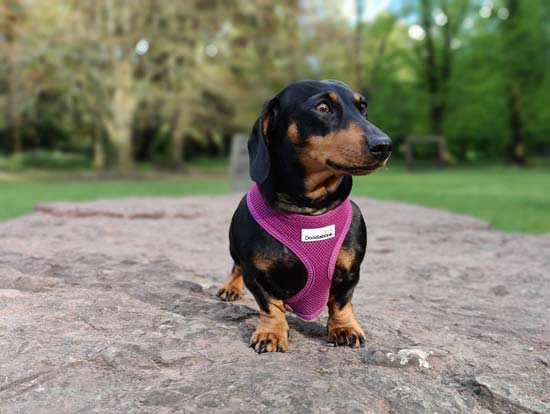 In Pro mode, you'll get full control over a number of different key shooting parameters. This includes ISO, white balance, shutter speed, exposure compensation and the option to use manual focusing. You can adjust any combination of settings, or leave them all on the automatic setting if you prefer. To make an adjustment, you tap on the setting shown at the bottom of the screen (for example Shutter) and then use the slider which appears to make a change. At any point you can tap an "A" button to quickly return to the automatic setting if you need to. You can enable a histogram to appear on the screen when shooting in Pro mode, while Focus Peaking can also be switched on and off to help with manual focusing (if using).
The last mode on this side of the shooting mode options is Tilt Shift, which you can use to recreate the look of using a tilt-shift lens. This gives the classic "toy town" appearance, and works particularly well when shooting from a high level. With this mode, you can make various adjustments to get it to look exactly as you want. That includes changing the width of the in-focus area, moving its position and adjusting exactly how out of focus the out-of-focus areas are. You can also combine the tilt-shift effect with the various digital filters available. This may not be a mode you use all that often, but it's a fun one to experiment with if you like that sort of thing.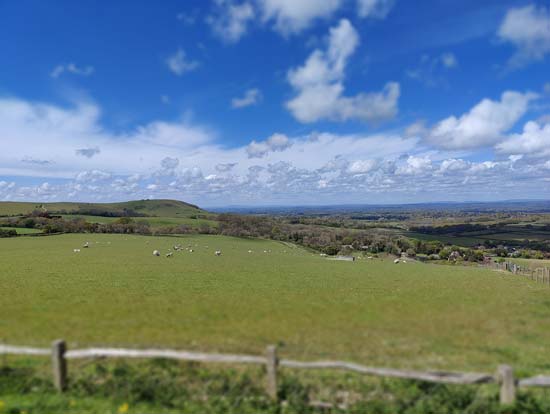 In the standard Video mode, you have a number of different options you can control. This includes switching on Nightscape mode, Super Stable mode for smooth footage, switching on the flash and creating a video portrait (a shallow depth of field effect). You can also adjust frame rate, resolution and aspect ratio. Note that some options – such as Super Stable – are not available in every frame rate and resolution.
Slow Motion is a very simple mode to use, with the only options to switch a flash on/off and to select two different resolutions / frame rates depending on how slow motion you want your footage to be. Panorama mode finishes with a still image, but presumably it has been grouped in with the video modes since it uses a video to create the effect. You use it by panning the phone across the scene after holding down the shutter button. You can carry on panning until it completes, or you can stop it before the end for smaller effects.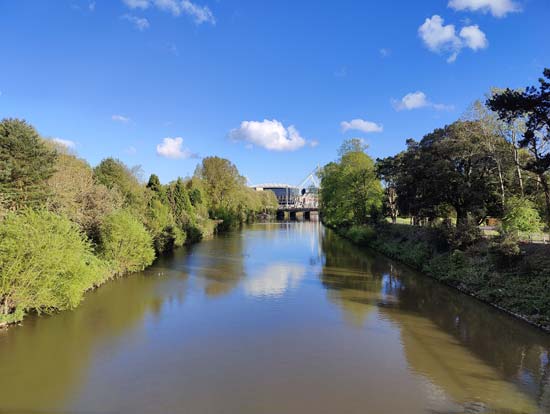 Lastly Time-Lapse allows you to create time-lapse videos quickly and easily. It's a relatively simple shooting mode, but there are some settings you can take control of. This includes flash on/off, choosing how often to take a photo, and choosing a different resolution. You can also choose to create a "Hyper Lapse", which speeds up video, rather than creating a video from a set of still images. You can choose to shoot with any of the three selectable lenses when creating a Time Lapse video.
Image Quality
OnePlus phones have long been producing excellent imagery, and as we'd expect from bringing Hasselblad on board, it continues to build on that excellence.
That said, it's not immediately obvious that there's been a huge boost from the previous iteration of the OnePlus – the 8 Pro – which also produced excellent imagery.
In the default Photo mode, which is what most people will probably use for the majority of their shots, you get good colours in a wide range of scenarios, with accurate exposures in the majority of conditions.
Switching to Nightscape when working in low light yields some fantastic results, too, particularly if you can take advantage of the tripod option to extend exposure times. Here, images are very well-detailed and show very little noise. In the handheld Nightscape mode, you still benefit from good shots, though, so it's definitely worth using.
To show off the OnePlus 9 Pro's lowlight mode, the company projected a "moonbow" over Tower Bridge in London – you can see some samples from the event on the Sample Images page.
Having three different lenses to shoot with makes the One Plus Pro 9 a flexible option, though it puts it inline with most of the other big name phones on the market, such as the iPhone 12 Pro and the Samsung S21 Ultra. The digital zoom is usable if you are desperate, but as always, it's best to stick with the optical zoom if you can.
The Pro mode is useful for photographers who want to take control, and being able to shoot in raw mode here is also welcome. What 's disappointing however is that you can 't use the different lenses when working in the pro mode.
Some of the other shooting modes from the OnePlus 9 Pro also put in an impressive performance. The Portrait mode does a good job at creating convincing shallow depth of field effects, while the Tilt-Shift mode might not be to everybody's tastes, but it works well in certain situations.
Noise
| | |
| --- | --- |
| JPEG | RAW |
| | |
| ISO 100 (100% Crop) | ISO 100 (100% Crop) |
| | |
| | |
| ISO 200 (100% Crop) | ISO 200 (100% Crop) |
| | |
| | |
| ISO 400 (100% Crop) | ISO 400 (100% Crop) |
| | |
| | |
| ISO 800 (100% Crop) | ISO 800 (100% Crop) |
| | |
| | |
| ISO 1600 (100% Crop) | ISO 1600 (100% Crop) |
| | |
| | |
| ISO 3200 (100% Crop) | ISO 3200 (100% Crop) |
| | |
| | |
| ISO 6400 (100% Crop) | ISO 6400 (100% Crop) |
| | |
| | |
Focal Range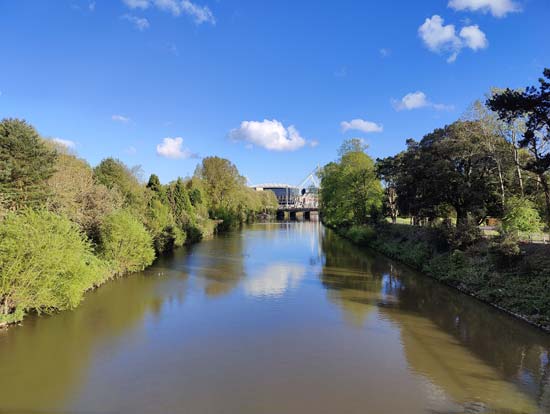 Superwide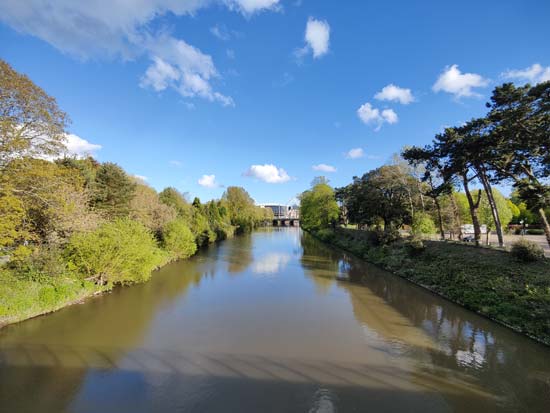 Wide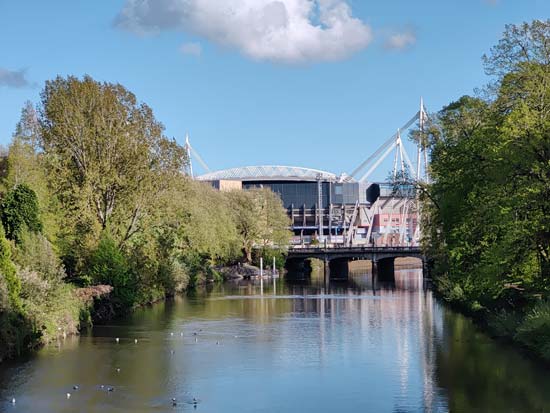 Telephoto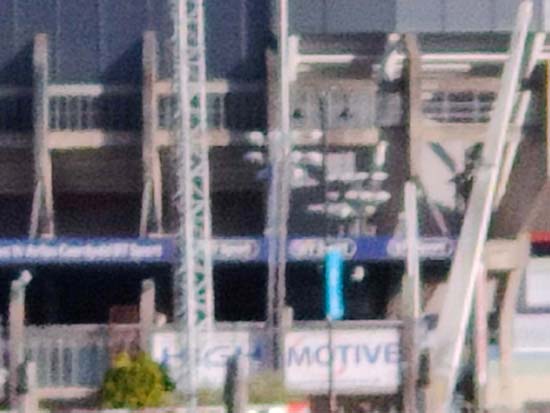 Digital Zoom
Tilt Shift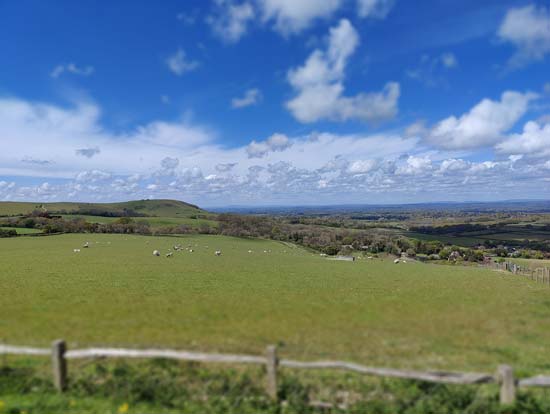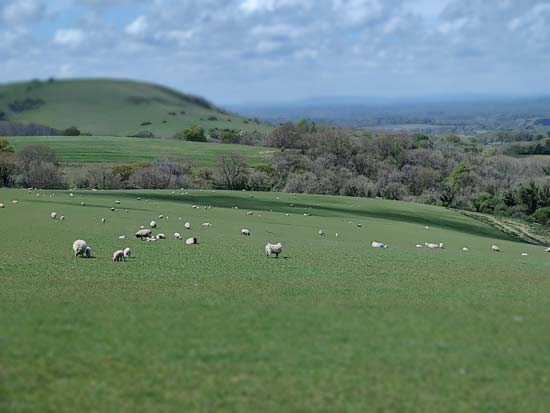 Bokeh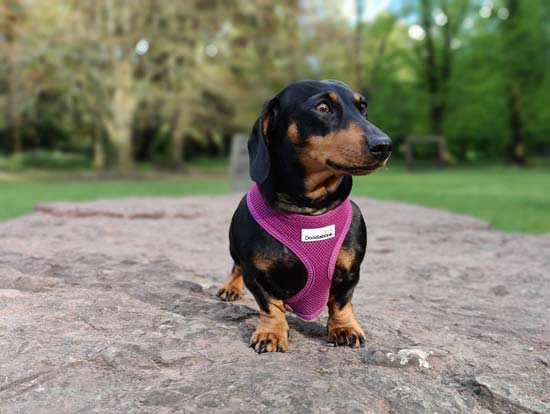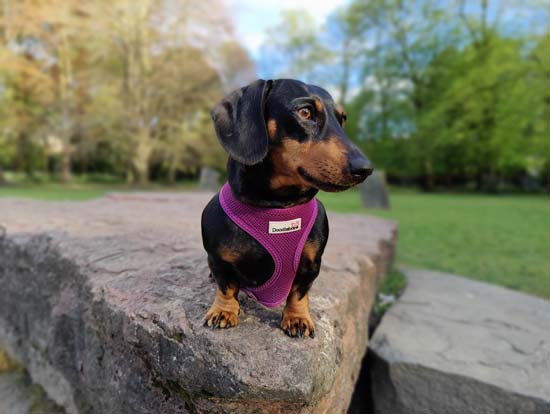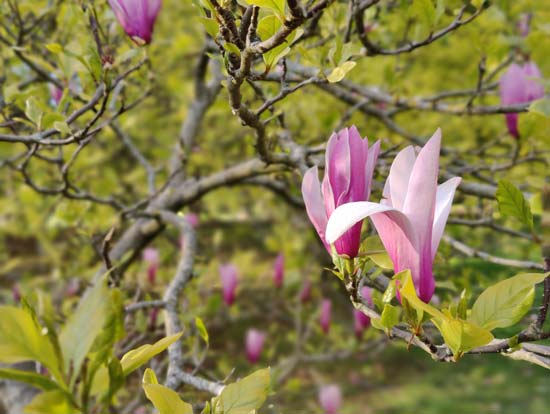 Night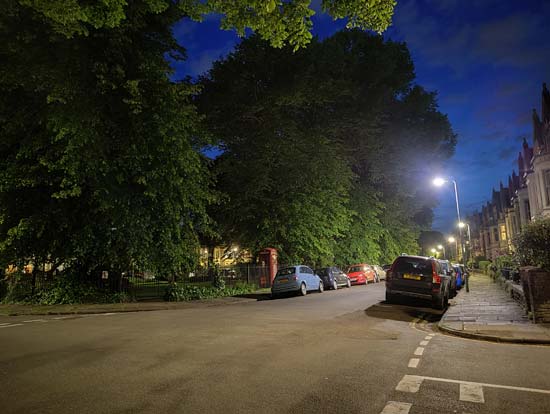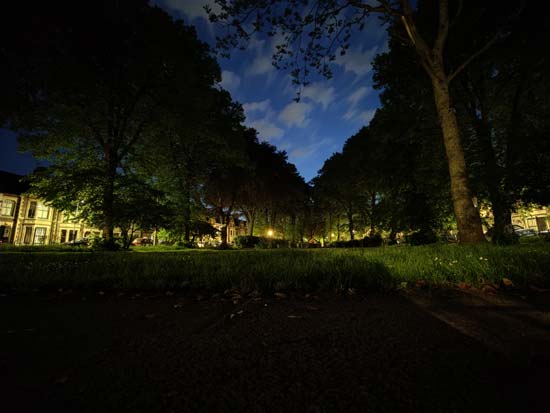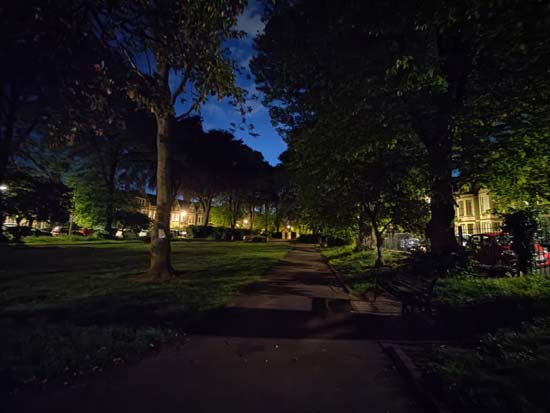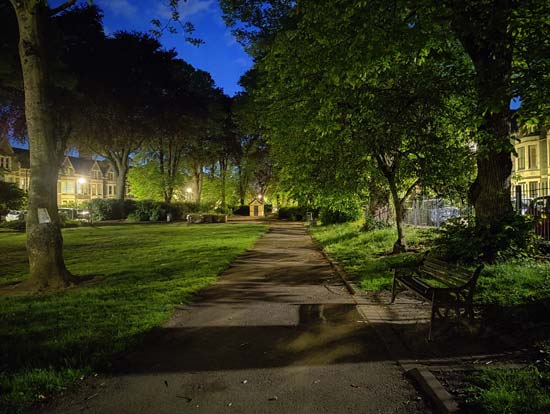 Flash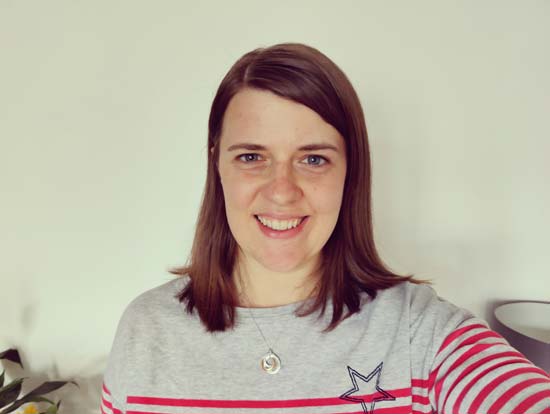 Off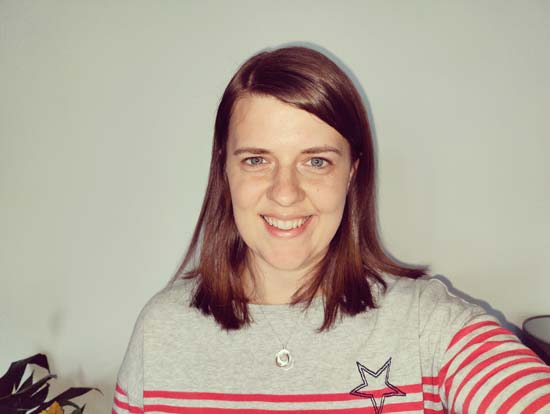 On Off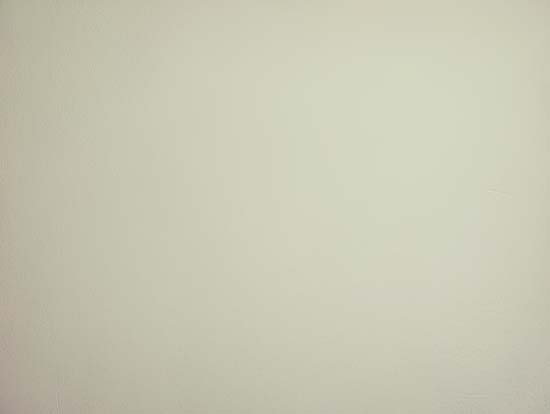 On
Panorama

Sample Images
This is a selection of sample images from the OnePlus 9 Pro camera, which were all taken using the 48 megapixel JPEG setting. The thumbnails below link to the full-sized versions, which have not been altered in any way.
Sample RAW Images
The OnePlus 9 Pro enables users to capture RAW and JPEG format files. We've provided some OnePlus RAW (DNG) samples for you to download (thumbnail images shown below are not 100% representative).
Sample Movies & Video
This is a sample movie at the quality setting of 7680×4320 pixels at 30 frames per second. Please note that this 16 second movie is 301Mb in size.
This is a sample movie at the quality setting of 3840×2160 pixels at 120 frames per second. Please note that this 16 second movie is 191Mb in size.
This is a sample movie at the quality setting of 3840×2160 pixels at 60 frames per second. Please note that this 17 second movie is 198Mb in size.
This is a sample movie at the quality setting of 3840×2160 pixels at 30 frames per second. Please note that this 17 second movie is 108Mb in size.
This is a sample movie at the quality setting of 1920×1080 pixels at 60 frames per second. Please note that this 18 second movie is 63Mb in size.
This is a sample movie at the quality setting of 1920×1080 pixels at 30 frames per second. Please note that this 17 second movie is 42Mb in size.
Product Images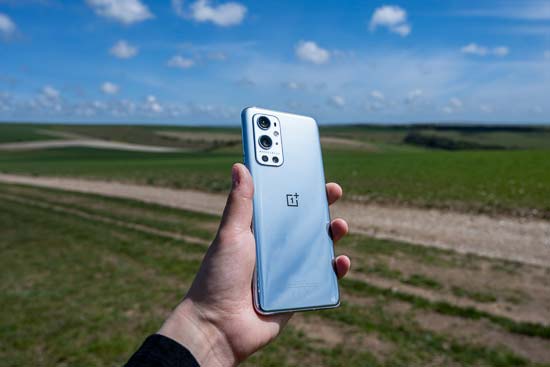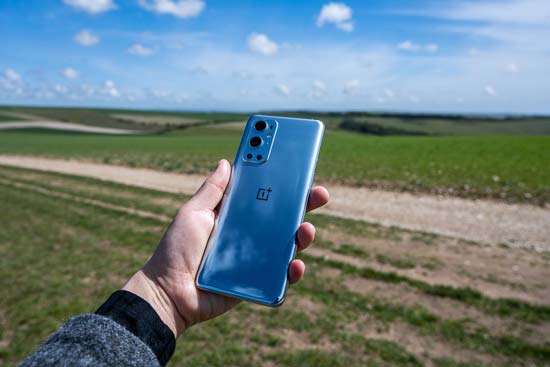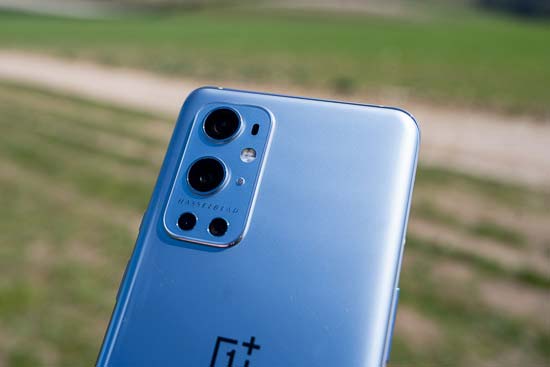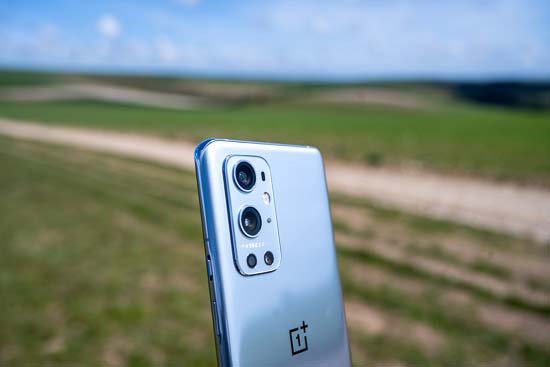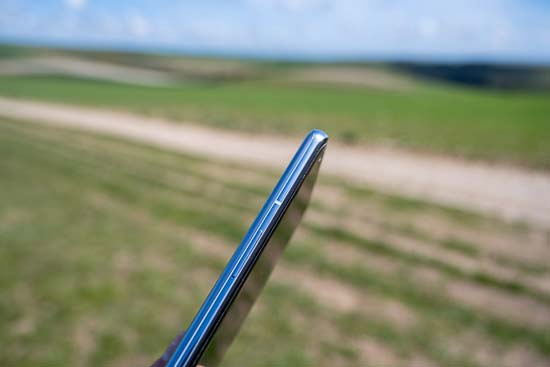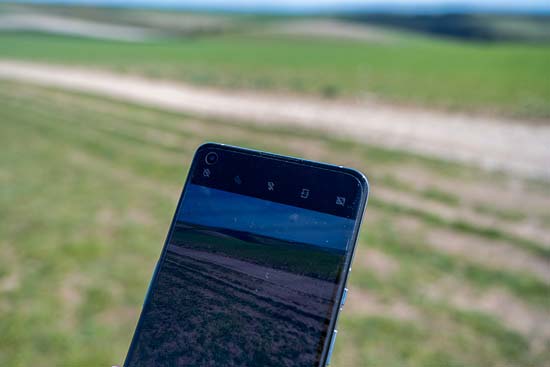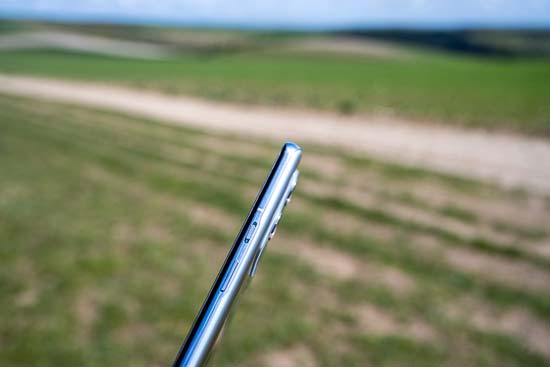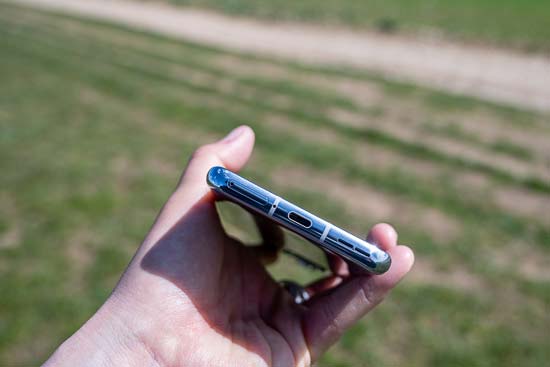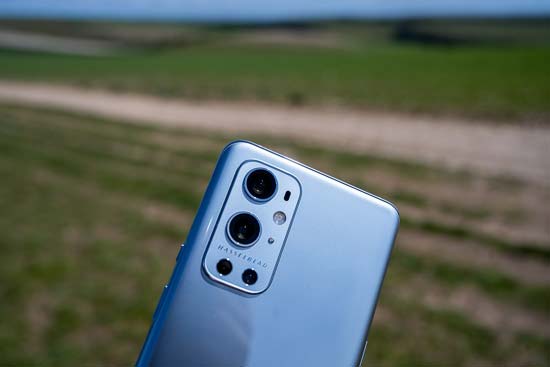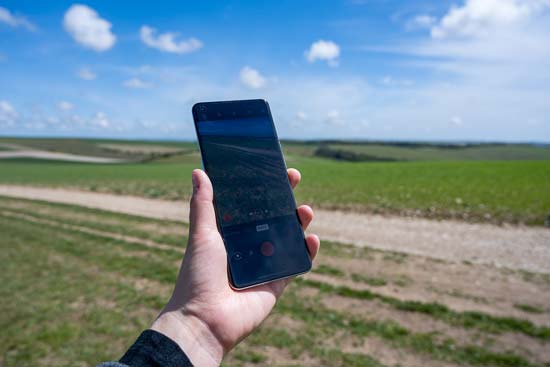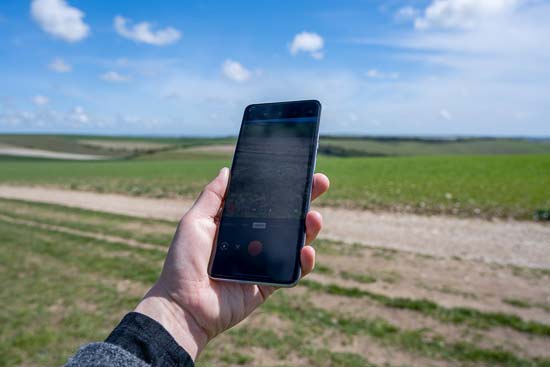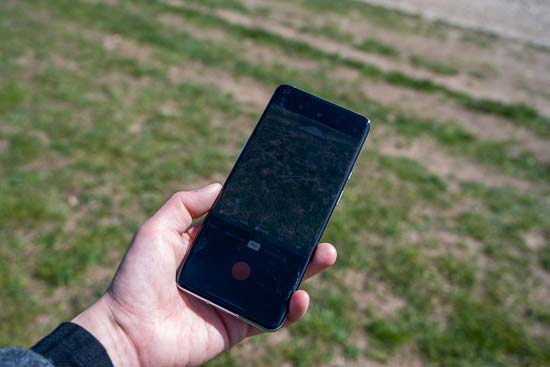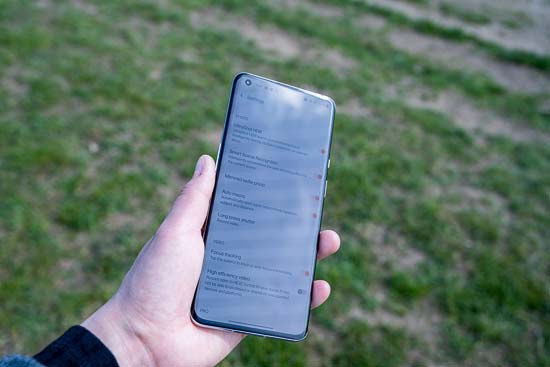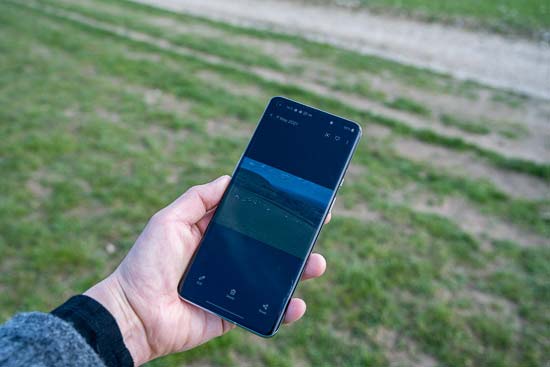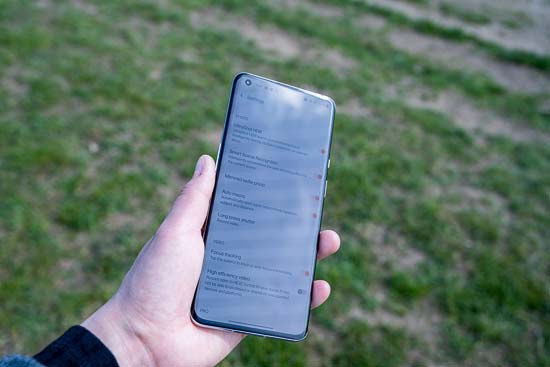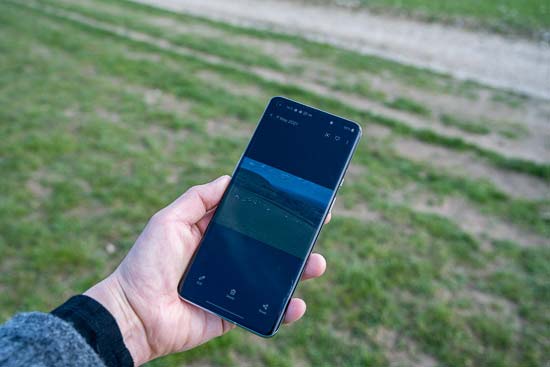 Conclusion
OnePlus typically occupied the "mid-range" sector of the market, offering high-performing phones at reasonable prices that were significantly cheaper than its rivals, particularly from Samsung and Apple.
With the OnePlus 9 Pro however, that price point has somewhat changed and elevate the OnePlus name into the premium end of the market. While it's still a little cheaper than its bigger-name rivals, it's perhaps no longer quite the value option it was once considered to be.
However, whether that price increase is worth it is up for debate. By partnering with Hasselblad, OnePlus brings special camera expertise to its range. The resulting camera is very, very good – albeit not a huge leap forward in image quality from its previous non-Hasselblad branded phone.
Overall, image quality is excellent and it's unlikely you'll be disappointed with the type of pictures it can produce. The native camera app is generally well featured with lots of different shooting modes to take advantage of, but it's a shame not to see a little more flexibility with the Pro mode – such as being able to utilise the different lenses when shooting with it.
The design of the phone itself is very stylish – and although large, it still feels comfortable to hold. The lack of a notch gives a great all-screen viewing experience to make your photos and videos really sing, so that's worth considering too.
Overall, the OnePlus 9 Pro can easily be placed in among the best smartphones there are currently on the market for photographers. It produces excellent results, has lots of flexibility and is housed in a smartly-designed device. The price competes well with Samsung and Apple and you still get more for your money than you would from either of those devices. Just don't get too excited by the Hasselblad name.
Ratings (out of 5)
Design
4.5
Features
4.5
Ease-of-use
4.5
Image quality
4.5
Value for money
4.5
Main Rivals
Listed below are some of the rivals of the OnePlus 9 Pro.
The Apple iPhone 12 Pro Max is billed as the ultimate iPhone for photographers, boasting a larger sensor for the main camera, a 2.5x zoom lens and a much bigger screen and overall size than the standard Pro version. With prices starting at around £$1099, is this really the best iPhone for photography? Read our in-depth iPhone 12 Pro Max review now, complete with full-size sample photos and videos…
The Apple iPhone 12 Pro is one of four new iPhones released for 2020, joining the Mini, Pro Max, and the standard model. With prices starting at around £$999, is this the best iPhone for photographers? Read our in-depth iPhone 12 Pro review now, complete with full-size sample photos and videos…
The Pixel 5 is Google's flagship smartphone for 2020, yet it's priced at just £599 / $699. Does it offer similar performance and features to other, much more expensive range-topping handsets? Read our in-depth Google Pixel 5 review to find out if what it offers photographers, complete with full-size sample photos and videos.
The P40 Pro is Huawei's new flagship smartphone for 2020. Featuring a 6.58-inch screen, 50 megapixel sensor, 5x optical zoom lens and 4K video recording, can it overcome its much-publicized lack of Google App support? Find out now by reading our in-depth Huawei P40 Pro review, complete with full-size sample images and videos…
The OnePlus 8 Pro is the latest flagship smartphone for 2020 from OnePlus. It features a 48-megapixel quad-camera setup with an upgraded ultra-wide camera, 4K/60p video recording, Pro shooting mode and the ability to shoot in Raw. Find out if this is the best smartphone for photographers by reading our in-depth OnePlus 8 Pro review with full-size sample photos and videos.
The Galaxy S21 Ultra is Samsung's new flagship smartphone for 2121. Featuring a quad-camera setup with 108 megapixels and a 10x optical zoom, 8K video recording, a 5000mAH battery and 5G connectivity, is this the ultimate smartphone for keen photographers? Find out now by reading our expert Samsung Galaxy S21 Ultra review, complete with full-size sample photos and videos…
The Sony Xperia 1 II is a new flagship smartphone offering a range of pro image and video features aimed at keen camera enthusiasts. These include 20fps with continuous autofocus focus and autoexposure and real time eye AF for humans and animals, utilising technologies borrowed from the Alpha A9 full-frame mirrorless camera. Read our in-depth Sony Xperia 1 II review, complete with full-size sample images and videos, to find out if this new smartphone hits the mark for serious photography…
You've probably never heard of Vivo before, but that shouldn't put you off the new X51 5G, one of the best smartphones for photography that we've ever reviewed. What makes the Vivo X5 5G so special for both stills and video? Find out now by reading our in-depth review…
Review Roundup
Reviews of the OnePlus 9 Pro from around the web.
This beautiful new phone from OnePlus impresses in every department. While the OnePlus 9 Pro doesn't offer the best camera phone even with a new partnership with Hasselblad, it's a serious contender for the best Android phone overall.

Read the full review »
OnePlus had changed from the scrappy upstart that launched a hard-to-get phone at a crazy price. In some ways (okay, a lot of ways) it's matured as a company. But, although it's doing better than it ever has before in a pure business sense, OnePlus also seems to be stumbling, losing track of precisely what made it great, even as it celebrates its triumphs. As I see it, nothing better defines the current state of OnePlus, a victim of its own success, than the OnePlus 9 Pro.

Read the full review »
The OnePlus 9 Pro offers phenomenal performance, a vastly superior camera to the brand's previous smartphones, and a variety of top-end features that make this a serious contender for anyone who's in the market for a premium Android handset. It won't be for everyone though as the price is high for this smartphone.

Read the full review »
Specifications
Dimensions
Height: 163.2 mm
Width: 73.6 mm
Thickness: 8.7 mm
Weight: 197g
Display
Parameters
Size: 6.7 inches (Measured diagonally from corner to corner.)
Resolution: 3216 X 1440 pixels 525 ppi
Aspect Ratio: 20.1:9
Type: 120 Hz Fluid AMOLED with LTPO
Support sRGB, Display P3, 10-bit Color Depth
Cover Glass: Corning® Gorilla® Glass
Features
Hyper Touch
Reading Mode
Night Mode
Vibrant Color Effect Pro
Motion Graphics Smoothing
Ultra-high Video Resolution
Adaptive Display
Performance
Operating System: OxygenOS based on Android™ 11
CPU: Qualcomm® Snapdragon™ 888
5G Chipset: X60
GPU: Adreno 660
RAM: 8GB/12GB LPDDR5
Storage: 128GB/256GB UFS 3.1 2-LANE
Battery: 4,500 mAh (2S1P 2,250 mAh, non-removable)
Warp Charge 65T (10V/6.5A)
50W Wireless Charging
Camera
Main Camera
Sensor: Sony IMX789
Sensor Size: 1/1.43″
Megapixels: 48
Pixel Size: 1.12µm
OIS: Yes
Lens Quantity: 7P
Focal Length: 23mm equivalent
Aperture: ƒ/1.8
Ultra-Wide Camera
Sensor: Sony IMX766
Sensor Size: 1/1.56″
Megapixels: 50
Lens Quantity: 7P
Focal Length: 14mm equivalent
Aperture: ƒ/2.2
Lens: Freeform Lens
Telephoto Camera
Megapixels: 8
Pixel Size: 1.0µm
OIS: Yes
Aperture: ƒ/2.4
Monochrome Camera
Megapixels: 2
Flash
Dual LED Flash
Autofocus
Multi Autofocus (All pixel omni-directional PDAF+LAF+CAF)
Video
8K video at 30 fps
4K video at 30/60/120 fps
1080p video at 30/60 fps
Super Slow Motion: 1080p video at 240 fps, 720p video at 480 fps
Time-Lapse: 1080p at 30fps, 4k at 30fps
Video Editor
Features
Nightscape, Super Macro, UltraShot HDR, Smart Scene Recognition, Portrait mode, Pro mode, Panorama, Tilt-shift mode, Focus Peaking, Cat/Dog Face Focus, Raw file, Filters, Super Stable, Video Nightscape, Video HDR, Video Portrait, Focus Tracking, Timelapse, Hyperlapse
Front Camera
Sensor: Sony IMX471
Megapixels: 16
Pixel Size: 1.0 µm
EIS: Yes
Autofocus: Fixed Focus
Aperture: ƒ/2.4
Video
1080p video at 30fps
Time-Lapse
Features
Face Unlock, HDR, Screen Flash, Face Retouching
Connectivity
LTE/LTE-A
4×4 MIMO, Supports up to DL Cat 20/UL Cat 18( 1.4Gbps /200Mbps), depending on carrier support
Band
GSM:B2, 3, 5, 8
WCDMA:B1, 2, 4, 5, 8, 9, 19
LTE-FDD:B1, 2, 3, 4, 5, 7, 8, 12, 13, 17, 18, 19, 20, 25, 26, 28, 32, 66
LTE-TDD:B38, 39, 40, 41
5G NSA:N1, 3, 5, 7, 8, 20, 28, 38, 40, 41, 66, 77, 78
5G SA:N1, 3, 7, 28, 41, 78
MIMO:LTE: B1, 3, 7, 38, 40, 41 ; 5G-NSA: N1, 3, 7, 38, 40, 41, 77, 78
Wi-Fi
2×2 MIMO, Support 2.4G/5G, Support WiFi 802.11 a/b/g/n/ac/ax
Bluetooth
Bluetooth 5.2, support aptX & aptX HD & LDAC & AAC
NFC
NFC enabled
Positioning
GPS (L1+L5 Dual Band), GLONASS, Galileo (E1+E5a Dual Band),Beidou, A-GPS
Sensors
In-display Fingerprint Sensor
Accelerometer
Electronic Compass
Gyroscope
Ambient Light Sensor
Proximity Sensor
Sensor Core
Flick-detect Sensor
Front RGB sensor
Ports
USB 3.1 GEN1
Type-C
Support standard Type-C earphones
Dual nano-SIM slot
Buttons
Gestures and on-screen navigation support
Alert Slider
Audio
Dual Stereo Speakers
Noise cancellation support
Dolby Atmos®
Multimedia
Audio Supported Formats
Playback: MP3, AAC, AAC+, WMA, AMR-NB, AMR-WB, WAV, FLAC, APE, OGG, MID, M4A, IMY, AC3, EAC3, EAC3-JOC, AC4
Recording: WAV, AAC, AMR
Video Supported Formats
Playback: MKV, MOV, MP4, H.265 (HEVC), AVI, WMV, TS, 3GP, FLV, WEBM
Recording: MP4
Image Supported Formats
Playback: JPEG, PNG, BMP, GIF, WEB, HEIF, HEIC, DNG
Output: JPEG, DNG
In The Box
OnePlus 9 Pro
Warp Charge 65 Power Adapter
Warp Charge Type-C to Type-C Cable
Quick Start Guide
Welcome Letter
Safety Information and Warranty Card
LOGO Sticker
Case
Screen Protector
SIM Tray Ejector
Your Comments