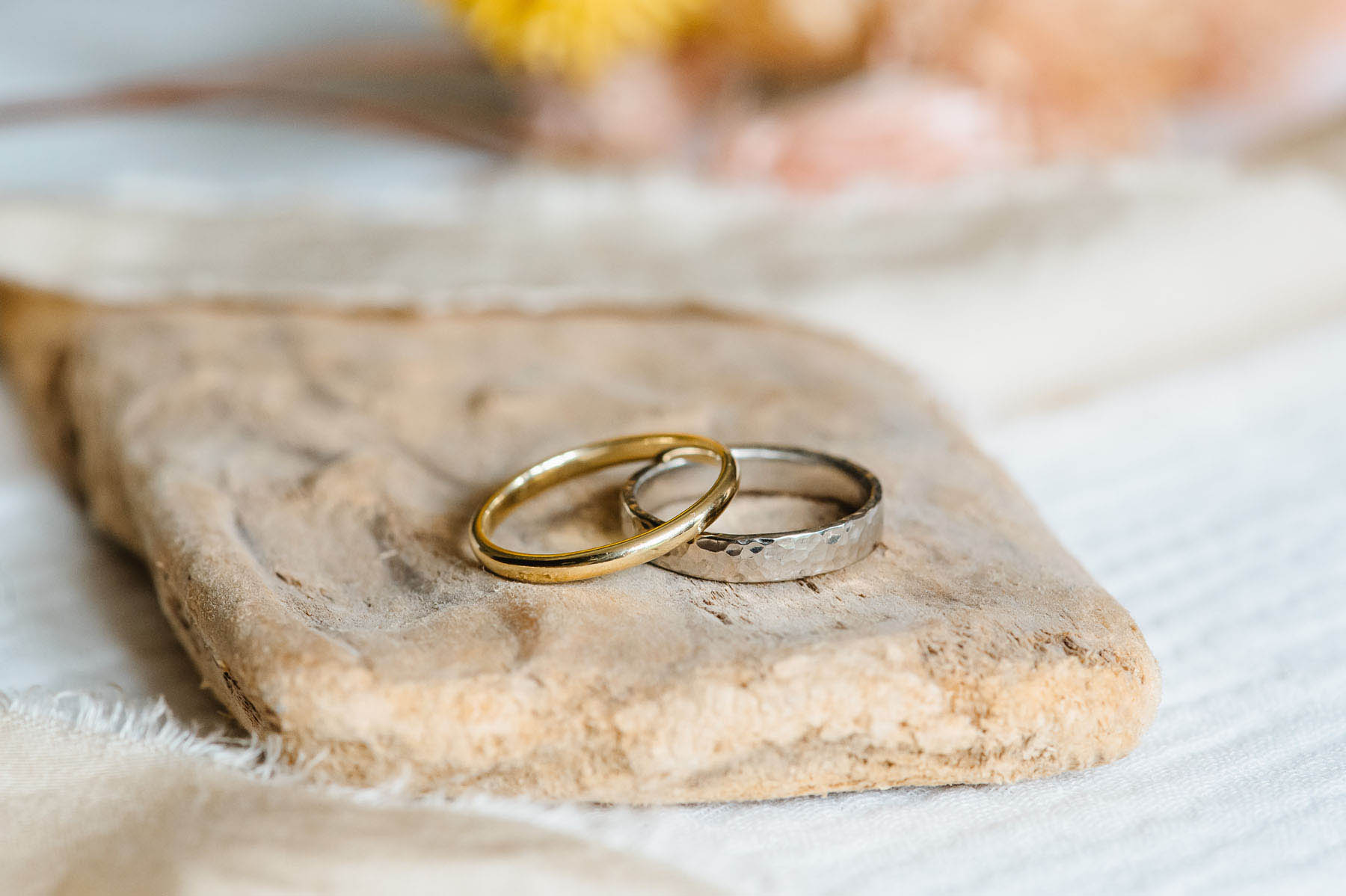 This is a special treat for those of you seeking inspiration on ethical wedding rings and a great opportunity for us to shine a spotlight on British artisan talent.
British jewellery designer, Nikki Stark, creates handcrafted ethical and sustainable jewellery from recycled gold. Working from her teeny but talent-filled studio, Nikki handcrafts the most beautiful shaped bands, wishbone rings and gem-set rings for her clients.
Today, we're joining Nikki in inviting you to enter to win £250 towards your own, bespoke shaped band or wishbone ring – a lovely prize from Nikki who is keen to treat one of our readers to something lovely (jump to the end of this article to find the entry form).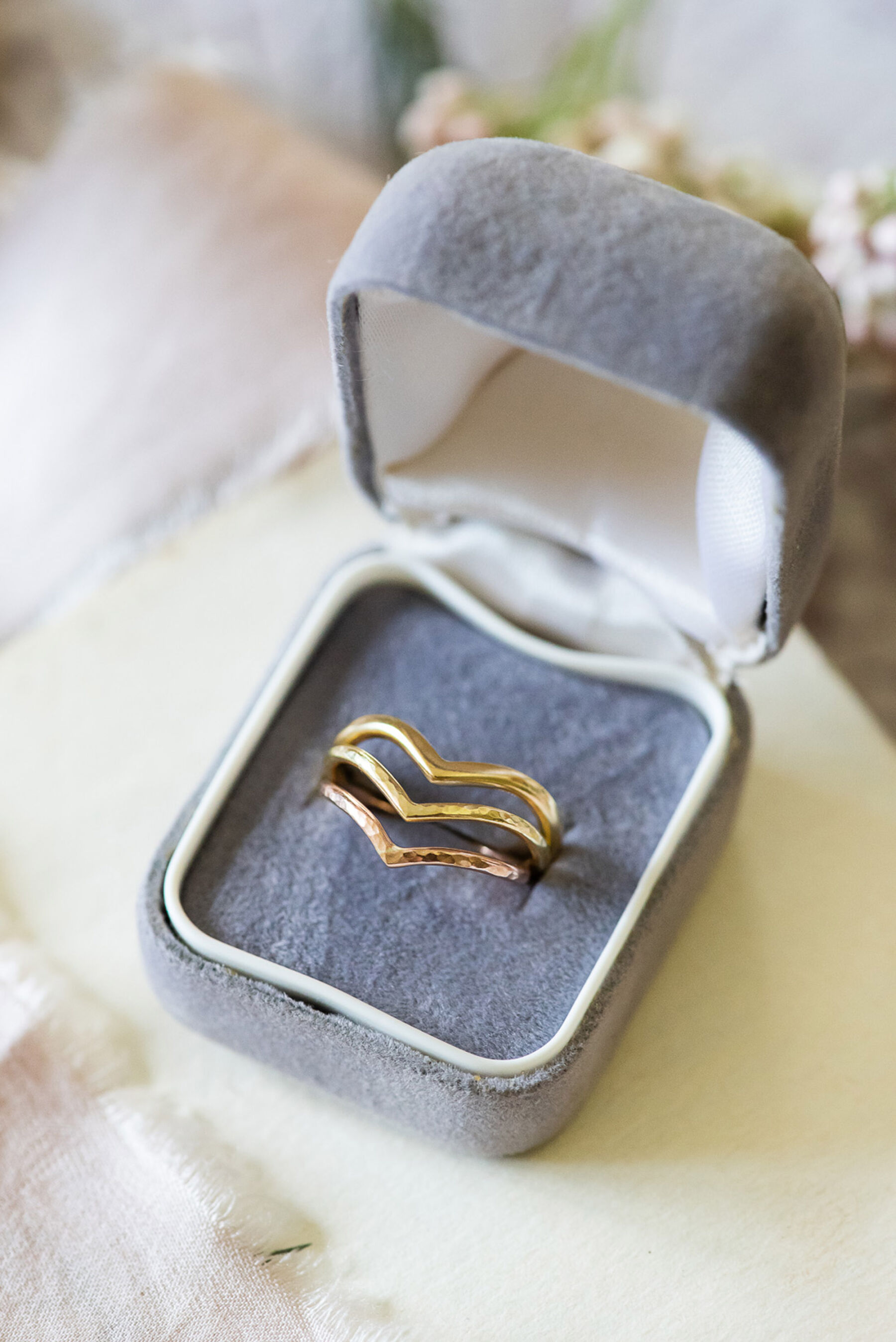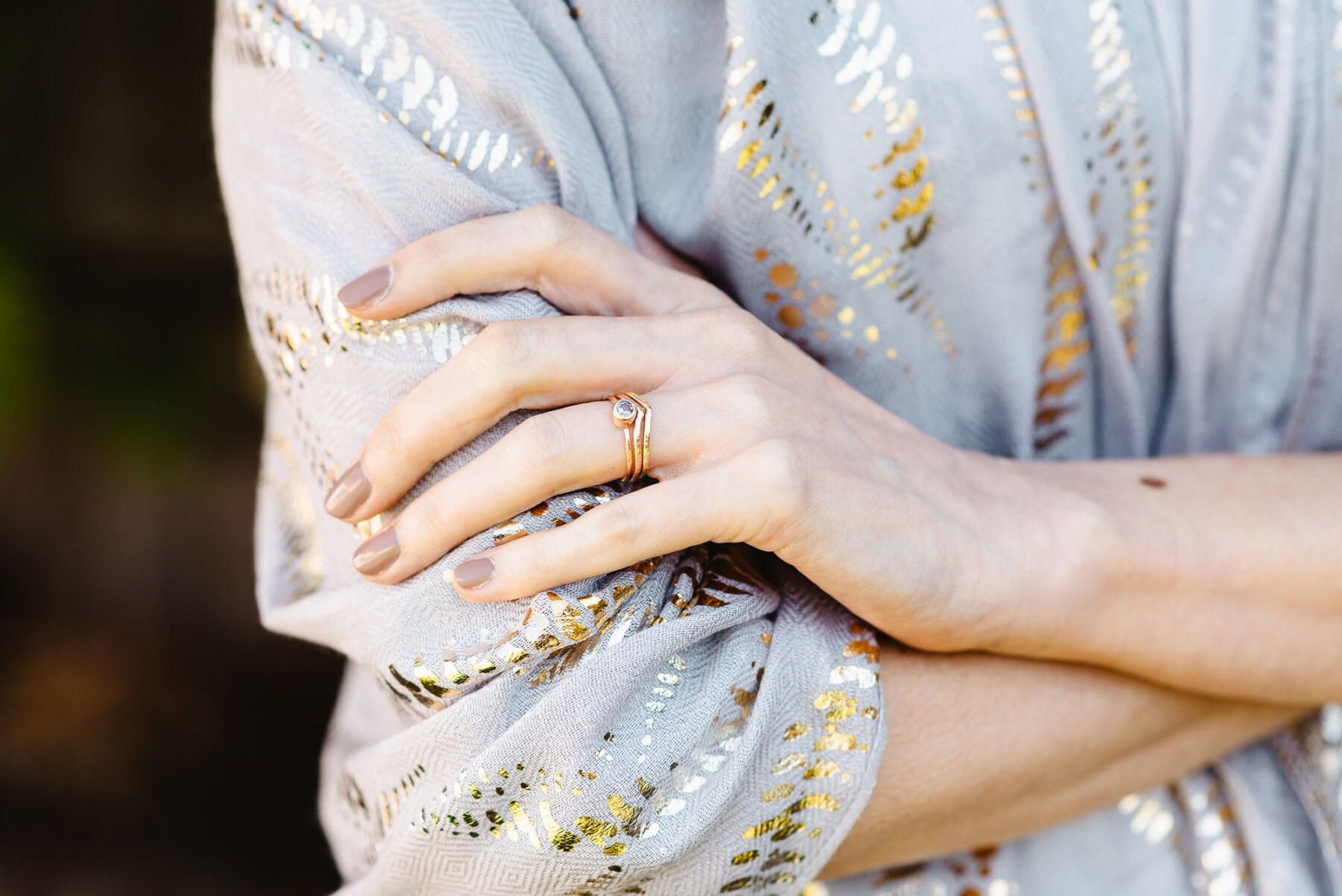 How would you describe your ethical jewellery designs?
My pieces are made in a small workshop with traditional hand tools, one piece at a time. Making each piece to order enables me to tweak things to work for each individual, and to offer all possible ring sizes to get a perfect fit.
I'm primarily a maker, my work tends to be simple, timeless design but sometimes with less common details or materials. Hammered surfaces are a particular favourite, these give lots of sparkle to a piece without the cost or maintenance needs of covering a surface in diamonds.
I love finding gemstones which are slightly outside the ordinary like lilac spinels, set in rose gold.
I don't like to overcomplicate things, it can be easy to fill a piece with detail in search of uniqueness and end up with it being less appealing.
I don't launch new collections twice a year, throwing a load of designs out and replacing them with a new set. I believe that to build an ethical brand the churn needs to be abandoned. Nikki Stark
How are your rings produced ethically?
The question of ethics can be quite a complex one, but I try to do everything I can to make my work as sustainable as possible. All pieces are made by hand by me in the UK.
My standard gift boxes are made of a plant based, biodegradable material, and I use plastic free envelopes for sending out orders.
This tends to be the standard for wedding jewellery, but solid precious metals are much longer lasting than anything which has a temporary plated surface. Although more of an upfront investment, pieces which can be worn for decades rather than a year or two will provide much better value in the long run, as well as reduce waste.
I use recycled gold and silver sourced from a UK company that reworks it, and can source traceable, low impact artisanally mined stones.
What is a carat and what materials do you work with?
I primarily work in gold and silver, although I can source platinum or palladium, but not from a specifically ethical source.
Carats in relation to gold are the proportion of the alloy which is gold rather than any other metal. Metals are sold alloyed, which means mixed with other metals to improve their qualities. The higher the carat, the higher the gold content in comparison to other metals.
For example, 18ct gold needs to have 75% gold content, the different colours of 18ct will have the remaining 25% made up of slightly different metals to give the different colours. Rose or red gold for example has a higher copper content.
This is all quite technical, and there is lots of information on the web about which carat is stronger or better for various reasons. My advice tends to be that it isn't worth the extra cost of 18ct over 9ct gold unless you prefer the look of it. I have occasionally run into couples who have been told they need 18ct because the more expensive option must be better, but they don't like it. That can take a while to unravel.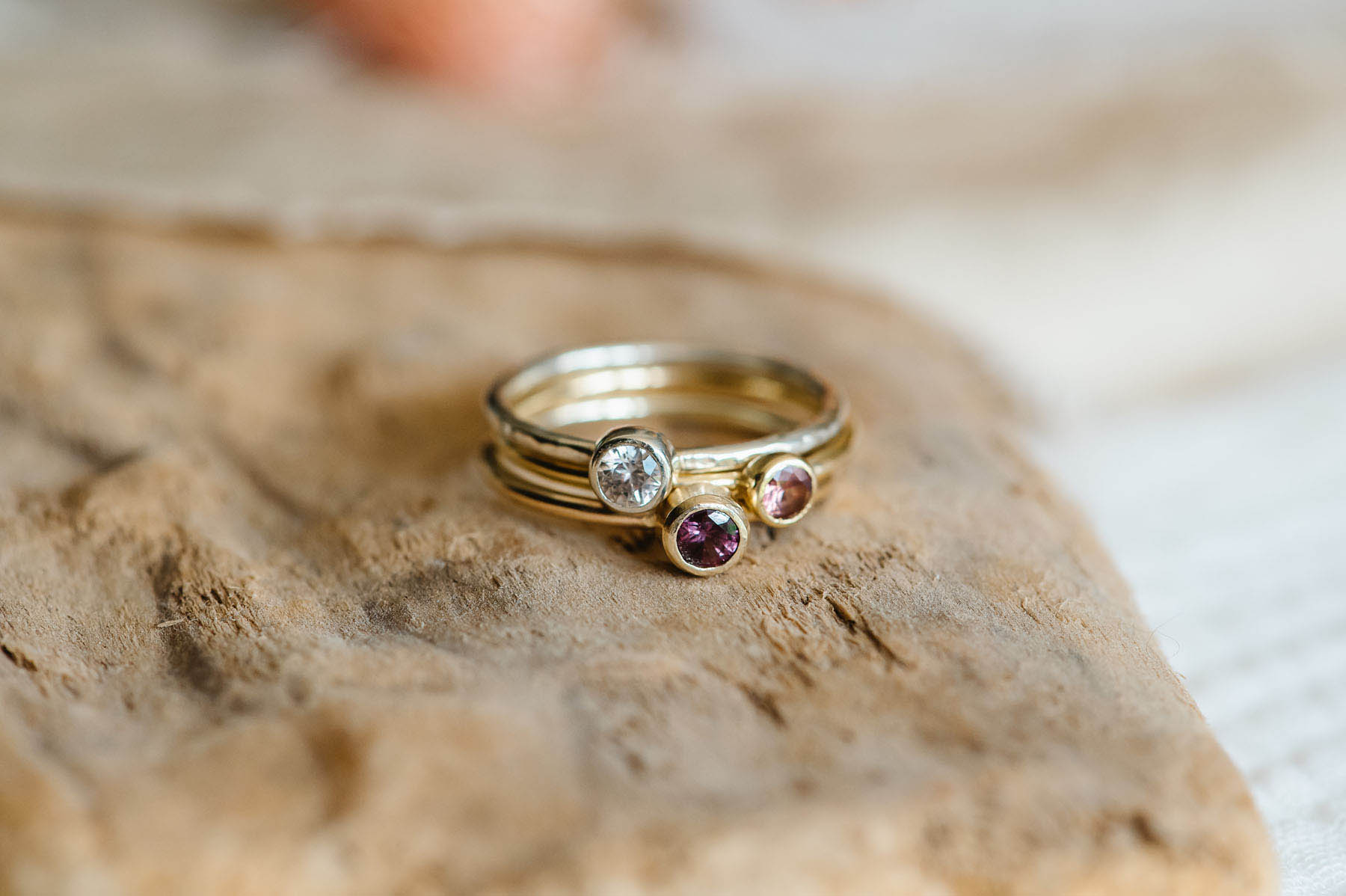 What about natural gemstones?
When it comes to natural gemstones the options are endless. The market for gems tends to be quite focussed on some traditionally well known stones which really dominate, and are therefore hugely expensive. I stay away from diamonds mostly, they are very difficult to source sustainably and I think if you want that perfect sparkle an artificial stone gives exactly the same look.
Before microscopes, stones were generally just categorised by colour, now of course it's possible to know exactly what the mineral make up of any particular piece of sparkle is, and this does cause some confusion with the traditional names.
Spinels are one of my favourite stones, and there are several in the crown jewels, but when they were put there they were thought to be rubies.
Going for a slightly unusual colour can really help with a budget. A perfect bright blue sapphire can cost a fortune, a tealy blue can be a fraction of the cost.
Some gems are much tougher than others, but in general I would say all gemstone jewellery needs to be treated a bit gently and softer stones are fine if set in a more protective setting. Diamonds and sapphires/rubies are pretty tough, but other very popular options for engagement rings are emeralds and opals which are very soft. Opals practically crumble when you look at them too harshly, and yet seem to maintain their popularity.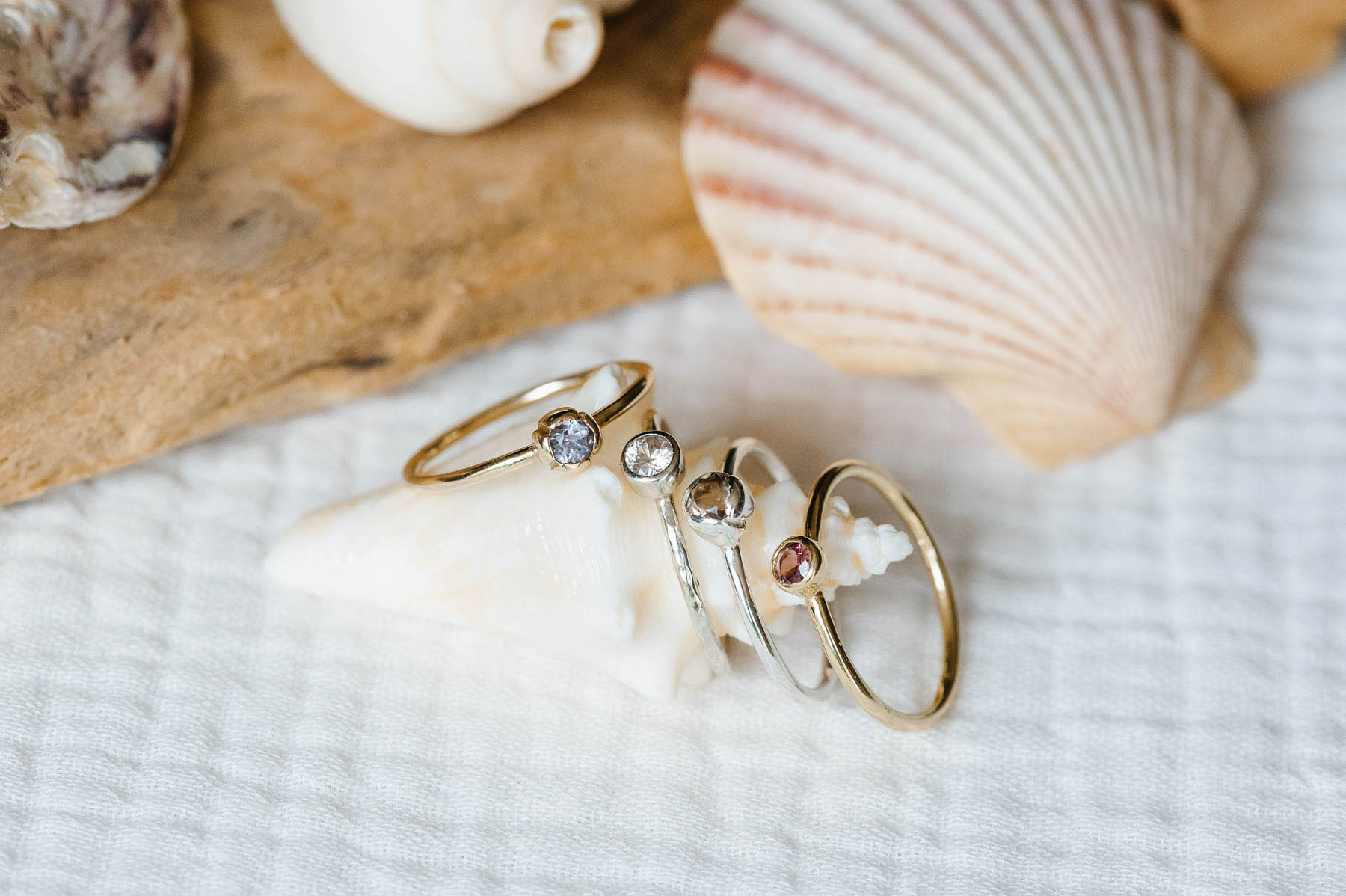 Advice for couples looking for wedding rings?
I would advise doing some research before you set a budget, and not leaving rings to the end of your planning. Bear in mind that you will hopefully be wearing your rings every day for the rest of your life.
If possible, look for either fairtrade gold, fairmined gold, or recycled gold.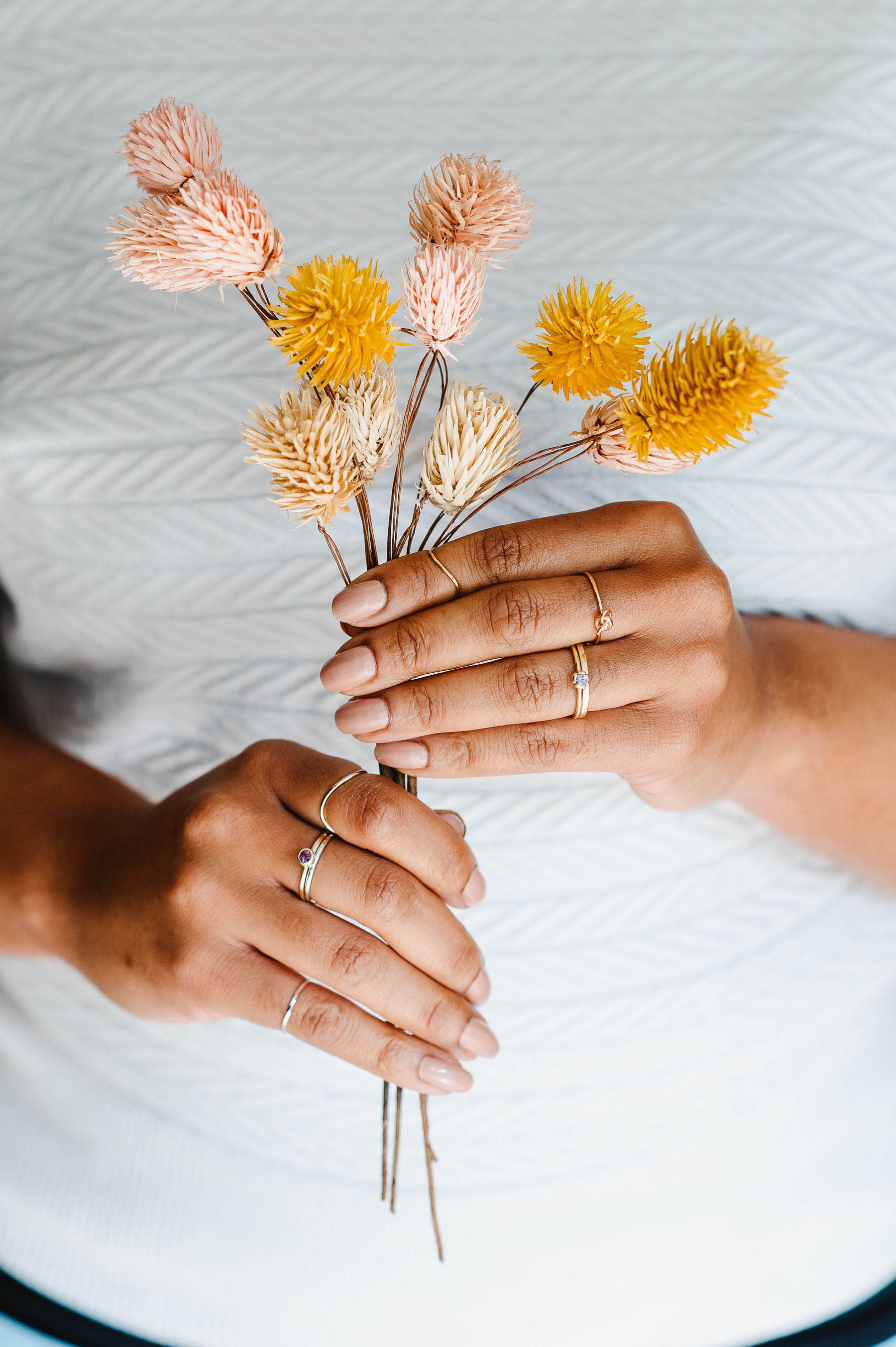 I don't think it's work worrying too much about whether fairtrade is a better scheme than fairmined etc, the options are limited for all more sustainable choices but it's all much better than anonymous newly mined gold if you can find what you want with any of the more sustainable choices.
With gold carats you aren't paying more for 18ct for it to be stronger or more durable, gold is expensive because it is beautiful, bright coloured and shiny, not because it is strong. Millions of people wear both 9ct and 18ct every day, both are fine, consider what you prefer the look of, ideally prior to buying an engagement ring.
In my experience more couples don't match their metals, than do.
Wedding Ring Maintenance
Think about how much maintenance you are going to be willing to do, and how careful you are likely to be with your rings. It's very fashionable at the moment to have diamonds on every surface, but you should expect to have to replace stones over time, and you really need to keep your rings out of the washing up bowl.
So many newly engaged people I meet tell me they never take their engagement rings off, and I then meet a lot of people who got married a few years ago who have damaged their rings and then not found the time to have them fixed. They end up in the back of a drawer somewhere.
In terms of design I don't think there are really any rules, just consider what suits you as a person and make sure what you pick is going to be comfortable to wear.
If you are looking at white gold be aware of rhodium plating, if you don't think you are going to want to keep re-plating your rings, then choose the carat you prefer without plate, and make sure wedding and engagement rings match.
Sterling silver is the softest of the precious metals, and sometimes advised against for wedding jewellery. I don't think it's not suitable but I wouldn't advise very delicate designs in silver.
Wedding Ring Maintenance: How to care for your rings without using chemical cleaning products
Personally I think that all stone set rings should come off if you are doing anything where your hands will get messy.
There aren't any easy ways or clever tricks to get dirt out from behind stones, and you don't need to be wearing diamonds with your hands in a compost heap or anything similar. I have a friend who lost the diamond out of her ring in a compost heap.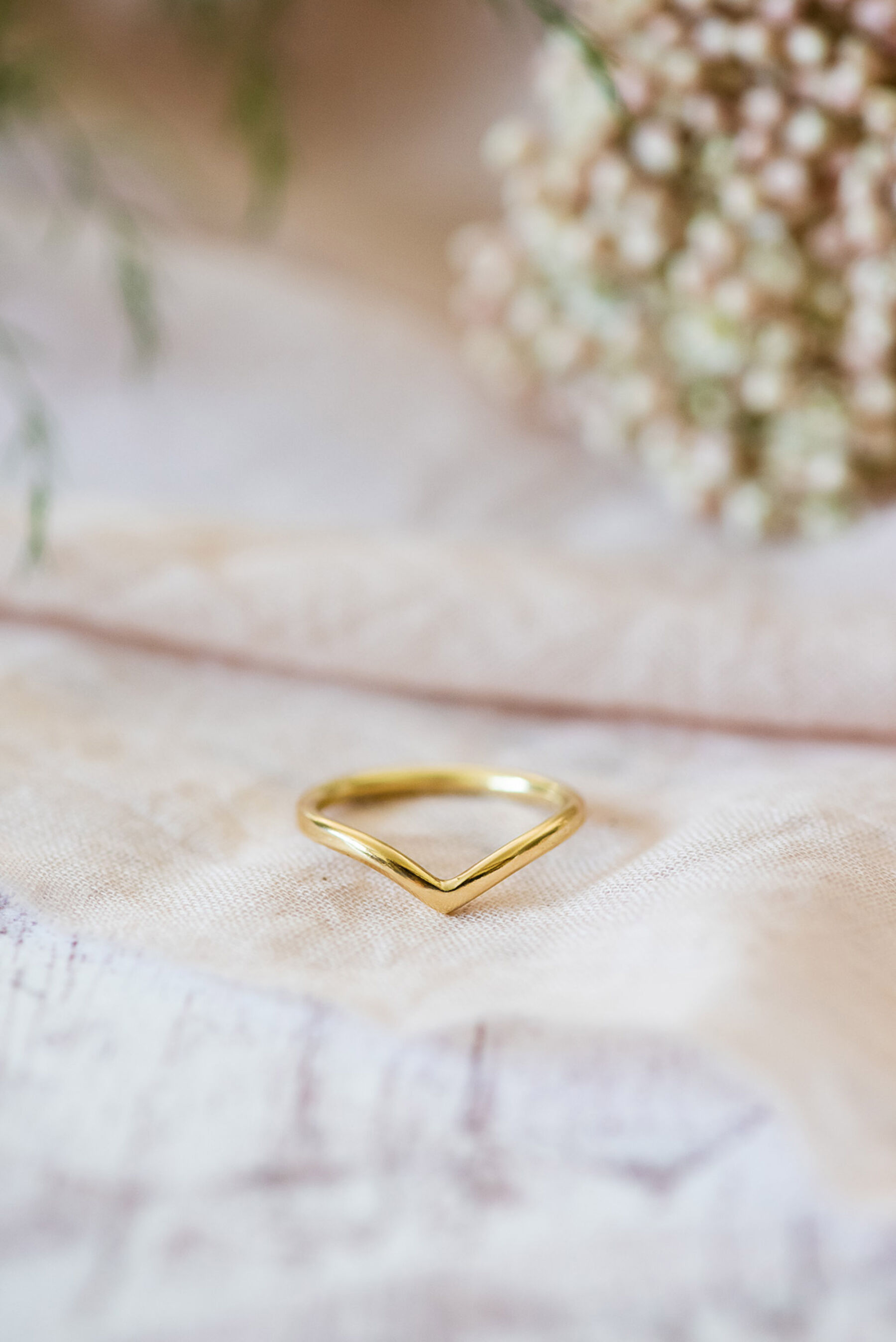 Plain metal rings shouldn't really need much in the way of maintenance. Rings with quite a high silver or copper content like 9ct white or rose gold and sterling silver can tarnish if they come into contact with strong chemicals, but should just need a clean with a polishing cloth.
Generally contact with the oil in your skin is enough to stop any form of tarnish on things worn regularly.
Hand soaps are generally fine, I wash my hands with my rings on normally, but I do take them off when applying hand cream to stop the cream getting in behind stones.
Most white gold sold in the UK is plated in rhodium, this will wear off over time. I get emails from people every now and again who don't seem to know that their rings are plated and think something bizarre is happening when the plate comes off. It's sometimes also described as tarnish but that isn't what is happening, it's just the plate wearing through.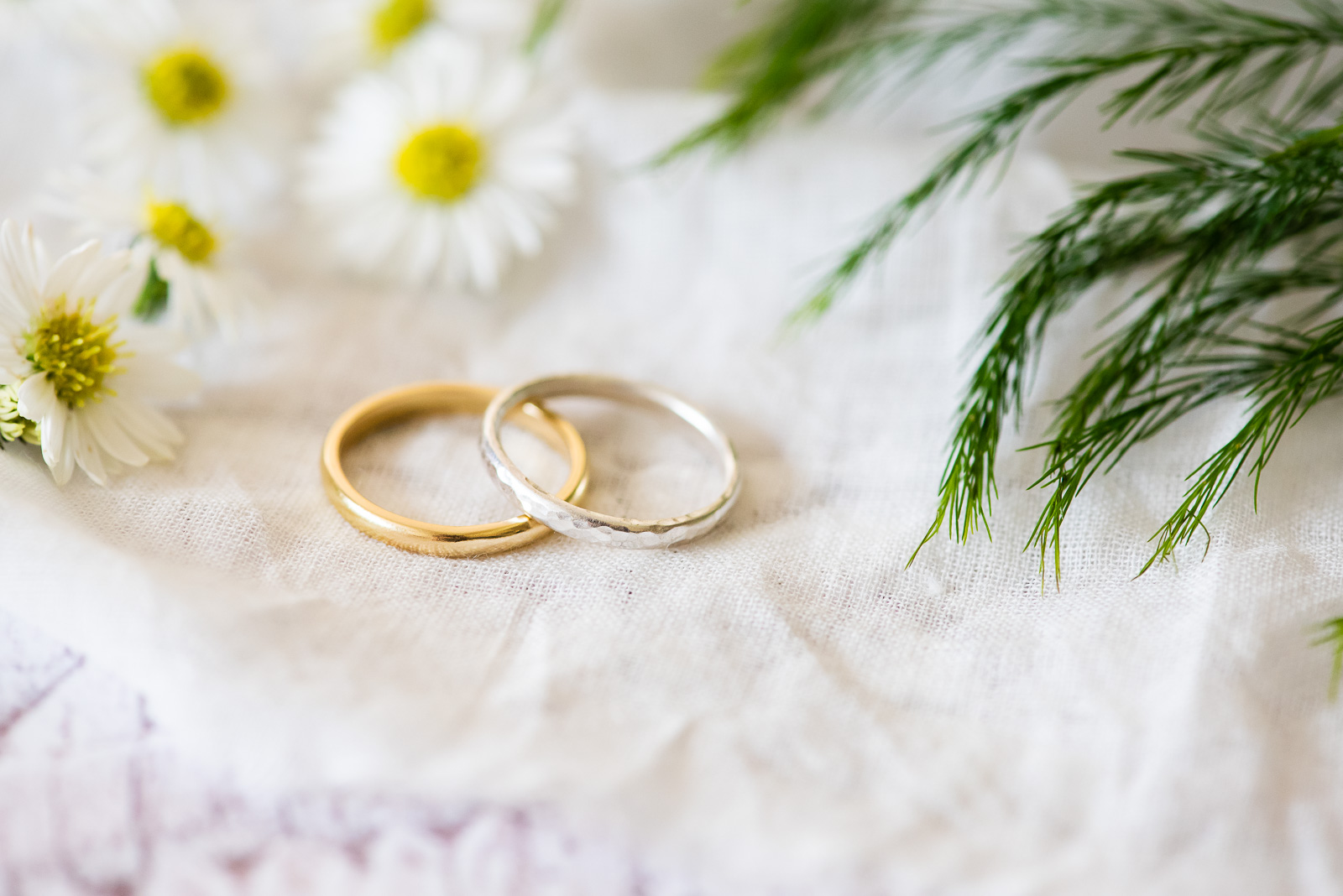 Enter to Win £250 Towards a Nikki Stark Shaped Band or Wishbone Ring
This giveaway is for £250 towards one wishbone or shaped band to sit with your engagement ring. These are available in 9ct and 18ct rose, white or yellow gold, and in 3 widths of 1.2mm, 1.5mm and 2mm. You won't need to make your choice right now – if you win this prize, you will be guided through these choices by Nikki.
Nikki offers a silver 'trial ring' service, to help you get the fit right next to another ring. All she'd need, on winning this prize, is a couple of photos and some dimensions to make up the trial ring/rings to produce a shape that works. Generally, trial rings take two to three weeks to produce, and final rings take four to six weeks to produce, so the overall process to receive your bespoke ring, would take around two months.
Please carefully read the Terms and Conditions at the end of this page, then pop your details in the form below.
GOOD LUCK!
Terms & Conditions
This competition will open on DATE/TIME and close at DATE/TIME.
The winner will be announced the week commencing DATE.
The winner will receive a digital voucher for £250 towards a shaped band or wishbone ring. These rings typically range in price between £85 and £725.
The prize must be claimed and arranged within 12 months of the winner being notified by email.
Prizes are not transferable or eligible for exchange or refund.
On entering this competition, your email address will be added to the Nikki Stark and Love My Dress email mailing lists. Your data will be stored securely and never shared with any third party. You will be able to unsubscribe from these lists at any time.
This competition is open to UK citizens only.