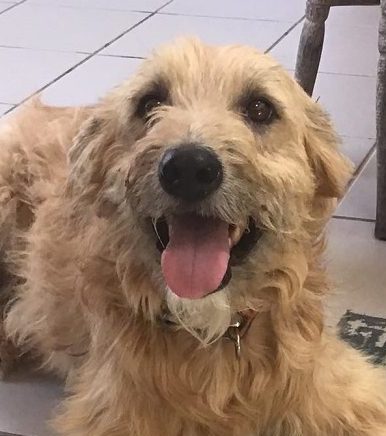 Mr Biggins is a 5 year old male Terrier Cross. Beautiful, light tan, long, rough-coated boy, who is a delight and a gentleman! He's a medium/small boy with a friendly character. Mr Biggins turned up one day at a volunteer's house, dragging a chain behind him.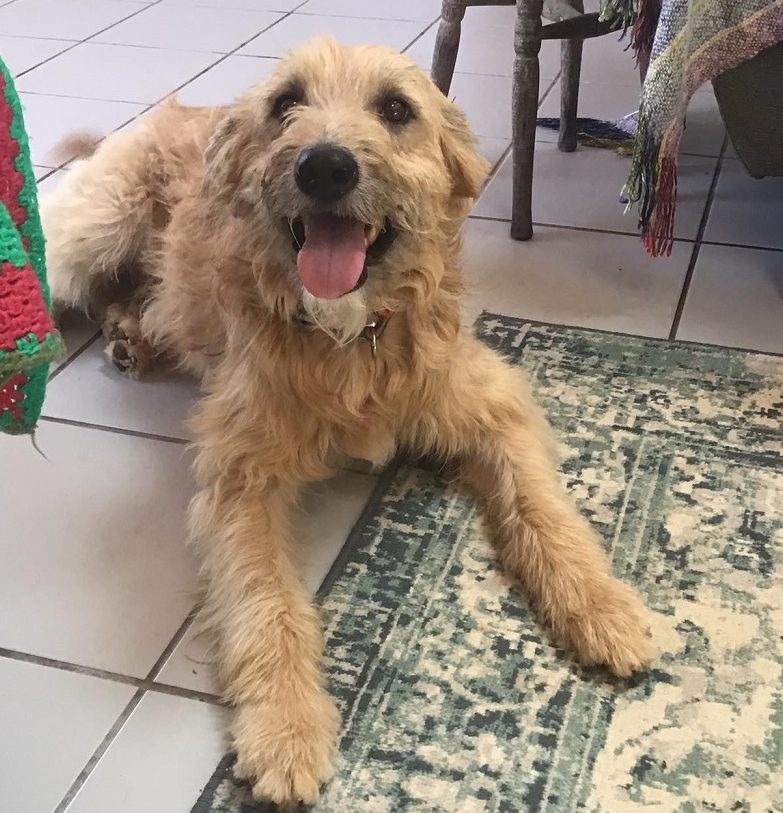 We don't know if he'd escaped or been abandoned. No chip and no identification. He was covered in matts and his ears had been badly affected by flies. He scrubbed up beautifully and his ears are now healed. Some of the hair on his ears may not grow back, but it's nothing very noticeable.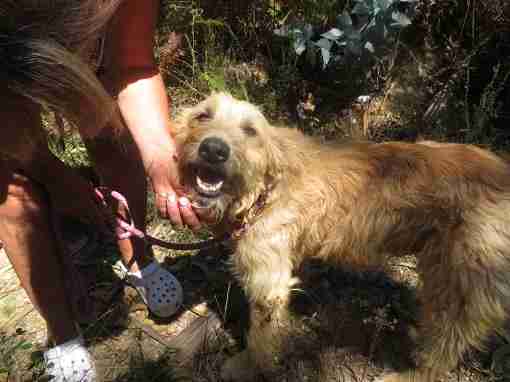 It looks like he could be a Podengo, Retriever cross and his calm nature would suggest this. He is not worried by cats and we believe he would be the perfect addition to any family. He is such a lovely, laid back boy.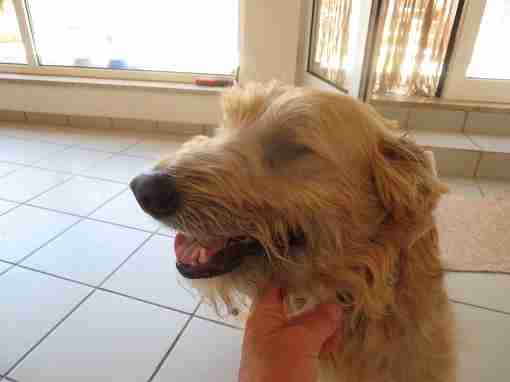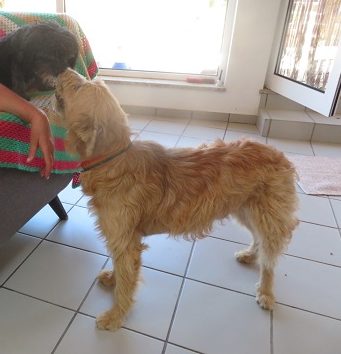 Foster Report: Mr Biggins is a very gentle and patient dog, who will let you do anything to him. When he first arrived, we spent 2 hours bathing him and cutting out all the matts. He gets on well with my other dogs and is starting to get used to being in a house, which he is being encouraged to do without pressure. He walks well on a lead normally with a harness and loves to race around the forest, so he needs space to run around.
Current location is in a foster home in Portugal but can travel to UK in September. Will be fostered in Midlands in not homed beforehand.
Adoption Fee : £475 – to be paid direct to the Portuguese rescue to cover new, excessive, extra EU travel costs, via UK bank account.