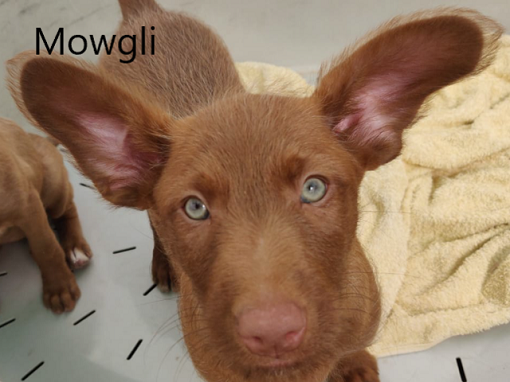 Mowgli Rashaka and Jacala are 13 week old male and female Ibizan Hounds (Podenco). Gorgeous baby Podencos found abandoned with mum (photo shown). All deep tan coloured and some with smooth coat and some with rough coat like mum, who isn't a big girl at all, so we think these babies will grow to large side of medium.
There are four in the litter, and so far we have the information on two of them. The pups were 11 weeks old on 6th May.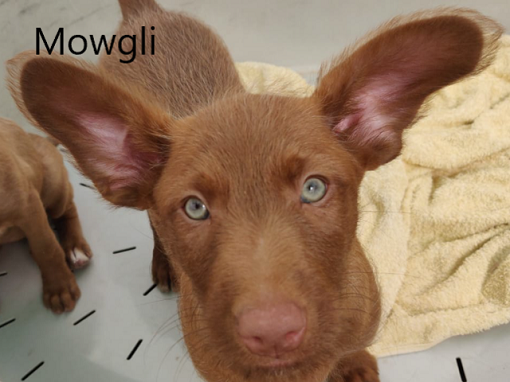 Mowgli with the phenomenal ears and rough coat is a little boy. Jacala with the sweet face and smooth coat is a little girl. All friendly and loving.
Awaiting assessment with cats and if they need to live with another dog.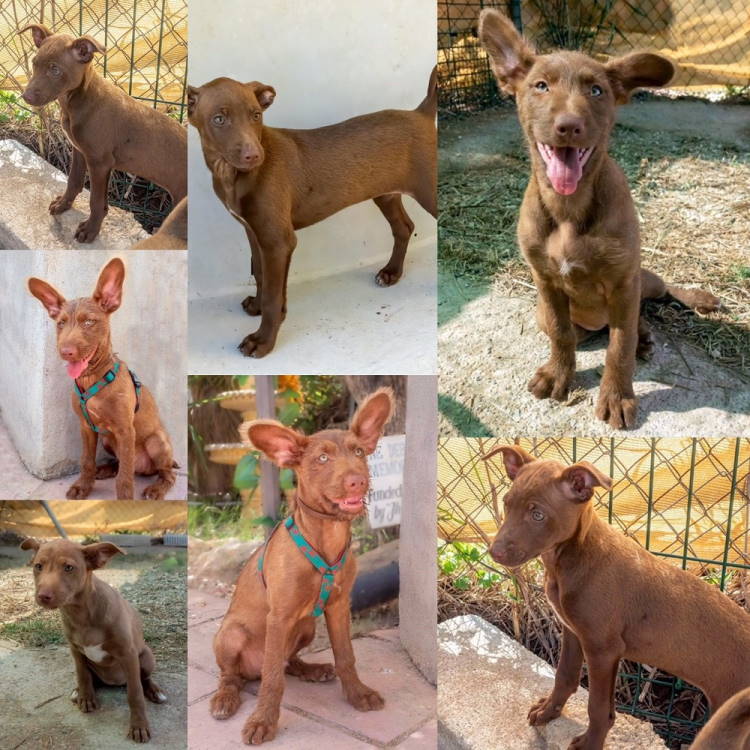 Current location is in Spain can travel to the UK once they have homes to go to in July.
Adoption Fee : £425 – to be paid direct to the Spanish rescue to cover new, excessive, extra EU travel costs, via UK bank account.