Maya is a 4 year old female and Nevat is a 1 year old male English Setters. These two are both gorgeous dogs. They didn't know each other before they arrived at the shelter we work with in North Spain but they are already best friends. We'd really love to keep them together if we can. They're both somewhat nervous dogs but poor Nevat is really nervous and he takes a lot of confidence from having Maya around and we fear splitting them will make things really tough on him.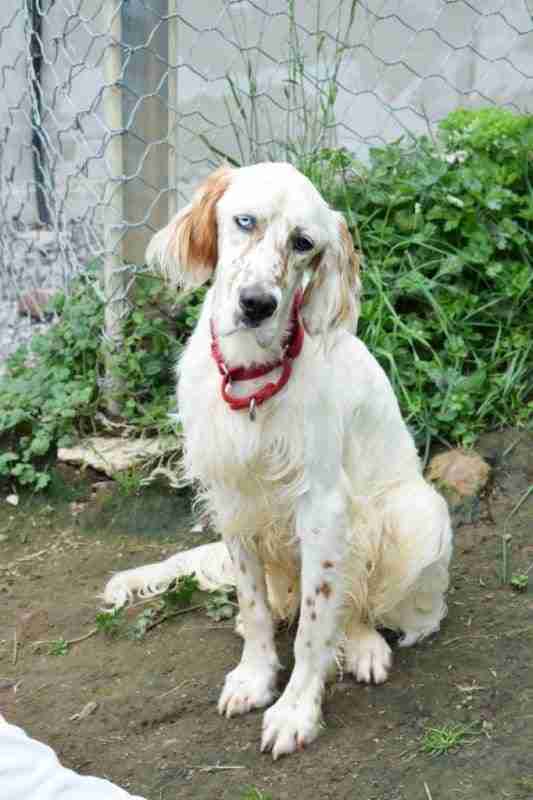 Adopting two bonded dogs can be an amazing experience, sure, the walks can be tougher with two setters, but they help each other out so much and they tackle all the new scary things with their best friend by their side!
Nevat is a stunning and very unique boy as he has one blue eye and one brown. He's the Spanish equivalent of a pedigree Setter although he was given to the shelter as they decided he wasn't cut out to hunt.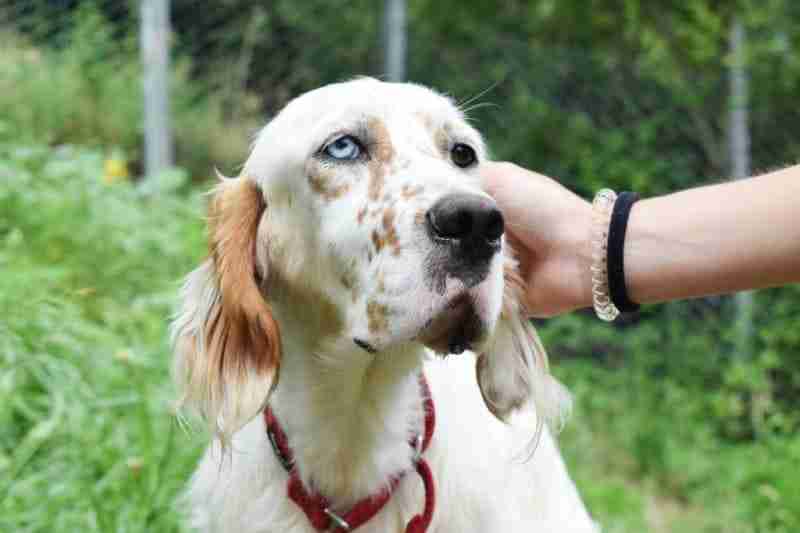 Maya is a beautiful four year old black and white girl. She is a small girl. Her hunter decided she wasn't needed. Maya is a friendly girl although she arrived quite shy. She immediately gained confidence when she was put with Nevat. They both gain confidence from each other and get along really well. Maya has taught Nevat to play and they play all day together.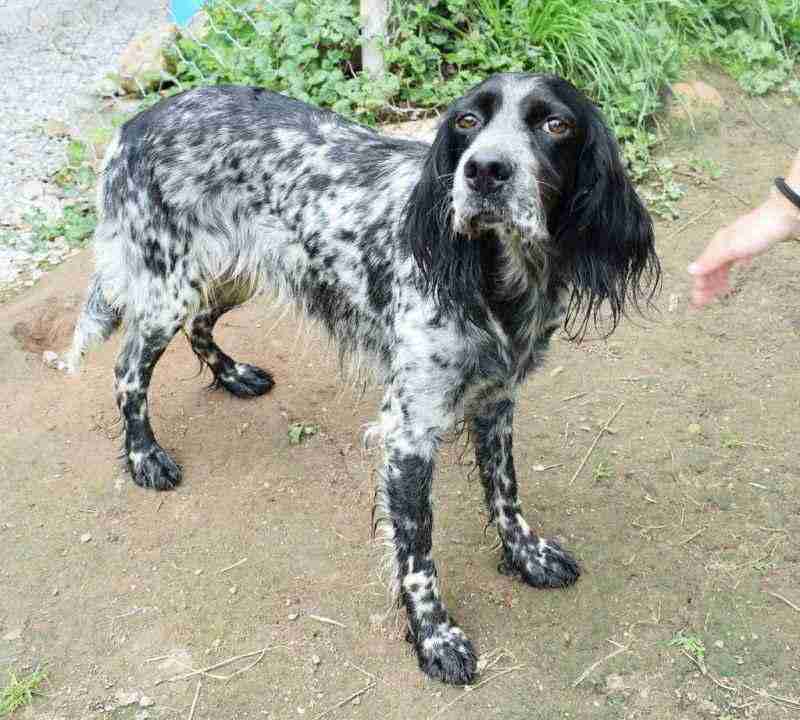 They are both in the shelter we work with in North Spain but are ready to travel to the UK.
If you are interested in adopting Meya and Nevat as a pair they are available at Setter Brittany Pointer Rescue.