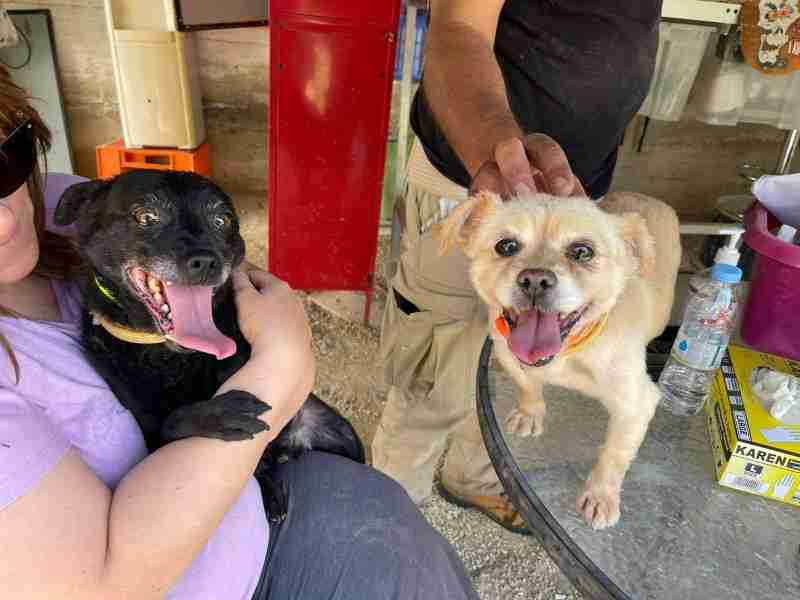 Maxi and Arapis are 10 year old female and 7 year old male Cross-Breeds. They are two mixed breed doggies who are currently living in our shelter in Cyprus. These two lovely doggies were surrendered to the municipality pound, when their elderly "parents" were hospitalized for an indefinite period! They are terrified, stressed and unhappy in the shelter, to say the least!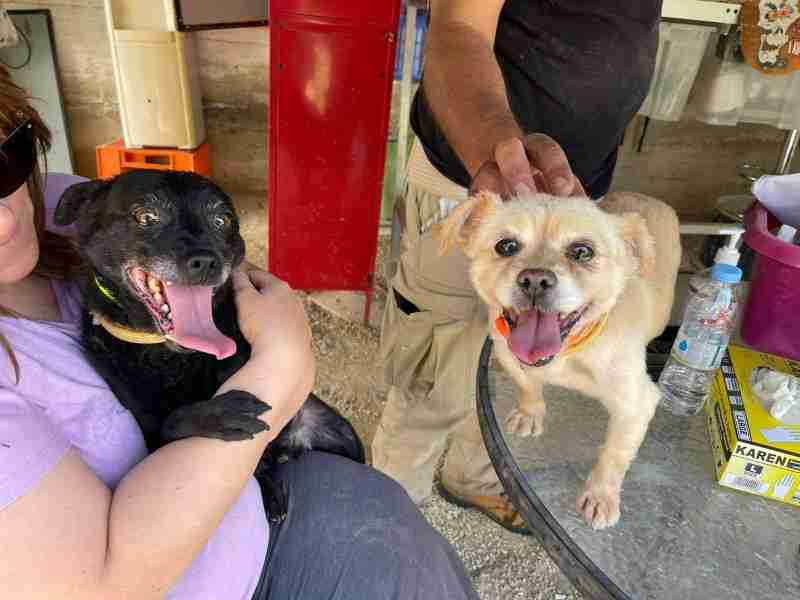 Maxi is a girl aged 10 (she is the lighter colour one) and Arapis is a boy aged 7 (he is the black one) and they were loving, adored pets in their former home!
The only time their faces brighten up now is when they are with the volunteers. They are friendly, loving, cuddly, playful. lively and so much fun to watch together. Cute and cheeky, healthy and active, clearly so used to being together. They both have the most amazing eyes, begging the volunteers for a home! They have been together all their lives and it would be cruel to separate them now. They are one!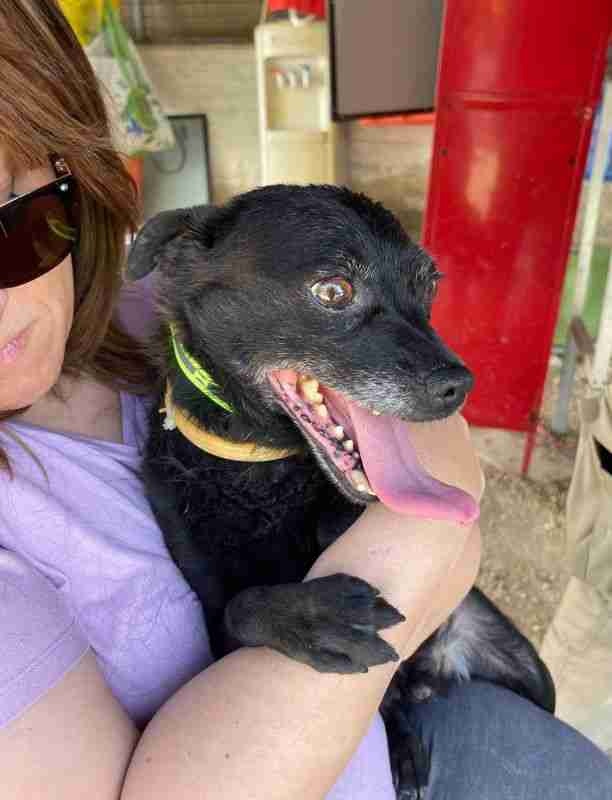 We are determined to find them a forever home in the UK where they will be safe and loved. They are happy meeting the other dogs in the kennels, and we can arrange to cat test them.
We hope to find a family who will open their heart and home to them. We are sure that they will reward their new family tenfold with their love and antics.
Prior to their flight to the UK, they will be vet checked and vaccinated and have their entry passports prepared. The adoption donation required to help cover the flight and related costs to get them both to you in the UK will be £630.
If you are interested adopting these gorgeous dogs and giving them the life, they deserve then please contact us. We will be very happy to chat to you about our adoption process and answer any questions you may have. It is much easier than you might think!