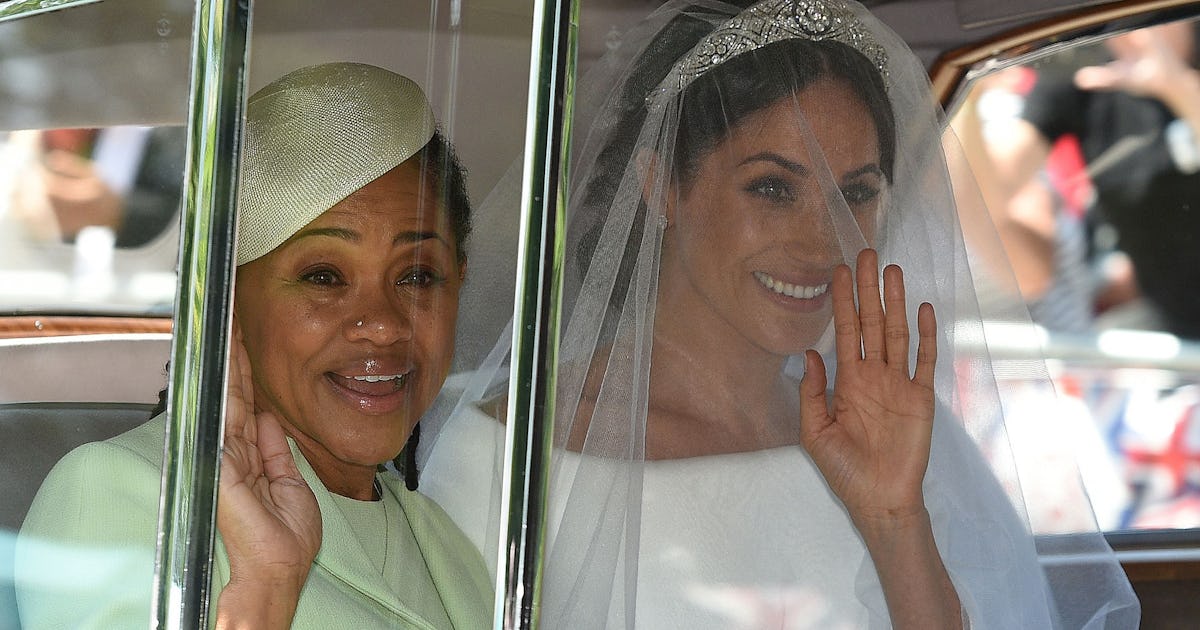 Last Friday, June 4, the Duke and Duchess of Sussex welcomed their baby girl, Lilibet 'Lili' Diana Mountbatten-Windsor. The choice of the name was a touching tribute to Harry's grandmother, The Queen, whose family moniker is 'Lilibet'. However, it may not just be a tribute to Harry's side of the family, with some sources suggesting that the choice of a floral name is a nod to Meghan's own mum.
According to Hello! magazine, during her days on Suits, Meghan used to refer to herself as 'Flower' — a nickname bestowed by her mother, Doria Ragland. Writing on The Tig — the Duchess' now-retired lifestyle blog — she listed her nicknames as the following: "Meg, MM, M&M, and Flower (which my mom has called me since I was little)."
Meghan has a very close bond with her mother, a bond that has likely been strengthened ever since the Sussexes' move to the United States, where her mother is based. Harry and Meghan are based in Santa Barbara, which is not far from Los Angeles, where Doria resides. It would therefore not be surprising is a floral name was chosen to pay homage to that bond.
The choice of 'Lily' first emerged as a possibility when back in 2019, on a visit to Birkenhead while Meghan was pregnant. After asking a group of young students for suggestions, Harry expressed interest in the name 'Lily'.
'Lily' was then adapted to honour the the Queen — a statement from the Sussexes reads: "Lili is named after her great-grandmother, Her Majesty The Queen, whose family nickname is Lilibet." With a clear connection to her paternal great-grandmother and a potential nod her maternal grandmother, Lilibet's name is certainly very meaningful.