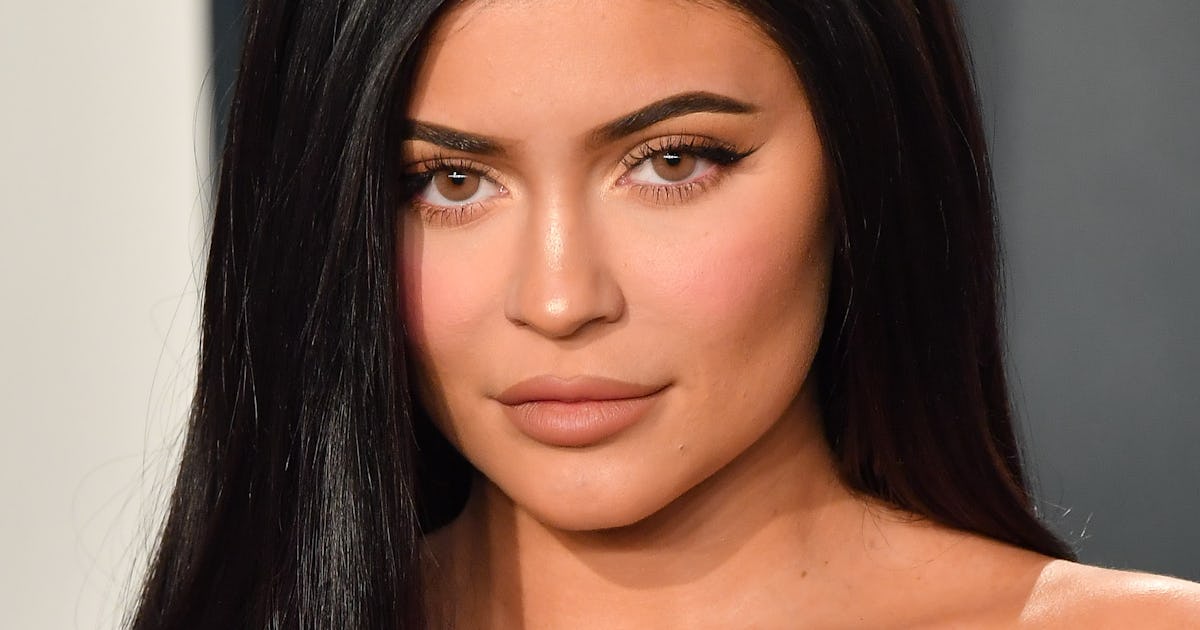 The latest lip kits are on the way, but they'll be a little different. On Saturday, June 27, Kylie Jenner revealed on Instagram that her makeup line, Kylie Cosmetics, is getting a "VEGAN and CLEAN" update. Jenner posted a promotional photo of herself applying a new lip kit, writing in the caption that "some of you may have noticed my @kyliecosmetics website has been shut down for a little makeover." The reality star added that after starting her company at just 17, she "felt it was time to elevate."
Jenner informed fans that she'd "been working hard to create the newest innovative formulas for you guys" and is "sooo excited to share with you all soon!" The makeup mogul received supportive messages about the decision to go vegan and cruelty-free from her sisters in the comments, with Khloé Kardashian writing, "Proud of you," and Kourtney Kardashian commenting, "VEGAN AND CLEAN now you're talking my language."
The Kylie Cosmetics Instagram page started from scratch in May, deleting all the old posts up until that point. The makeup brand posted a photo of Jenner posing against a pink background on Instagram, captioning it, "Something is coming." On June 18, Kylie Cosmetics posted a photo of the new lip kits, writing that it would be a "Lightweight, Smudge resistant, 8 hour wear." On June 23, the brand shared another glimpse at the new products, assuring fans the lip kits would be "all the shades you love, refreshed and reformulated." The new products will have a "true-matte non-sticky finish" as well as being "vegan, cruelty free, gluten free."
The first Kylie lip kit launched in 2015 with three liquid lipsticks and a set of corresponding liners. Jenner launched the trio in a test run with just 5,000 units of each shade, and the products were an instant success, selling out immediately and taking six months until the next batch. The next year, the reality star was able to expand the product line and began developing Kylie Cosmetics into a multi-million-dollar business.
In early June, Andy Cohen asked Jenner about the role her "lips and insecurities around them" had in launching her career in the beauty industry during the Keeping Up With the Kardashians reunion. Jenner agreed that her insecurities about her lips had in part inspired her beauty venture. "I didn't ever think about it until I had one of my first kisses and a guy said to me, 'Oh my God, you're such a good kisser, but you have such small lips,' or something like that," she said. "From then on, I felt unkissable." The exchange ultimately led her to "an obsession with makeup." She added, "I would overline my lips and it just made me feel confident."
Jenner told Cohen she's since transcended her insecurities, saying, "I obviously don't think about it now." The Kylie Cosmetics founder seems to have redirected her attention to making new products for consumers.