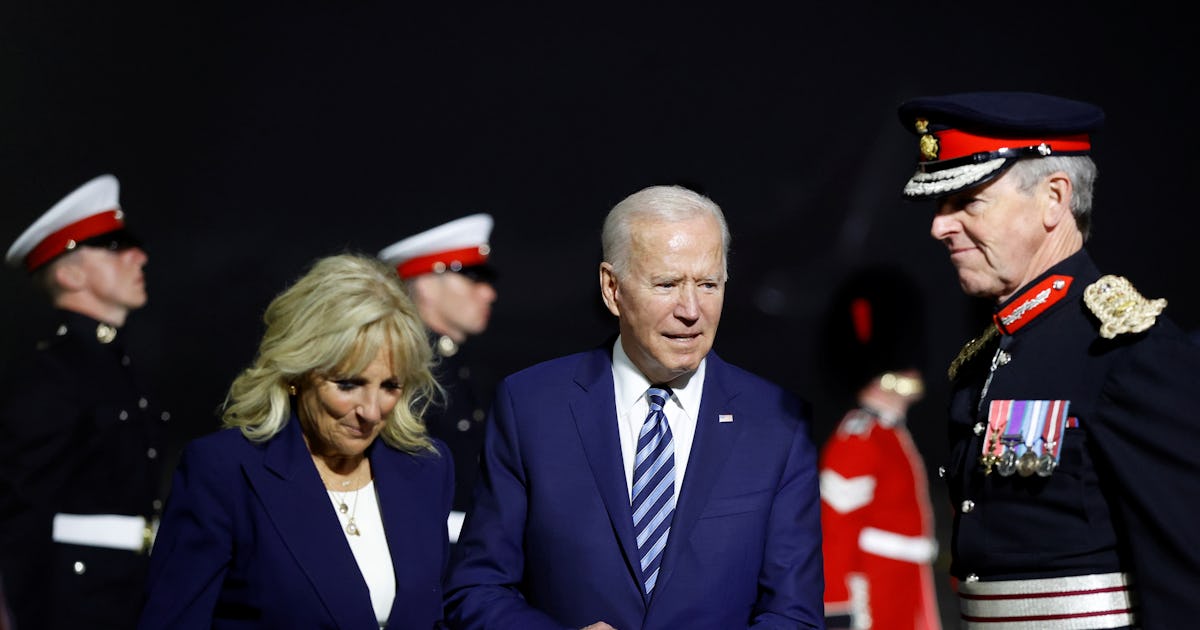 The first family is in mourning after losing First Dog Champ. President Joe Biden and First Lady Jill Biden announced the sad news on Sunday, June 19 by posting a joint statement on Twitter. It noted that the German Shepherd, who had been a part of their family for 13 years, "passed away peacefully at home."
Both Joe and Jill added sweet messages when they tweeted out the statement, highlighting how much they'll miss their four-legged friend. "Our family lost our loving companion Champ today. I will miss him," the president wrote. In a similar vein, FLOTUS tweeted, "RIP to our sweet, good boy, Champ. We will miss you always." Their statement then went into greater detail, elaborating on just how much their pup meant to them.
"Our hearts are heavy today as we let you all know that our beloved German Shepherd, Champ, passed away peacefully at home," it read in part. "He was our constant, cherished companion during the last 13 years and was adored by the entire Biden family. Even as Champ's strength waned in his last months, when we came into a room, he would immediately pull himself up, his tail always wagging, and nuzzle us for an ear scratch or a belly rub."
The statement shared several fond memories of Champ, from him curling up at their feet in front of the fire to him sitting in on meetings. "In his younger days, he was happiest chasing golf balls on the front lawn of the Naval Observatory or racing to catch our grandchildren as they ran around our backyard in Delaware," it added. "In our most joyful moments and in our most grief-stricken days, he was there with us, sensitive to our every unspoken feeling and emotion."
Champ was one of the Bidens' two dogs, the other being Major, whom they adopted in 2018. The two moved into the White House in January, but briefly returned to Delaware for more training after 3-year-old Major had a biting incident in March. The president explained that the canine was struggling in the new setting given all the unfamiliar people, per the Associated Press.
It's been a rough year for first dogs, past and present. The Obamas recently lost their Portuguese water dog Bo, who died in early May. Both former President Barack and First Lady Michelle Obama wrote beautiful messages about their pup of more than 10 years. Barack called him "exactly what we needed and more than we ever expected," and Michelle noted that he was "a constant comforting presence in [their] lives."
It's not easy to lose a pet, as the Bidens made clear, but hopefully Major can serve as a comfort to his humans in this tough time.