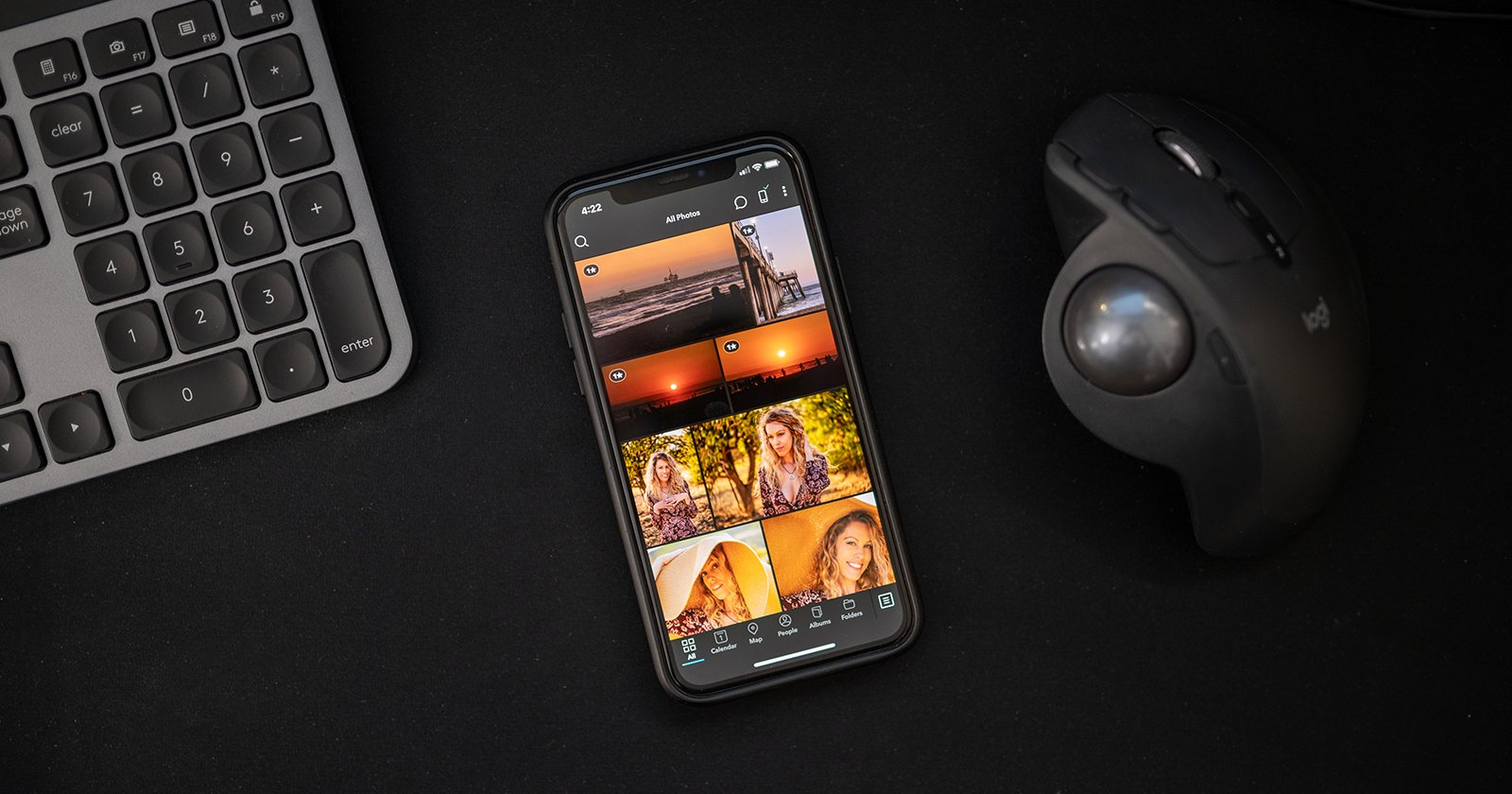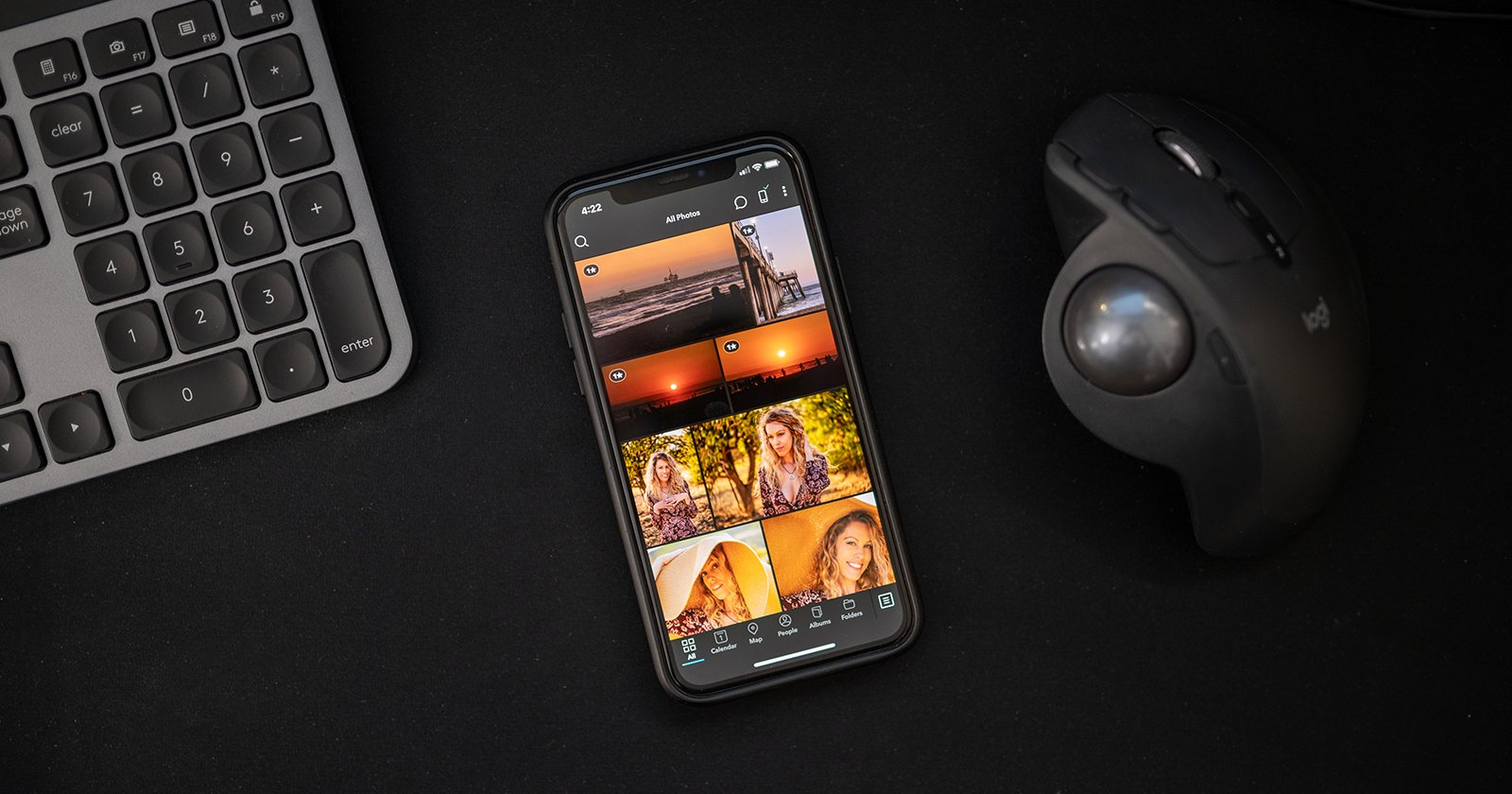 Photo organizing software Mylio (which stands for "My Life Organized") has re-emerged after nearly seven years thanks to a recent wave of updates and partnerships with influencers like iJustine. After a tepid launch back in 2014, is the service worth revisiting?
The photo management software industry has become very competitive in recent years. Companies are trying to provide many interesting, unique, and even questionable features into their applications to compete with industry powerhouses like Adobe Lightroom (Classic) and the Creative Cloud suite of apps. During the initial launch of Mylio, the company said it aimed to "solve a lot of problems that other companies seemed to be floundering around" with its offering. The platform was meant to give complete access to images regardless of the platform used to take or edit them and immediately makes those files accessible on desktop and mobile. It also featured a built-in RAW photo editor with additional presets for quick looks.
At launch, Mylio may have differentiated itself with its ideas, but the actual product offering was convoluted, confusing, and felt like it was trying to do too much and succeeding at none of its aspirations. But now, many years later, has that changed?
While the cost of the service is still the same ($100 per year), it has advanced beyond the original limitations set in 2014. Back then, it could only hold up to 500,000 images and could only organize those photos from a maximum of 10 devices. In the application's current iteration, that same $100 gives the ability to have "unlimited photos and unlimited devices." Considering the current price of services like Google Photos, Amazon's photo storage, and Flickr that cost about the same per year (based on storage quantity), all of the sudden, it seems like Mylio is making a little more sense now than it used to.
But one key factor to consider is that Mylio is not a cloud storage service. Its marketing gives you the impression that it is one, but Mylio only organizes photos that are stored on other platforms and does not offer any backup as part of its subscription price. Subscribers are simply paying for the organization and the photo editing capability.
It is clear that the company has put a lot of money into the promotion partnership with iJustine, and maybe the timing is just right since its pricing is finally lined up with the competitors on the market. Mylio has even stated at the top of its own blog site that "it is time to ditch Google Photos" for its service, which makes it seem like a direct competitor when it doesn't offer the main benefit of Google Photos: cloud storage.
After a little time using the updated app on my Mac desktop and iPhone, it is clear the company has also spent some time addressing the original editing capability, issues brought up by professional users. Mylio now has localized brushes and an expanded set of editing sliders and tools including basic noise reduction. At a glance, the suite of tools is much improved from the initial launch, and it feels very similar to Adobe Lightroom for Mobile.
However, the editing options still feel more for the hobbyist and enthusiast than a professional photographer. That, at least, hasn't changed. Yes, the service supports (some) RAW files, but it does not seem to be able to read medium format files or even load images from supported cameras if they were used with a less common lens. In the sample set below, I have images from a Nikon Z6, Sony A6300, Hasselblad 907X, and Nikon Z6 II. Surprisingly, the newer Z6 II files opened fine, yet the older Z6 file would not load when used with an "unsupported lens" like the Petzval 80.5mm. The Z6 RAWs loaded fine when paired with "Normal" lenses.
Most of the features in the product are the same as when it first launched, just improved and cleaned up for a better and easier user experience. As a photographer that has terabytes of images from over a decade worth of shooting stored across multiple hard drives, NAS arrays, and cloud backups, having the ability to link all of these services together in one formal hub and access them from any device is quite useful and appealing, even with the more hobbyist level of editing tools available. Even with the frustration from some unsupported RAWs and a "basic" set of editing tools.
Images can be stored and sorted by the folders they are in locally on personal drives, assigned to dates in a calendar, tagged with facial recognition, geotagged on a map, or added to custom "albums" for easy access and searching. What was also impressive to me personally, was just how fast the system updates your previews/thumbnails across devices when making changes to the files. As long as the devices were connected to the internet, the updates from editing images via mobile or on the desktop were practically instantaneously synced across all devices with the Mylio app installed.
Is It Any Different?
Yes, but also, no. Mylio offers something interesting to photographers and enthusiasts alike in a sort of one-stop shop for storage, portfolio, and editing all in one place. The organizational and sorting tools are incredibly intuitive and easy to use, and syncing of the images with the generated thumbnails and previews across multiple devices is also quite impressive. But, even with all of that, the RAW support is somewhat limited, and while the editing tools have been improved, they are still pretty rudimentary. I do not believe it will be attractive enough in its current state for working professional photographers. It's been seven years since it launched, and the amount of effort that has gone into improving the features to this point are minimal. My expectations for improvements going forward are therefore low.
The thing that still doesn't quite make sense to me though, is that while the company advertises "unlimited" photos, and it feels like that is sort of a misdirect. The files synced to Mylio are not actually stored on a cloud, but rather just linked to its service and still saved on your own personal hard drives or cloud services like Facebook, Flickr, Google, or Amazon Drive.
Mylio is, therefore, not a storage solution and is just an organization and editing tool. Compared to Google Photos for example, while it is no longer free, at least it offers both storage and organization for its fee and most photographers are probably not interested in editing with a storage or organization tool anyway — that's what Adobe or Capture One are for.
In Mylio, changes you make to images while away will be synced to the local files once the hard drive or computer is reconnected and synced, and if you delete something from Mylio, it will be deleted from your connected device as well. I actually almost made this mistake while trying to remove files I didn't want to be included in my testing.
Is it Worth a Second Chance?
Probably not. While the service has been improved and I see some benefits in its organizational features, I am reluctant to recommend the premium version, at least not until there is some sort of cloud backup element included in the cost. From my perspective, it is not the kind of service that adds enough value to a working photographer's workflow to be worth the price.