For Apple, the iPhone 13 and 13 mini are supposed to be the easiest foray into the best the company has to offer, and that means the results have to speak for themselves.
Like the iPhone 13 Pro and Pro Max, these two phones also come with better camera systems. It's a familiar refrain every year, only this time, it bears more weight because the phones aren't all that different from the iPhone 12 and 12 mini that came before them. There are also no gaps as far as what the 13 and 13 mini offer. Shoot photos on either one and you should get the same result.
The promise has always been that, despite not going with one of Apple's Pro variants, you would still come away satisfied with the results from its less advanced tier of handsets.
Design and Camera Features
There isn't much to say about the aesthetics here. These phones are highly similar to their predecessors. Yes, there is a smaller notch at the top, though still no less noticeable, and the Ceramic Shield screen is supposed to be more rigid in staving off scratches and nicks. After using these phones for 10 days, I'm not convinced about that yet.
I'm also not a fan of glass on the back. Not only because they become fingerprint magnets, but also for the issues they can cause over grip. For a photographer using either phone without a case, the potential to slip inevitably increases. I preferred the matte finish on the edges, where even a tighter grip didn't leave a visible print behind every single time. All this said, most will put their phone in a case, making these complaints largely moot.
On the inside, there is a lot to consider. For starters, the new A15 Bionic chip and image signal processor gives these phones the same kind of power their Pro brethren can harness. Key to this is how the primary 12-megapixel wide (26mm equivalent) image sensor is the same size as the one in the iPhone 12 Pro Max. Apple switched to a Dual-Pixel autofocus instead of the phase-detection it utilized in the past. Sensor-shift optical image stabilization (OIS), introduced in the 12 Pro Max, also comes into play here, too.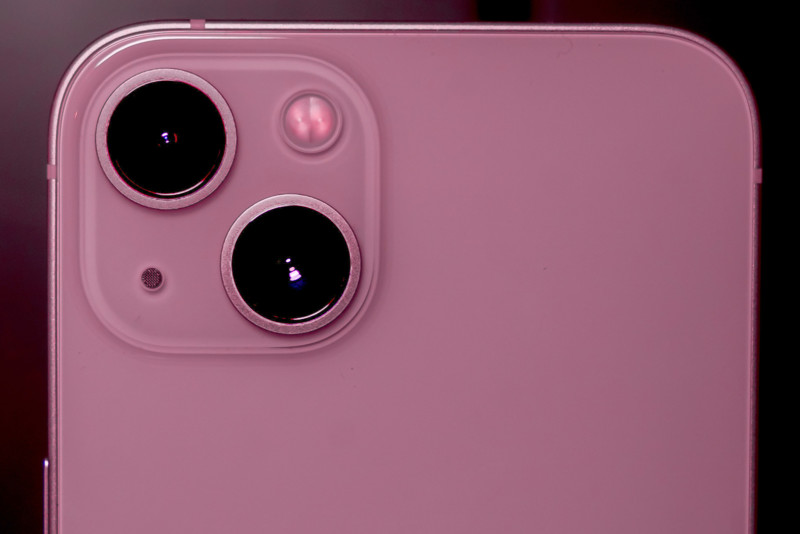 The 12-megapixel ultra-wide (13mm equivalent) is back, essentially unchanged from that of the previous generation. Apple didn't extend the 13 Pro/Pro Max Macro mode to this lens by way of an automatic switch via the primary lens. Those phones let you move in as close as two centimeters to capture an image, but you won't be doing that with the 13 and 13 mini.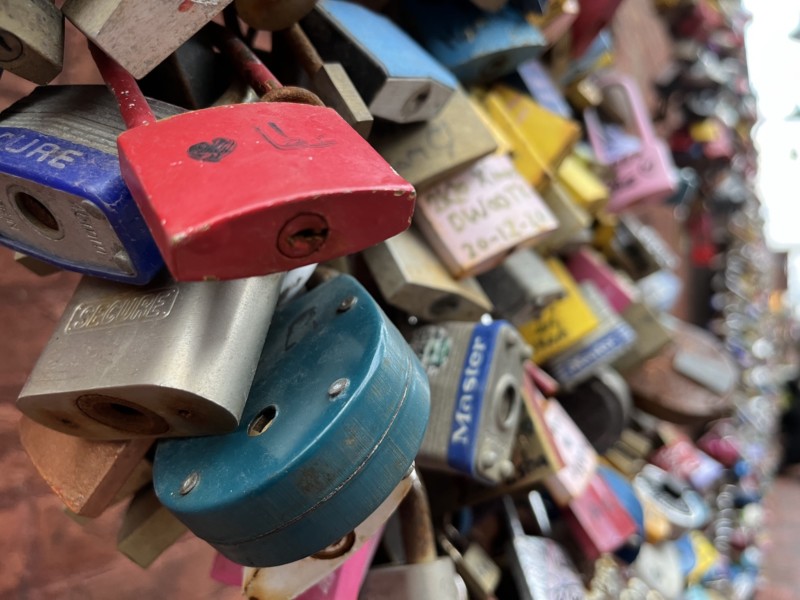 The lack of a telephoto lens means you won't be zooming in — optically, anyway — toward a subject, either. Nor will you get ProMotion, what Apple calls its 120Hz screen refresh rate for smoother navigation. And forget about shooting anything in ProRAW, as that format is exclusive to Apple's Pro iPhones.
What you will get is better choices for internal storage, starting with 128GB as a base, and going up to 256GB and 512GB.
Charting a Different Upgrade Path
Apple likes to present each iPhone generation as a marked improvement over its predecessor. I would say it's better to look at it from a wider viewpoint: two years or longer. For example, the iPhone 11 came in one size, as there was no mini at that time. It started at a paltry 64GB of storage and came with a screen that isn't as vibrant as the Super Retina XDR the iPhone 13 models have. Of course, that hasn't changed, and the iPhone 11 is still available as a budget option.
Apple also says the image sensor on the iPhone 13 and 13 mini primary camera is 47% larger than the one on the iPhone 11. The wider f/1.7 aperture should also bring in 87% more light. Given the 11 also never had an ultra-wide lens, it's all gravy as far as being able to shoot with that kind of perspective on these phones.
I also have to throw in the iPhone SE (2020) into this because it's limited to one camera that has no chance of producing the same results that an iPhone 13 mini can. Put the two side-by-side, and the 13 mini not only has a larger 5.4-inch display, it's also lighter to wield. Granted, there is a big difference in price: the SE starts at $399, whereas the 13 mini starts at $699. With that kind of discrepancy, you should expect that big performance gap.
Software Features
Without the extra goodies the Pro models have, Apple did at least include one key element to bridge the divide in the form of Photographic Styles. When you first launch the Camera app, you can choose to go through the process of selecting the style you like to go with for your photos. If you don't see it, go to Settings -> Camera -> Photographic Styles to get there.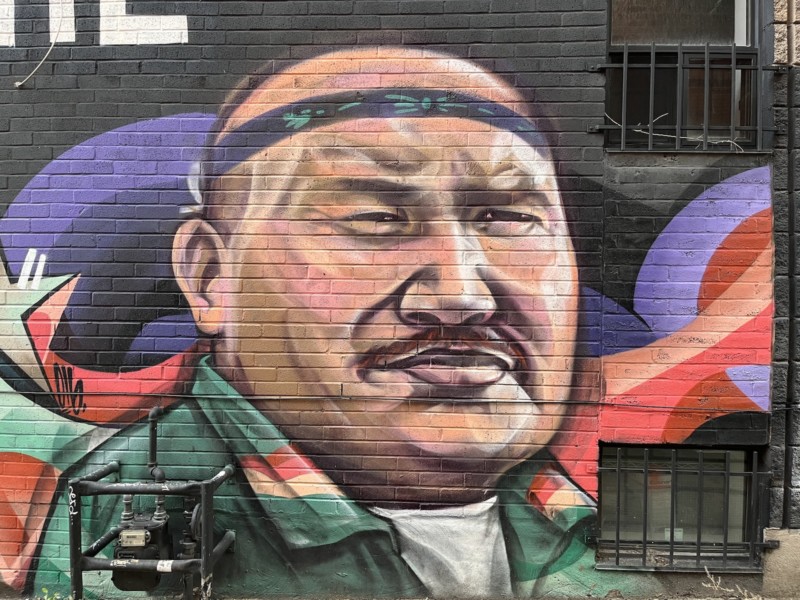 These aren't filters, but rather differences in tonality and temperature that set a baseline. That way, it's your starting point every time you launch the Camera app. You can still freely adjust the tone and warmth for every image before shooting it, or even select a different style for any one particular shot when necessary. The automated part of this is that the style applies itself to the photo by what's in it. Capture a scene with multiple people, and it will make those adjustments for each individual, rather than paint a broad stroke over all of them equally. It can't do that in the same way for objects or animals, so the effect does have its limits.
Apple hyped its new Cinematic mode a lot more, presenting it as a new Hollywood-esque way to shoot mobile video. Outside of that, the rest of the camera interface will look familiar.
Image Quality
Primary camera
Smartphones have pretty sophisticated processes in how they assess and render a scene. Apple says it positioned the A15 Bionic to push its Deep Fusion and Smart HDR 4 algorithms to do it properly every time. In my testing, I found this to not be the case because of one unpredictable variable: lighting.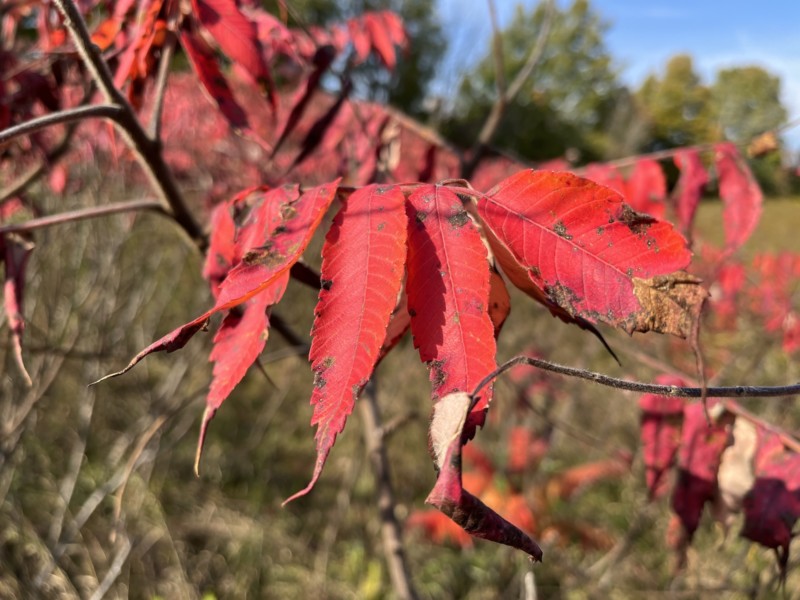 I was impressed with the images the iPhone 13 and 13 mini could produce, and I only bristled at how pervasive luminance turned out to be. This wasn't about which style I was shooting with, it's a fundamental flaw of the camera system itself. And it's not specific to these phones because I saw the same thing happen with the 13 Pro and Pro Max, which I discuss in my review. It's hard for me to say how much the average user would take issue with it, especially since these two models are, in my opinion, more likely to end up in people's hands than the Pro models are.
But when it's obvious, it's hard to miss. A lot of conditions won't present these challenges, unless there's plenty of contrast. Apple's penchant for color and tones, be they skin, fur, fabric, and hard surfaces, apply throughout. The detail is there, as is the relatively soft texture. In many cases, photos will turn out just fine.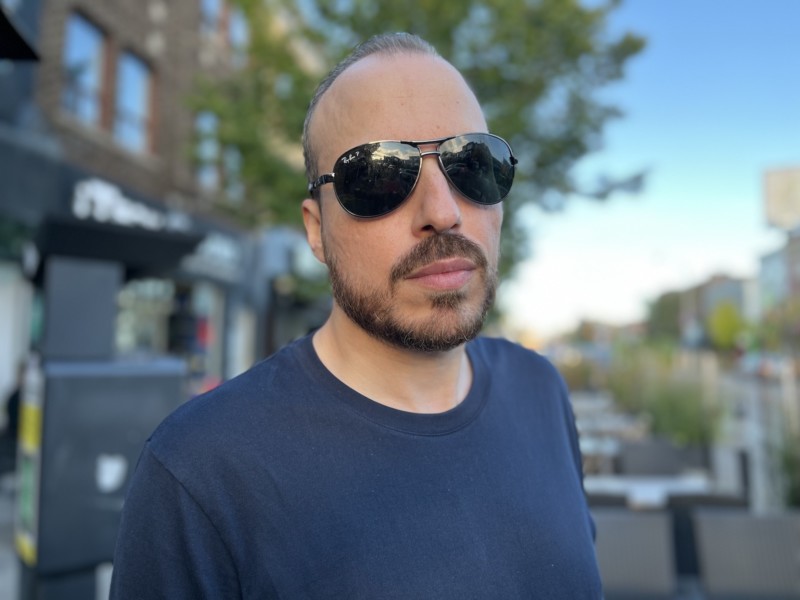 Except, like my experience with the 13 Pro and Pro Max, dynamic range proved to be a hurdle these phones also had to consistently jump over. Light sources could wash out easily if Apple's Deep Fusion placed more emphasis on detailing the shadows. A scene with a very bright light and a dark setting would force Apple's software to pick a side, and invariably, that side is going to be on the darker side.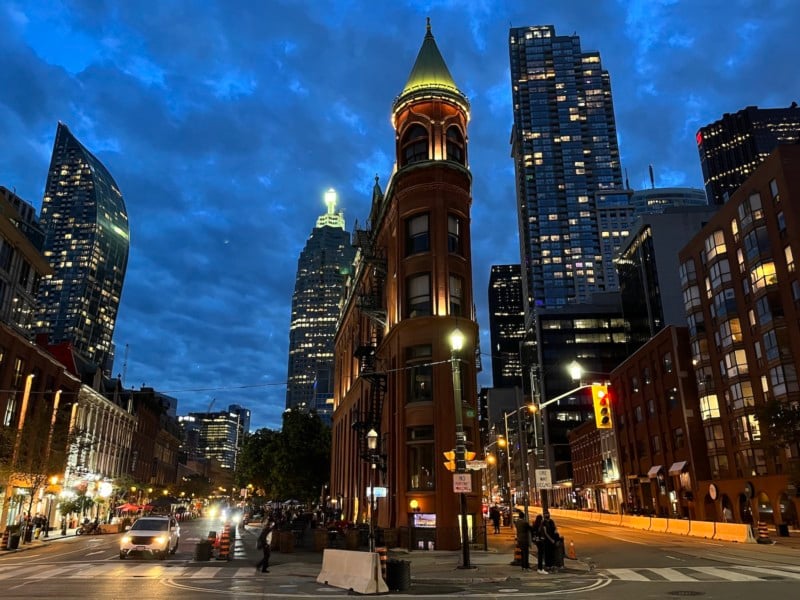 The inability to shoot in RAW doesn't make it any easier. Third-party apps would have to step up with better rendering to address this shortcoming. It's just frustrating to capture excellent shots with one element routinely popping up to affect them visually.
Ultra-wide
If you're coming from any of the more affordable or mid-range iPhones that predated the iPhone 12 and 13 models, you will appreciate having a second lens with a 120-degree field of view. Sometimes, physically stepping back to frame something isn't possible, and that's where the ultra-wide camera is so convenient.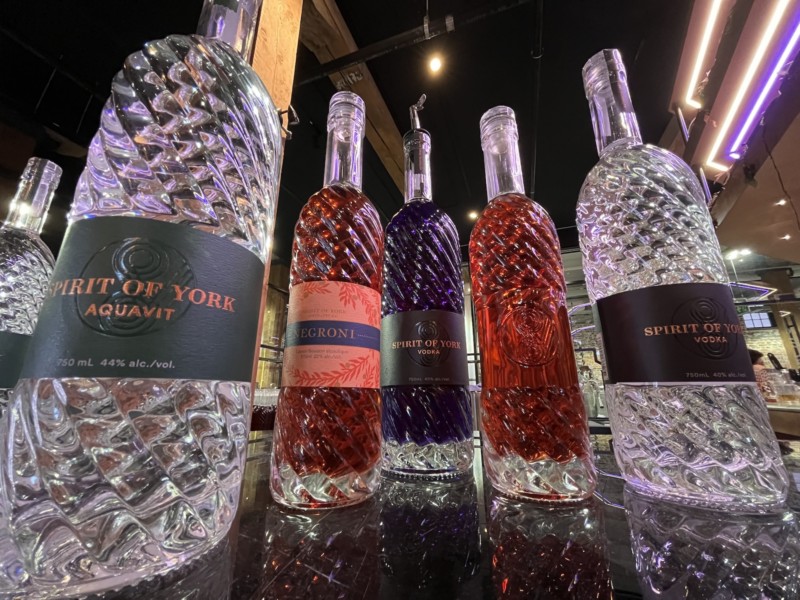 It is hindered by its f/2.4 aperture, so low-light shots will be more challenging, but the results aren't going to be bad. That's what I found in most instances, and ultimately, I'm not sure I noticed a massive difference between these two phones and the 13 Pro and Pro Max ultra-wide cameras. Apple also finally enabled the ultra-wide lens to shoot in Night mode, making it possible to try capturing a scene once night falls.
Coming from an iPhone X, XR, 11, or SE, just having this lens and that flexibility is a significant addition, and worth considering, even if Apple was pretty late to the game in adding both features compared to its competitors.
Night and Low-Light
Since the primary lens and sensor mirror that of the iPhone 12 Pro Max, results are likely going to come out looking similar, too. I never got to use that phone, so I can't say for certain, but what I can say is that the iPhone 13 and 13 mini can deliver good results when the lighting is right. Shoot a scene with reflected light or well-lit building or street and images should come out looking quite nice.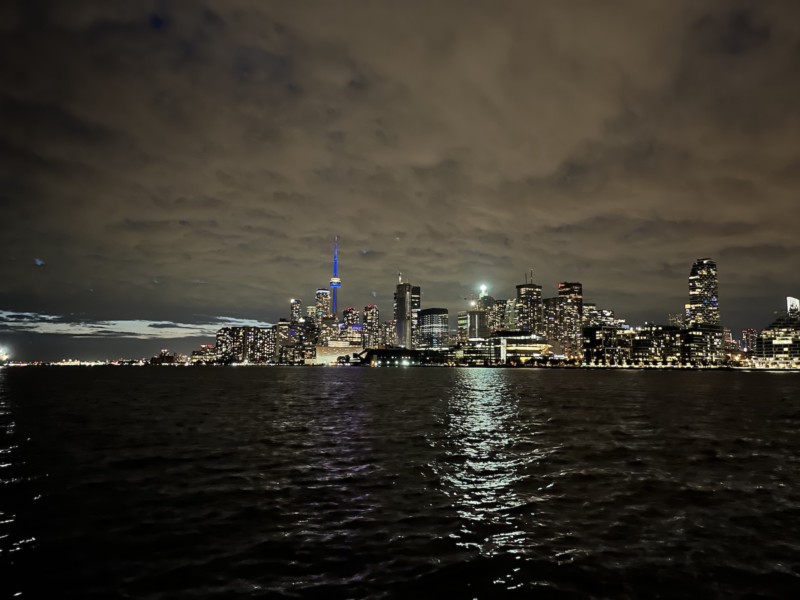 As I have already mentioned, dynamic range and luminance are problematic throughout, though. Much like I experienced with the iPhone 13 Pro models, these two phones also struggle with keeping visible light sources in check. Lamps or bulbs in your shot will wash out, and the more prominent they are in the image, the more they stand out in a negative way. Also, the further away the subject is in a night shot, the worse the cameras render the details in that scene. It's why cityscapes and faraway street scenes may come out with very mixed results.
I keep pointing to older iPhones because that's where the results make the most sense. Try shooting the same night scenes with those past devices, and you will see that progress has indeed been made here. Apple just needs to get a better handle over what its software is doing with each photo. Not being able to shoot in RAW (unless you try a third-party app) doesn't offer an alternative, and the company's style selections have little impact in making night and low-light shots look better.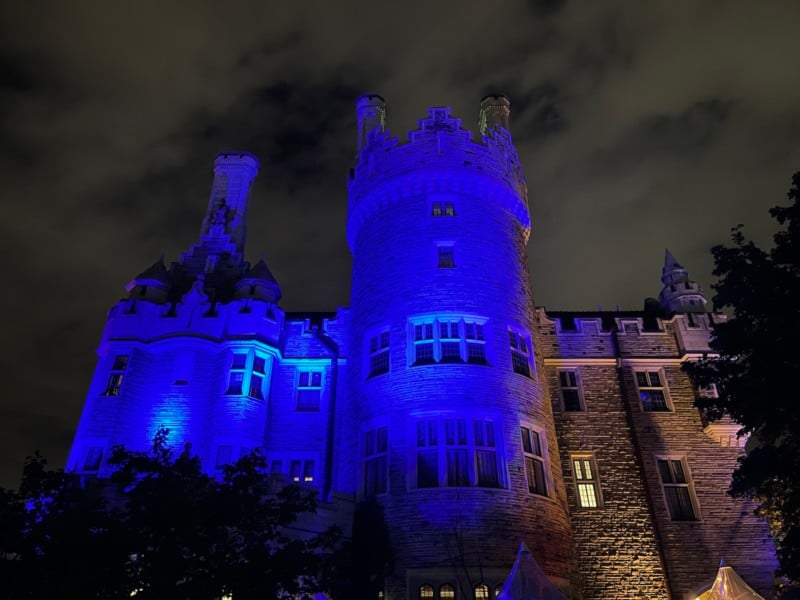 Video Features
The iPhone has been a stellar video recorder, a distinction that's also extended to the less expensive versions over the years. Apple applied both Dolby Vision HDR and Cinematic mode to both the iPhone 13 and 13 mini. The latter is the newer feature, and it's a lot like Portrait mode for video by adding bokeh to a scene that you could control both during and after you've recorded the clip.
It's not especially good in low-light or night scenes, where focusing can feel a bit erratic, but the feature certainly holds promise. The issue is that it's limited to 1080p at 30fps, and only works with the primary lens, so your ability to truly push this feature is a bit limited from the start. Meanwhile, ProRes is exclusive to the Pro iPhones, so you can't take advantage of file compression to shoot a lot of high-quality video, and take up less space on your phone's storage.
Apple's Mid-Range Prowess Continues
I recognize that calling these phones "mid-range" is stretching things a little, but we know which of Apple's phones are the flagships, and these two aren't it. Still, the iPhone 13 and 13 mini are easy to like for how well they can shoot relative to where they stand against others. The litany of third-party apps help fill some functional and performance gaps, which is always nice.
I just wish Apple would be more proactive in dealing with the output issues that I feel are pretty obvious. Competitors are doing better handling night shooting and luminance, though may struggle more with matching how Apple renders people in any average shot. For now, the iPhone 13 might come out on top, but competitors do some things better than Apple currently is. If Apple can get dynamic range right, it would have a camera that really is tough to beat, especially at this level.
Are There Alternatives?
It will be interesting to see what Google does with the Pixel 6, and if its pricing will fall more in line with the iPhone 13 and 13 mini. It's unlikely Google could match what Apple is doing on the video side, but all bets are off when it comes to still images. Google's Night Sight is superb, and works really well on more affordable devices like the Pixel 5a.
Samsung has been taking its mid-range phone cameras more seriously in recent years, and it shows in devices like the Galaxy A52, among others. Chinese brands are also making big inroads and pushing more innovation in mobile photography than we're generally seeing on this side of the pond. OnePlus, Vivo, Xiaomi, Huawei, and Oppo are all constantly trying to one-up each other, leading to some fascinating results for those who end up shooting with them.
Should You Buy It?
Yes, but only if you're upgrading from an older iPhone. If you have the iPhone 12 or 12 mini, you can hold off — unless you have a hankering for Cinematic mode. The bigger difference comes from a wider gap of time, meaning you will feel a much greater imaging impact if you're coming at the iPhone 13 or 13 mini from an iPhone that came to market in prior years. From that perspective, there is a lot to like here.