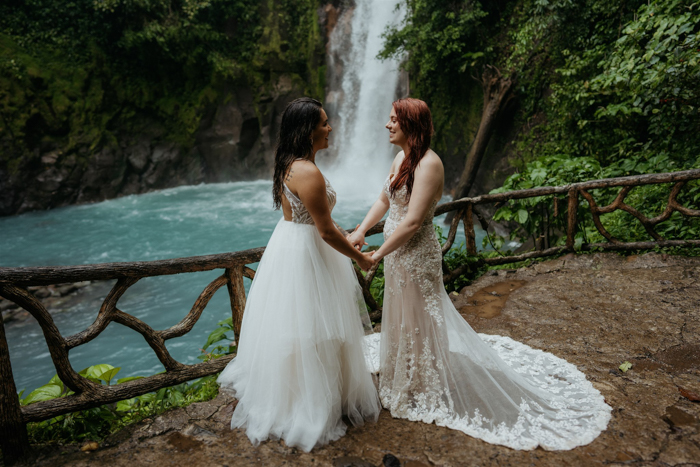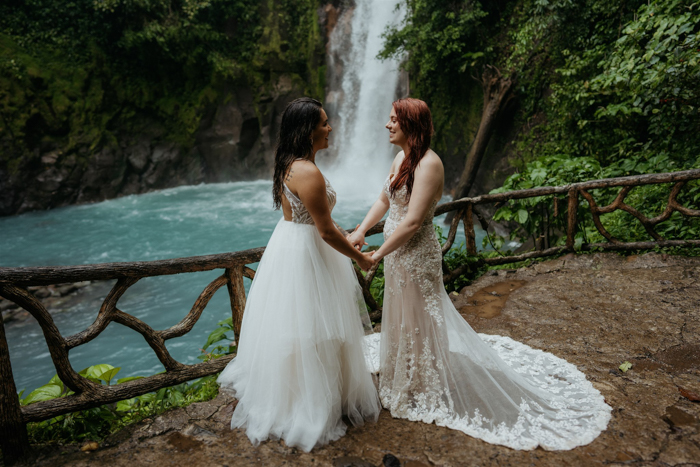 A shared love for travel and adventure led Cass and Anna to have a Costa Rica rainforest wedding. The two have always loved the great outdoors, and Costa Rica has always been on their bucket list. So they figured, what could be a more romantic setting than tying the knot in the middle of a secluded rainforest with nature as their backdrop?
The two set out deep into the lush mountain forest to declare a lifetime of love for each other with the gentle sounds of the waterfall in the background. The pair couldn't have chosen a more beautiful scene for their "I dos." And in an epic twist, the couple jumped into the water for the most fun and sexy portraits.
While we could talk more about how intimate, love-filled, and not to mention, breathtaking their elopement in nature was, we'll let these gorgeous photos do all the talking. Brilliantly captured by Henry Tieu, these captivating images will surely sweep you off your feet.
The Couple:
Cass and Anna
The Wedding:
Costa Rica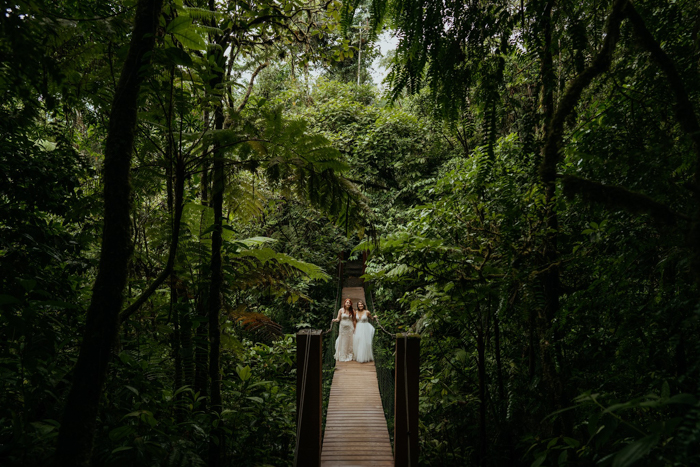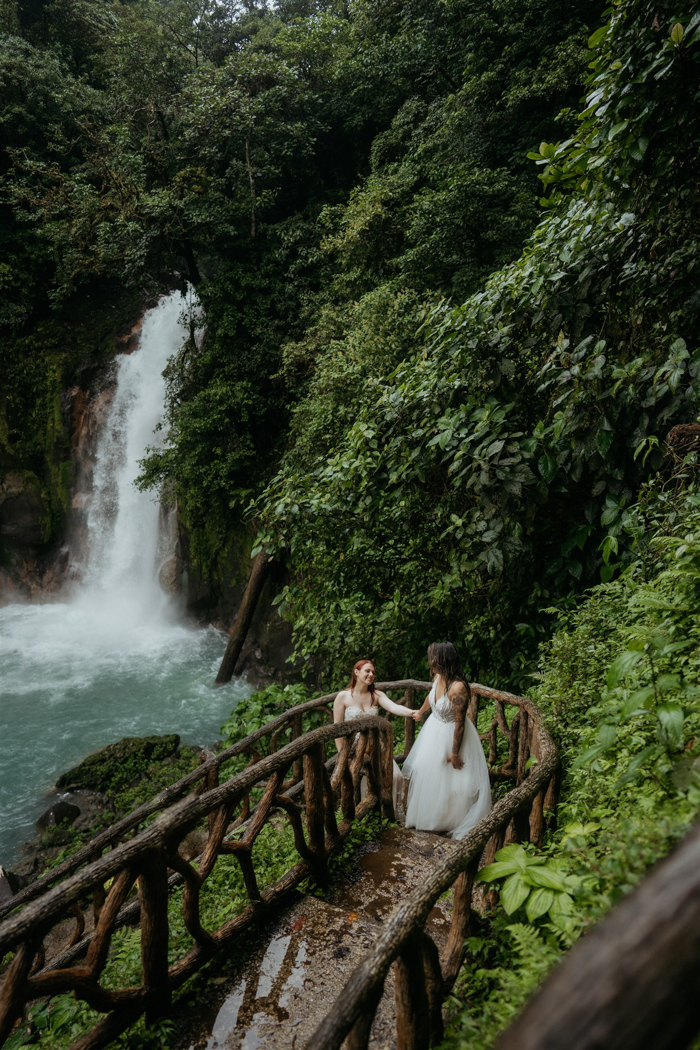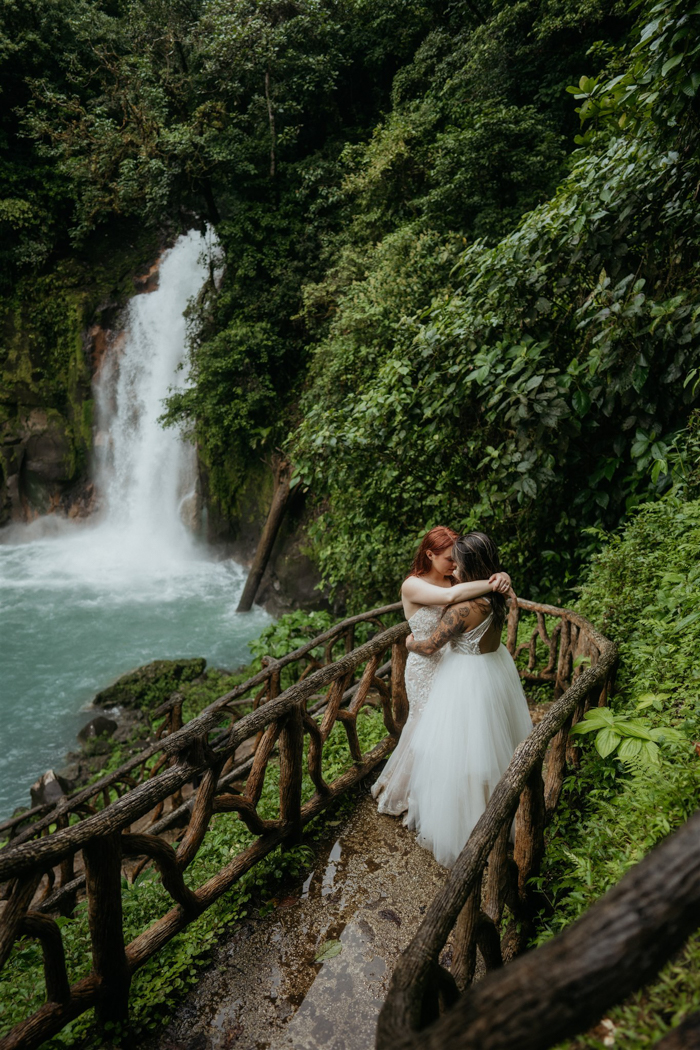 How Their Costa Rica Rainforest Wedding Came To Be
In the beginning, we went back and forth on whether we wanted a traditional wedding or something small and more intimate. We had a long conversation about what we wanted to see and how we wanted to celebrate. We love to travel, and Costa Rica has been on our bucket list for years. We knew we wanted rainforest and waterfall vibes. We knew Costa Rica was the whole package. We also wanted to celebrate with the ones we loved, and picking a hotel that could keep us all close was important. We stayed at the Rio Celeste Hideaway Hotel, which gave us exactly that. It was magical and our own hidden oasis.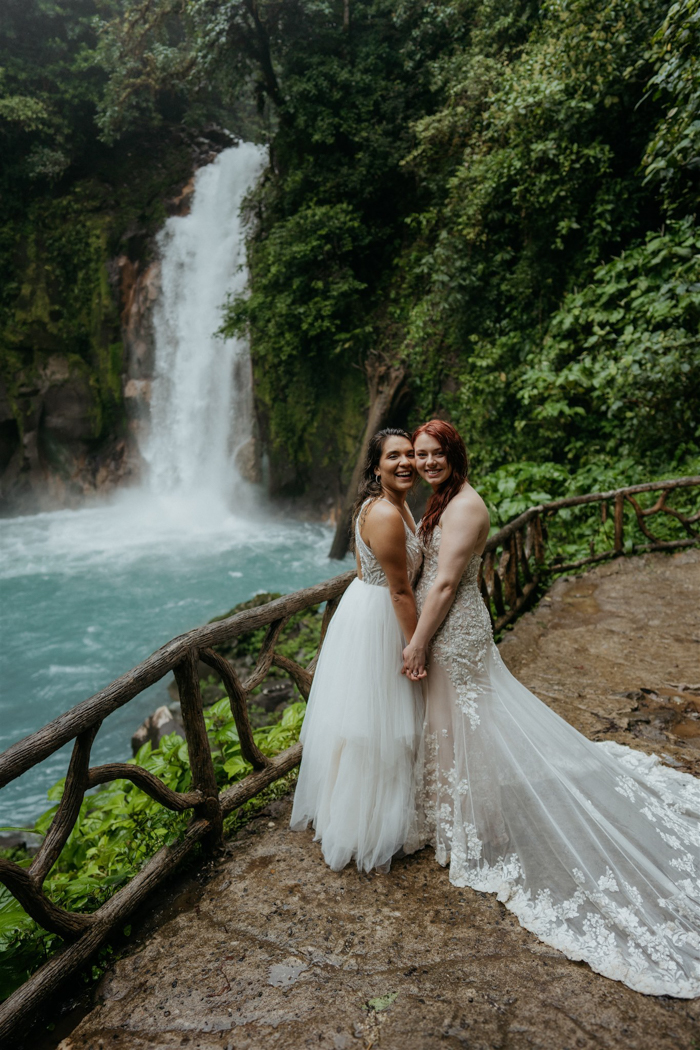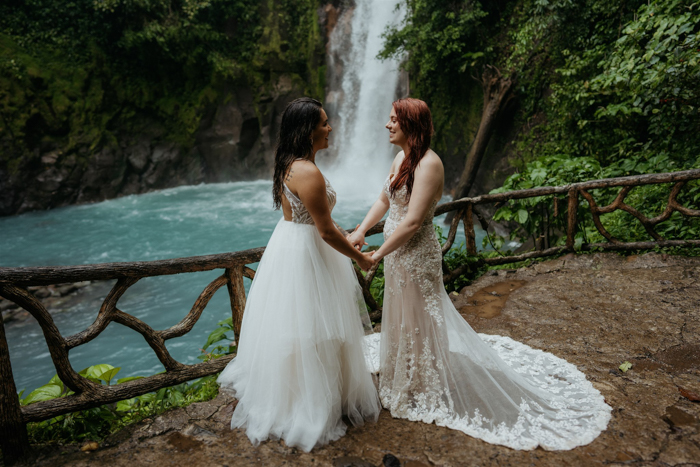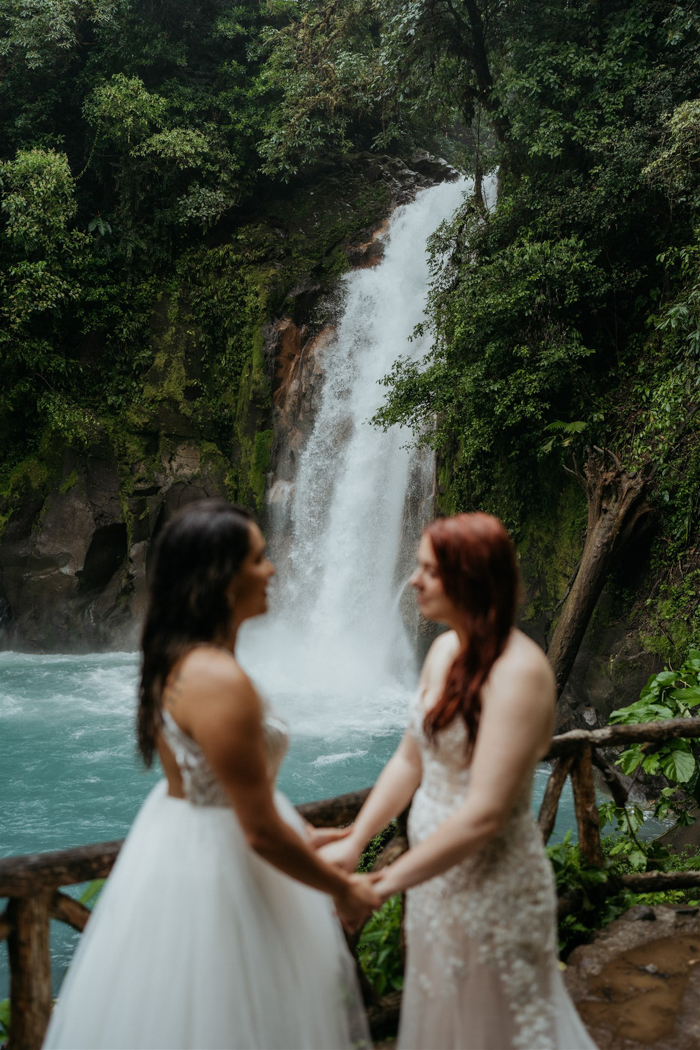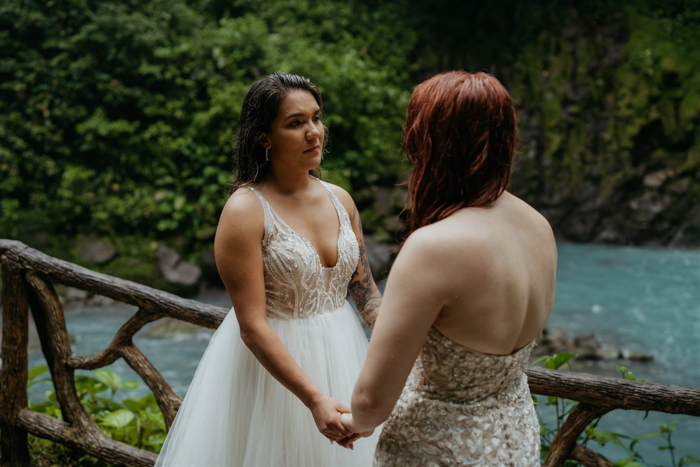 How They Came Up With Their Wedding Budget
We talked about the most important things we wanted in our elopement. The top two were location and photographer. We knew we wanted to spend the majority on those two things to ensure we got what we wanted.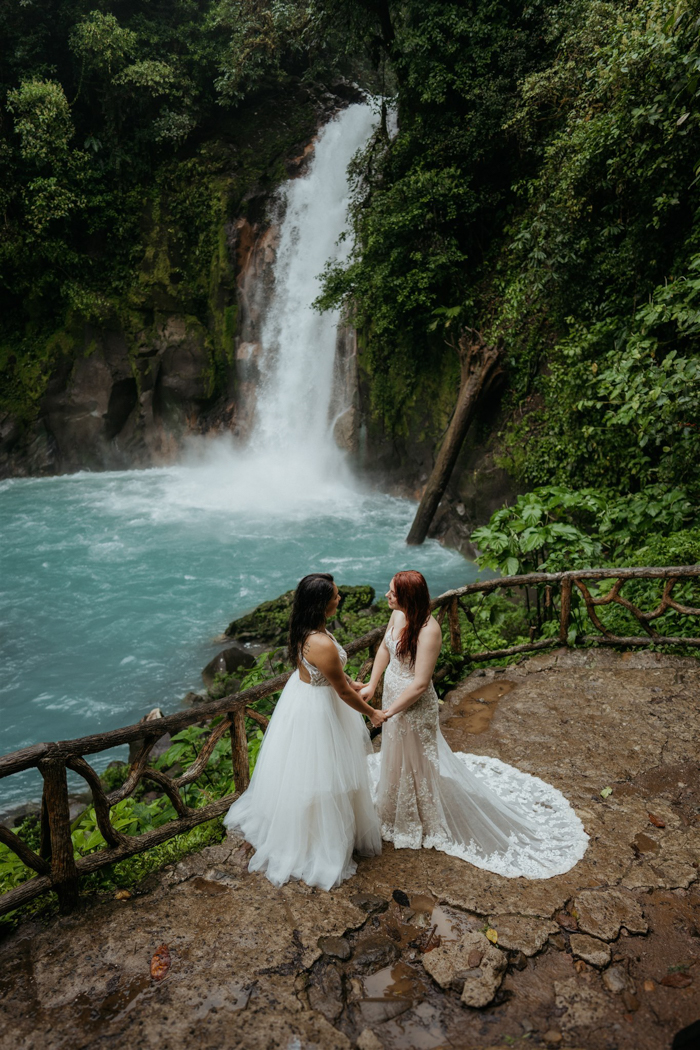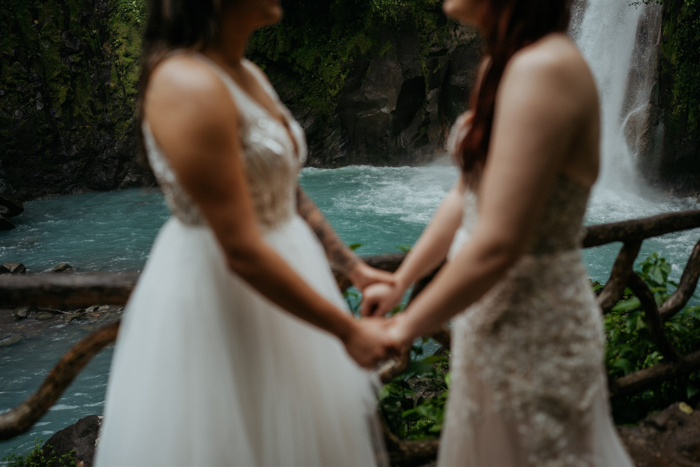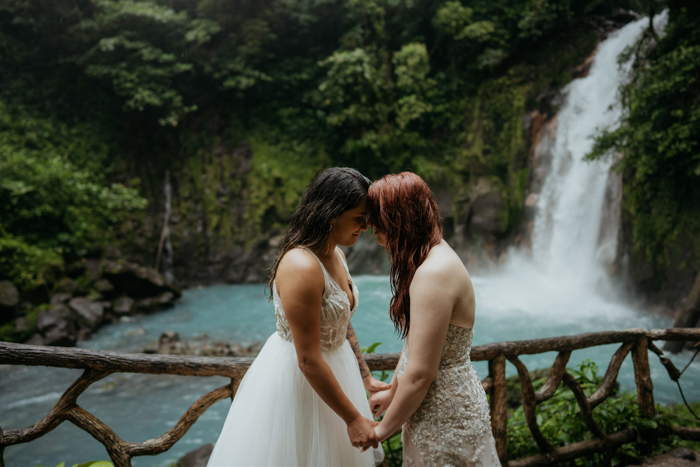 Why They Chose To Get Married In The Rainforest
We chose to get married in Costa Rica because we love to travel. We knew we wanted it to be outside. We did go back and forth on whether we wanted it on the beach or in the forest. But as soon as we saw Rio Celeste, we knew that that was our place. Having both the rainforest and the waterfall made it feel like we were getting married in a fairytale. The day was perfect, and so many things could have gone wrong, but everything went perfectly. We had a rainstorm 20 minutes before the ceremony, but it let up right before, and the sun came out.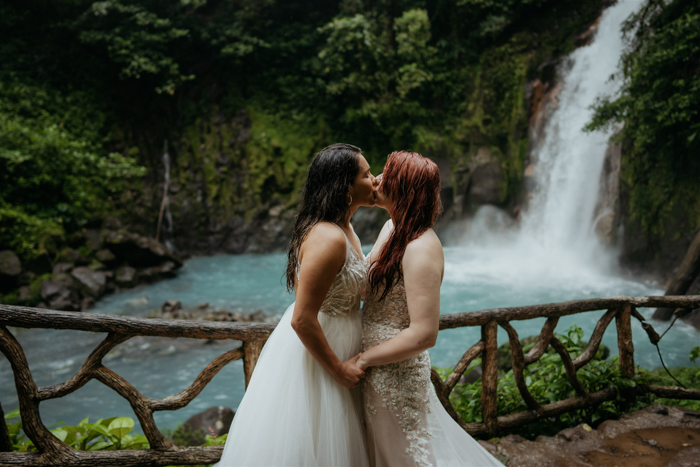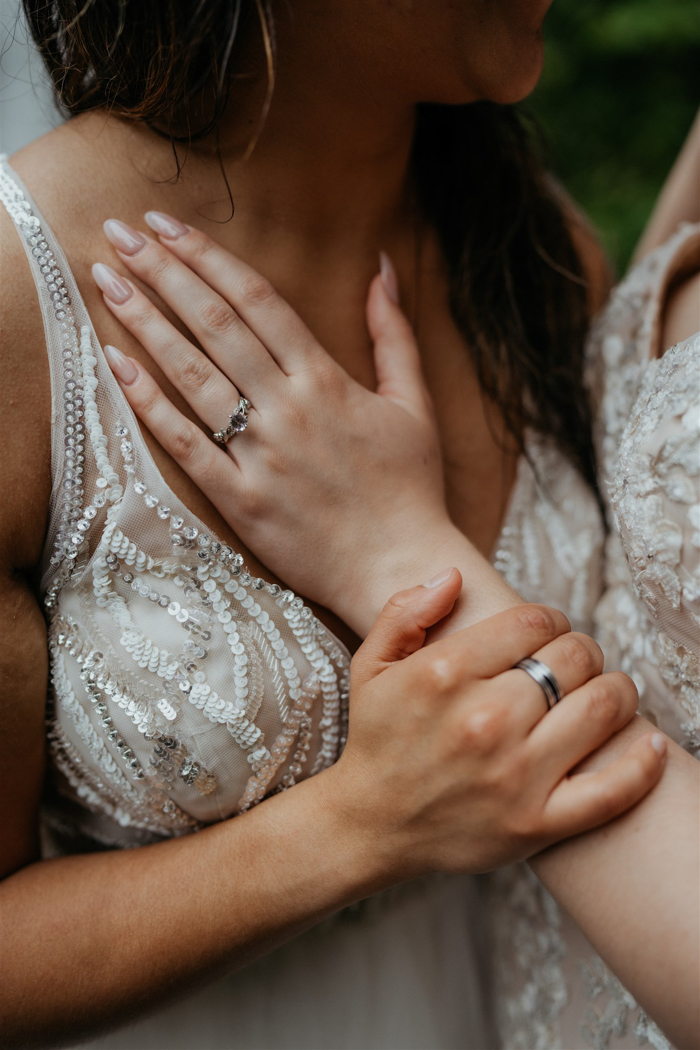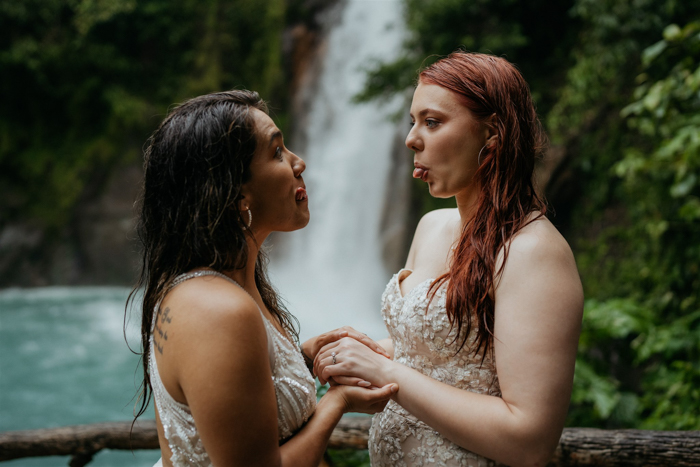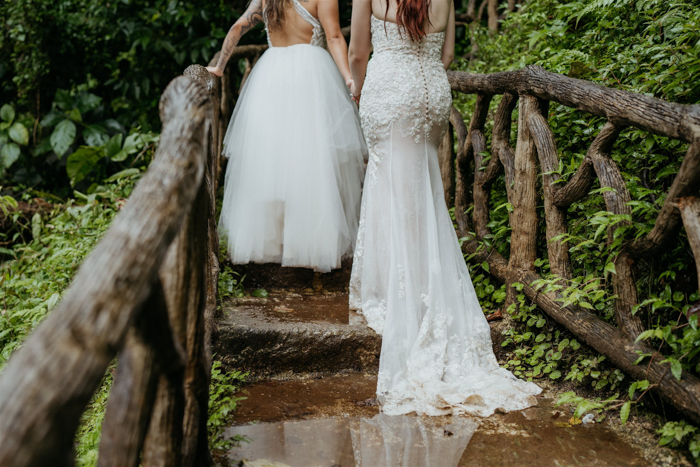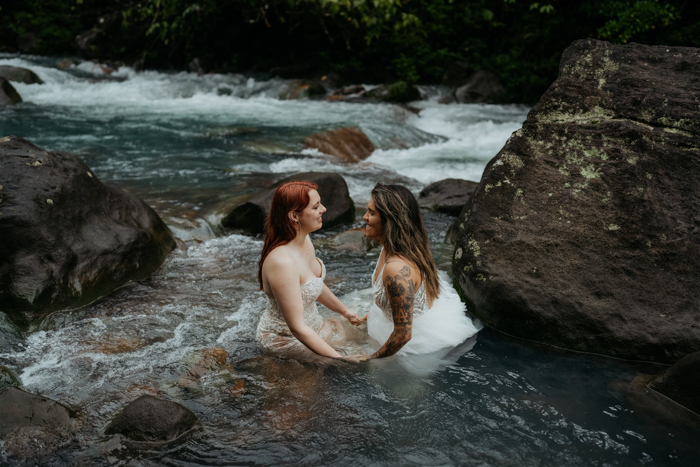 Advice From The Newlyweds
Our advice is to talk about what you both want. This is the time to celebrate your love. Everyone will have opinions on what you should do, but you should be able to do it the way you want. But always stick to what you want. This is your day. Ultimately, for us, it was about having the day surrounded by people who love us. Being able to wake up with our group, get ready together, and go on an adventure to get married— it's a memory all of us will have.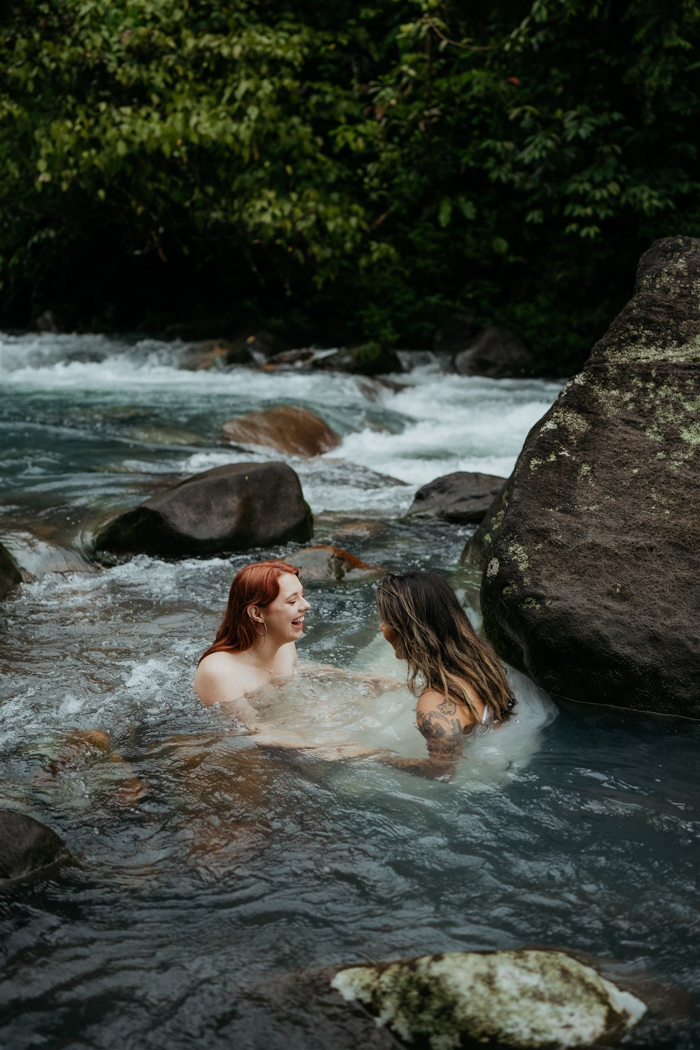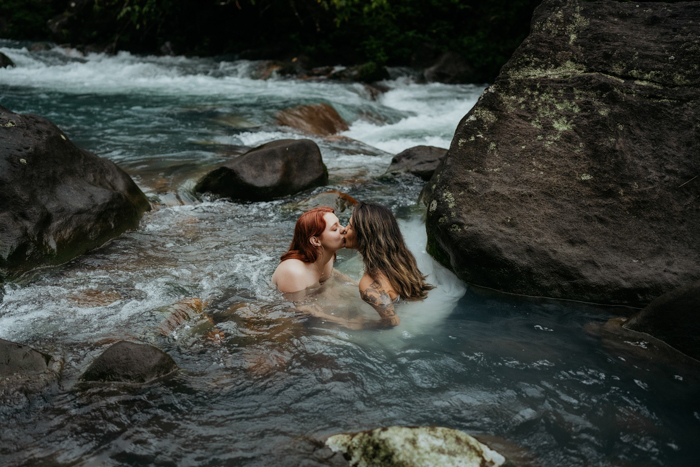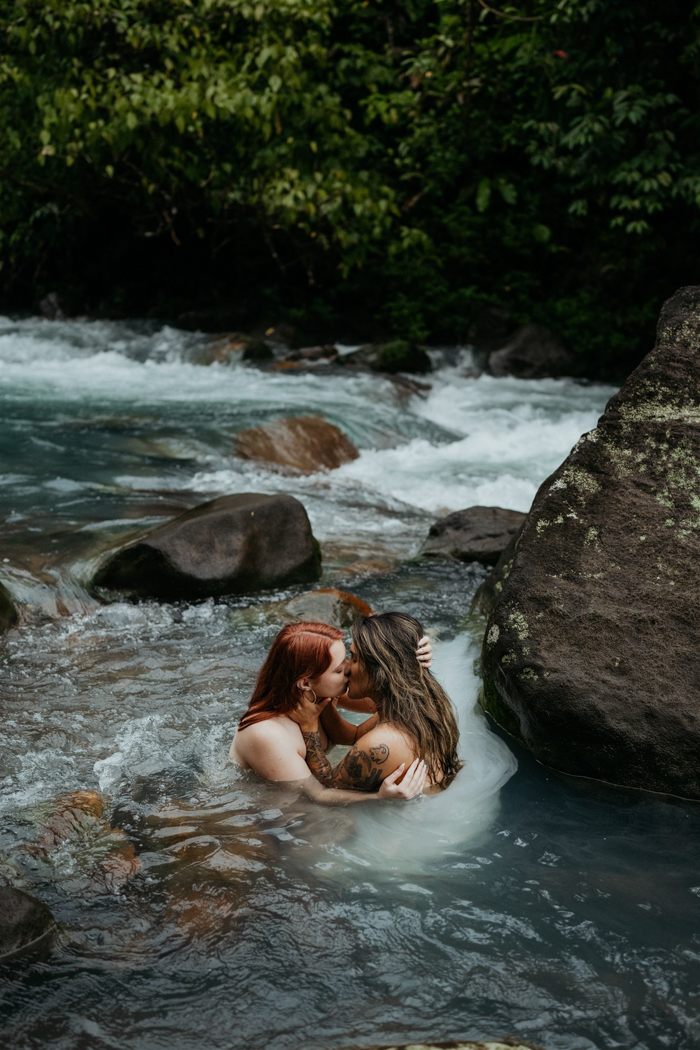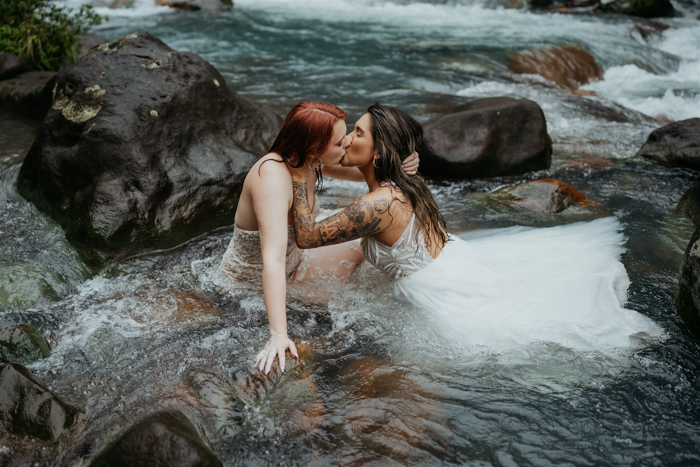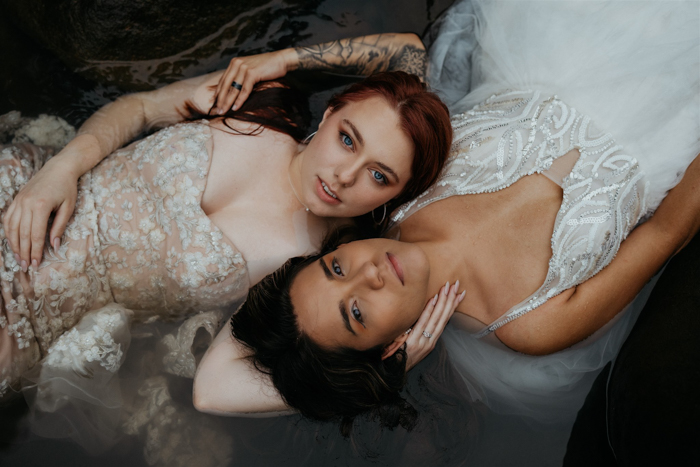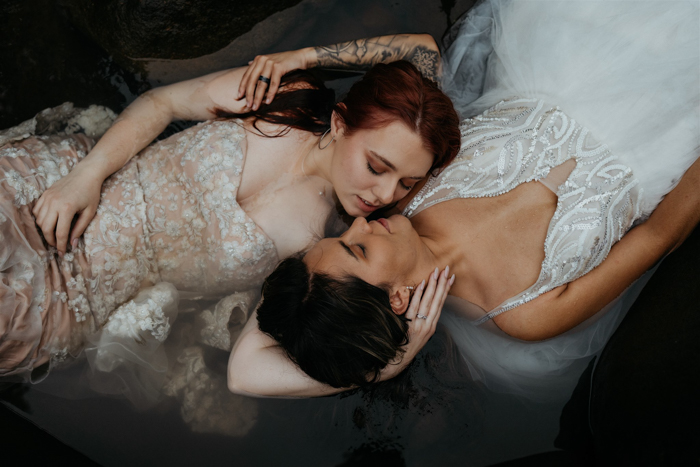 Congratulations to Cass and Anna on their intimate Costa Rica rainforest wedding. And a big thank you to Henry Tieu for capturing the magic, beauty, and love of their unforgettable day. 
With the whole world open for the taking, what could be better than immersing yourself in a getaway adventure and sharing the experience with the one you love? If you and your partner are ready to pick a faraway location for your big day, kickstart the process by checking out our destination wedding planning and budget guides.