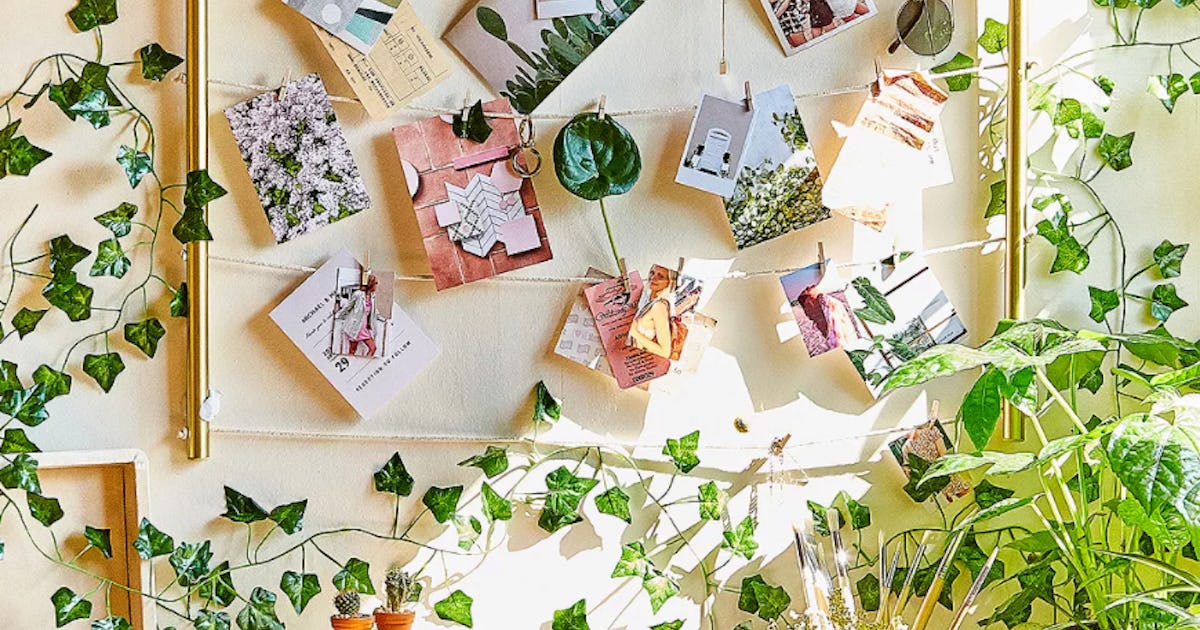 When it comes to interiors, the past few years have been all about minimalism. Taking a minimalist approach has meant revelling in clear-outs and enjoying organised spaces that feel neat and tidy. During the pandemic, perhaps thanks to stay at home order in place across the world, there has also been an influx of 'cottagecore' aesthetics, which nod to traditional English countrysides, sustainability, crafts, and nature. It allowed homeowners to pause and enjoy something calming and natural. But for those who prefer to take a "more is more" approach, there's a new trend that may suit better: cluttercore.
What is cluttercore?
Cluttercore is the new interiors trend that's on the rise on social media; in fact, there are nearly 10,000 posts on Instagram attached the the hashtag. Put simply, cluttercore is as it sounds: this trend embraces "clutter," and is a celebration of "creative chaos," as Jennifer Howard, author of Clutter: An Untidy History, told the BBC. When it comes to stuff, more is more, and if you're worried about making things match or co-ordinate, you needn't; cluttercore embraces clashes and contrasts, and is a trend where really, anything goes.
So why now? For years, interiors experts have been attributing happiness to a neat, minimalist space (just look to the happiest country in the world, Finland, which revels in minimalism), and it goes without saying that this is the total opposite. Howard told the BBC that she believes embracing cluttercore has everything to do with the coronavirus crisis and the continuous string of lockdowns we have faced.
"People are taking this self-swaddling approach, particularly now," she said. "We want to feel safe, we want to feel comfortable, we want to feel protected and taken care of – stuff can act like a literal cocoon."
In short, having the familiar things around us that we love has acted as a safety net for moments of uncertainty and anxiety — and it really doesn't matter how many things you have.
How to get the cluttercore look
Cluttercore is about embracing individual personalities and tastes, no matter how quirky. With this in mind, it makes sense that with cluttercore, anything goes. But there are still ways to do it to ensure your home looks 'together;' after all, this is about organised chaos, not total disorder. You want your space to be tidy, clean, and vibrant, rather than overtly messy or dirty.
This said, there is plenty of inspiration on Instagram to help you visualise how you can embrace cluttercore in your own home. As well as just having more "stuff" on show, you can get the look by filling book shelves with colourful books and other bold decor, introduce more plants, go big with patterns, and clash your colours.
For example, having a bold wallpaper design contrast with your bedding linens or cushions can look great. Lots of mixed, bright wall art mismatched together can also jazz up your walls for a cluttercore vibe. You may also want to bring together old and new; in other words, combine modern decor with the traditional or vintage pieces.
Want to introduce some new pieces into your home that will help you get the look? These maximalist designs will do just that: