Sending out money through apps can be a little anxiety-inducing, so knowing how to cancel a Cash App payment is vital information.
Unfortunately, Cash App payments are "instant and usually can't be canceled," according to the official Cash App site. But that doesn't mean you can't get your money back.
Here's how to cancel a Cash App payment.
How to cancel a Cash App payment
Step 1. Check your Activity tab. Scroll down to see if the payment receipt is displaying a cancel option. No? Continue on.
Step 2. If you can't cancel it yourself, you can request for a refund. The recipient would have to go to Activity > Payment > … > Refund > OK. If you can't communicate that to the recipient, continue on.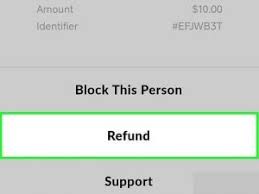 Step 3. Your final app-related option is to request the funds back via the Cash App home screen. This is the quickest method, but sending a request unprompted isn't exactly what I'd call "good communication skills." Make sure you communicate your intentions with the recipient.
Step 4. If you cannot receive your refund through any of those means, you can take it up a step and take this matter to a small-claims court. Look up "small-claims court" in your state and follow the thread until you can file a Small Claims Complaint.
Happy canceling!
Back to Ultrabook Laptops
Load more deals