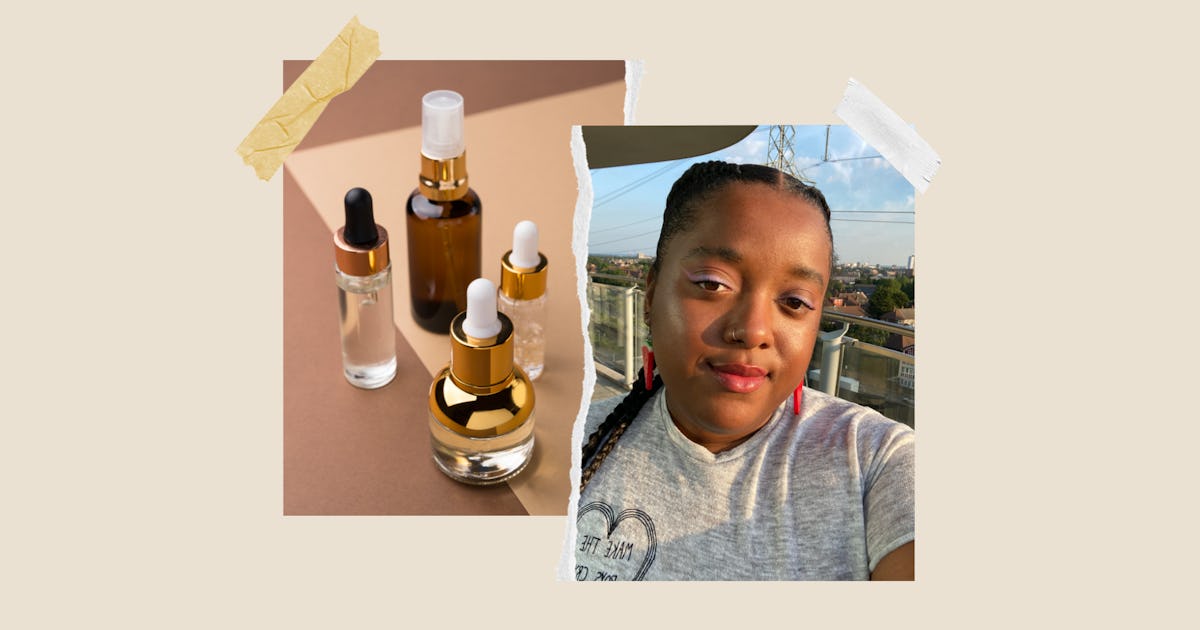 Self-care rituals and beauty routines are something a lot of us take great pride and comfort in. However, for those living with severe depression and anxiety, they can occasionally feel like a cross to bear, with even the simplest personal hygiene task becoming difficult to keep in check. It's a struggle that I deal with regularly but one I've always felt nervous to speak about.
I've lived with depression and anxiety for eight years and, during that time, various parts of my daily routine have taken a backseat, whether that's replying to texts or taking a shower. A period of bad mental health can be triggered by something as small as a slight pain that convinces me I'm having a heart attack or my brain going into overtime when I'm reminded of something that upsets me. Whatever causes them, my depressive or anxious spells almost always come with a side order of no energy, no appetite, and no ability to part ways with my bed.
Over the years, I have tried a number of different approaches to managing my mental health, with antidepressants being the most successful so far. However, as helpful as I find my medication, it can't fix everything. Last year I suffered a traumatising panic attack two weeks into the UK's first lockdown that required an ambulance to be called out. The hours, days, and weeks that followed left me bedridden, dehydrated, and deeply unwell.
As cliché as it may sound, I desperately searched for something to focus all my efforts on during that time, something I could be in control of while everything else felt so unmanageable. At the same time, I could feel my self-care routine – something I cherish – slipping away from me, leaving me feeling even more anxious and depressed.
That's when I decided to devise a new, slimmed down routine for myself; something simple that would keep be feeling clean, calm, and supported but wouldn't require me to push myself further than I could go. I've now been perfecting this routine for over a year. Some days, I don't need to rely on it but, when I do, I find going through these easy but effective motions is key to helping me get through the day.
Here, I share six self-care tips – plus beauty product suggestions – that helped me and hopefully will prove useful to others, too.