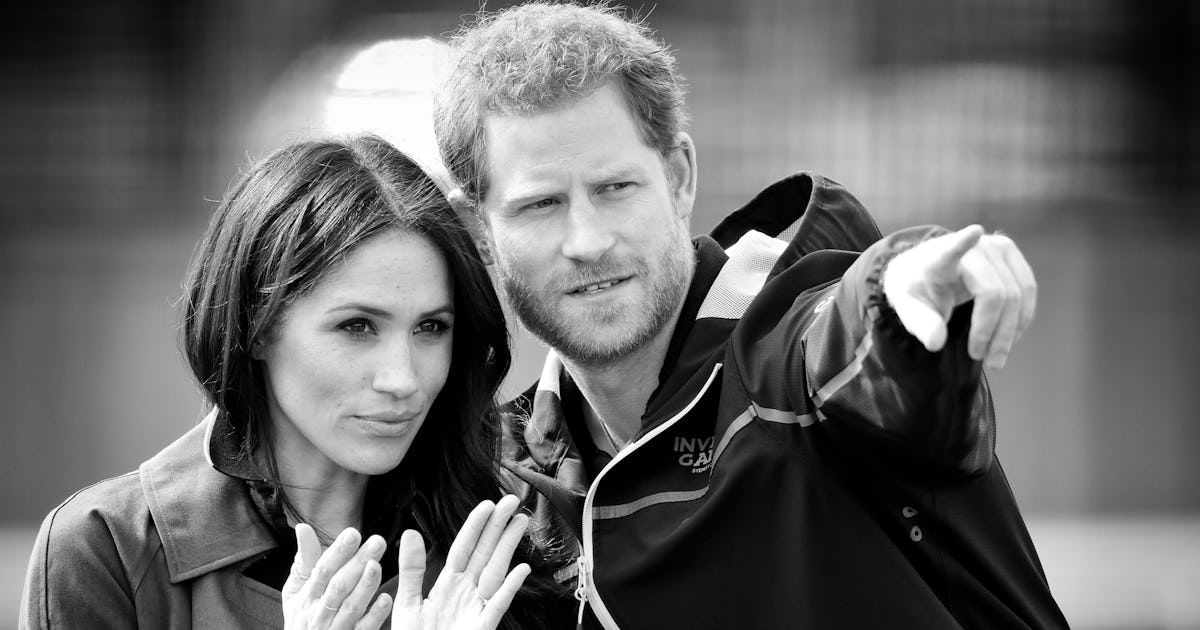 When the Sussexes' announced their intention to step back from royal roles in January 2020, it's fair to say they shocked the world. In the statement, published on their then in-use Instagram account, the couple said: "After many months of reflection and internal discussions, we have chosen to make a transition this year in starting to carve out a progressive new role within the institution." Harry and Meghan went on to outline their intention to "step back as 'senior' members of the Royal Family", and shared their immediate goals, which included becoming "financially independent", and spending more time in North America. The pair added that these next steps would be made "while continuing to fully support Her Majesty The Queen."
If they had continued as working members of the Royal Family, Harry and Meghan would have been expected to carry out official duties on behalf of the Crown. Aside from their patronages, the couple would have been limited in what they could do, when they could do it, and how they did it. As Harry put it, that left them feeling "trapped".
It is a sentiment that Harry's mother, the late Diana, Princess of Wales, shared. In fact, many comparisons have been drawn between Harry and Meghan's current situation and that of Diana, almost three decades ago. Most interestingly, perhaps, the way in which both parties continued to "lead a life of service", as Meghan and Harry put it. (Diana continued with her humanitarian work after her 1992 separation and subsequent divorce from Prince Charles.)
Though most headlines about Meghan and Harry of late have focused on their bombshell Oprah interview – and the revelation that the reason they left the firm was largely due to racism – they have also been busy with other things. Including: launching their own charitable foundation, Archewell; signing deals with Spotify, Netflix, and Apple; starting a new job, in Harry's case, and publishing a New York Times bestselling children's book, in Meghan's. As well as fighting (and winning) immense legal battles in the UK, grieving the death of the Duke of Edinburgh, and welcoming the newest addition to their family: Lilibet 'Lili' Diana Mountbatten-Windsor.
Alongside all of this, the royal rift rumbles on. The unveiling of a statue in honour of the late Princess of Wales – which both Harry and Meghan have been rumoured to be attending – stands as a poignant metaphor for the couple's remoteness from the royal family.
So, what's next for the royal couple? Given their extended parental leave, we may have to wait a while before finding out. But, ahead of what would have been Diana's 60th birthday on July 1, four industry experts reveal what they think might lie in store for Harry and Meghan. In short, expect the couple to continue to honour and evolve Diana's legacy, taking it forward into the 21st Century.
On Setting Legal Precedents & Maintaining Their Privacy
"The Sussexes are ultimately fighting an uphill battle against the media and legal action," media lawyer Jonathan Coad notes. Having represented royal clients in the past – including Sarah Ferguson, Duchess of York – Coad is well versed in defending high-profile cases. As a former partner at Schillings, the law firm responsible for Meghan's recent win against The Mail on Sunday, Coad recalls a similar case involving Princess Diana, in which she successfully sued Mirror Group Newspapers for running pictures taken without her knowledge.
The Sussexes are ultimately fighting an uphill battle against the media and legal action
That case, Coad asserts, was "essential" for Diana because the tabloids "will take as much ground as they think they can, and there comes a point where you have to draw a line, and say no further."
"Meghan [Markle's] landmark victory against Associated Newspapers earlier this year might be the first of many," he adds. "I'd be very surprised if there aren't more lawsuits [in the future]." The Associated Newspapers trial was a similar gauntlet laying exercise for the Sussexes, but it's an approach they'll need to stick to, suggests Coad. "They made a strategic decision to fight their ground, I don't think they've got any choice [but to continue in this way]," he concludes.
On Their Social Media Plans
Gaining 1 million followers in less than six hours, the @SussexRoyal Instagram account broke a world record in 2019. Since then, the couple's social media activity has been minimal, and March 2020 marked their final post, perhaps for good. Princess Diana achieved global adoration without social media, but could the Sussexes use it to their advantage?
Award-winning digital strategist Daniella Lebor has worked with multi-million dollar corporations and household names, most of which she says use social media to "build awareness" – which is not something Meghan and Harry need to do.
"While traditional media may criticise them, there will be a vocal group of people using social media to share positive sentiments," argues Lebor, on the pros that could come from Harry and Meghan embracing social media again. Their fan pages, for example, are thriving: @Duchess_of_Sussex boasts over 300k followers. "It's very feasible that these [fan] social media accounts have grown because of [the Sussexes] absence on social platforms," Labor notes, adding that their impact shouldn't be underestimated. In 2019, a social media campaign started by the self-styled 'Sussex Squad', #GlobalSussexBabyShower raised thousands for charity in celebration of baby Archie.
In place of conventional social media accounts, the couple appear to be using the website of their foundation Archewell to share personal messages, such as a recent tribute to Prince Phillip, and the announcement of the birth of their daughter. This gives them a degree of control not afforded by other online platforms.
On Handling Crises Honestly
As a crisis communications expert accustomed to advising multinational corporations and governments, Antonia Green spends a fair amount of time in damage-control mode. But handling crises isn't just about mitigation, this work can serve as an extension of personal branding, highlighting a commitment to core values even in trying times – something the Sussexes have already started to do, according to Green.
"There has been a clear shift in their crisis and issues management response after they stepped down as working royals," Green notes. Keen to recreate Diana's authenticity, the couple appear committed to handling adversity with honesty, as evidenced by Meghan's decision to acknowledge her miscarriage publicly in a New York Times article earlier this year.
Even their handling of Prince Philip's death was distinctive. "There remained an interesting difference in the tributes paid by the brothers," observes Green. "William's tribute remained more formal, while Harry's was directly about his personal relationship with his grandfather."
So much of Diana's appeal was down to her authenticity, and the Sussexes are "keen to uphold that honesty even when it's uncomfortable," Green says. "They seem to be firm on writing their own story, not having it dictated." While their recent vulnerable responses to tragedy and crisis may not be traditionally "royal", they're certainly indicative of how the couple intend to conduct themselves going forward, concludes Green.
On Using Their Profile For Good
Like Princess Diana, the Duke and Duchess of Sussex are globally recognised. Redirection of this media attention will be key to their success, argues philanthropy PR expert Kelly Lee Reeves. Reeves has worked with the likes of Tony Hawk, and the Make-A-Wish foundation, building charitable brands for over 25 years. Of the Sussexes, she says: "How they use their spotlight to inspire compassion will be imperative if they are to match Diana's work, and philanthropic brand."
Reeves attributes Diana's success to her openness. "She was not above connecting with and being hands on with the poorest of the poor," Reeves says. Despite the controversies that surrounded her, Diana was able to "use the media for good", spotlighting charity instead of personal struggle. The Sussexes, Reeves advises, should do the same.
The couple have previously diverted media attention to causes they care about. For example, in the aftermath of their Oprah interview, The Sussexes took advantage of increased scrutiny to spotlight media charity PressPad, making a donation through their non-profit Archewell. And most recently, Harry and Meghan have used the media frenzy surrounding the birth of their daughter to draw attention to issues they value, asking for donations to organisations that support young women, like Girls Inc.
Diana's charitable endeavours made an impact because she "let her work speak for itself", says Reeves. She suggests that The Sussexes will need to continue to push their charity work to the forefront if they wish to emulate Diana's success.