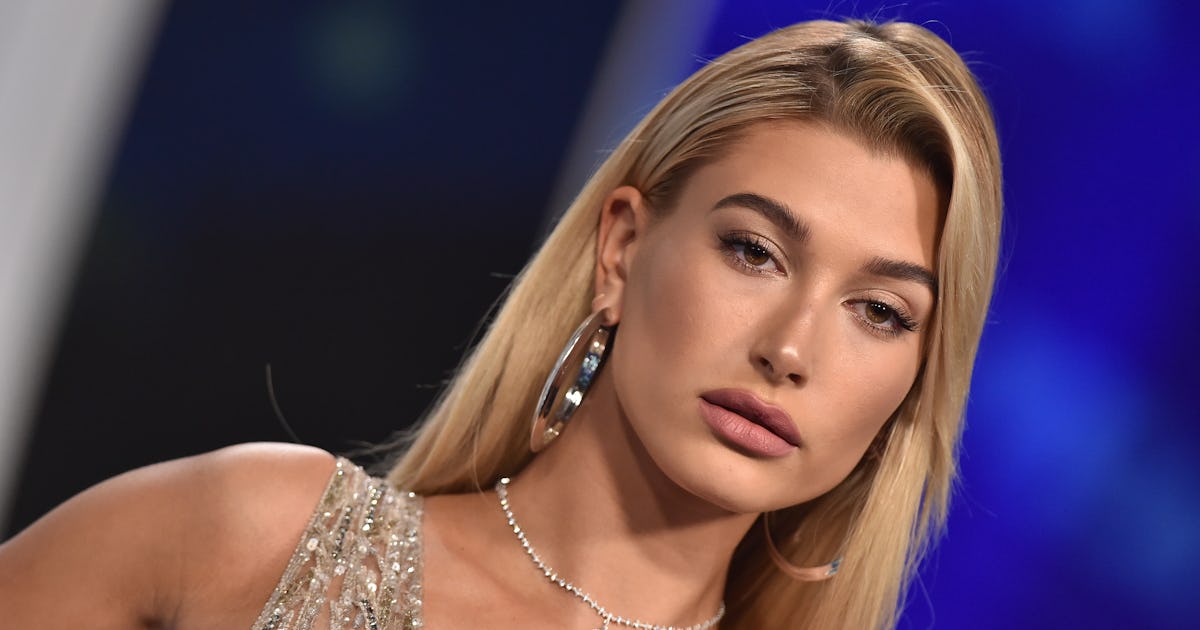 From babydoll tees to biker shorts, '90s-inspired fashion is not just having a moment — it is the moment. And few can pull off those iconic styles as expertly as Hailey Bieber.
"My favorite fashion era is the '90s," Bieber tells Bustle. "I'm a '90s baby. I love the supermodels of the '90s, the actors and actresses of the '90s — I even look at my parents in the '90s."
Indeed Bieber's mom and dad, Kennya and Stephen Baldwin, have deeply influenced her personal style, which can gravitate from a high fashion LaQuan Smith moment in Paris to a flannel and cargo pants look while running errands in LA.
"Their style, their vibe, they look major," the 24-year-old model says. "Nineties style is still as big today as it was back then."
That era also inspires her everyday denim style. One of the faces for the latest Levi's 501 Originals campaign, Bieber says some of her go-to Levi's pieces are oversize, a staple of the era.
"Baggy 501s, oversized trucker jackets," she says. "It all comes from '90s inspiration."
Ahead, Bieber chats with Bustle about what it means to be an original, lessons from the pandemic, and the surprising quarantine hobby she's loving now.
How did the pandemic affect your personal style?
It definitely opened me up to trying things I never thought I would try. I'm excited to get out. I love summer and the beach. My summer vibe is Levi's 501 cutoffs, bikinis, and sneakers.
What's the most important lesson you learned over the last year?
I've learned how to distance myself from social media. It can be really heavy and negatively affect you. Social media fatigue is real and should be taken seriously. I've talked to a lot of people about this. I recently spoke with Dr. Jessica Clemons on my YouTube channel. She's an amazing psychiatrist who has a lot of great tips on how to distance yourself from social media when you start to feel like you're negatively comparing yourself to others.
Did you do or try anything new that would surprise people to find out?
I've been cooking a lot and trying out new recipes. I love spending time in the kitchen. I've also tried a lot of new things with my style and it's been really fun. And Pinterest is so good for [inspiration] all around. You should try it.
Since you're part of Levi's 501 Originals campaign that's all about shining a spotlight on a new generation of Originals, what does being an original look like to you?
Being an original means being comfortable in your own skin. Never change your originality for the sake of others or to fit into someone else's perception of who they think you should be. Embrace who you are, because there's only one of you.
Levi's is such an authentic brand. This campaign and the cast — everyone is authentic to who they are. It shines through in this campaign and I feel like that's what being original is all about.