Every Sunday, we bring together a collection of easy-reading articles from analytical to how-to to photo features in no particular order that did not make our regular daily coverage. Enjoy!
---
Photographer Covers the Brutal Cost of Leather Production in India – Feature Shoot
Sean Gallagher, an independent photographer and documentary filmmaker originally from the UK, visited Kanpur, India, in 2013. Kanpur is referred to as the "Leather City of the World."
The tanning process involves chemicals (chromium) and organic compounds that can have a detrimental effect on the environment when improperly treated effluents are released. These pollutants enter the surrounding lands and end up in the Ganges River.
"In 2014, Gallagher shared these stories through a photo series and short film, both titled The Toxic Price of Leather," reports Feature Shoot. "In the intervening years, small steps have been taken to address the problem; this March, 94 tanneries in Jajmau [area of Kanpur] were ordered to close after discharging contaminated water into local sewer lines, polluting the Ganges."
Editor's Note: This story is based on photos that were taken in 2013. Since then, the government has taken steps to reduce environmental pollution, but we are not able to comment on them or the current situation.
5-minute Sunday Interview
Phil Mistry: What was the most challenging part of your photography there?
Sean Gallagher: The environmental damage is severe, and the levels of pollution were the worst I have ever seen in my many years covering these types of stories. Working in those types of conditions is challenging and can be difficult. I had to take as much caution as possible from being exposed to too much pollution by often wearing an industrial quality mask and limiting time spent in the most severely polluted areas.
PM: Which camera and lenses did you use in Kanpur?
SG: I used a Canon 5D Mark III for this assignment with a mix of prime lenses (35mm f/1.4L II USM and 50mm f/1.2 L USM), plus a zoom, 70-200mm f/4 L.
PM: What attracts you to pursue environmental stories like this?
SG: The world has begun to wake up to the reality and severity of both the climate crisis and other global environmental issues, such as those surrounding pollution and biodiversity loss. I decided very early in my career that I wanted to dedicate my work to covering these issues and use the power of photography and film to communicate stories about these issues, to help people understand them better and hopefully help consider how we can better address and solve these crises.
PM: Did you ever go back to Kanpur?
SG: No, I haven't had the chance to return to Kanpur [since I took the photos in 2013].
PM: Any other comments that you would like to add?
SG: This story was part of a 1-month journey across India in 2013, which also included stories about urbanization issues in Kolkata, e-waste recycling and pollution, and pesticide overuse impacts in Punjab. The Pulitzer Center supported the project.
Check out these other environmental posts by Sean Gallagher
Toxic Waters: Photographing the Severe Pollution in Jakarta, Indonesia
What It Was Like Photographing China's Extreme Sandstorm
---
Edward Grazda: A Diary of Afghanistan Before the United States Came to Call — Blind
For more than 20 years, from the start of the Soviet-Afghan War through the rise of the Taliban and their control of the country, Edward Grazda photographed Afghanistan. The photographs he made show Afghanistan going through significant changes and mirror what is happening today.
"In 1982, I made a trip with the Mujahideen into Afghanistan, great people, who wanted to be photographed to show their fight against the Russians," Grazda, who graduated from the Rhode Island School of Design in 1969, tells Blind. "The Afghans loved photos.
"The Afghan people are wonderful, and in 2001 everyone loved the Americans. But after that, it went downhill. Like Vietnam, it was a big mistake. From 2002 the U.S. involvement was a mistake. It only served military contractors and suppliers. It had nothing to do with stopping "terrorists."
Grazda's work on Afghanistan has been published in two books, Afghanistan 1980-1989, and  Afghanistan Diary 1992-2000.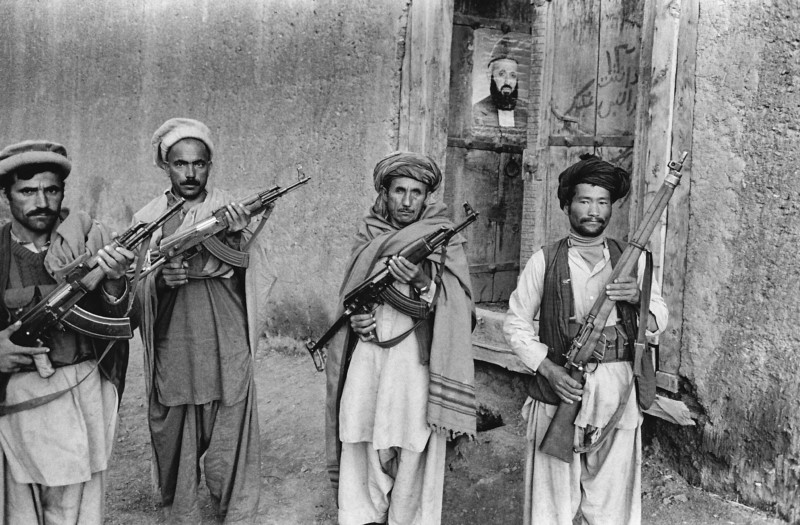 This September, PowerHouse Books will be publishing Asia Calling: A Photographer's Notebook 1980-1997. This book will recap Edward Grazda's work from around Asia during a time of great change on the continent. It includes work from Hong Kong, Thailand, Burma, Vietnam, Laos, India, China, Pakistan and Afghanistan.
---
The World Kodak Made – The Atlantic
Kodak is the story of the rise and fall of an American tech giant. Kodak changed the way Americans saw themselves and the country. But it struggled to reinvent itself for the digital age.
"Kodak was the eyes of the world for over 100 years," Steve Sasson, the inventor of the first digital camera, told the author in the article above.
But sadly, those 100 years have almost come to an end, and Kodak is struggling and planning to pivot to pharmaceuticals to keep moving forward.
---
The 400 Years Project Looks at Native American Identity Through the Native Lens — NPR
The Mayflower arrived from England 400 years ago in 1620 and docked in Cape Cod, Massachusetts, with 132 people aboard.
These English families known today as the Pilgrims from England to the New World allegedly broke bread with the Wampanoag Tribe as an act of friendship. This story has been taught to children in schools for generations.
"The Mayflower and its aftermath has become the first and most culturally iconic story told to many young Americans about the country's founding and initial relationships with Native people," says photographer Sarah Stacke to NPR. "But the stories they're told of a golden age of friendship, new beginnings, and untouched wilderness is a myth."
Stacke is one of the founders of The 400 Years Project, a collection of photos and essays of Native American life that wants to address colonization while focusing on the Native voice.
---
NASA Photographer's Career Documented the War and NASA Research – NASA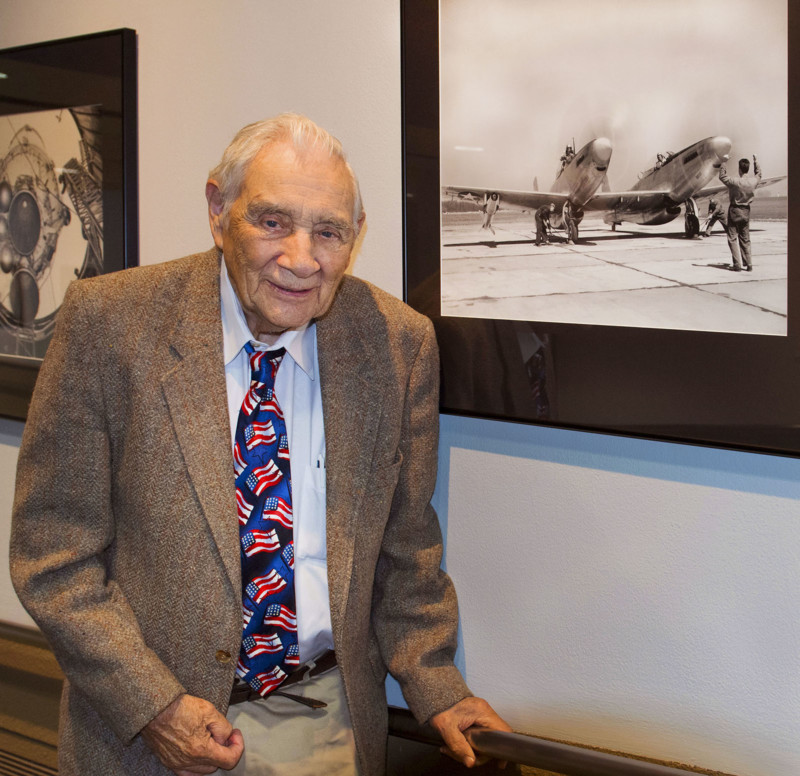 William Wynne, noted photographer and photojournalist, passed away on April 19, 2021, at 99. His professional career included two stretches at the NASA Glenn Research Center and 30 years at the Cleveland Plain Dealer.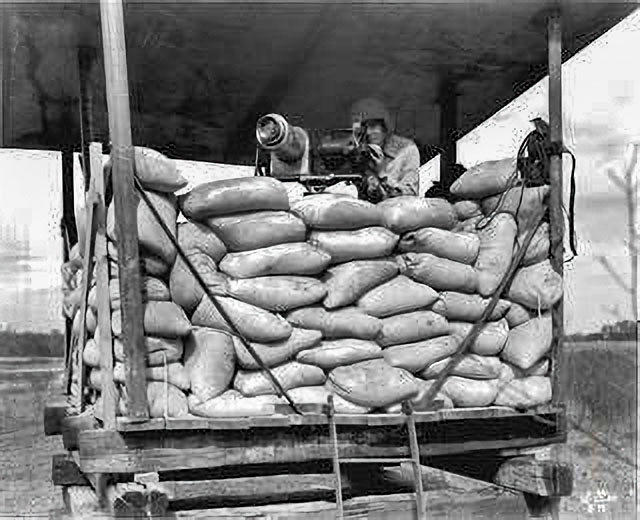 ---
These Wild Gadgets Helped Make These Photographs Great – National Geographic
"No photographers were harmed in the making of this picture," writes Whitney Johnson, Director of Visual and Immersive Experiences at National Geographic.
That's partly because of Tom O'Brien, a resident technical wizard who designs remote camera traps photographers can control to get near dangerous, or even skittish, animals and other projects.
---
These Photographers are Scrambling to Capture New York's Disappearing Mom-and-Pop Shops — Mic
Mom-and-pop shops — family-owned and valued as touchstones of the community — were indeed among casualties of the COVID-19 pandemic. These restaurants, in particular, represent the American Dream in so many ways and watching them shutter was indeed a complicated type of loss for all of us.
Mom-and-pop shops, especially restaurants, suffered the most during the COVID-19 pandemic. After the temporary closure, many of them just could not open their doors again.
"A lot of [these shops] act like little community centers, and the people who really care about whatever they are selling or doing — whether it is a service or a product — take pride in them," Karla Murray tells Mic. "They're places where you hang out and gather, and we missed them during the pandemic because we were all inside. And it was devastating to store owners.
"The mom-and-pop stores we document are really the backbone of the community. The very reason why we moved into the East Village [in the 1990s] was the quirky little stores, galleries, fun places, the diversity. And that reason seemed to have disappeared, and that's why we started documenting them."
Karla Murray is a professional photographer who, alongside her husband James, has been documenting New York's constantly changing storefronts since the 1990s. 69,000 followers enjoy their popular Instagram account with over 2,000 photos of stores.
---
Guide to Lens Calibration for DSLRs – ShotKit
If you shoot with a DSLR and need your images to be tack sharp, knowing how to calibrate your lenses will be a critical skill. It's nothing short of disappointing to spend a bunch of money on a fine, reputedly sharp lens, only to get less than sharp images coming out of it.
Notable: Where DSLRs use a focusing sensor separate from the sensor chip, mirrorless cameras calculate their focus directly off the imaging sensor chip and therefore will not need lens calibration. An exception may be the Nikon Z7 which uses the Phase Detect AF Pixels focus system, which is the same autofocus system found in the Nikon's DSLRs.
---
The Photographer Who Captured the Birth of Hip-Hop – The New Yorker
Joe Conzo, Jr., grew up in a proud, politically engaged family of Puerto Rican New Yorkers. His activist grandmother, known as the "Hell Lady of the Bronx," organized protests in 1981 against the production of "Fort Apache, the Bronx," a cop movie starring Paul Newman that many residents feared would portray their neighborhood in a poor light. Conzo, who was in his teens, then got valuable experience photographing the protests.
"Conzo first began taking pictures as a pretense," writes Hua Hsu in The New Yorker. "It was his way of communicating with people, moving between different South Bronx cliques, from local basketball stars to the pretty girls he may have been too intimidated to approach otherwise. With the camera around his neck, he became known as Joey Snapz."
Conzo's photos from the time were published under Born in the Bronx by Rizzoli in 2007 and provide inside views of hip-hop.
---
Simone Biles Glamour Photographer: 'Patriotism has Many Different Looks' – USA Today
Glamour magazine assigned photographer Kennedi Carter to shoot gymnast Simone Biles. The concept was to dress her in an American flag to show her patriotism for the coming Tokyo Olympics. Carter instead had Biles wear red, white, and blue that was subtle but yet powerful.
"I wanted to do something that would reference the aesthetic of America," Carter told USA TODAY Sports, "but not have her literally dressed in an American flag."
---
50 Rarely Seen Historical Photos That Might Change Your Perspective on Things (Part-I) – Bored Panda
Travel back in time to witness:
A policeman in San Francisco scolds a man for not wearing a mask during the 1918 influenza pandemic.
In a 1993 episode of 'Mister Rogers' Neighborhood,' Rogers invited Officer Clemmons to soak his feet in a wading pool, referencing a 1969 episode with a similar scene, which aired amid civil unrest over racially segregated pools.
Princess Diana shakes hands with an AIDS patient without gloves, 1991.
Anne Frank's father Otto, revisiting the attic where they hid from the Nazis. He was the only surviving family member, 1960.
Charles Thompson greets his new classmates at Public School No. 27 in September 1954, less than four months after the Supreme Court ruled that racial segregation was unconstitutional.
Nintendo's first headquarters in Kyoto, Japan, 1889.
And 44 more very interesting photos.
---
Atlanta Photographer Documents the Life-changing Rosenwald Schools – Atlanta Journal-Constitution
Atlanta photographer Andrew Feiler has documented the almost 5,000 Rosenwald schools in the South. These schools were built through a unique partnership between white mail-order magnate Julius Rosenwald and Black educator and leader Booker T. Washington.
Five hundred of the buildings still survive. At first, Feiler planned a simple photo essay, but as he talked to graduates, the project's scope grew, and he added history behind his images. Finally, he decided, he tells The Atlanta Journal-Constitution, "I can't NOT tell this story."
In 2014 Feiler set out to research and photograph the Rosenwald schools that still stand. Feiler's photos and text ended up as "A Better Life For Their Children: Julius Rosenwald, Booker T. Washington, and the 4,978 Schools That Changed America," published this spring by the University of Georgia Press.
Congressman John Lewis, Medgar Evers, and Maya Angelou were all educated at a Rosenwald initiative school, and Lewis wrote the foreword to this book.
---
Marilyn Monroe – Unseen Photographs of the Icon – Harper's Bazaar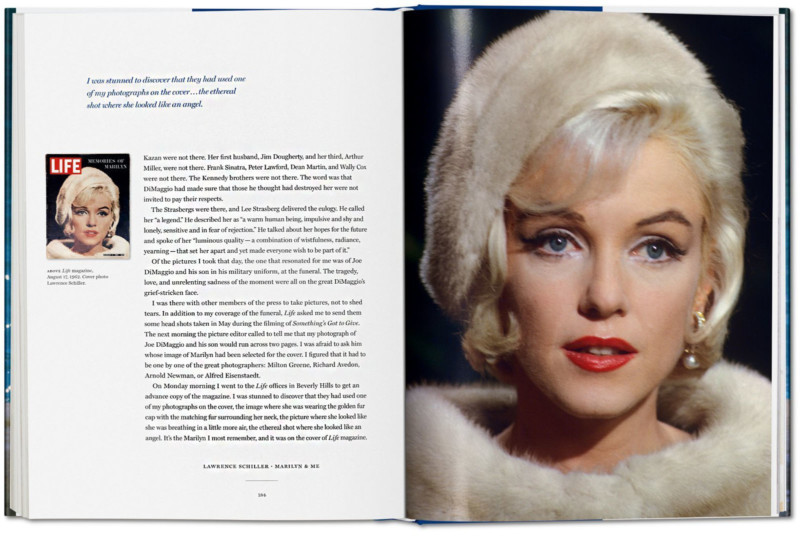 Lawrence Schiller (b. 1936) captured more than 100 photos of Marilyn Monroe, which are now shared in a new book Marilyn & Me, published by Taschen.
There are rare outtakes from the set of Monroe's final films – The Misfits and Something's Got to Give, which remained unfinished in 1962 as she died aged 36 in August of that year.
"It's the Marilyn I most remember," recalls Schiller to Harper's Bazaar. "I was stunned to discover that they had used one of my photographs on the cover [LIFE], the ethereal shot where she looked like an angel."
---
Photos of the Week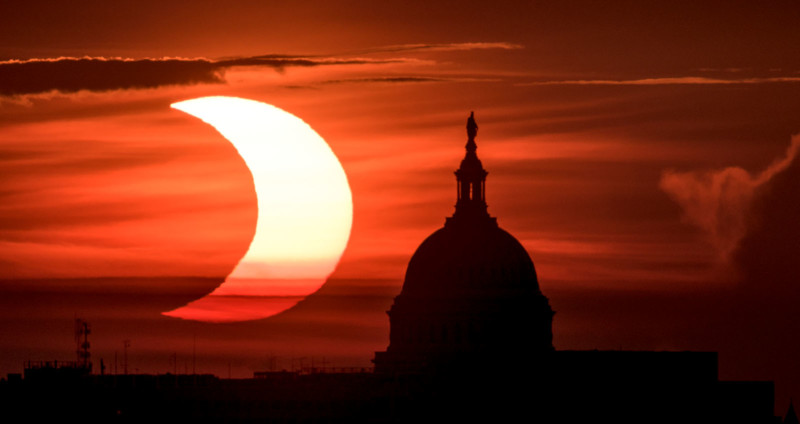 Embed from Getty Images
French Etoile (star dancer) of the Paris' Ballet of the Opera Hugo Marchand and French ballet dancer of the Paris Opera Ballet Dorothee Gilbert dance for Maely at the intensive care child unit of the Hopital Necker-Enfants Malades AP-HP in Paris on June 11, 2021. (Photo by Lucas BARIOULET / AFP) (Photo by LUCAS BARIOULET/AFP via Getty Images)
---
Quiz of the Week
Which is the only camera manufacturer to offer 6 different versions of the 50mm focal length lens for full frame?
Answer: Sony
---
Why I Like This Photo – Chris Cuffaro
I like this photo of Kobe Bryant because it represents me and my photography. It's simple and honest. That's what I've always strived for in all my photography from day one.
Again, it's all about keeping it simple. 2 lights and a fill card. I grew up with Avedon, Penn & Bailey as my heroes. I did my best to be like them and keep my portraits simple. I always worked on getting the best out of my subject and still do to this day!
This was shot way back in 2000, and from what I remember… Mamiya RZ67. I think the lens was my 127mm f/3.5, and I shot it on color neg film. Which film, I don't remember. Maybe Kodak Portra VC/160 or NC/160?? I never used one kind of film. I was always trying different kinds just to see what it brought to the image.
The shoot was for Stuff Magazine on August 1st, 2000, and was shot at Smash Box Studios in Culver City. The photo editor hired me to shoot this for a story on Kobe and his new Adidas shoes.
It was super fun, and Kobe was the best. I hate the Lakers, so I talked trash to him all day. He gave it back big time. We laughed a lot, and I got more than I needed. We discussed working hard and having a strong work ethic. He made me look good.
Chris Cuffaro, over the past 50 years, has shot the best of the best in the music world, including ground-breaking bands like Jane's Addiction, Pearl Jam, the Red Hot Chili Peppers and Nirvana, George Michael, Iggy Pop, Elvis Costello, Fiona Apple, and Soundgarden. Along with his significant commercial and editorial contributions, Chris' portfolio also includes an equally impressive group of actors from Johnny Depp to Dustin Hoffman, sports icons from Kobe Bryant to Wayne Gretzky, and television shows from American Idol to So You Think You Can Dance.
---
Quote of the Week (or a Previous Week)
Who said, "Photographers can be easily replaced?"
No, not a magazine editor searching on Craig's List, but the Gentlemen Prefer Blondes actress and way back in 1962.
Photographers can be easily replaced* – Marilyn Monroe
* "You're already famous, now you're going to make me famous," photographer [Lawrence] Schiller said to Monroe, on the set for Something's Got to Give in 1962 – a film which was never completed. "Don't be so cocky," she replied, "photographers can be easily replaced." But he was right, of course; his intimate portraits of Monroe kickstarted his career as a photographer and were used on the covers of leading magazines at the time, such as Life, which used one of his shots for the cover of its August 1962 issue.
---
To see an archive of past issues of Great Reads in Photography, click here.
---
We welcome comments as well as suggestions. As we cannot possibly cover each and every source, if you see something interesting in your reading or local newspaper anywhere in the world, kindly forward the link to us here. ALL messages will be personally acknowledged.
---
About the author: Phil Mistry is a photographer and teacher based in Atlanta, GA. He started one of the first digital camera classes in New York City at The International Center of Photography in the 90s. He was the director and teacher for Sony/Popular Photography magazine's Digital Days Workshops. You can reach him via email here.
---
Image credits: All photographs as credited and used with permission from the photographers or agencies.