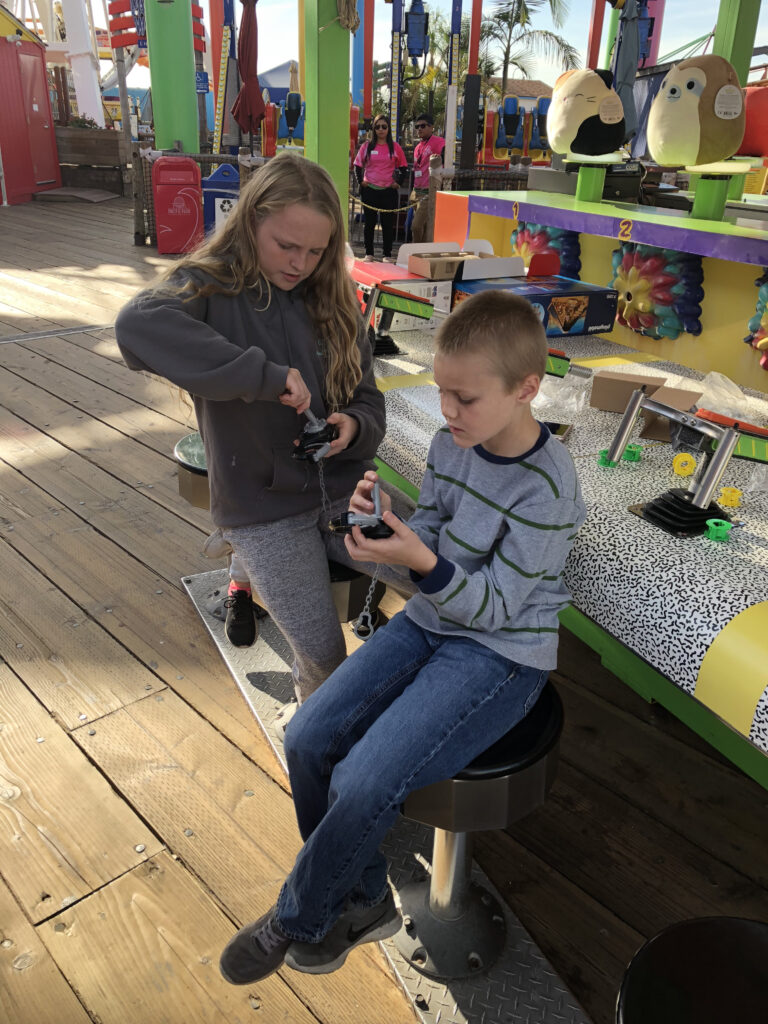 Well, here it is summer again. It's the second summer of the pandemic, and while we're all encouraged by things opening up, more travel possible, and vaccinations expanded to 12-15-year-olds, there's lots of good news.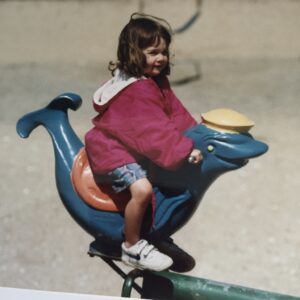 Still, as parents may not be back to physical offices yet, as school ends for the summer, the home—and especially the backyard—are going to be the top vacation destination for this year. At the same time, giving kids autonomy (and boundaries) is a positive developmental step, too. It's important to make kids responsible for their own fun, and our summers were full of both structured and unstructured time, though when it was unstructured, we had to figure it out. Saying, "I'm bored" was not allowed.
So, as we give kids the freedom to choose their activities, it's important to provide options that can incorporate diverse play experiences that will engage the total child, intellectually, creatively and physically. We've put together a list of some of the toys and activities that provide a balance of things to do and discover.
Use Your Body
Being physically active in warm weather is one of the great pleasures of summer. Some kids will be part of organized teams, which may start meeting again, particularly as tweens and teens get a jab.
But there's nothing like running around the yard or a pickup game of, well, anything. Here are some ideas to get your body moving.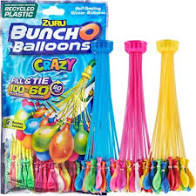 Crazy Bunch O Balloons from Zuru
For ages 3 and up.
$8.49
Where to Buy
Get the best advantage in a water balloon battle! Bunch O Balloons allows water warriors to fill and tie 100 balloons in 60 seconds. The new Crazy line features lots of different colors. And there's something else, that's equally important. ZURU is committed to sustainability, and this new line is made from 100 percent recycled plastic and is completely recyclable. (Through a program with TerraCycle.) As sustainability becomes an increasingly important issue with parents and toy buyers—and to the toy industry—ZURU's leadership in this area means classic fun that takes care of the planet.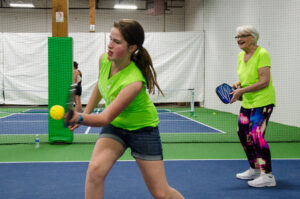 Pickleball from Pickleball
For all ages.
Prices Vary
Where to Buy
In 2021, the racquet sport Pickleball turns 56, but don't worry if you're just hearing of it. The recent boom in play for people of all ages has virtually turned the game into an overnight sensation as it spreads around the country and the world. Pickleball is played with a perforated ball (sort of a cross between a Badminton bird and a tennis ball) on a smaller court. It's an active game to be sure, but less aggressive for tennis, and very easy for people of different ages to play together—from kids under 10 to seniors. It's easy to learn, and you can set up a court anywhere you would play Badminton, provided there's a surface that balls can bounce on. Plus, many parks are making tennis courts dual use as Pickleball courts. It's fun, relaxing, and a great workout all at once, and for kids especially, it's a lot less frustrating to learn and master than tennis. Check out the official website for Pickelball to find out more.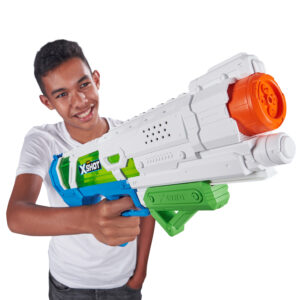 X-Shot Epic Fast Fill from Zuru
For ages 3 and up.
$14.99
Where to Buy
Okay, we're still talking about this one. From a toy invention standpoint, this is the ultimate, "Why did no one ever think of this before?" moment. One of the downsides of a pitched water battle is when you have to run to the hose and figure out how to refill your blaster without getting drenched by your opponents. Well, problem solved with this ingenious, yet simple design. Flip open the back of the blaster, and you can fill the tank in seconds either in a pool or with a hose. You're back in the battle before you can get damp, and the power and range of this blaster are outstanding. Oh, and we're kind of crazy about all this performance and the really great price.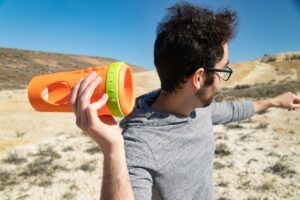 Wing Ball from Hog Wild
For ages 8 and up.
$14.99
Where to Buy
Sure, it's a little weird looking—at least compared to other "balls." Okay, so we won't call it a ball. How about "tubular throwing toy?" Yikes. Whatever you call it, this has advanced design that lets air pass through its body so you throw it with super speed and distance. Plus, it's easy, so if you could never throw a football spiral (like us), you can master this after a few throws. Perfect for games of catch in the backyard, at the beach, or make up your own games.
Use Your Mind
School may be out, but kids are still eager to learn. For kids, knowledge is a kind of currency for them, and learning and sharing new things is a source of pride in accomplishment. Freed from the curricula of the school year, kids can take pleasure in learning new things. Here are some things that will engage kids of all ages in learning adventures.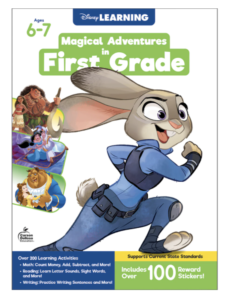 Summer Bridge Activities and Disney Learning from Carson Dellosa Education
For ages 4-13.
$9.99-$12.99
Where to Buy
Even if school is out learning can go on. Kids actually love acquiring information and mastering subject matter when the process is engaging and fun. That's the idea behind the workbooks and flash cards from Carson Dellosa Education. Bridge Activities books for kids in Pre-K through 8th grade are packed with things kids can do to stay mentally active during the summer with language arts, math and more. The Disney Learning collection also offers Magical Adventure Workbooks and Big Flash Cards that make curricula fun with favorite Disney friends. Particularly in this year when bridging school and home has been sometimes challenging, these colorful, engaging tools are a valuable tool—and take only 15 minutes a day.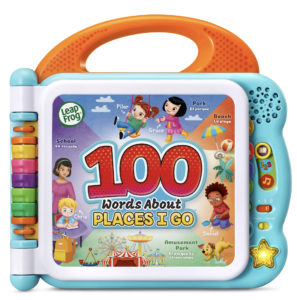 LeapFrog 100 Words About Places I Go from LeapFrog
For ages 18 months and up.
$19.99
Where to Buy
For a first book that encourages learning and language skills, we've been big fans of the LeapFrog 100 Words series. The latest one is all about exploring the places they go. With age-appropriate words, kids will travel in their imaginations to such places as the park, farm, amusement park, and school. In addition to language immersion, the book has 10 touch points that help kids learn about works, colors, and counting. Plus, the book is bilingual, featuring content in English and Spanish.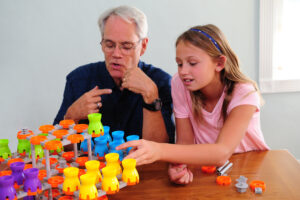 Gridopolis from Gridopolis
For ages 8 and up.
$39.99
Where to Buy
Gridopolis is a 3D strategy game and a game creation system. To play the strategy game, players move, jump and build around the board. And guess what? the board can change, too, so you always have to be thinking ahead—and in multiple dimensions. We really haven't seen anything like it. As fun as the game is, it's also a great creative tool, as kids can become their own board game designers using the 7 basic pieces. Check out the game's site for more ideas and guides for creativity. Gridopolis is especially great for families and educators because it teaches strategy, logic, and spatial visualization, and promotes social, screen-free play.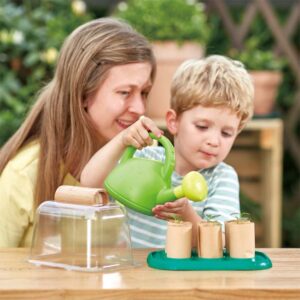 Growing Gardeners Greenhouse from Hape
For ages 3 and up.
$12.99
Where to Buy
Few things fascinate kids as much as growing their own plants from seeds. Any parent who has done this project with a kid knows the eagerness of the daily check in…and the excitement when things start to grow. This mini greenhouse is perfect for the activity, easy to set up, virtually mess free—and made from sustainable materials. It's a great way to teach kids to be responsible stewards of the planet. We also like that the size is good for kids, the dome keeps everything self-contained, and helps with germination and sprouting. There's nothing like the excitement and pride of growing your own plants—and kids are engaged in hands-on learning.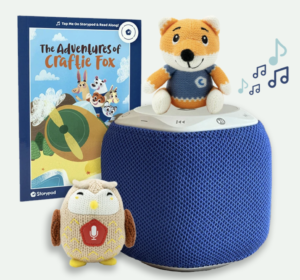 Storypod from Storypod
For ages 3 and up.
$99
Where to Buy
Kids' audio is one of the hottest growing categories in the toy world this year. Storypod is an entertainment system that engages kids through songs, stories, and games. The main unit is a 360-degree speaker that's brought to life by figurines placed on top. There are also read along storybooks and games. Why are we so excited about audio? It's not really anything new. For today's kids who spend so much time on screens, it's easy to forget that audio encourages listening skills, imagination, and vocabulary building. Once everything is activated through WiFi and a phone app, the unit is stand-alone and not connected to any online destinations, which makes it completely secure for kids and easy to travel with physically. (The imaginative travel is built in, too!)
Use Your Imagination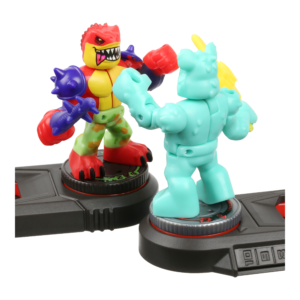 Akedo from Moose Toys
For ages 6 and up.
$4.99-$29.99
Coming in August
With Toy Fairs cancelled this year, there were only a handful of toys we got to preview, and this is one we think is going to be BIG. It combines action figures, collectability, great stories, and play that goes from the simple to the strategic. There are 39 different figures to collect (and you know kids will want to), and the figures can battle with one another for that classic conflict, battling play kids love. When you get good at it, challenge your skills in the Ultimate Battle Arena. This is tons of action, tons of fun, and your figures will be splitting (when you land the perfect punch) as much as your sides will be from the hilarious action.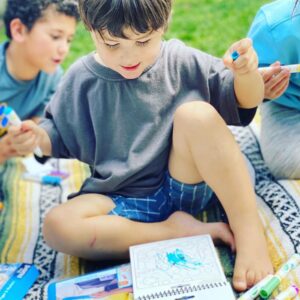 Color Wonder Foldalopes and Activity Pads from Crayola
For ages 3 and up.
$4.99-$7.99
Where to Buy
Ever since Crayola introduced their Color Wonder products, we've been big fans. The "magic" is that the markers only show up in color on the special paper in the pads. So, even if a stray mark appears on a wall, clothing or anywhere off the paper, you won't have color to deal with. These new sets are great to take along on trips because in addition to the mess-free element, they're self-contained with built-in storage. Plus, you get favorite characters like Blue's Clues, My Little Pony, Baby Shark, Paw Patrol, and more.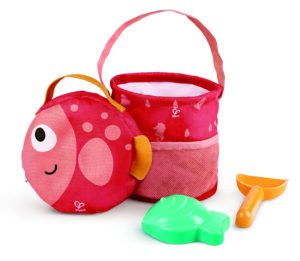 Fold & Go Beach Set from Hape
For ages 18 months and up.
$12.99
Where to Buy
For digging in the backyard or beachbound adventures, this is a great set. It's got a collapsible pail that folds down flat and holds digging and molding toys. The lining is waterproof, and simply swish it out with water to tidy up. Plus, since it all zips up, you can take along the treasures you find on beach walks.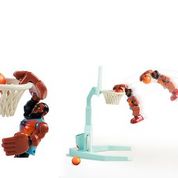 Space Jam: A New Legacy Super Shoot and Dunk LeBron James from Moose
For ages 5 and up.
$19.99
Where to Buy
The remake of the hit film Space Jam starring LeBron James hits theaters and HBO Max in July. But kids can get into the action now with this action toy. It's a classic action figure toy with lots of action as kids place the figure on the launcher and go for a three-pointer, or even a slam dunk.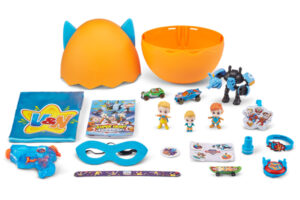 Vlad & Niki Superhero Surprise from Zuru
Ages 3 and up.
$14.99
Coming soon to Target
If you don't know the YouTube channel of these little Russian kids, we're betting your kids do. Based on the #2 global YouTube channel, these giant eggs include more than 20 surprises and mini toys as well as an included comic book. The play starts with unboxing and the fun keeps going.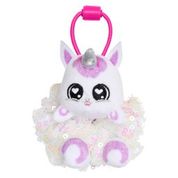 ScrunchMiez from Moose
Ages 5-14
$4.99 (single) $19.99 (4-pack)
Where To Buy
Cute. Collectible. Fun-filled fashion! These whimsical critters transform from adorable collectible animals that transform into hair scrunchies (or can be attached by a barette). There are more than 26 different adorable pals to collect from kittens and puppies to unicorns and pandas. As kids get to spend more time with one another this year, the collectability combined with the wear-and-share opportunities will brighten up any summer day.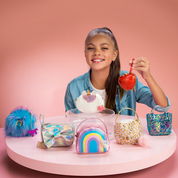 Real Littles Handbags from Moose
For ages 6-11
$7.99
Where to Buy
Mini collectibles are hot. (Nothing new there. You can go back to the 1960s and find toys in this vein that kids loved.) These are mini handbags that really work and have mini accessories and other surprises inside. They have great finishes and creative designs including mermaid, llama and unicorn themes. And, like real fashion handbags, Moose will be introducing new collections each season. Have fun and carry on!
It's not too early to plan your summer play activities, especially if you're ordering online. Things are getting a lot better, but delivery times are a bit slower than usual, so before you push that "buy" button, make sure you check when your treasures will be arriving. This year has also seen some challenges in shipping, so popular toys are selling out quicker than ever.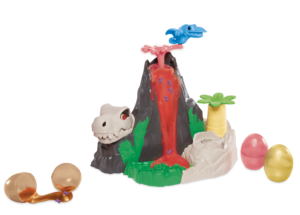 Play-Doh Slime Dine Crew Lava Bones Island from Hasbro
Ages 4 and up.
$19.99
Where to Buy 
Here's your chance to make history. Well, make-believe PRE-history. Play-Doh has been knocking it out of the park recently with a bunch of new compounds that really increase the play. use the Play-Doh Slime Hydroglitz to make the volcano erupt and pretend to fill the valley with pretend lava. You can make dinos using the molds and then unearth them. We just love this fun play, which combines several classic play patterns all in one set. It includes four eggs filled with the compound, plus pretend gems for you to unearth. Plus, it's not really that messy, so kids can get really creative without parents worrying.
And check back here, as we'll be adding to this list on a regular basis as we have the chance to review toys that will make your summer play full!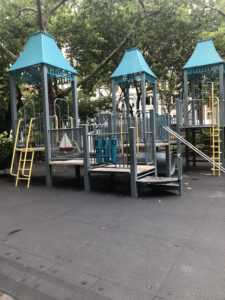 DISCLOSURE: PURCHASE LINKS ARE TO PLACES THAT HAD IN-STOCK AVAILABILITY AT THE TIME OF PUBLICATION. THE TOY GUY DOES NOT RECEIVE ANY COMMISSION OR FEES IF YOU PURCHASE THROUGH THOSE LINKS. PRICES LISTED HERE ARE MANUFACTURER'S SUGGESTED RETAIL PRICES. IN SOME CASES, PRICES MAY VARY.