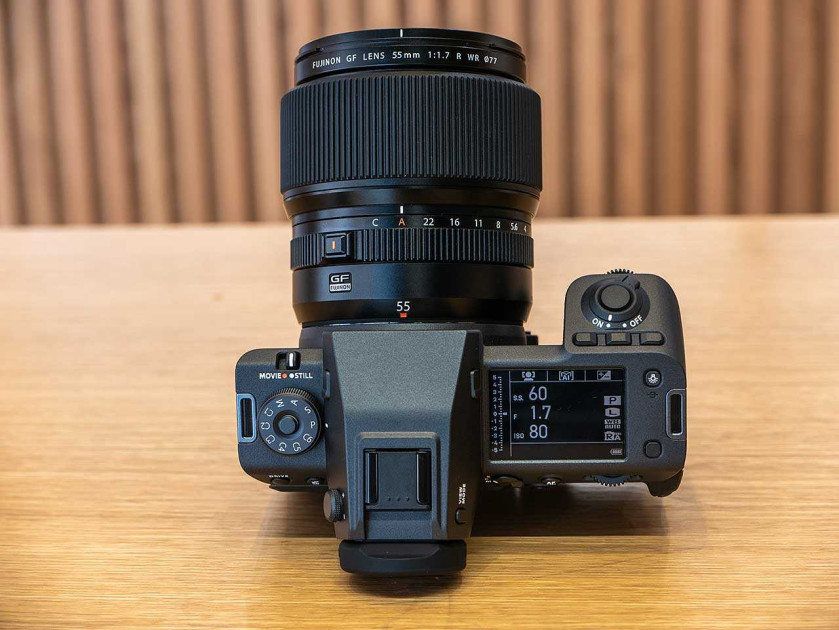 Introduction
The GF 55mm F1.7 R WR is a very fast, standard prime lens for the Fujifilm GFX medium-format mirrorless camera system.
This lens offers a focal length of 44mm in 35mm term and an aperture range of f/1.7-f/22.
The focal length of 55mm is the same as the diagonal measurement of the e large-format sensor, used in GFX cameras, which has dimensions of 43.8mm x 32.9mm, providing a field of view which is close to that of human vision, thereby creating a more natural perspective.
The maximum aperture of f/1.7 makes it the joint-world's brightest lens with autofocus for medium format mirrorless digital cameras, along with the GF 80mm F1.7. R WR lens.
It is comprised of 14 elements in 10 groups including including two ED elements and two aspherical elements and it's the first ever GF lens to have 11 rounded aperture blades for ultra-smooth bokeh.
This lens has a dust-, freeze- and weather-sealed physical construction that's sealed in nine different places and is capable of operating in environments as cold as -10°C. The front element features a fluorine coating to help repel dust, dirt, and moisture.
The Fujifilm GF 55mm F1.7 R WR is priced at £2249 / €2599 / $2299 in the UK, Europe and US respectively.
Ease of Use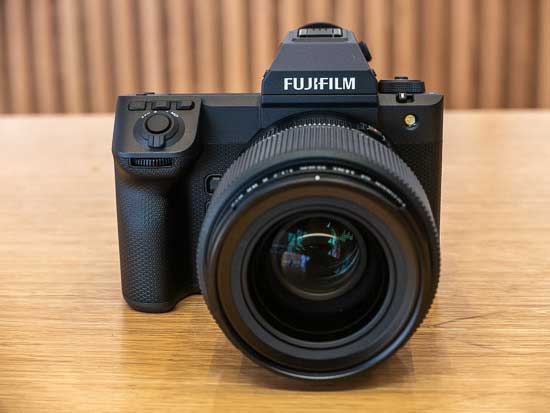 With a maximum diameter of 94.7mm, a length of 99.3mm and a weight of 780g / 1.72 lb, the Fujifilm GF 55mm F1.7 R WR is relatively compact and lightweight considering the very fast maximum aperture of f/1.7 that it offers.
It doesn't feel particularly unwieldy when mounted on the equally new Fuji GFX 100 II camera that we tested it with, with even one-handed use not out of the question!
As with all of the the other GF lenses that we've previously reviewed, the build quality of the Fujifilm GF 55mm F1.7 R WR is excellent. The lens is dust, freeze and moisture resistant and it features a metal bayonet.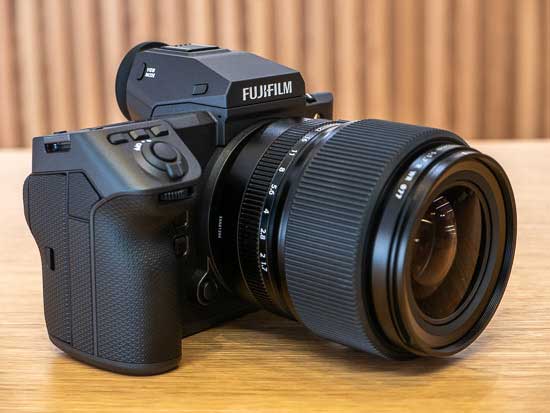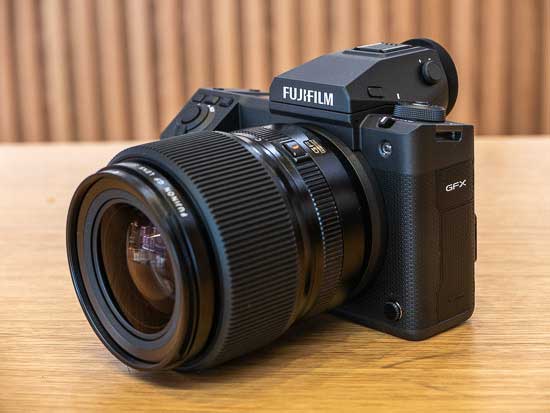 The Fujifilm GF 55mm F1.7 R WR lens is comprised of 14 elements in 10 groups including including two ED elements and two aspherical elements and it accepts 77mm filters via metal threads.
Note that there is no built-in optical image stabilisation in this lens, so make sure to choose a suitably fast shutter speed when hand-holding the camera/lens.
The focusing ring is very wide, buttery smooth and beautifully well-damped in action without being loose, and it has a ridged, rubberised grip band. There are no "hard stops" at either end of the 50cm-infinity focus range though.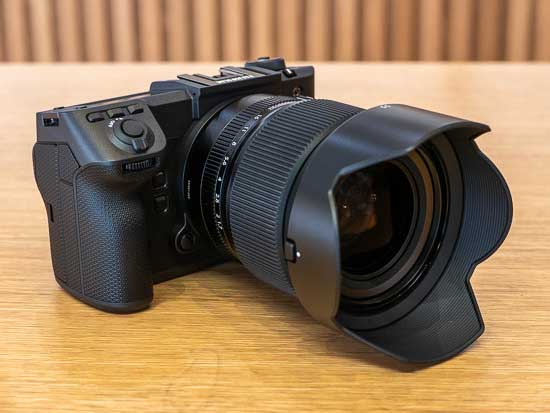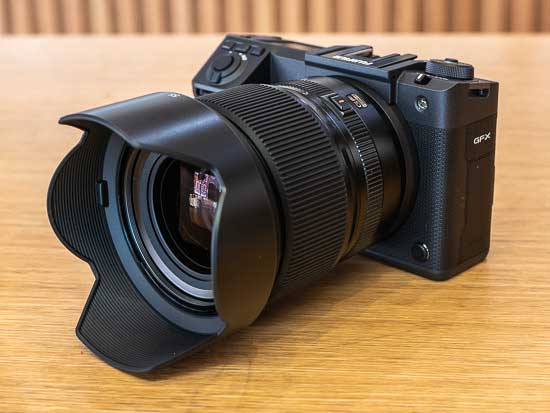 It has a very large rotation angle which enables precise focusing and moves smoothly without any play. Two different focusing aids are provided – auto magnification and focus peaking.
In conjunction with the GFX 100 II's high-resolution electronic viewfinder, we found it very easy to accurately determine critical sharpness when manually focusing.
Auto-focusing is acceptably quick and quiet given all of the glass inside this lens. It can't quite match the speed and silence of the linear AF motor found in the GF 110mm lens, which is probably the benchmark GF lens when it comes to auto-focusing.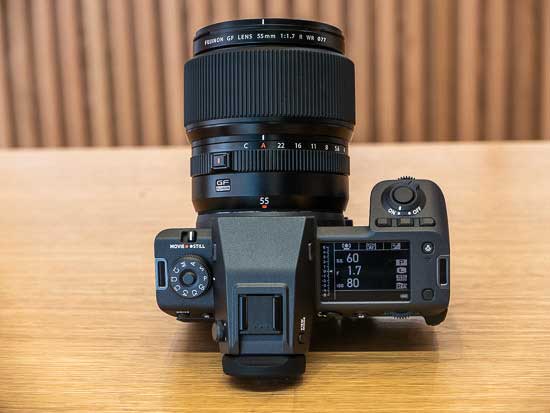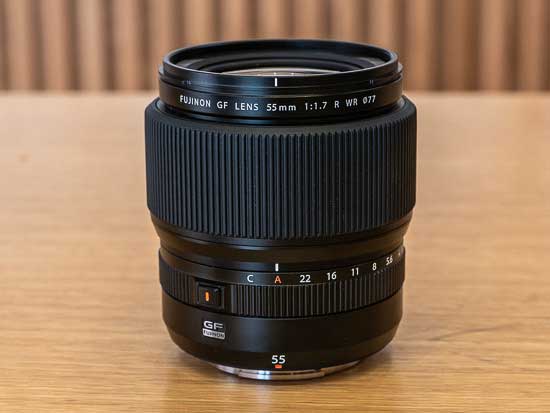 Instead the GF 55mm uses what Fujifilm have termed an "evolved" DC motor. This makes the auto-focus operation both quieter and faster to change from its near focus point of 50cm to infinity and back again than, say, the similar GF 80mm F1.7 R WR lens.
We didn't experience too much "hunting", with the lens accurately focusing almost all of the time, even in low-light conditions.
Focusing is usefully internal and manual focusing is possible when set via the camera body. Full-time manual focus override is available at any time simply by rotating the focus ring, if specified in the menu system, or you can set the focusing switch on the camera body to M, C or S.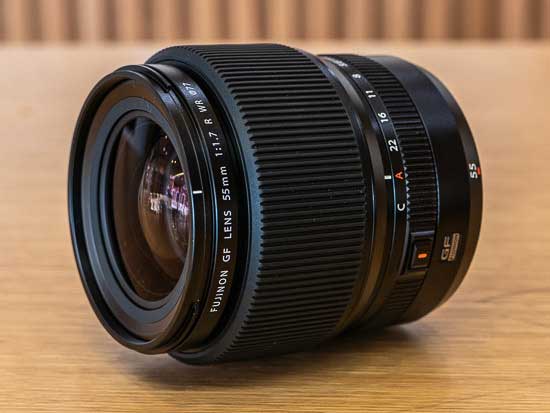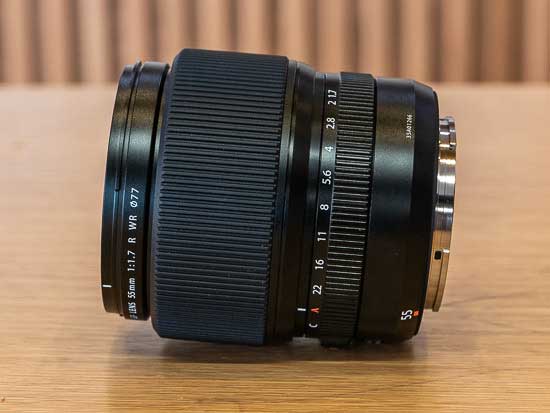 The Fujifilm GF 55mm F1.7 R WR lens has a traditional aperture ring on the lens barrel which allows you to set the aperture in 1/3 steps, complete with full aperture markings. The aperture is also shown in the viewfinder or on the LCD screen as you change it.
The aperture ring is nicely damped and makes a distinctive click as you change the setting. The aperture ring toggles between auto aperture control (the ring is set to A) or manual aperture control (the switch is set to one of the aperture values) or the C (Command) position which allows you to set the aperture via the camera body rather than the lens.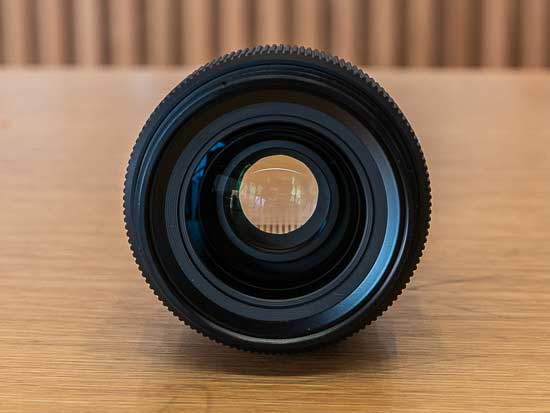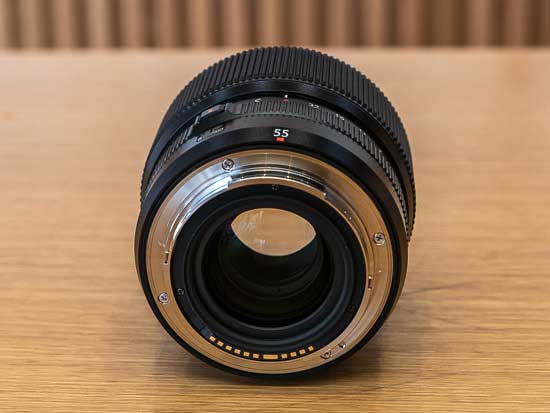 A soft cloth bag, front and rear lens caps, and a large plastic petal-shaped lens hood are supplied as standard in the box.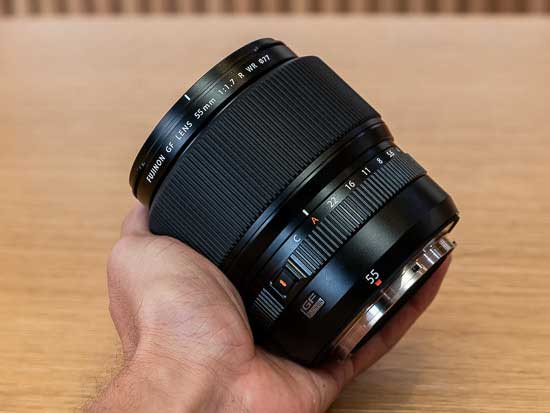 Focal Range
The 55mm focal length gives an angle of view of 52.9° degrees, which is equivalent to a focal length of 44mm on a 35mm full-frame sensor camera.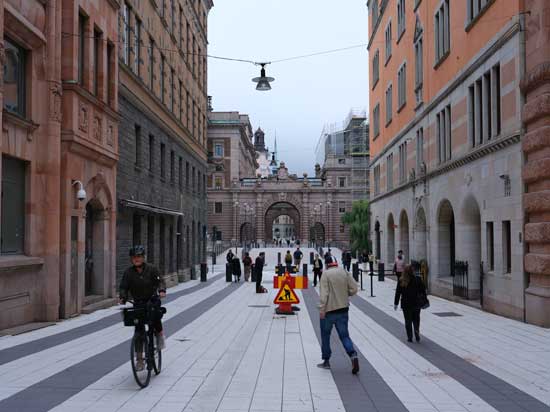 Chromatic Aberrations
Chromatic aberrations, typically seen as purple or blue fringes along contrasty edges, are apparent in very high-contrast images, particularly when shooting wide-open at f/1.7.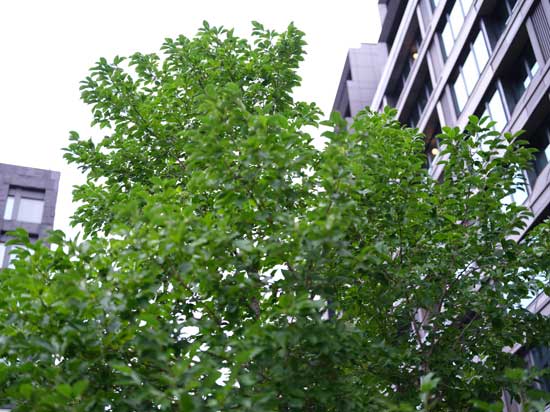 Light Fall-off
Light fall-off is quite noticeable wide open at f/1.7, though this can easily be corrected in Photoshop. Stop down to f/4 and the vignetting is already much less prominent, but it is still visible when shooting pale scenes that fill the frame.

Distortion
With a standard focal length of 44mm (35mm equivalent), we wouldn't expect this lens to have too many problems with distortion.
Our sample images indicate that to be the case, with very little barrel or pincushion distortion visible.
Macro
A minimum focus distance of 50cm / 1.6′ and a maximum magnification ratio of 0.17x doesn't make the lens particularly useful for shooting close subjects, although the fast maximum aperture does at least make it easy to isolate the subject.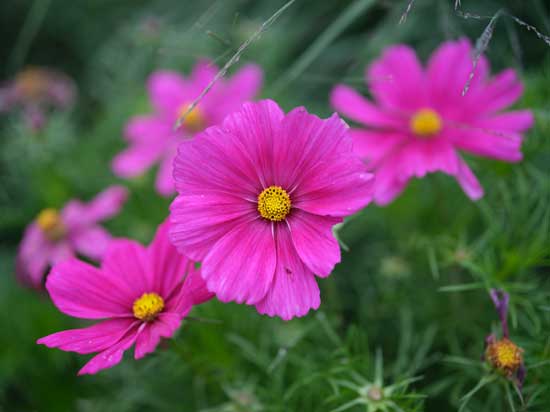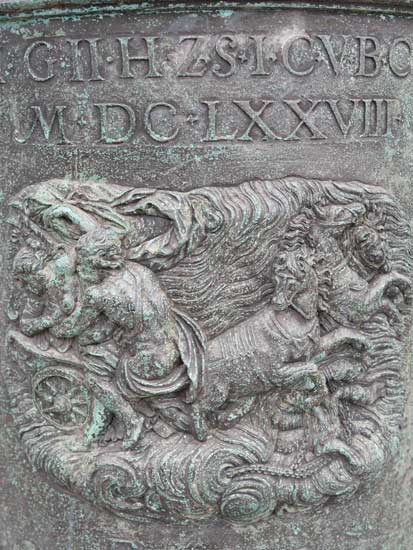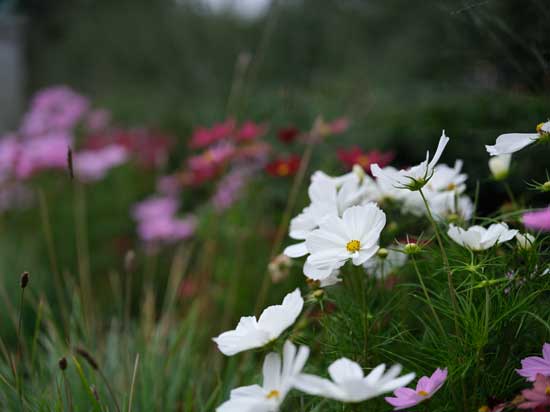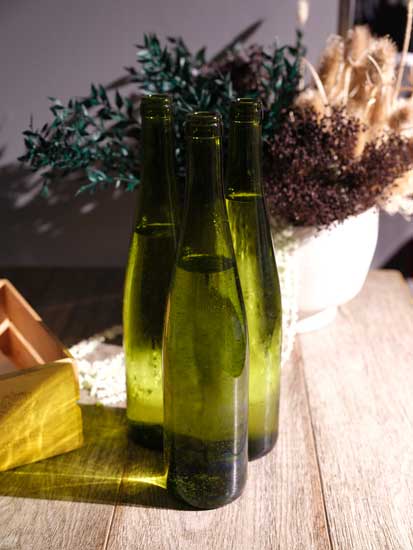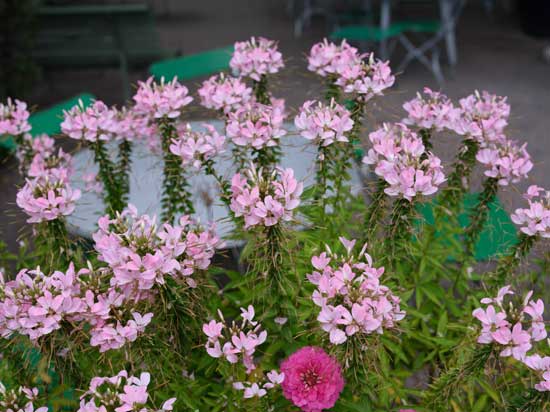 Bokeh
With a maximum aperture of f/1.7, the Fujifilm GF 55mm F1.7 R WR is the joint-fastest GF lens currently available, and it generates incredibly smooth out of focus areas thanks to having11 rounded aperture blades and of course that large format image sensor.
Bokeh is however a fairly subjective part of a lens' image quality, so check out these examples to see the GF 55mm F1.7 R WR's bokeh quality for yourself.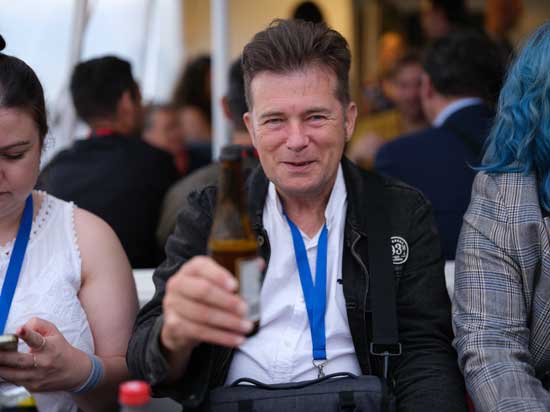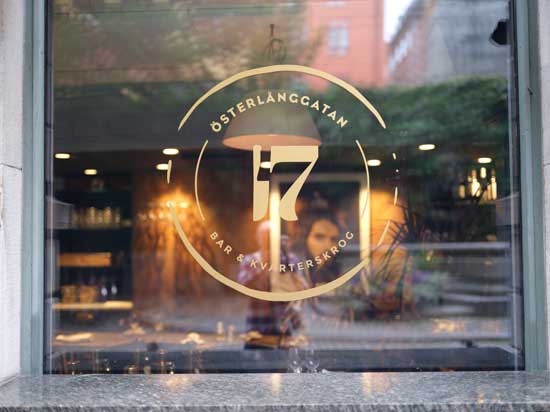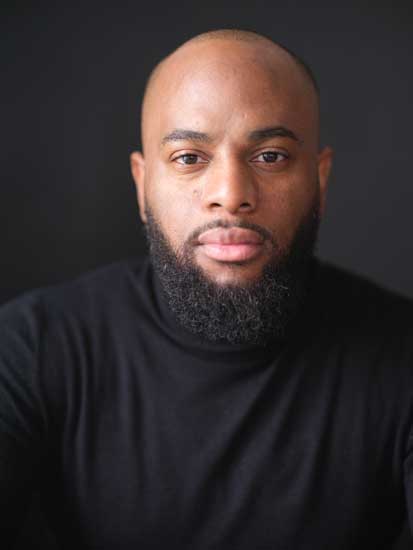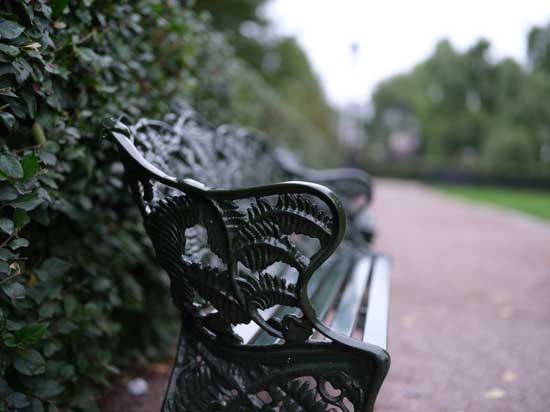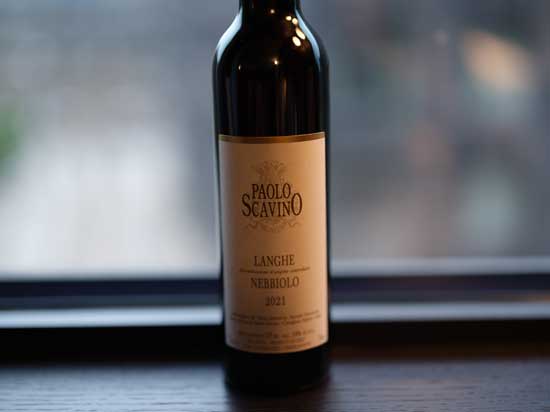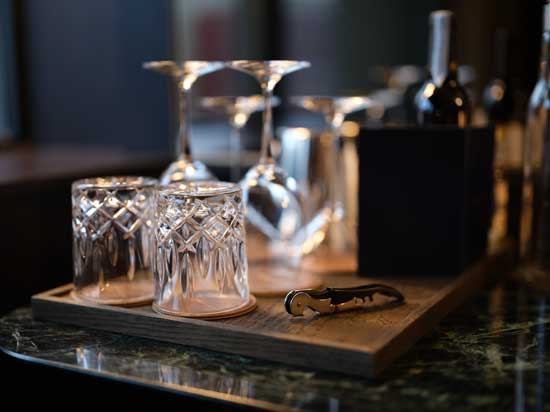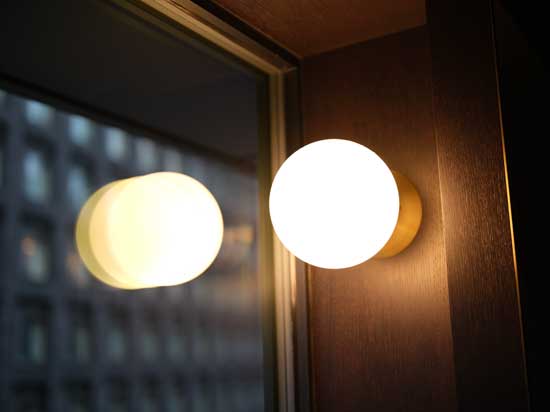 Sharpness
In order to show you how sharp the Fujifilm GF 55mm F1.7 R WR lens is, we are providing 100% crops on the following page.