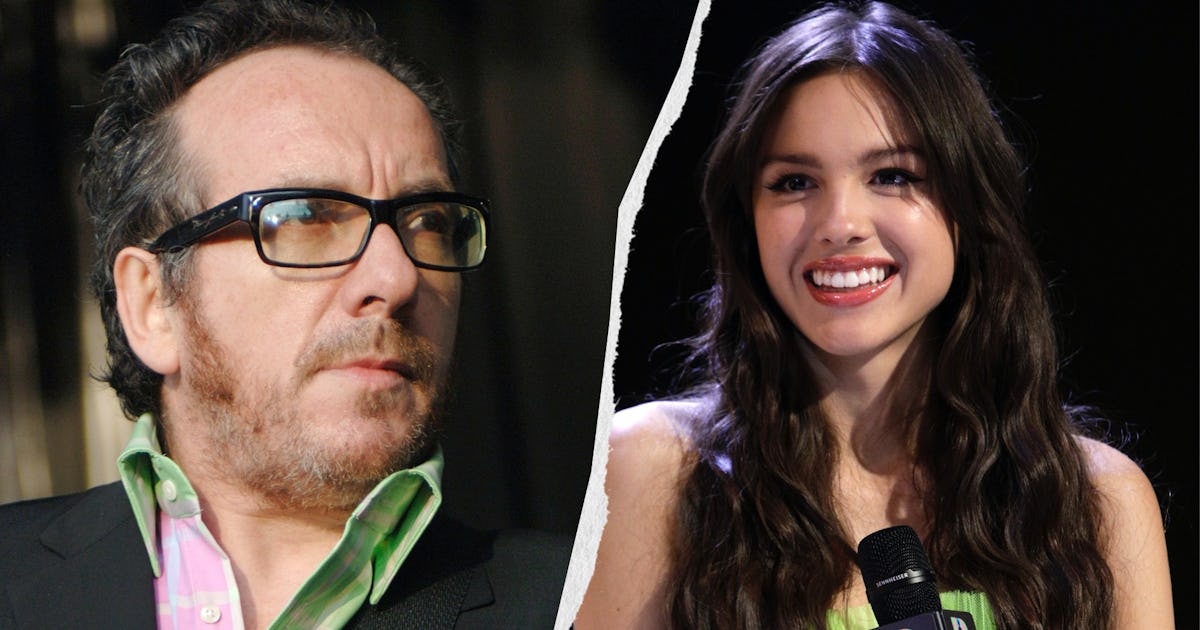 Olivia Rodrigo has everyone belting out her songs this summer. With hits such as "drivers licence" off of her debut album Sour, the 18-year-old's tunes are just soaring up the charts. But the "good 4 u" singer has recently found herself embroiled in a plagiarism dispute with Elvis Costello. Rodrigo's song "Brutal" uses a chord sequence featured in Costello's 1978 hit "Pump It Up," a comparison which one Twitter user called "pretty much a direct lift".
What could have started some intense drama was actually met with a nonchalant response from the rockstar as he replied to the tweet, "This is fine by me. It's how rock & roll works," he continued. "You take the broken pieces of another thrill and make a brand new toy. That's what I did."
Costello used hashtags alluding to his own inspirations and referenced other moments some of the rock greats have been inspired by one another. He referenced Bob Dylan's 1965 track "Subterranean Homesick Blues" which influenced "Pump It Up" and Chuck Berry's 1956 single "Too Much Monkey Business" which inspired Dylan's song.
This isn't the first time the High School Musical: The Musical: The Series star's work has been criticised for similarities to that of another artist. Earlier this week, Courtney Love shared a post remarking on the resemblances between Rodrigo's Sour Prom Concert Film promo photos and the album cover for her band Hole's Live Through This 1994 album.
Love shared the photo comparison on Instagram with the caption "Spot the difference." It doesn't seem like Love was too impressed by the likeness of the album covers commenting on Facebook, "It's rude not to be asked. I know Ellen Von Unwerth isn't amused."
It's all very "deja vu" for the young singer, whose team was also accused of taking "a little too much inspiration" from the US indie rock band Pom Pom Squad. A Twitter used shared a thread that showed the similarities between the singer's music visuals and the bands overall aesthetic.
Rodrigo and her team are yet to speak out on these latest accusations.