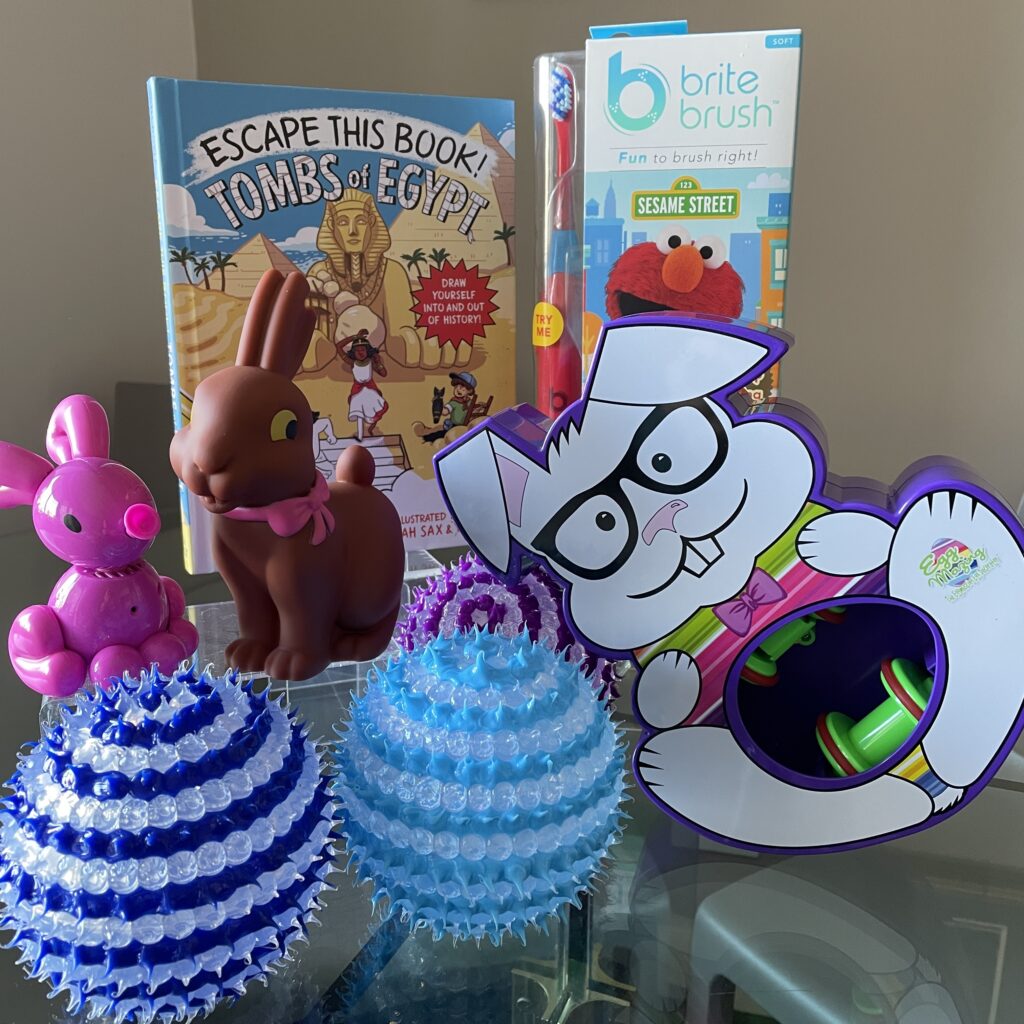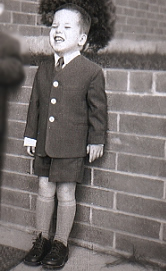 Well, here we are coming up on Easter again, and I'm more than willing to bet that very few of us thought a year ago that we would still be struggling through with the challenges of the coronavirus. Yet, here we are. Difficult as it may have been, if you're reading this, you made it through so far. So, congratulations! There is a lot of impatience to get back to whatever "normal" is going to be, and perhaps by the Fourth of July, we'll be able to gather again. For now, though, staying safe and slowing the spread of this virus has to be on the top of everyone's list.
What everyone has been through in the past year makes it more important than ever to celebrate when we can and to be as festive as possible. If you follow a Christian religious tradition, Easter is a wonderful time. Yet certainly throughout the 20th Century and up to today, Easter has also been a celebration of spring and rebirth. It goes back even further. Symbols associated with the holiday, notably the egg, have roots that pre-date the Christian era. The point is that like Christmas, Easter has both religious and secular celebrations, and for kids that usually means toys. However, and whatever, you celebrate, if you're shopping for toys, here are some trends and ideas to consider that can make the day, and the Easter basket…involve the whole family.
Great Ideas for a Play Full Easter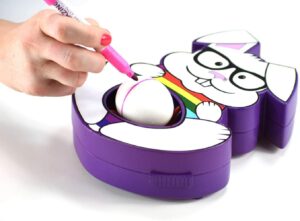 The Eggmazing Bunny Egg Spinner From Hey Buddy, Hey Pal
For ages 3 and up.
$25.99
Where to Buy
We have had so much fun with all the products from this company over the past year. But since we're talking egg decorating, this really is their season. Place the egg, either hardboiled or plastic, into the spinner, turn it on, and touch the pen to the shell. You can spin out all kinds of different designs. Best of all, it's active play because you're not waiting around for dyes to work…and there's no mess. The bunny-shaped unit is new for this year.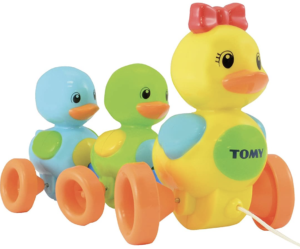 Quack-Along Ducks from Tomy
For ages 10 months and up.
$14.99
Where to Buy
This is a new version of a classic pull toy that just says "springtime fun." It's a great first Easter gift for a little one. They'll be delighted by the silly waddling action and the quacking sound effects. There have been versions of this type of toy for years, but Tomy makes it completely contemporary. We've found a great deal at Amazon (in the link above.) Batteries are included.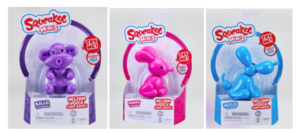 Squeakee Mini from Moose Toys
For ages 4 and up.
$9.99
Where to Buy
The follow up to last year's hottest holiday toy is this collection of mini Squeakee toys. Based on balloon animals, these whimsical creatures–a bunny, a puppy, a monkey–will repeat what you say but in a helium voice, squeak when you rub them, and even pretend to blow up and pop. It's the perfect size (and price) for an Easter basket toy, and it really delivers on the fun with lots of repeat play as kids giggle at the high pitched talk back features. Plus, did we mention they're super cute?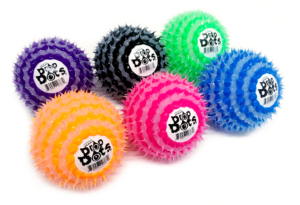 Drop Dots Light Up Balls from Kess
For ages 6 and up.
$14.99
Where to Buy
One Easter many years ago, my brothers and I all got Super Balls in our Easter baskets in several different sizes. All kinds of fun and games ensued. What would we have come up with had we had these? (We drove my dad a bit bonkers, inventing games in the car as the balls pinged off the windows.) The Drop Dots Light Up Balls have a cool, soft/spiky texture that makes them great to handle and throw. Plus, the flashing lights are just cool You never think they can improve upon the classic ball…until they do. If you want to add a little bit of active play to your day, these are a bright idea.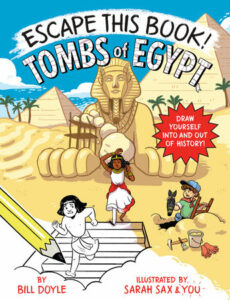 Escape This Book! Tombs of Egypt from Random House
For ages 10 and up.
$7.49
Where to Buy
It was a tradition in my house that all of us got a book in our Easter basket. Maybe it was a guarantee that we'd sit still and be quiet for a while. I don't know but it's a great tradition. We're huge fans of the Escape This Book! series by Bill Doyle. It combines game, puzzle and reading all in one immersive experience. Here you can play as the Pharoh, Archaeologist, or Pyramid worker to try to escape the tomb. You can play all three over time. You'll fold, tear, and draw on the pages as you figure out the puzzle. It's really fun, and for kids interested in history it's got an added dimension of interest. It's all creative and fun, and best of all puts the kids at the center of the puzzle and makes reading an active adventure.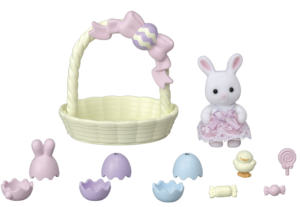 Calico Critters Hoppin' Easter Set from Epoch
For ages 3 and up.
$11.99
Where to Buy
Get ready for something irresistibly adorable. This is the company's first springtime seasonal set featuring the classic Baby Nursery Critter, a fan favorite from this collection. The set comes with 11 beautifully detailed Easter accessories including colorful cracked eggs, a chick, candy, and a large decorated basket. For collectors of Calico Critters, this is a great addition, or it's a sweet way to star collecting them.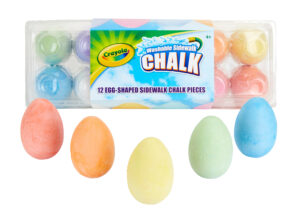 Crayola Washable Sidewalk Chalk Eggs from Crayola
For ages 4 and up.
$4.99
Where to Buy
Create egg-citing outdoor artwork with a dozen chalk eggs in pastel colors. Crayola's washable sidewalk chalk is egg shaped so it's easy to hold, and of course it's seasonally fun. It's a nice way to decorate your driveway or send socially distanced Easter greetings to the neighborhood. When you're done, the rain or a spray from the garden hose will clean it up easily. The chalk is also available in 6-pack boxes as well, which we found were easier to find in stock on a consistent basis.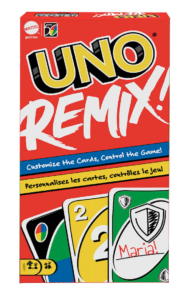 UNO Remix from Mattel
For ages 7 and up.
$7.99
Where to Buy
The favorite family game turns 50 this year! It's a personal favorite of so many people, and now it's more personal than everbecause you can customize the game for whomever is playing. The deck includes write-on cards and customizable options, so for example the penalty cards can target certain players in a positive or negative way "Skip to Jeff" or "Draw 2 Maria." Th
e deck evolves as they change it! We love how the gamesters at Mattel keep coming up with ways to make this classic more fun and, ahem, mix it up!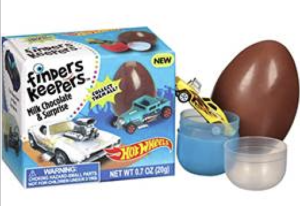 Finders Keepers Hot Wheels from Bazooka
For ages 3 and up.
$2.00
Where to Buy
Talk about your sweet ride! Finders Keepers Hot Wheels Chocolate Candy Egg and Toy Surprise is a delicious milk chocolate candy treat that comes with one of 9 fun, collectible Hot Wheels cars. (The toy is not inside the egg but packed separately.) The collection also includes one super rare car, a van with a pullback motor. These are great for any time of the year, too.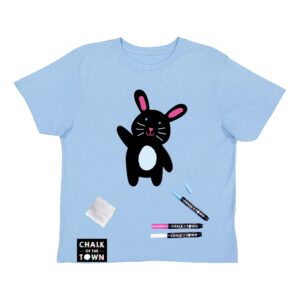 Chalk of the Town Bunny T-Shirt from Chalk of the Town
For ages 4 and up.
$26.95
Where to Buy
Hippity hoppity!  We've been loving these shirts for all the different holidays, so of course there are Easter options! The 100% cotton, Bunny T-Shirt Kit! This high-quality t-shirt for kids features a unique "chalkboard" bunny on the front, and kids can draw right on the special chalkboard surface with the included chalk markers, and thanks to the patent-pending design, their creation won't smudge or bleed. To change the look, just erase with a wet cloth and start over! The soft shirts are reusable and machine-washable, so kids can let their creative imagination go wild!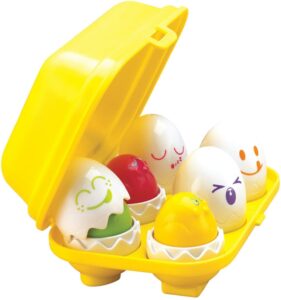 Lamaze Sort & Squeak Eggs from Tomy
For ages 6 months and up.
$9.99
Where to Buy
Here's another fun toy for a first Easter basket. A half-dozen, adorable eggs with lots to engage little fingers, and a gentle squeaky sound as kids match and explore. It's engaging and surprising as kids develop fine motor skills and engaging in age-appropriate experiential exploration and learning.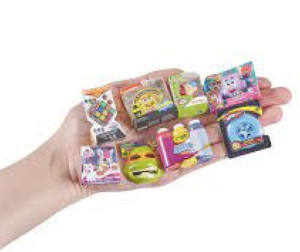 5 Surprise Mini Toy Brands from Zuru
For ages 3 and up.
$6.99
Where to Buy
After introducing Mini Brands (tiny versions of what you find in the supermarket) last year, Zuru has created another collectible phenomenon! Packed inside each sphere are 5 mini versions of favorite toys. There are more than 60 to collect in all, and they're as much fun to unbox as they are to play with, collect, and trade.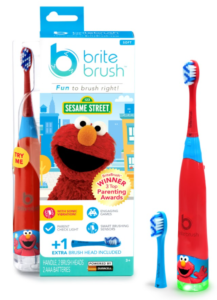 Brite Brush from WowWee
For ages 3 and up.
$19.99
Where to Buy
Yeah, you probably had a bunch of sugar in that Easter basket, but why should the fun stop when the sweets run out? The new Brite Brush turns tooth care into a fun filled event. The new Elmo brush includes four different games and songs. The "sonic vibration" technology helps get teeth clean while they play with a favorite character. Now, maybe instead of begging kids to brush, parents can start kids on a lifetime of good dental hygiene without the stress.
However, you celebrate, you'll want to hop to it. Delivery times are a bit slower than usual, so before you push that "buy" button, make sure you check when your treasures will be arriving. And check back here, as we'll be adding to this list over the next week or so as you finish building your best Easter baskets.
DISCLOSURE: PURCHASE LINKS ARE TO PLACES THAT HAD IN-STOCK AVAILABILITY AT THE TIME OF PUBLICATION. THE TOY GUY DOES NOT RECEIVE ANY COMMISSION OR FEES IF YOU PURCHASE THROUGH THOSE LINKS. PRICES LISTED HERE ARE MANUFACTURER'S SUGGESTED RETAIL PRICES. IN SOME CASES, PRICES MAY VARY.