The launch of the Asus ROG Ally this year revealed a monumental first step in the future of handheld Windows gaming devices, letting users jump between their favorite games on Xbox Game Pass, Steam, Epic Games Store, and more. But the model we tested back in May (and re-tested in July) was the higher end version featuring an AMD Ryzen Z1 Extreme processor.
We always knew a lower end model was coming, but Asus has finally delivered with a $599 Asus ROG Ally featuring its base AMD Ryzen Z1 processor. Outside of that difference, both models feature 16GB of RAM, 512GB of SSD storage and the same 7-inch 1920 x 1080-pixel glossy IPS display.
The fundamental changes between these two processors are the only things that should inform your purchase, so is it worth the $100 extra for the Z1 Extreme, or is the base model enough?
Asus ROG Ally Z1 vs Z1 Extreme: Geekbench 5 
Pitting the Z1 and Z1 Extreme against one another in processor performance revealed a pretty intense gap. When we re-tested the Z1 Extreme in July, it managed an impressive Geekbench 5 multi-core score of 11,542 and single-core score of 2,096. The base Z1 processor could only hit 7,639 in multi-core performance, while its single-core score was 1,754. This is a striking contrast, revealing the truly massive difference between these two processors in power.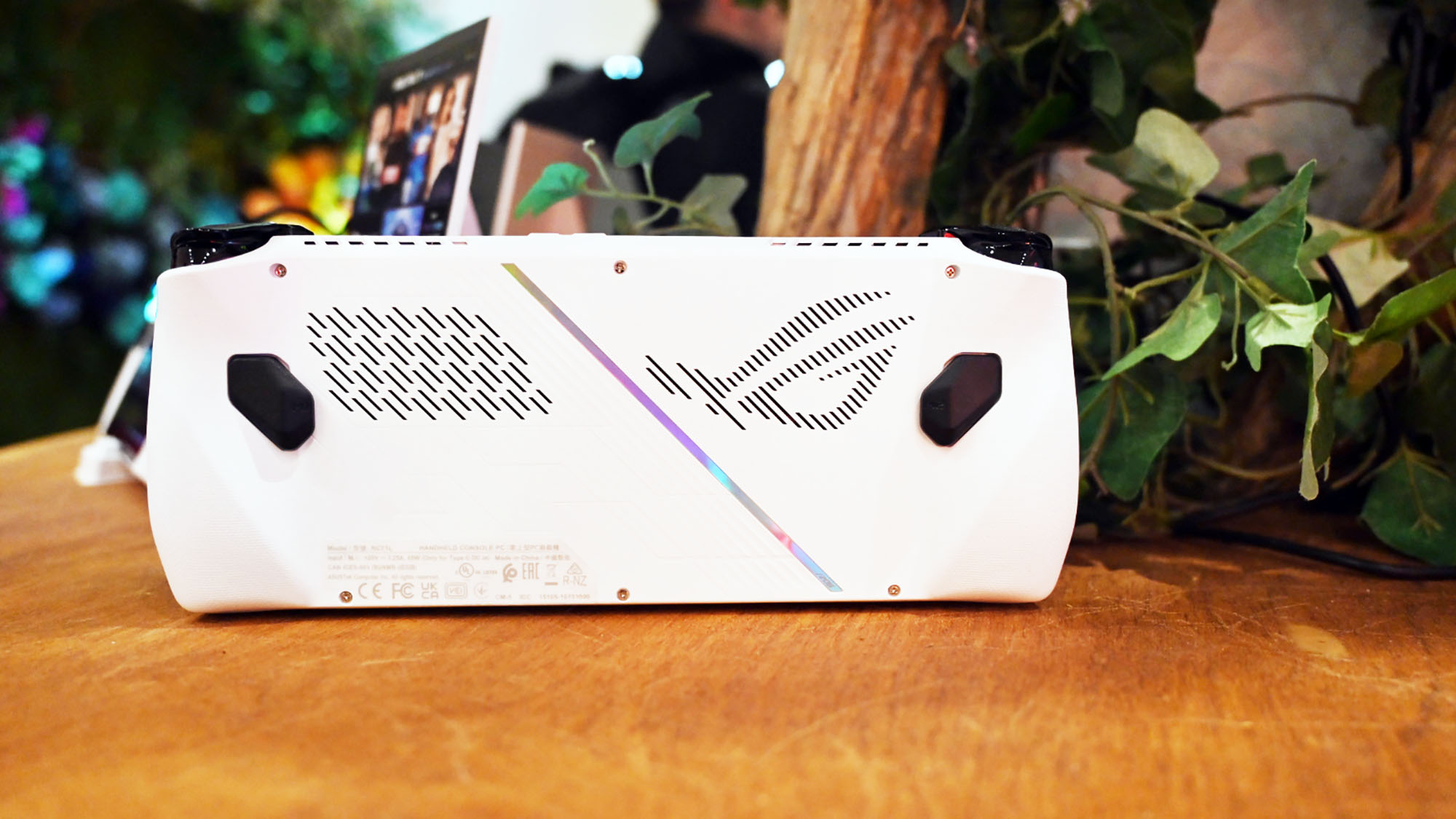 However, the Asus ROG Ally is a gaming machine, so how it plays is more important. Sure, it might not be as zippy as the higher-end model, but do you really need it to be? Once you get your games downloaded, that'll be all you focus on (unless you plan to use it as an all-in-one device).
Asus ROG Ally Z1 vs Z1 Extreme: 3D Mark 
The Z1 Extreme did phenomenally during our re-tests in July, revealing that Asus had been hard at work to improve performance on the software end. It managed a score of 7,980 in the Fire Strike benchmark, while achieving 3,556 in the Time Spy benchmark. You'd think a $100 difference in price would lead to only minor shifts in performance, but you'd be wrong: These two models performed quite differently here.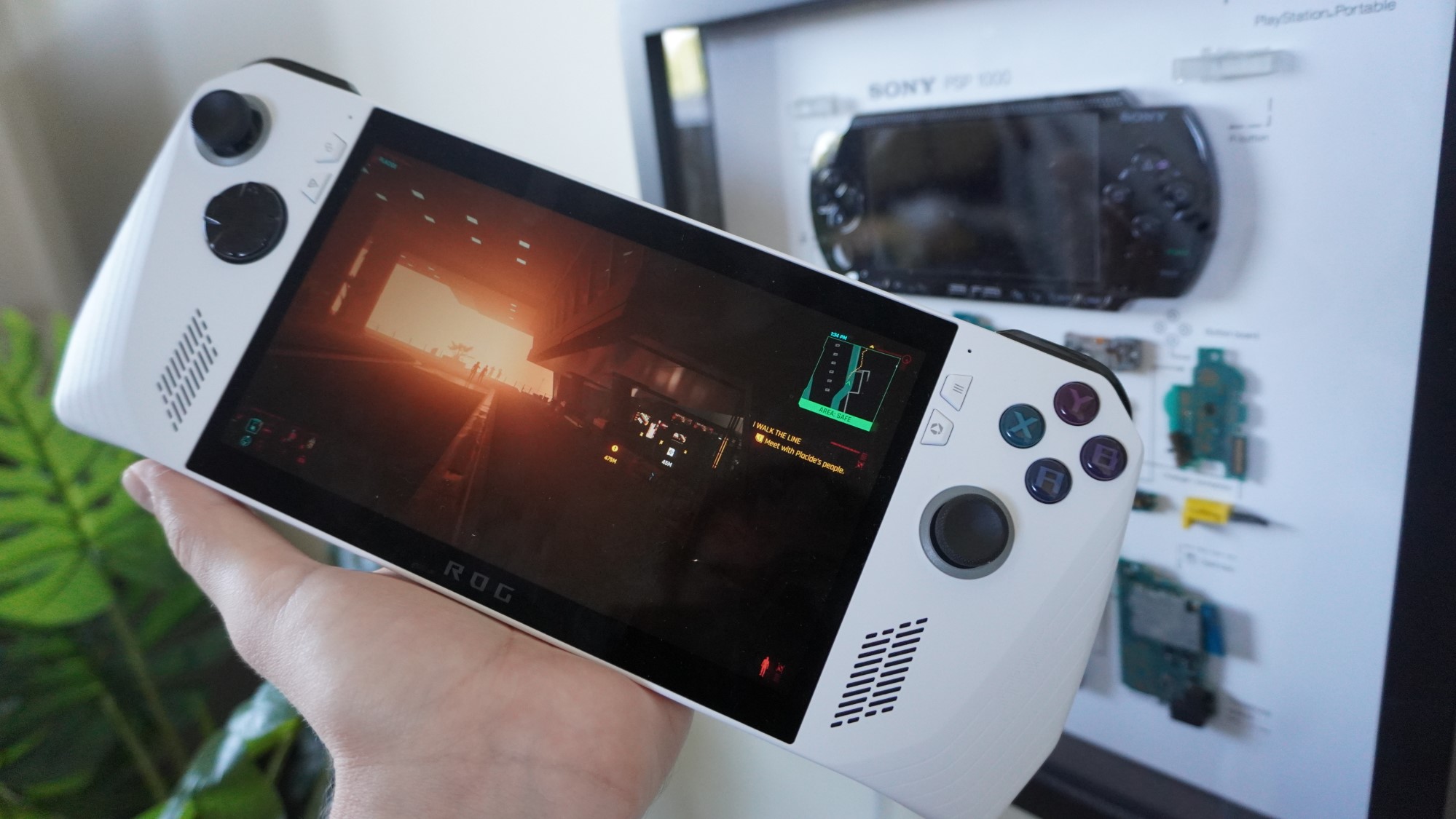 The Ryzen Z1 did way worse in the Fire Strike benchmark, achieving a score of 4,448. This is more than 3,000 less than the Z1 Extreme. Things get even worse with its 1,800 score in the Time Spy benchmark, as it's nearly half the performance seen in the more expensive model. 
It's hard not to look at these scores and come to a swift conclusion: Is this massive performance difference worth saving a meager $100? For some it will be absolutely worth it, while others might prefer the more powerful model. This depends entirely on what you plan to use the handheld console for, but these are merely benchmarks and the real performance differences can be seen in testing actual games.
Asus ROG Ally Z1 vs Z1 Extreme: Gaming
I launched Dirt 5 and was curious if it could survive, as the Z1 Extreme managed a pretty impressive 32 frames per second on Ultra High graphics settings at 1080p.Unfortunately, if the previous section wasn't enough of an indicator, the base Z1 did far worse. Performing the same benchmark at the same settings, I managed an average of 11.5 fps. Ouch.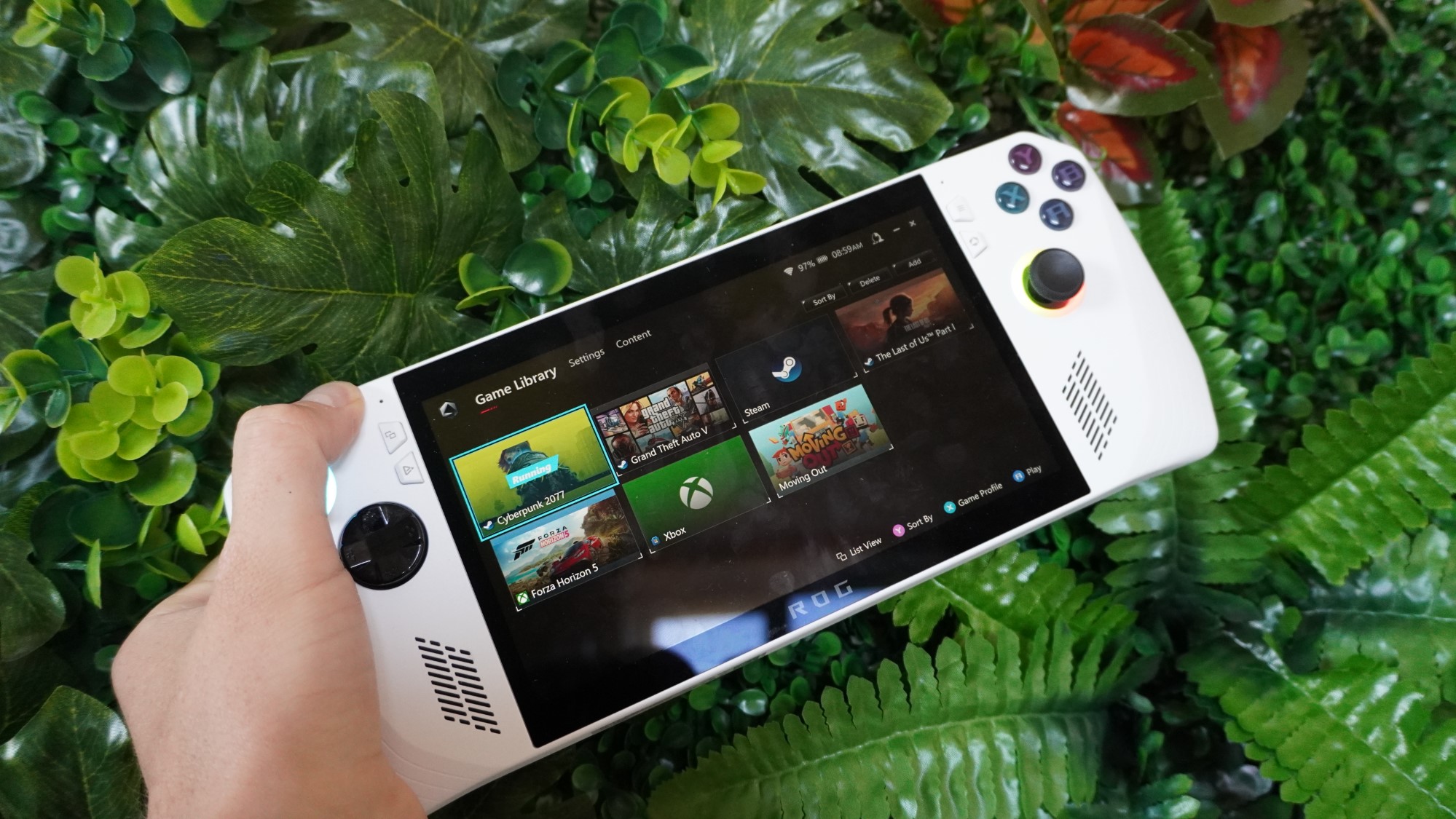 Even from my introductory in-game race, driving throughout the world felt choppy and my eyes hurt after five minutes of driving. This is mostly because I was playing on Ultra High settings, and if you don't have as much interest in experiencing the game that way, it probably won't bother you. I spent hours playing Lies of P on it at low graphics and managed a solid 50 to 60 fps with occasional stutters. But the gap in power between the two models is massive.
We also tested Grand Theft Auto V on both machines, with the Z1 Extreme managing an impressive 34.5 fps at Very High settings and 59 fps on Normal. The base Z1 hit 15 fps at Very High and 27 fps on Normal, which continues to showcase the massive differences in performance.
Asus ROG Ally Z1 vs Z1 Extreme: Battery life
These massive gaps in performance might make you think the two consoles will have vastly different battery longevity, but that's not the case. We ran the PCMark 10 test, which runs the battery in a window on a continuous loop until the system dies, and it lasted 1 hour and 46 minutes. The Z1 Extreme was only three minutes less at 1 hour and 43 minutes, so that's not much of a difference.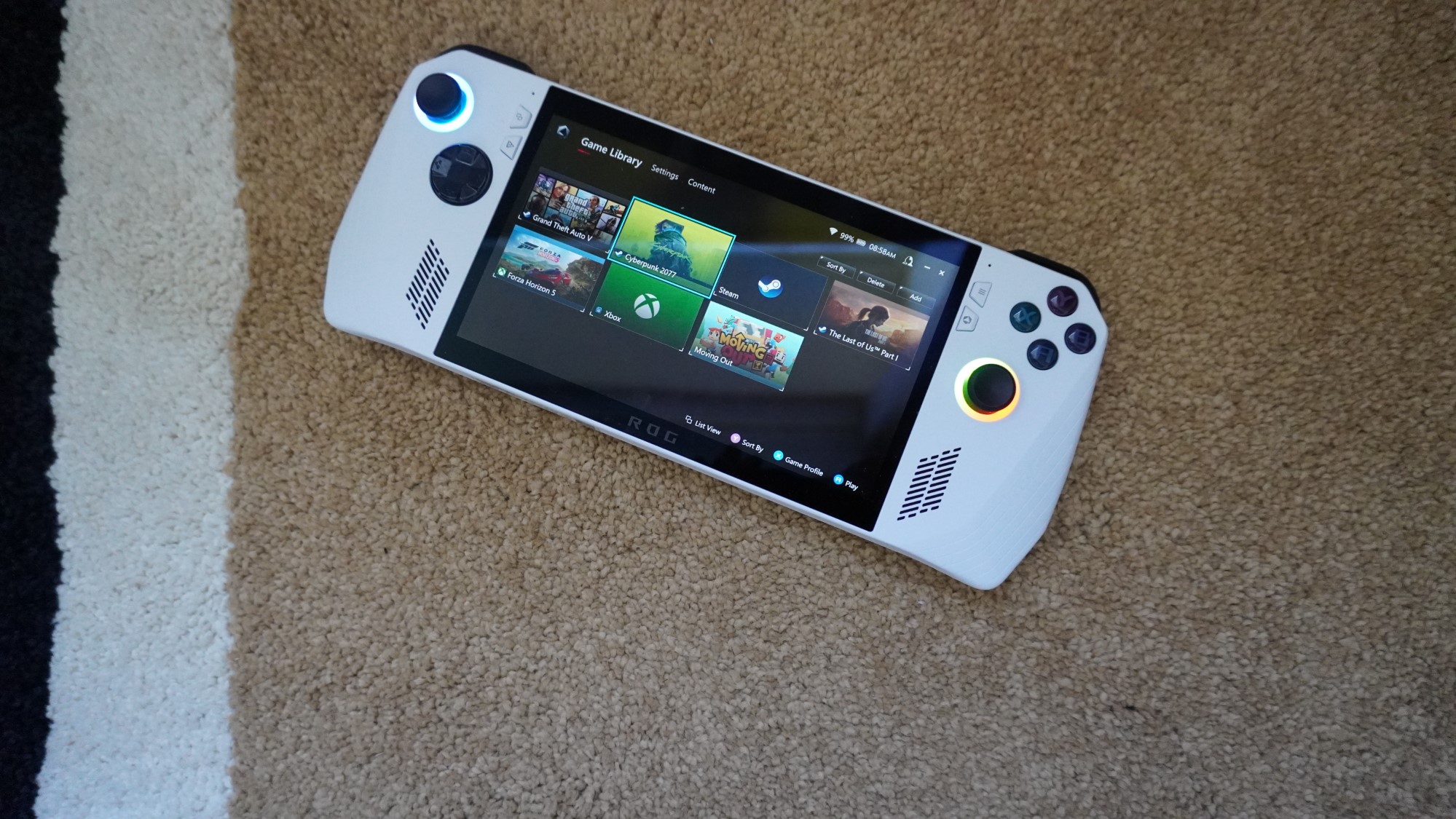 PCMark 10 is meant to provide a metric closer to actual gaming, but the base battery life utilizing the Laptop Mag battery life test, which consists of continuous web surfing at 150 nits of brightness, was a tad different. The ROG Ally Z1 lasted 6 hours and 17 minutes, while the Z1 Extreme managed 5 hours and 51 minutes. This difference is marginal.
Bottom line 
There is no world in which we'd recommend the base Asus ROG Ally to a majority of gamers. If you plan to exclusively play smaller indie titles that won't require particularly strong hardware, or just want to emulate older games, you won't notice the performance difference.
But if you have any interest at all in playing more demanding titles on higher graphics settings, you will walk away from this machine full of disappointment. It's important to keep in mind that the initial Asus ROG Ally Z1 Extreme also had performance issues before an update helped smooth things out, but unless Asus can pull a similar trick with the ROG Ally Z1, we would recommend everyone pay the extra $100 for the Z1 Extreme.