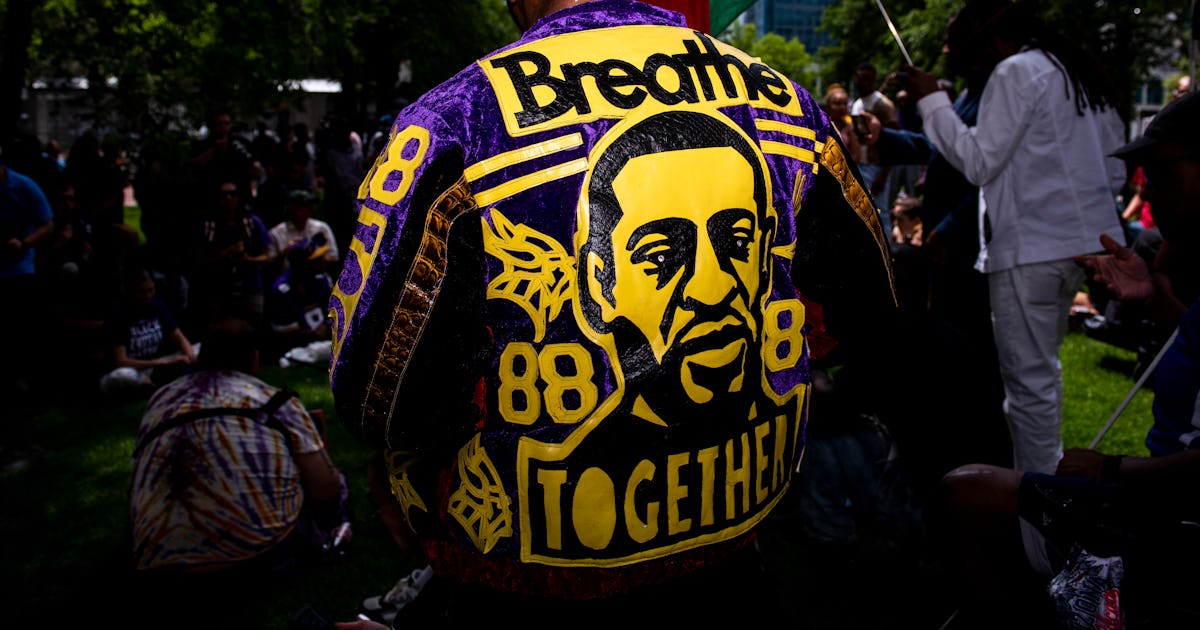 On Friday afternoon, former Minneapolis police officer Derek Chauvin was sentenced to 22.5 years in prison for the May 2020 murder of George Floyd. The decision comes roughly two months after a jury found Chauvin guilty of second-degree unintentional murder, third-degree murder, and second-degree manslaughter. Chauvin, 45, will have 90 days to appeal the sentencing.
Floyd's brothers, nephew, and 7-year-old daughter gave emotional victim impact statements at the sentencing hearing, his daughter by video. Chauvin, who didn't speak at the three-week trial in March and April except to invoke the Fifth Amendment, offered condolences to the Floyd family, and said, "There's gonna be some other information in the future that would be of interest, and I hope things will give you some peace of mind." His mother also addressed the judge on behalf of her family.
In May 2020, Chauvin, who is white, knelt on George Floyd's neck for over nine minutes, while the Black man repeatedly said he couldn't breathe. The murder was captured on video by a 17-year-old, which in turn prompted some of the largest racial justice demonstrations in U.S. history.
Today's sentencing decision was somewhat unexpected. For a person with no criminal history, like Chauvin, a typical sentence for this crime would be 10-15 years with a maximum sentence of 30 years, according to New York Times reporter Shaila Dewan.
In April, Hennepin County District Judge Peter Cahill ruled there were aggravating factors in this case, giving Cahill discretion to exceed that sentencing benchmark. According to CNN, in the past 13 years, Cahill has sentenced six people convicted of second-degree murder, with prison terms ranging from 12.5 years to the legal maximum of 40 years.
In a memo filed in early June, prosecutors for the state of Minnesota asked for a 30-year prison sentence for Chauvin, which "would properly account for the profound impact of Defendant's conduct on the victim, the victim's family, and the community." Chauvin's defense team had requested probation and time served.