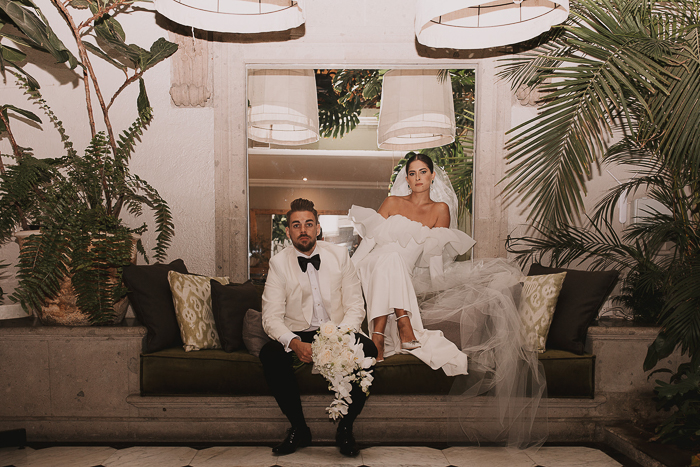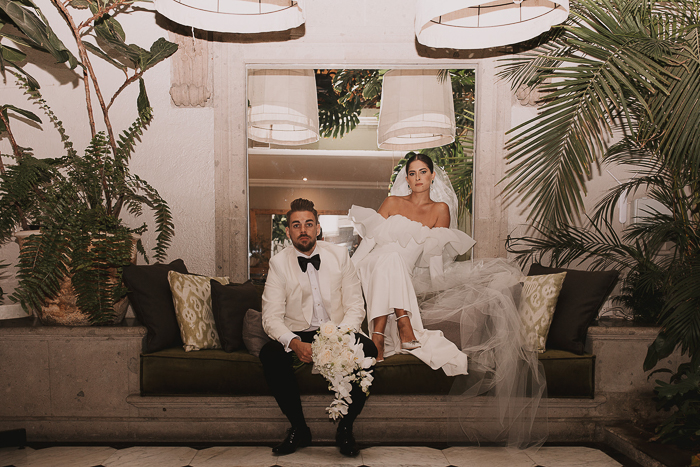 Valeria and Craig had a definite plan for their wedding: a modern and fun atmosphere with vibrant colors. They chose the Antiguo Molino for its mix of history and contemporary feel, perfectly aligning to their creative vision. Even though planning from far away was tough, they relied on the experts–which included Junebug member and planner Lupita Tirado–and it paid off. Their trust was rewarded as their Antiguo Molino destination wedding exceeded their expectations, turning their dream into a beautiful reality. 
Central to their celebration wasn't just their union, but also a stunning showcase of fashion and style. Valeria looked chic in a fitted off-shoulder gown featuring a statement neckline and long sleeves, while Craig appeared dashing in a classic tuxedo with a white jacket. After exchanging vows at their intimate ceremony, a stunning reception followed in the courtyard. Vibrant centerpieces, elegant gold accents, and rattan bistro chairs stood out against the all-black tablescape. The festivities continued well into the night, with the couple and their guests celebrating under the glow of fairy lights and disco balls.
This wedding uniquely combines contemporary and timeless elements, all beautifully captured by Junebug member Gaby Bolivar. If you and your partner are dreaming of a destination celebration in the heart of Mexico City, keep scrolling to see more, and get your Pinterest boards ready because you're in for a delightful treat.
The Couple:
Valeria and Craig
The Wedding:
Antiguo Molino, Centro, Mexico City, Mexico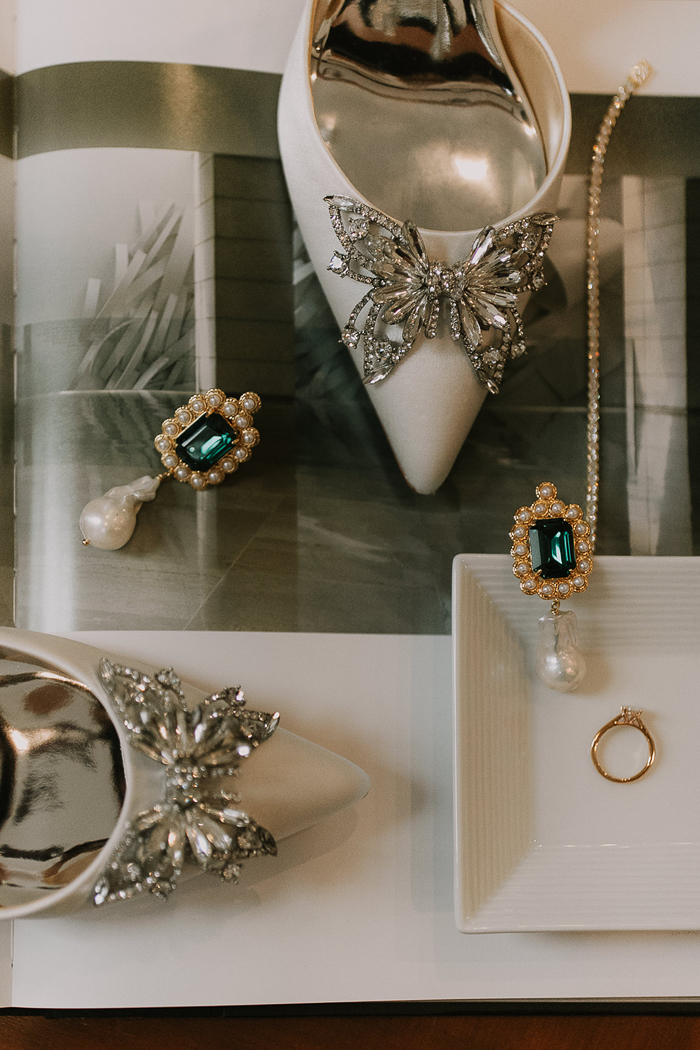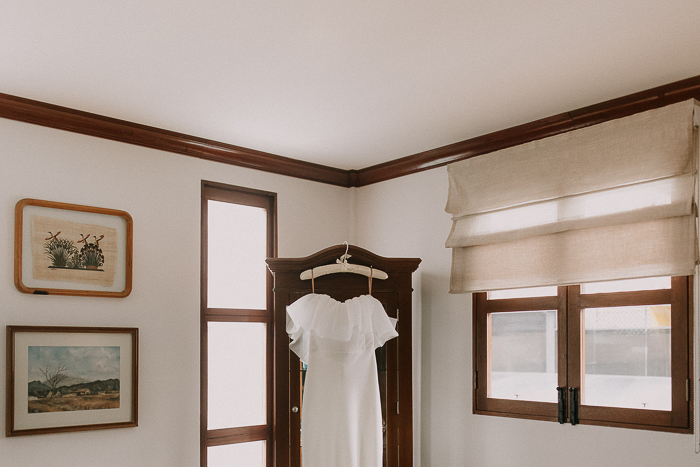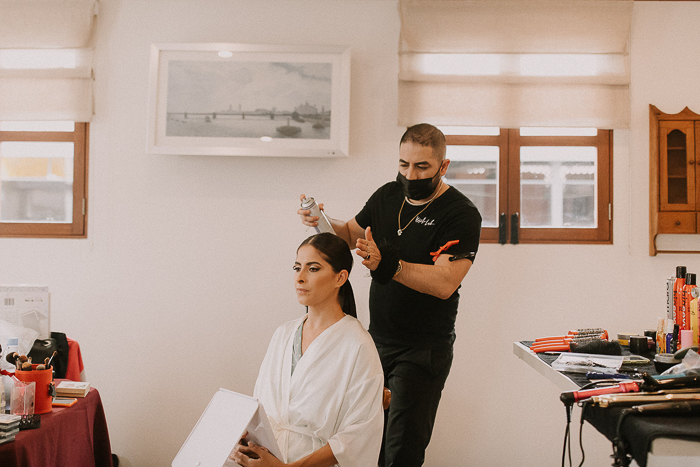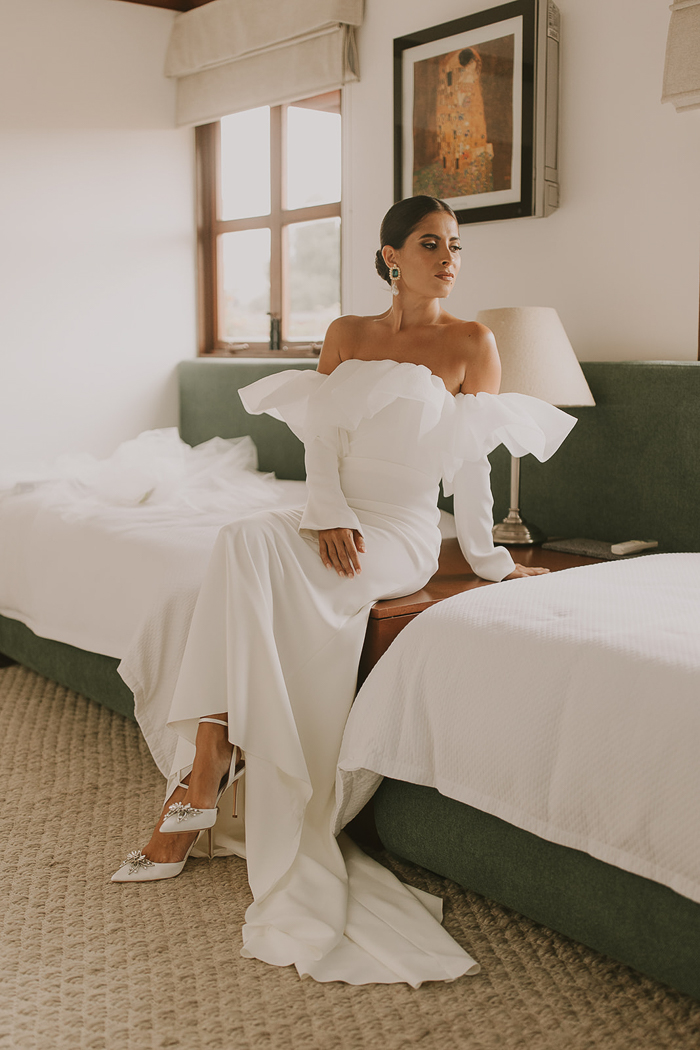 Recommended Reading: Everything You Need to Know About Wedding Dress Shopping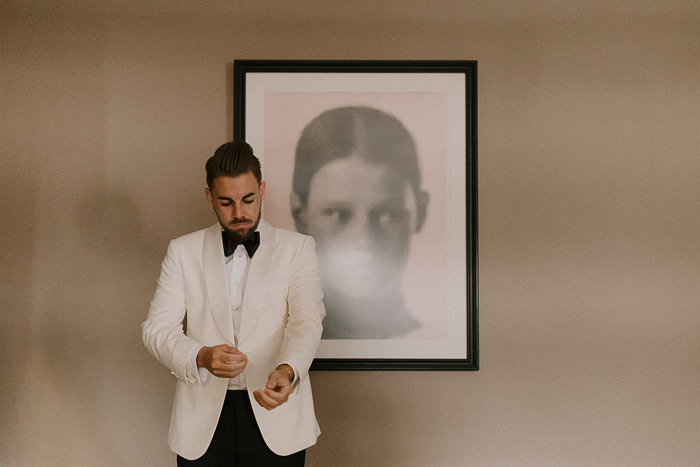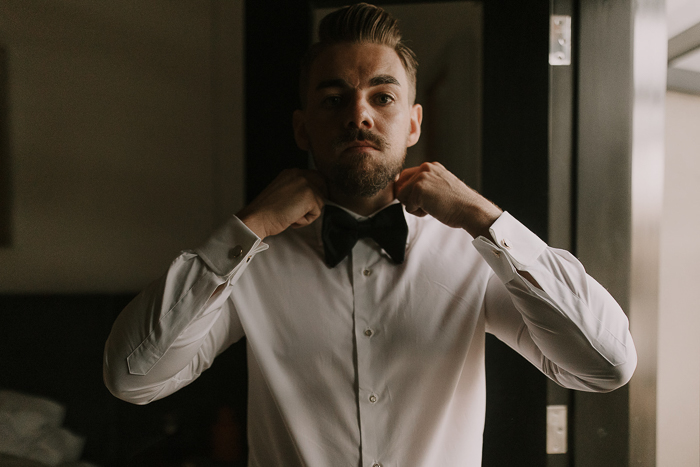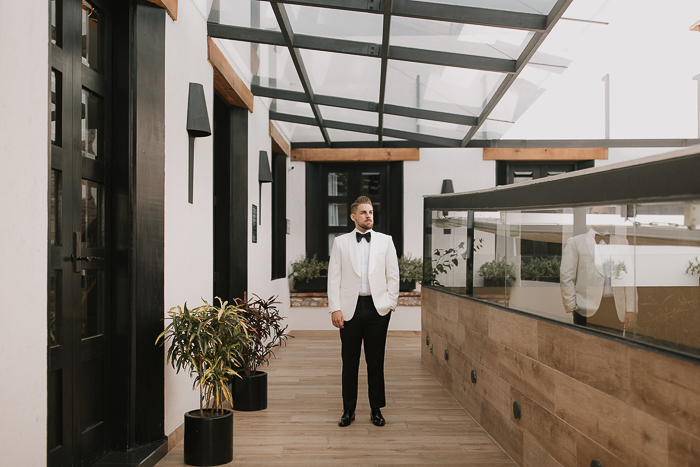 How Their Vendors Helped Bring Their Antiguo Molino Destination Wedding To Life
The biggest challenge was planning the wedding while living abroad in Hong Kong. Because of the distance, everything had to be managed remotely. But with the help of our team, things went smoothly. Our tip for couples planning a destination wedding is to communicate well with your planner and ensure your wedding ideas are clear and understood.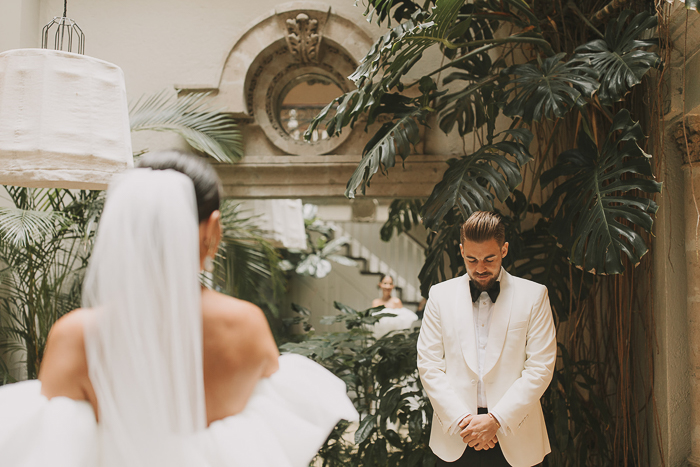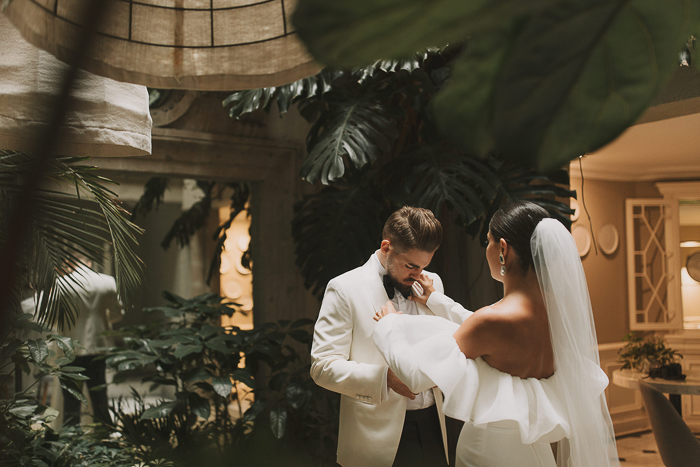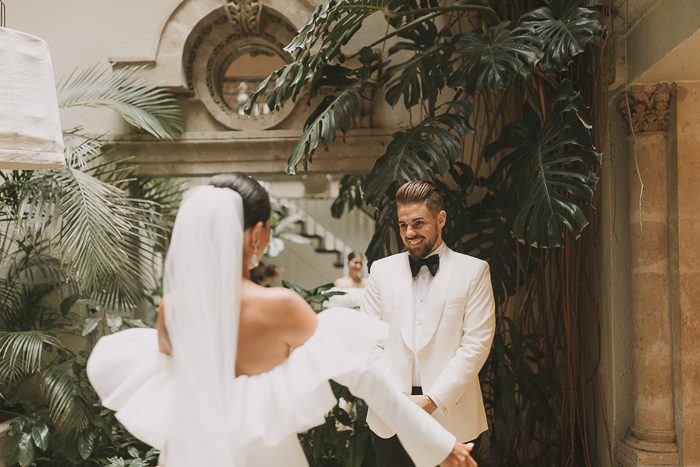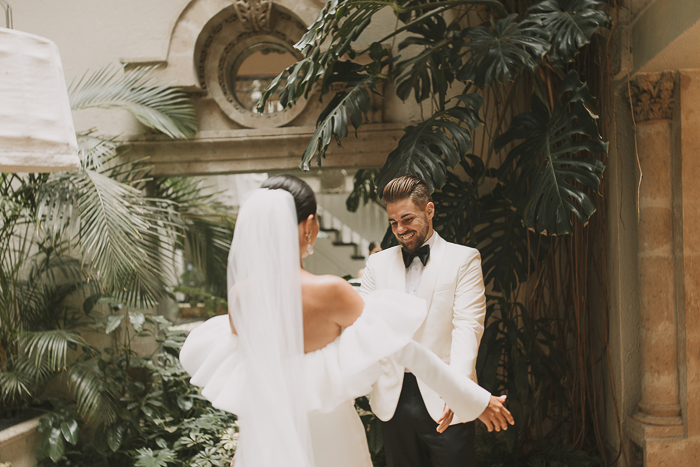 Recommended Reading: Should I Have A First Look At My Wedding?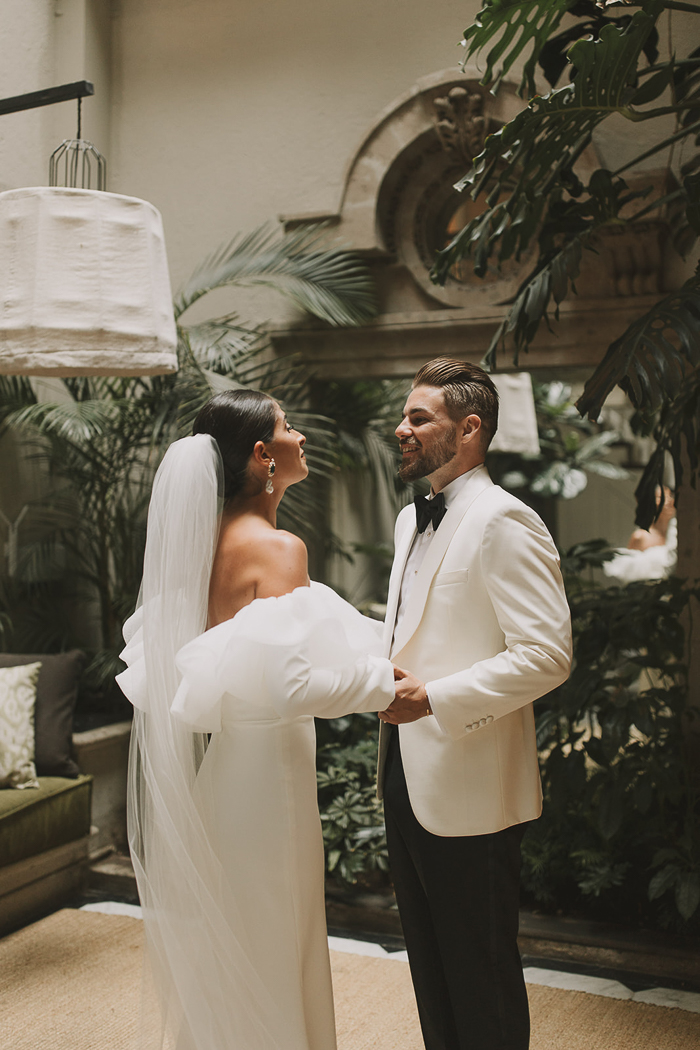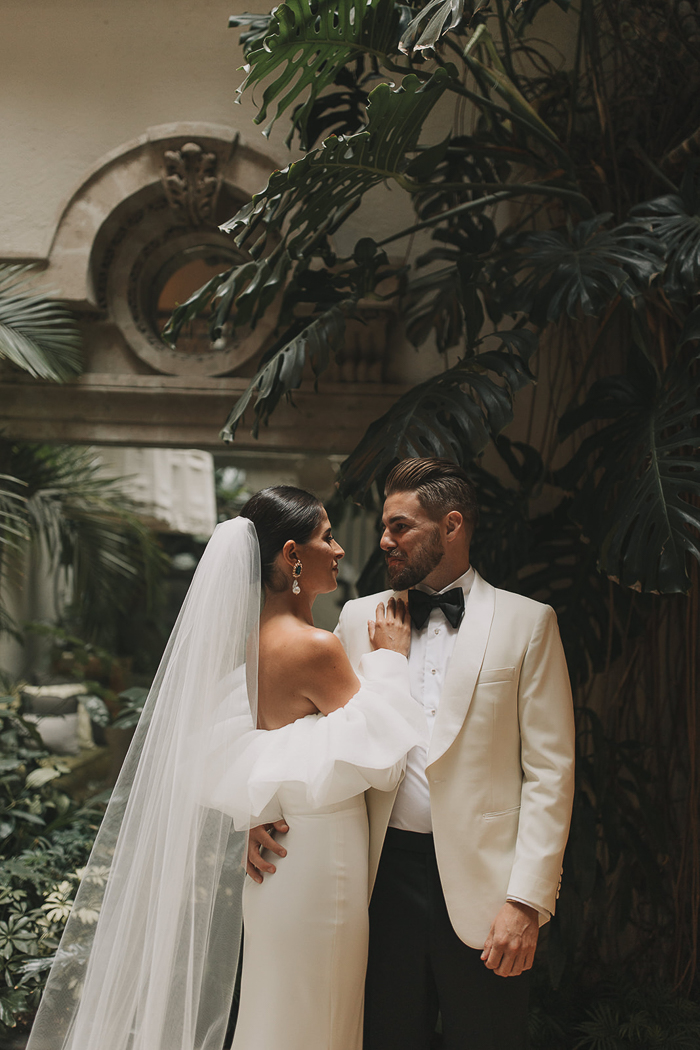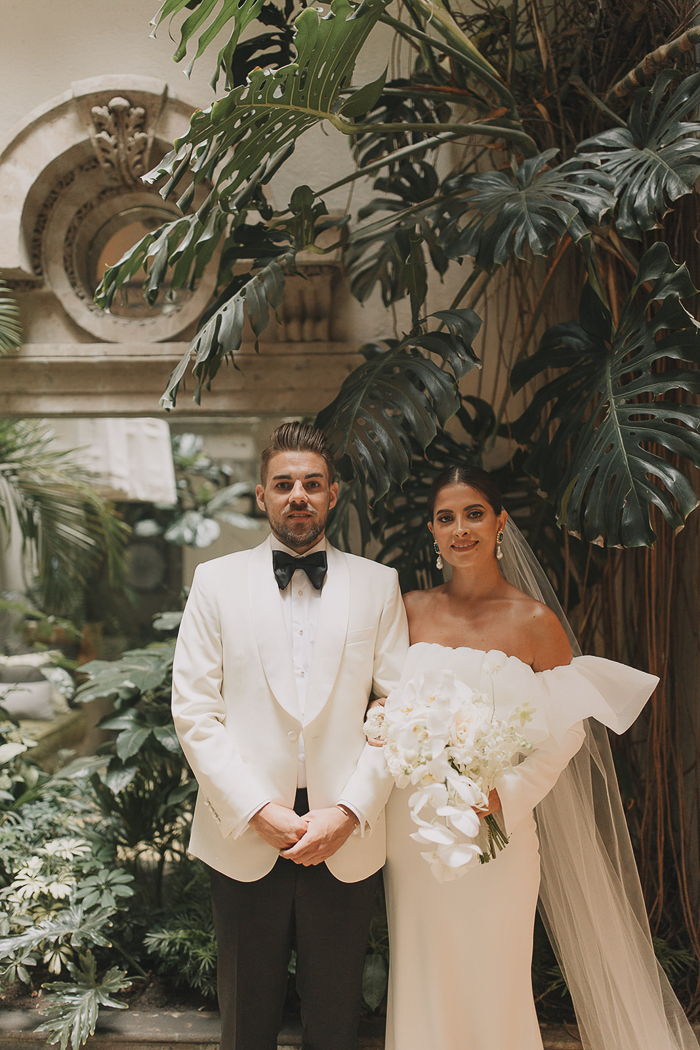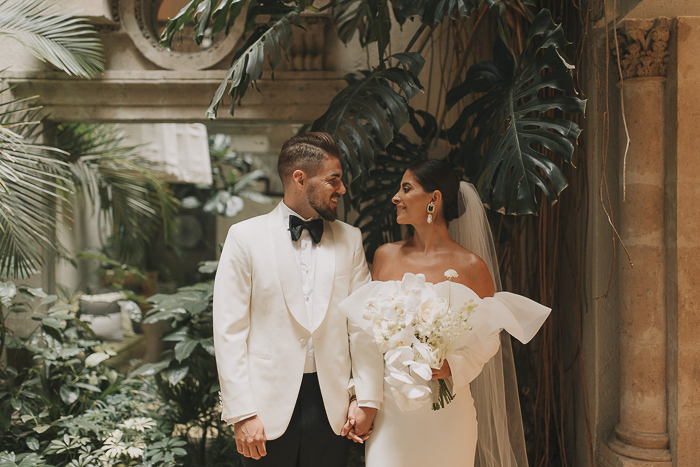 Why They Chose Antiguo Molino As Their Wedding Venue
We wanted our wedding to have a vibrant and contemporary vibe, with bold colors instead of the conventional green and white color palette typically associated with weddings. Our venue choice was deliberate. We wanted a modern space with a touch of historical significance and an excellent location. This choice was particularly significant to me, given my background as an architect and how the space felt was really important.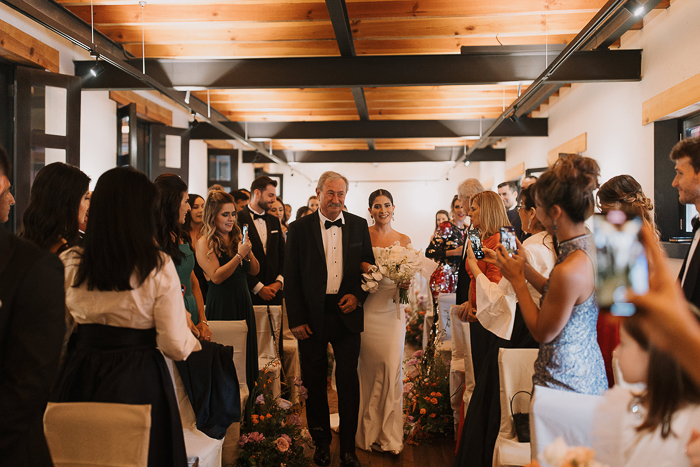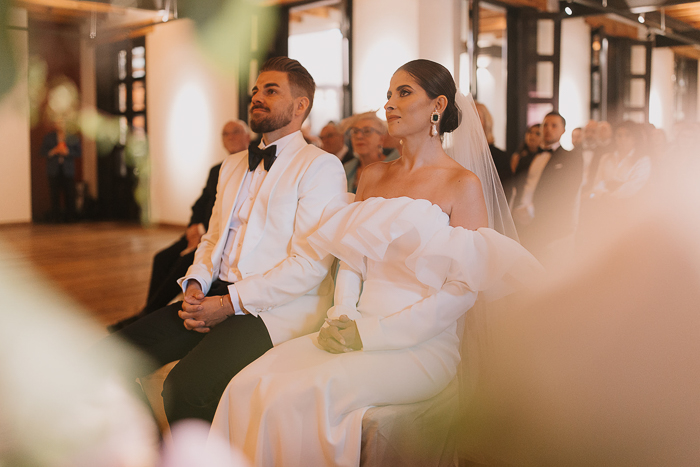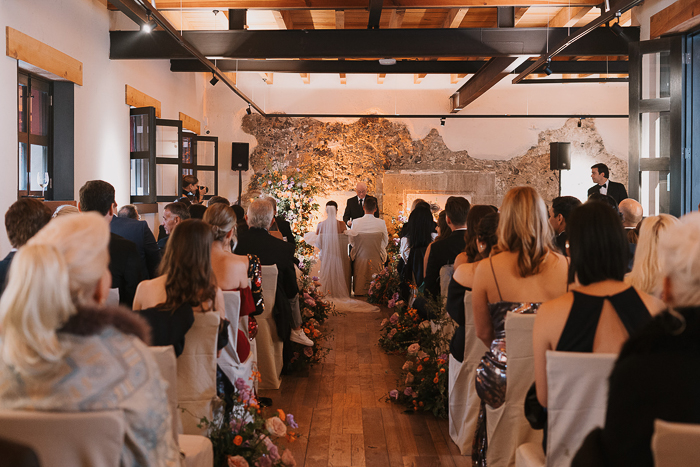 How They Personalized Their Ceremony
The ceremony was heartfelt and intimate. Sharing our own vows was significant to us. My sister's husband officiated, and his touching words added a beautiful touch, making the moment even more memorable.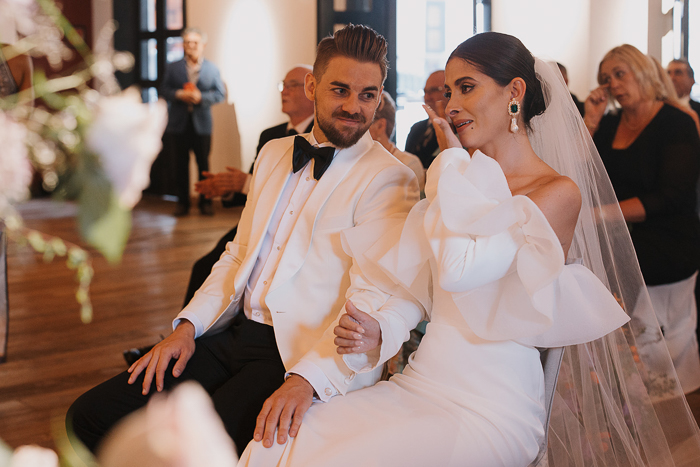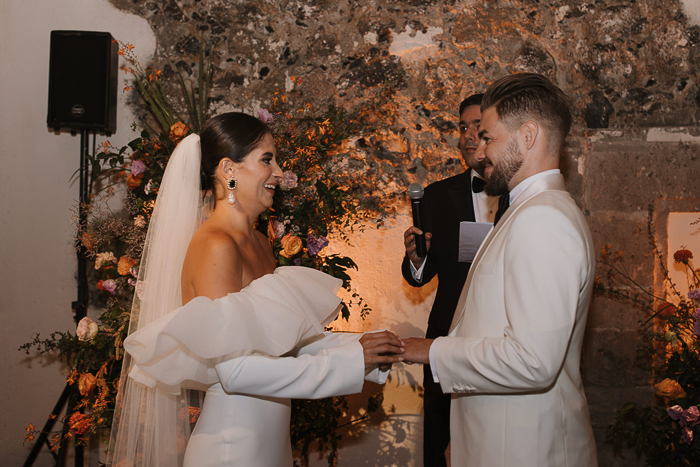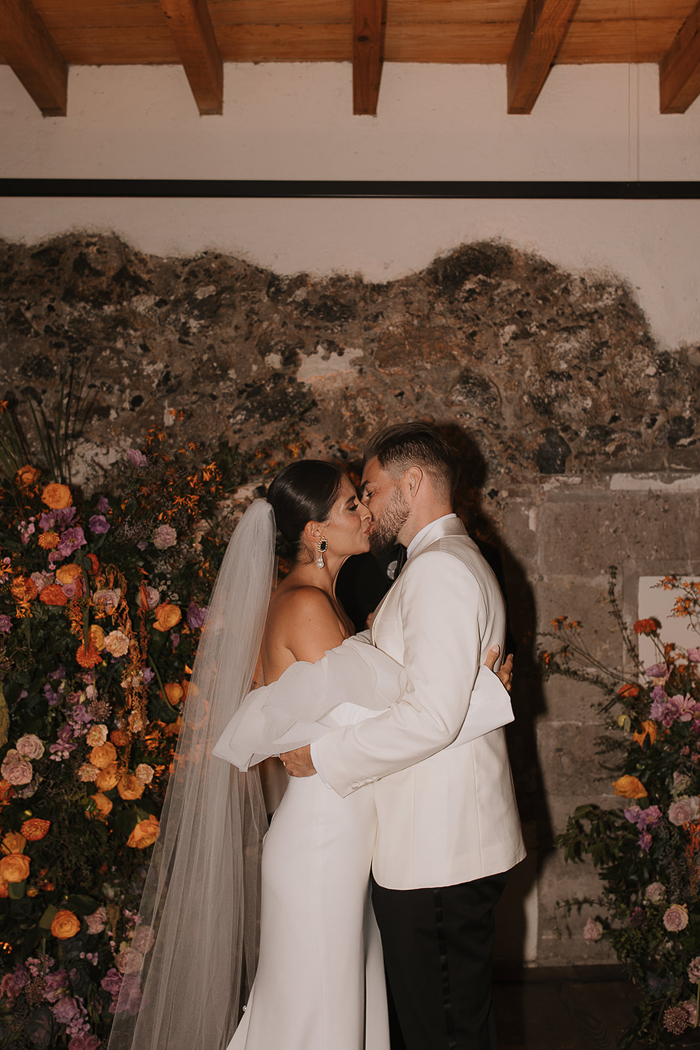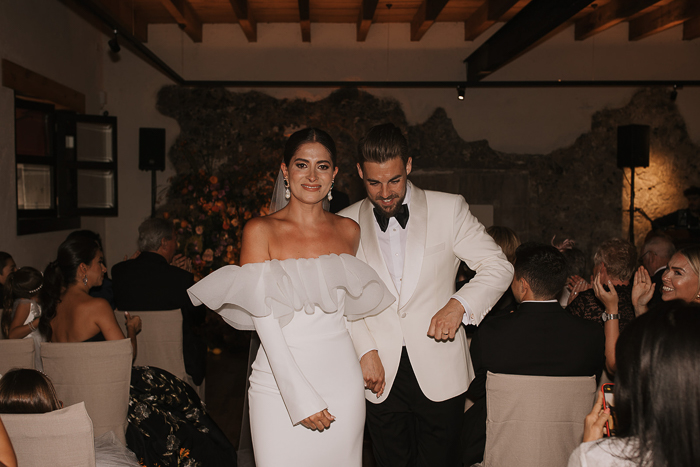 Staying Within Their $40K Wedding Budget
Sticking to our $40,000 wedding budget was a joint effort between us and our planner. It was crucial to achieve what we envisioned without overspending. We managed to stay within this budget, although we had to make some adjustments. We decided to reduce costs on elements like flowers and ceremony decorations.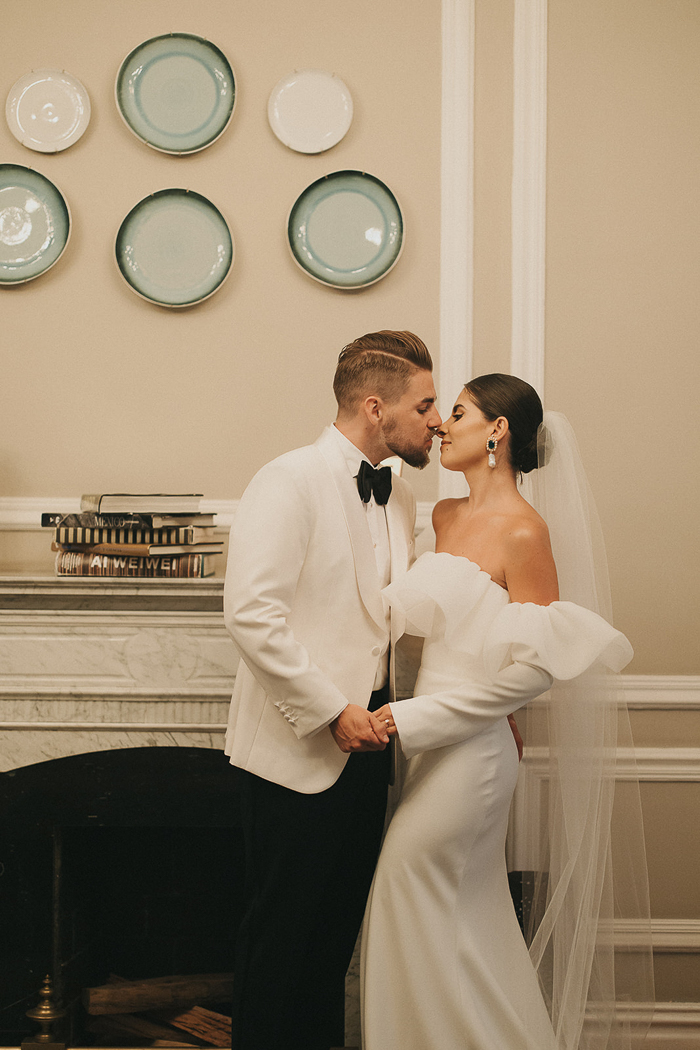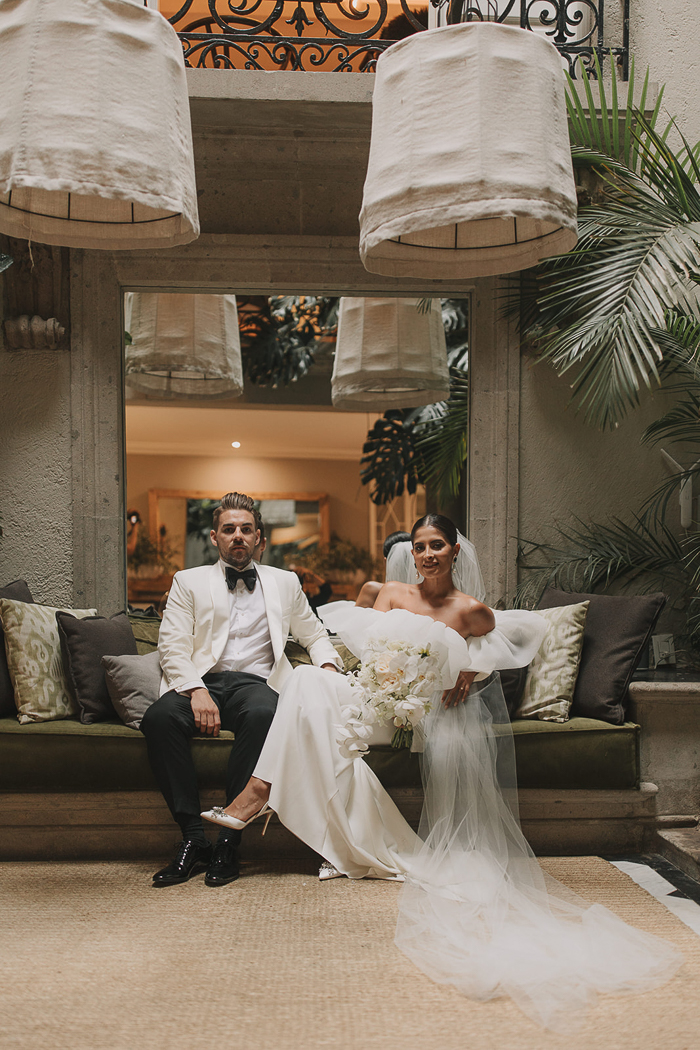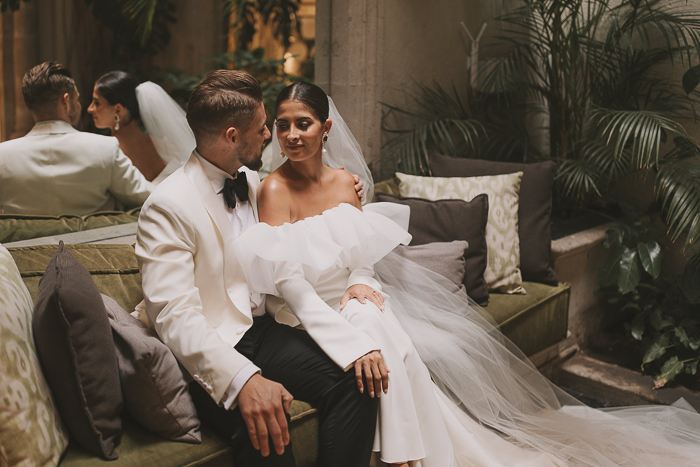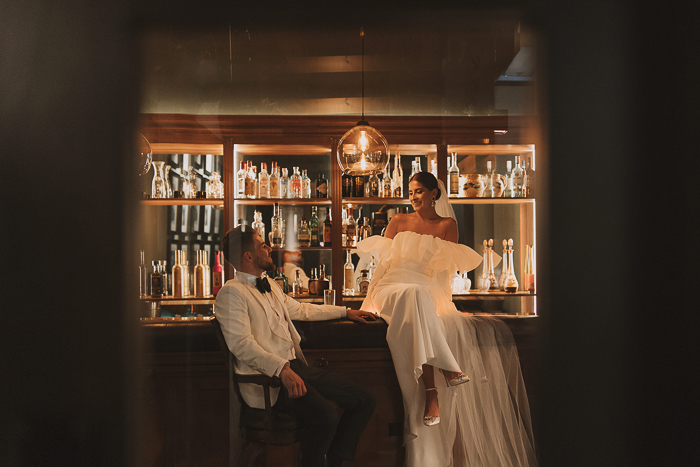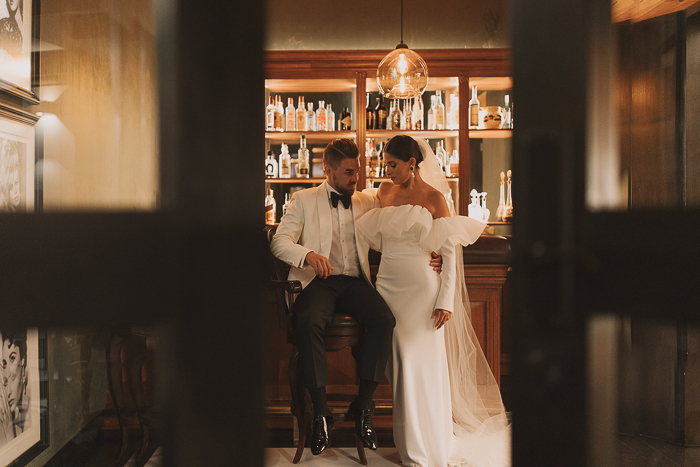 Recommended Reading: Unique Groom Style Ideas For The Well Dressed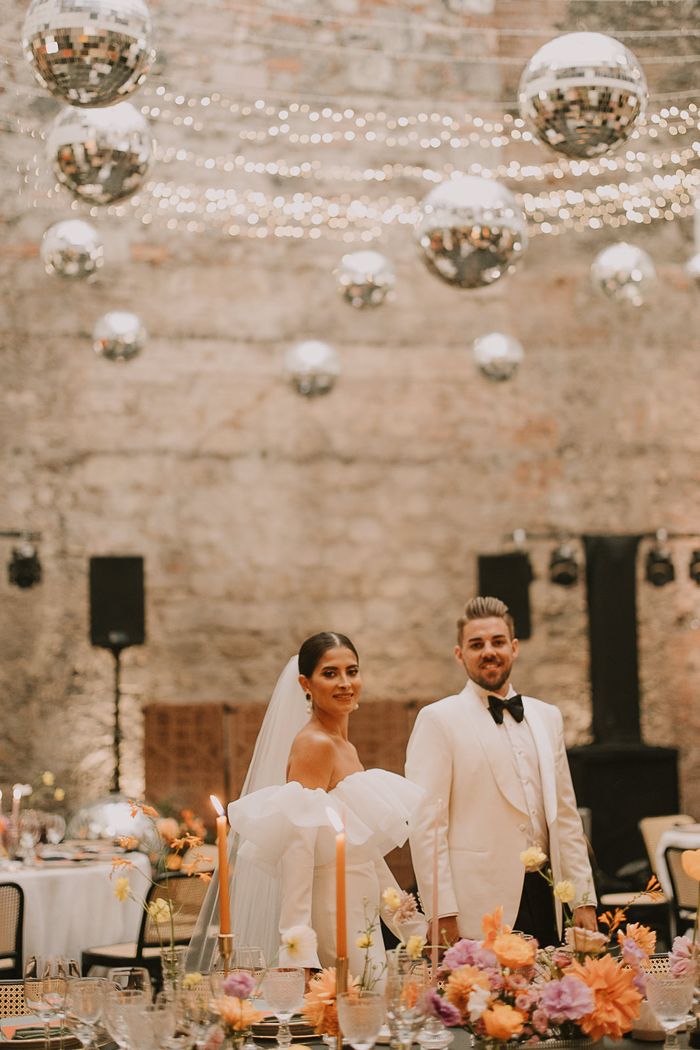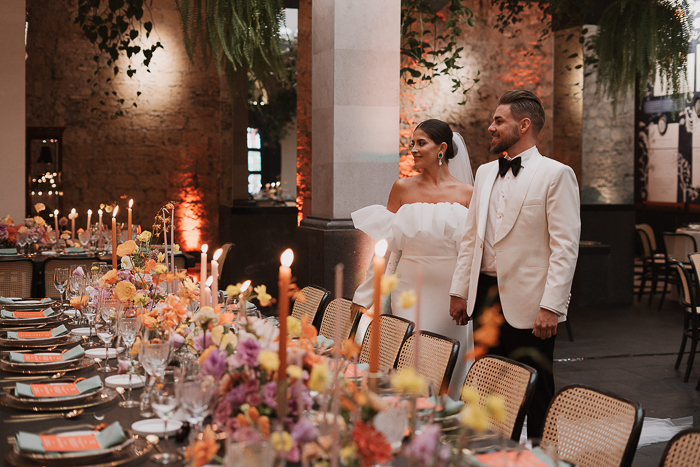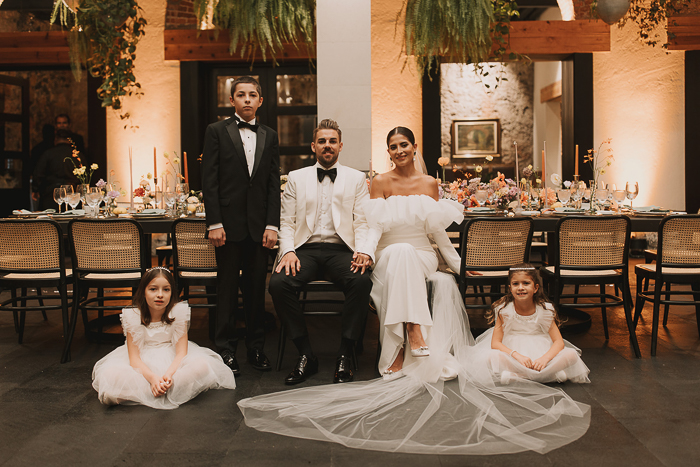 Spending Time with Their Loved Ones Was The Best Gift
Being with our loved ones meant everything to us. After a long time apart due to Covid, having friends and family together was truly amazing. The best surprise was seeing each other and being united again. Our separation made this reunion incredibly special, and being able to celebrate together was the best gift of all.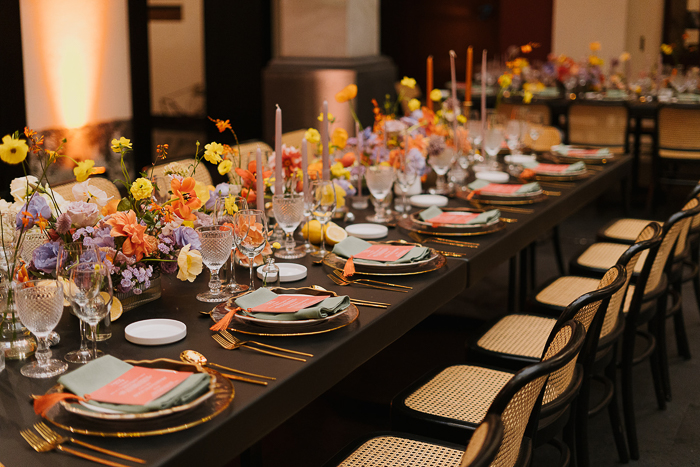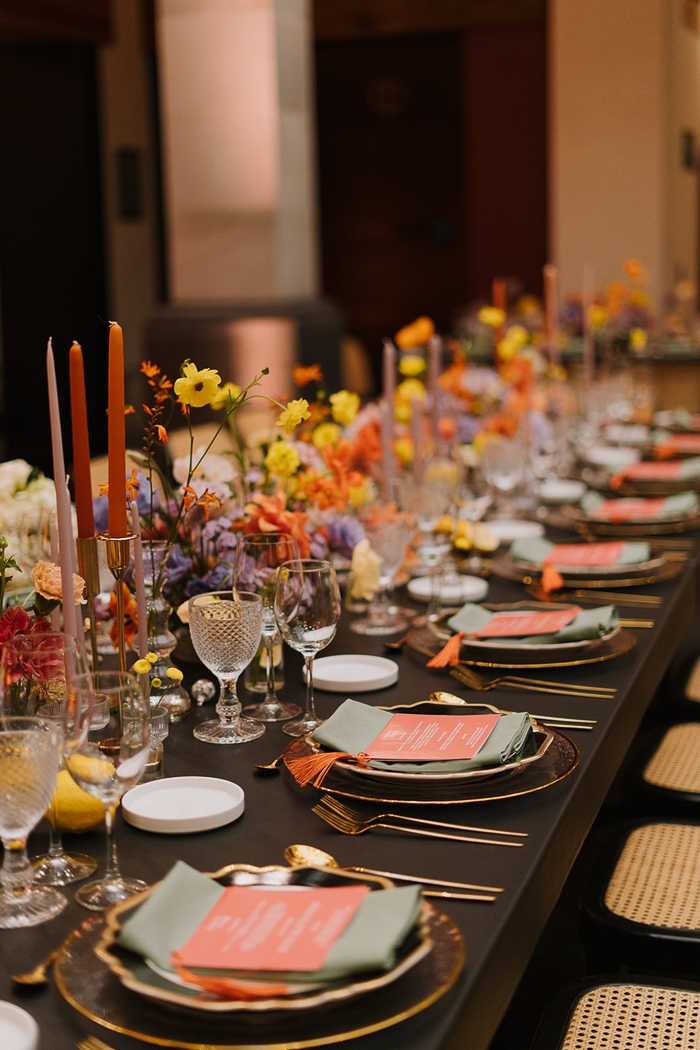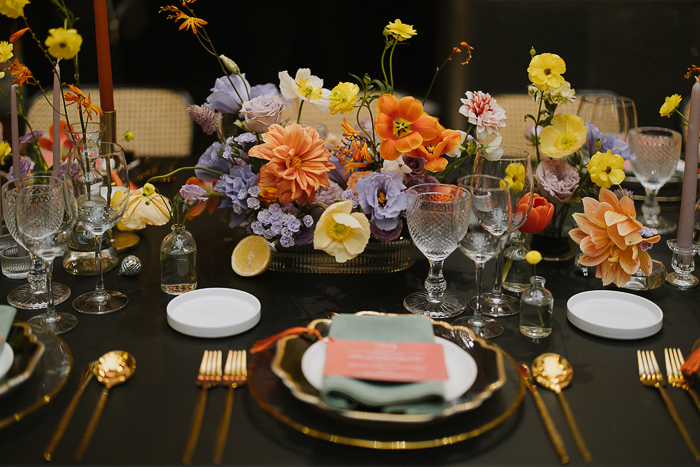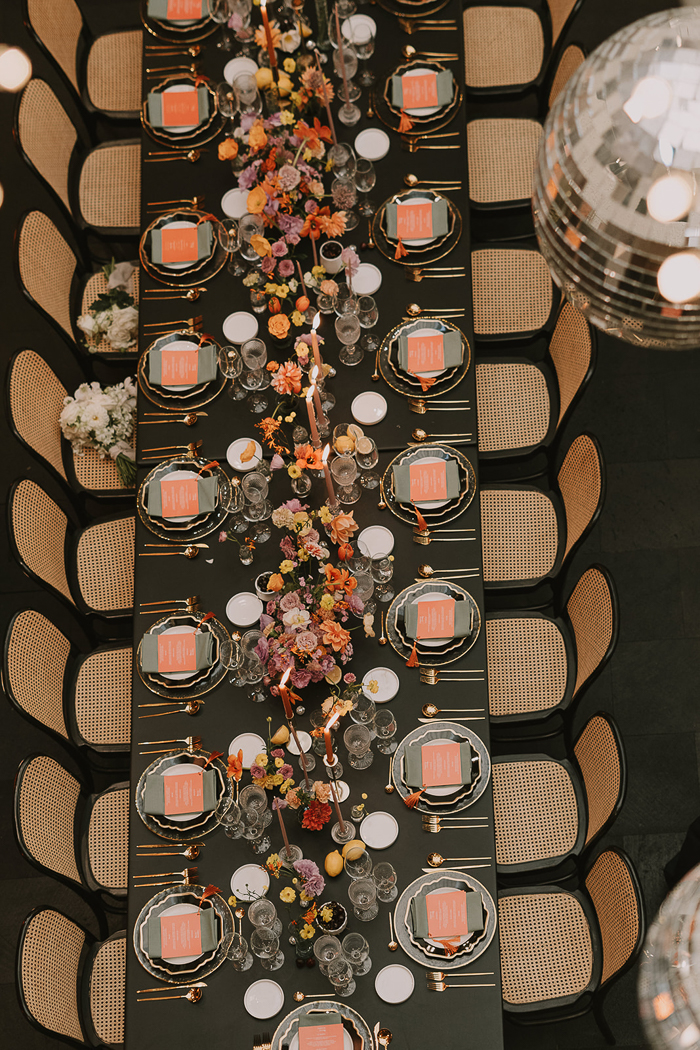 Recommended Reading: Use This Wedding Reception Table Checklist for Stress-Free Styling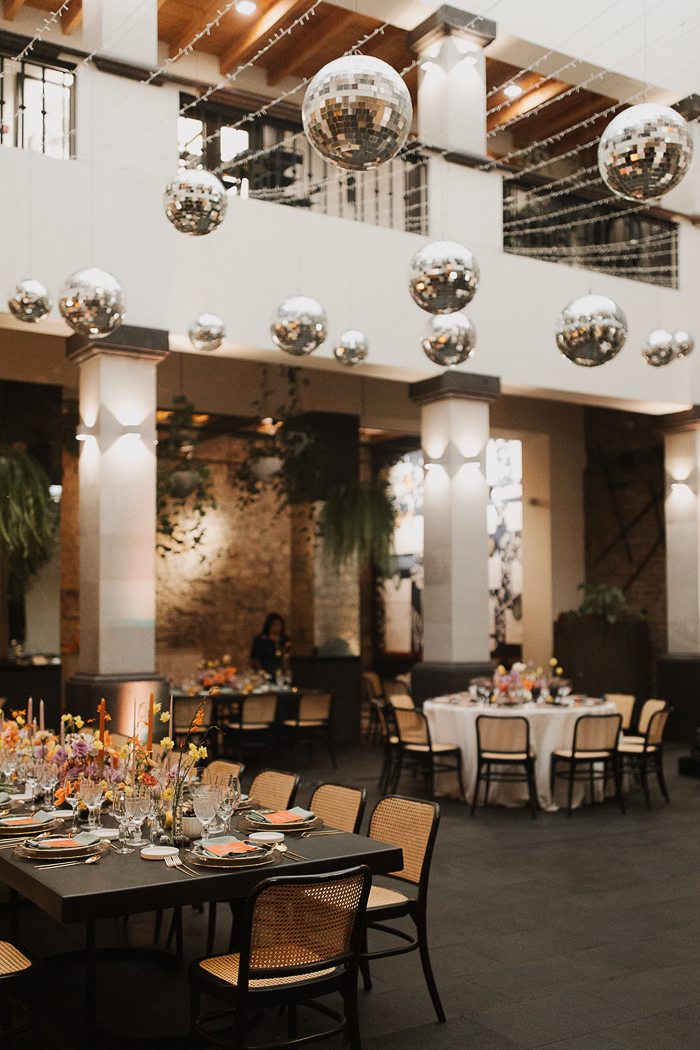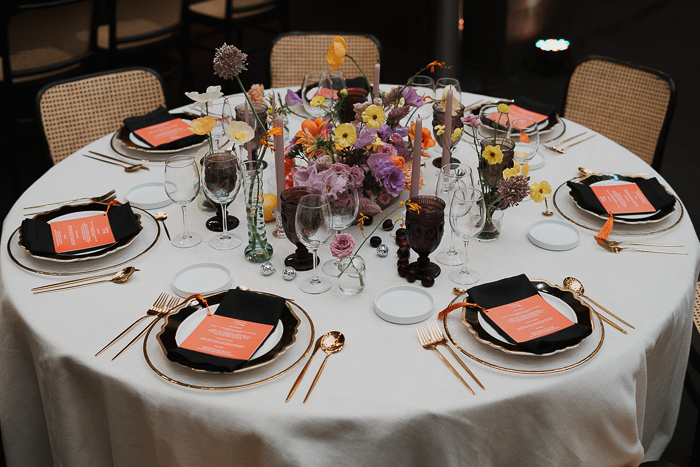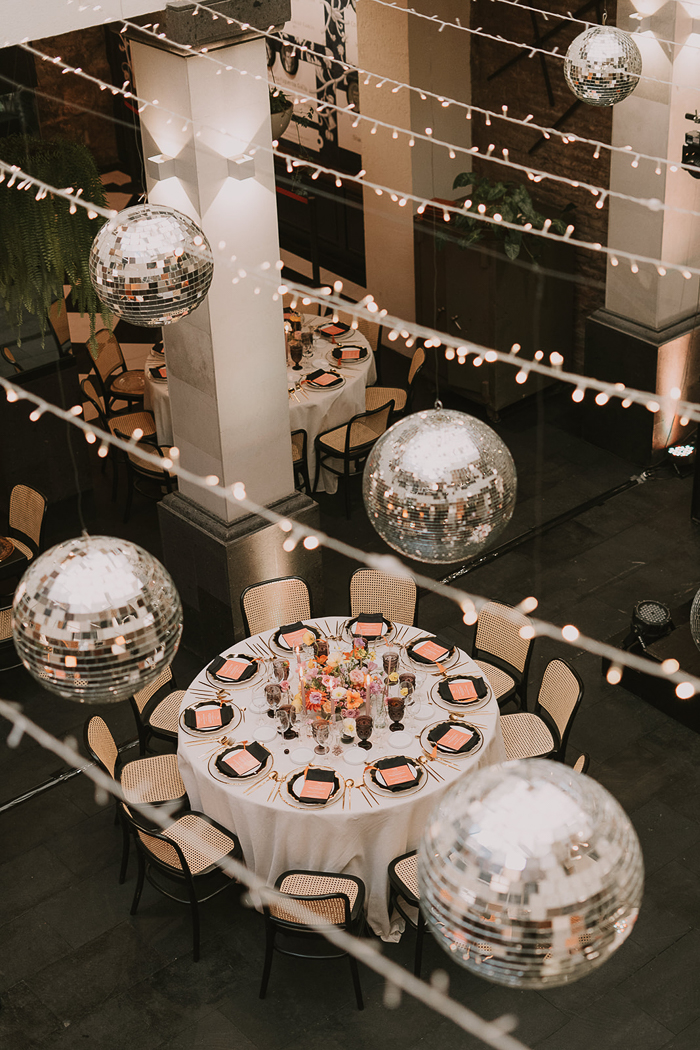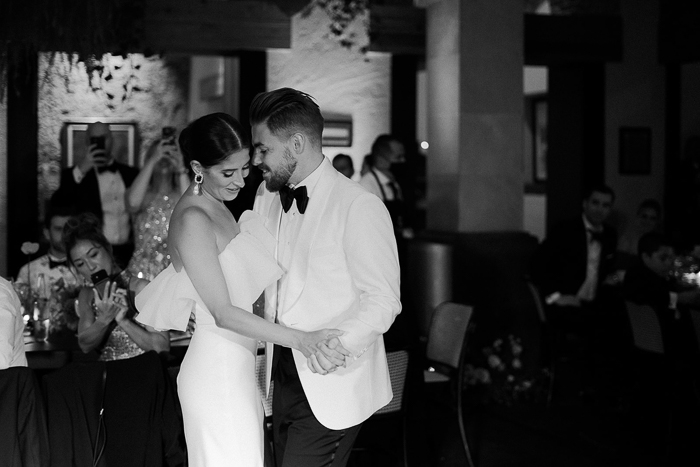 Congratulations to Valeria and Craig on their colorfully modern Antiguo Molino destination wedding. And a big thank you to Gaby Bolivar for capturing all the special memories they will cherish for the rest of their lives and Lupita Tirado for bringing their vision to life. Check out Gaby's profile in our directory of the world's best wedding photographers, as well as Lupita's profile, to make your Mexico destination wedding come to life..
If the idea of getting married in a picturesque destination like Mexico resonates with you and your partner, explore these dreamy Mexican venues for inspo. Then, dive into our guide on planning a destination wedding in Mexico, filled with valuable tips and creative ideas to turn your dream wedding into reality.