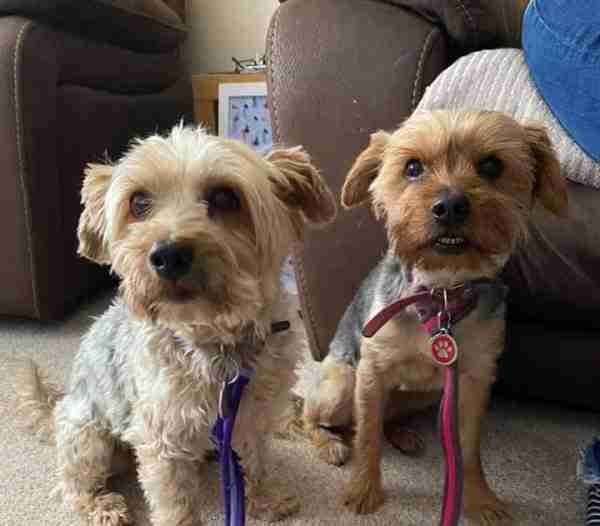 Cleo and Harvey are 10 year old male Yorkshire Terriers. They will now be on their 3rd home. They are aged approximately 10 years but very sprightly and lively. The 1st home the owner went into care and the 2nd one couldn't keep them any more. They are dog friendly but wary of large dogs. Can live with confident cat and would like someone to be home for most of day.
Cleo runs and fetches a ball and both can be off lead when they have bonded with you after a couple of months. They love to sit in your lap and are used to snuggling up on the sofa with a human. They are frightened of loud children and so because of this children must be dog savvy and over 10 years old.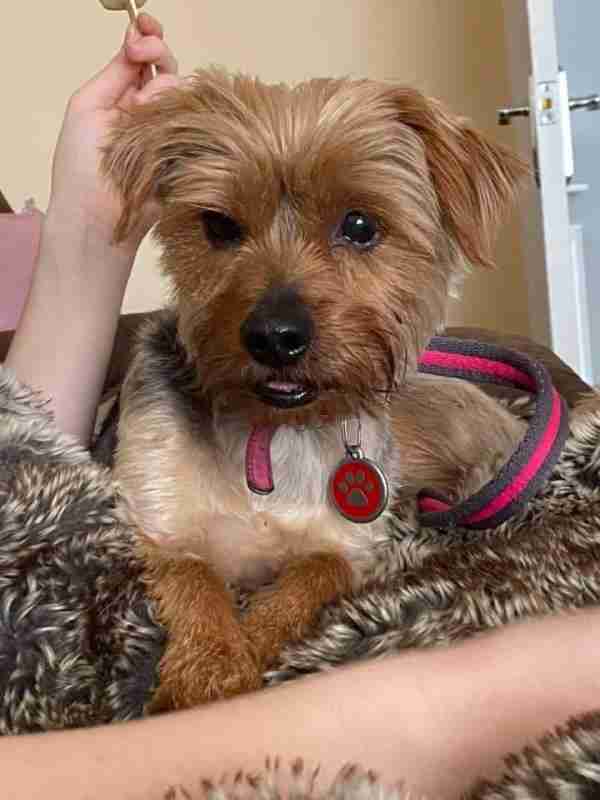 You must have a secure garden with 5ft fences this is not negotiable so don't apply if you don't have this, and also we want this to be their last home so you must be able to commit to the next few years as typically Terriers live to be at least 15 years. They are fostered in Poringland, Norwich.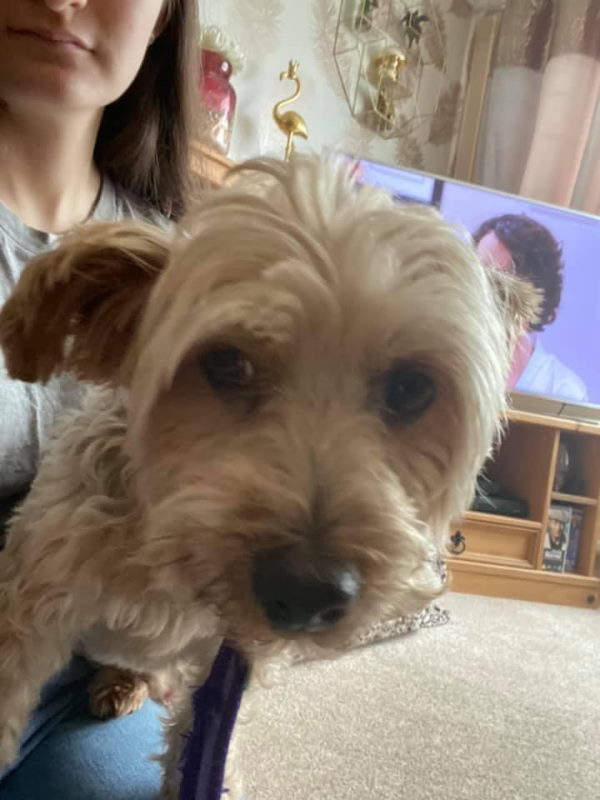 Fences and gates must be 5ft min and secure.
Please note that it is Safe Rescue policy that all dogs adopted from us must wear a slip lead to be walked for the duration of their lives. Too many dogs are lost from slipping out of collars and harnesses and many of our dogs are timid due to past ill treatment and likely to panic whilst out and about. It is absolutely okay to use these things additionally to slip leads but not instead of.
We also request that extendable retractable leads are never used on our dogs. If you are opposed to slip leads, please do not enquire about our dogs as this is not negotiable. Thank you for understanding. All dogs have to be collected and a crate must be used.