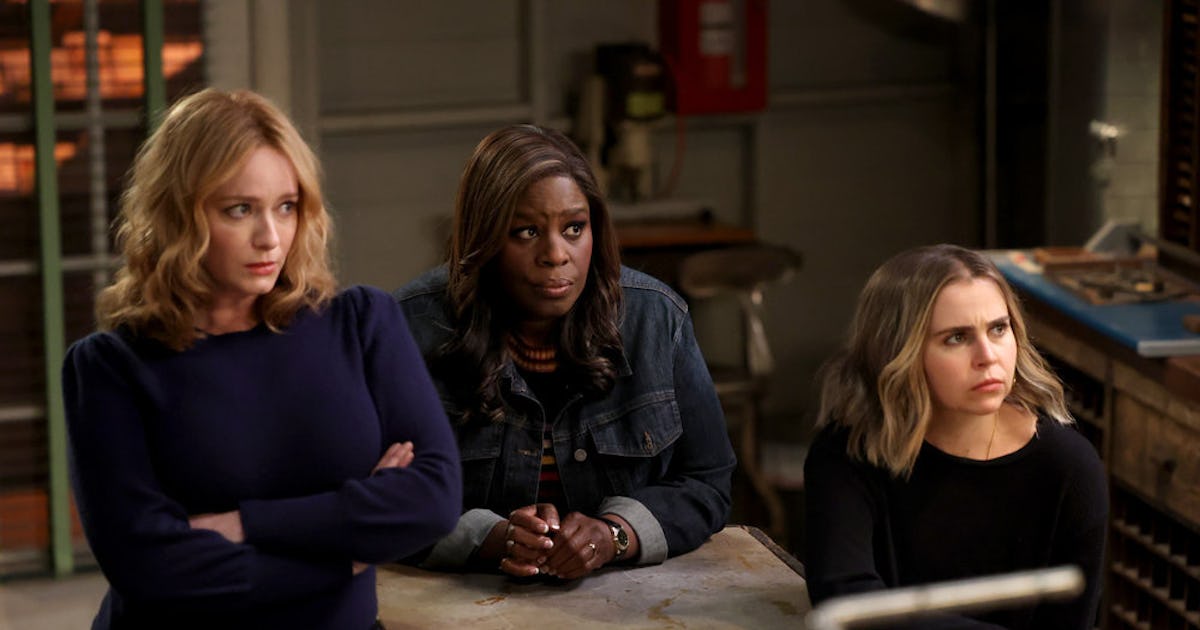 NBC had bad news for Good Girls fans on Friday, June 25, canceling the series as it approaches the end of Season 4. While breaking the news, The Hollywood Reporter revealed that producers had been working on moving the series to Netflix for a fifth and final season, but NBC and its in-house Universal Television studio reportedly could not reach a financial agreement for the crime comedy-drama to continue. The decision came as a major blow to the show's devoted viewers and stars.
Premiering in 2018, Good Girls stars Christina Hendricks (Beth), Mae Whitman (Annie), and Retta (Ruby) as suburban moms-turned-criminals after they got in a bit over their heads with a local grocery store robbery. The cast also features Manny Montana (Rio), Reno Wilson (Stan), and Matthew Lillard (Dean) as the men in the women's lives. Following the cancellation news, several of the stars naturally shared their disappointment on social media, while still keeping a sense of humor.
"Well, we gave it our all. We really did," Hendricks captioned an Instagram meme of Beth appearing to shield Annie from the sad news on June 25. "Thank you to our amazing fans through the years for all your passion and support."
Whitman, for her part, shared the same meme, which she accompanied with three emojis — including one of a shrugging woman — commented that she loves her co-stars "more than anything on gods green." Meanwhile, Lillard tweeted he was "So. Very. Sad," and Wilson posted he's "not ready to say goodbye yet," encouraging fans to watch the "dope" episodes that are still left.
Casting director Liz Dean may have had the most pointed response, however, posting on Instagram: "Oof. This one hurts. I have loved every single minute of casting this show. Huge thank you to [Jenna Bans] for creating these characters and this world. What an amazing ride."
Despite the show's popularity on Netflix (Season 3 topped Nielsen's streaming rankings, per THR), the cancellation isn't exactly shocking, given its NBC ratings. According to the outlet, Good Girls lost an average of more than 2.74 million total viewers on NBC during Season 4. However, the publication also noted that the previous installment's linear audience more than doubled thanks to in-season streaming on Hulu and NBC's digital platforms, showing the series' success elsewhere.
Unfortunately, the streaming effect won't have a chance to work its magic on a now-scrapped Season 5. There is a silver lining, though: The five remaining episodes of Good Girls will continue to air on NBC until the series wraps for good on July 22.