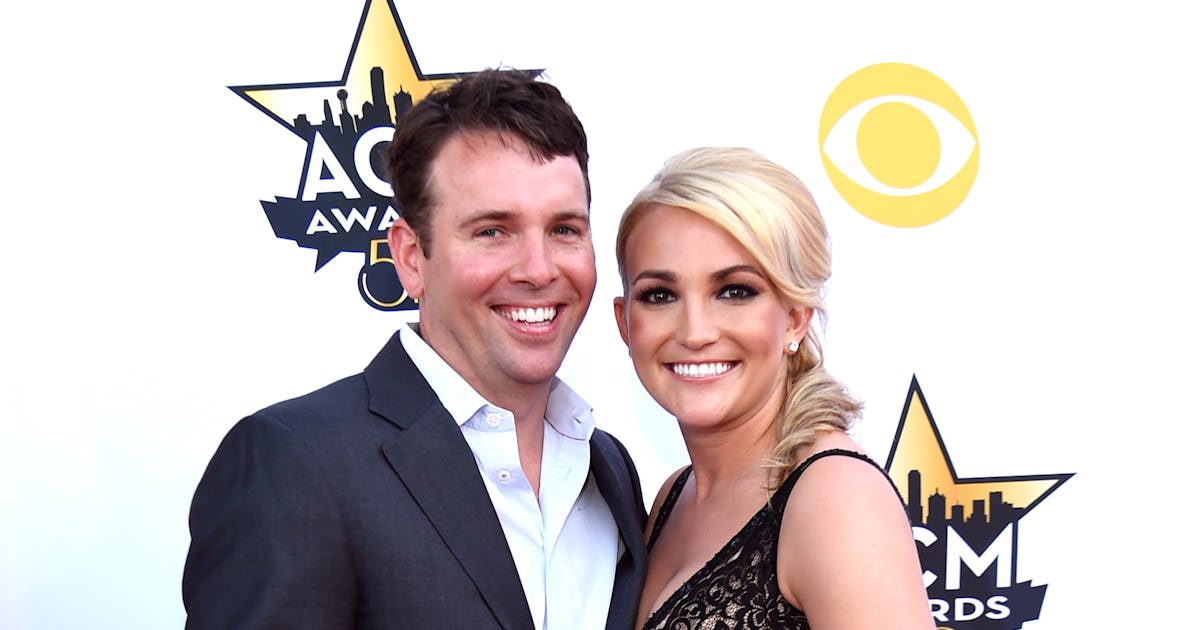 Followers of the #FreeBritney movement aren't exactly looking on Britney Spears' family kindly after her June 23 conservatorship hearing, but her brother-in-law, Jamie Watson, tried to reassure the public. On Friday, June 25, Watson — the husband of the star's younger sister, Jamie Lynn Spears — spoke to the New York Post and indicated that he and the family support Britney.
"I can assure you her family loves her and wants the best for her," Watson told the outlet. "I wouldn't be around people who weren't. Who wouldn't want to be in support of Britney?"
Of course, Spears' description of her family and her "abusive" conservatorship painted a very different picture. In her testimony, the Grammy winner told the court via Zoom that she wants the longstanding legal arrangement to be over. She likened her father and conservator, Jamie Spears, to a sex trafficker and said that her "whole family did nothing" as he exercised total control over her life.
"I would honestly like to sue my family, to be totally honest with you," Spears told the judge. "I also would like to be able to share my story with the world, and what they did to me, instead of it being a hush-hush secret to benefit all of them."
Spears also said that her family has "lived off of [her] conservatorship for 13 years," adding that she hasn't wanted to speak out about the situation because she found it "embarrassing and demoralizing." "Even my family, they do interviews to anyone they want on news stations, my own family doing interviews, and talking about the situation and making me feel so stupid," she said. "And I can't say one thing."
Over the years, members of Spears' family have indeed spoken out about the situation. After the pop star's testimony, Jamie said via a lawyer that he's "sorry to hear she's suffering and in so much pain." Previously, his attorney Vivian L. Thoreen said on Good Morning America in February that he "saved Britney's life" and serves as her conservator "because he loves her."
Meanwhile, in July 2020, Jamie Lynn advocated for her sister's privacy, responding to an Instagram user who wanted the family to comment on her sister's situation amid the #FreeBritney movement. "I would never speak out just to clarify things to the public, when the person it pertains to does not want that to happen," she wrote. "I'd rather take all the hate, [than] speak about someone else's personal matter, that they want to be kept private."
Now that Spears has made it clear she wants to speak openly about her conservatorship, she and her family may have even more to share.