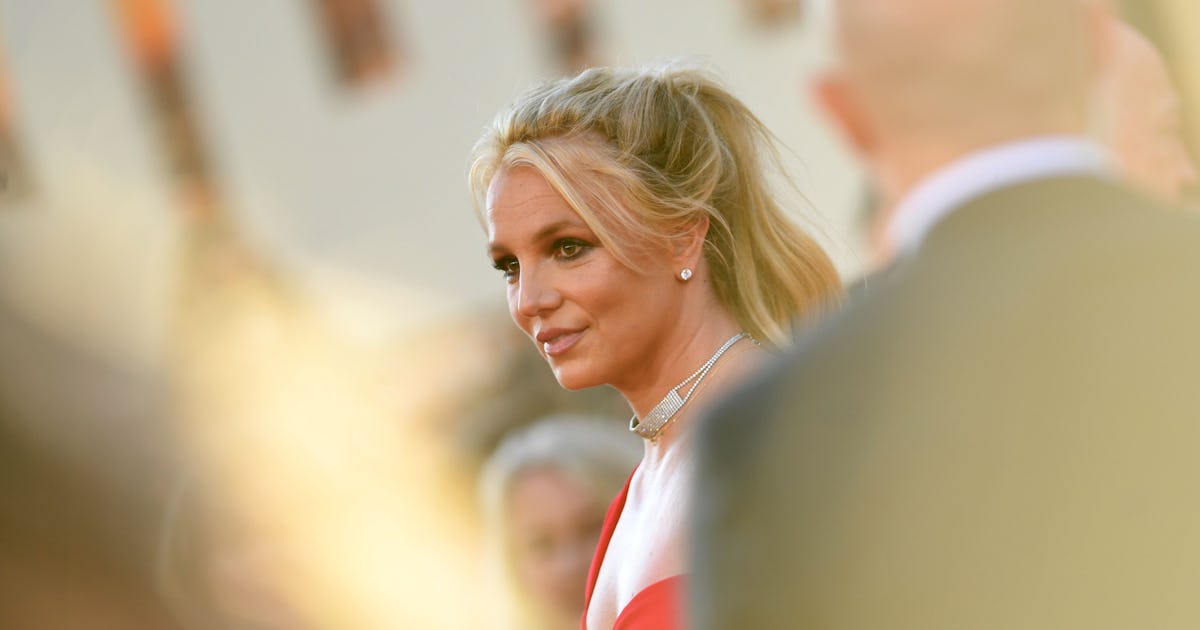 The day after her bombshell conservatorship court hearing on June 23, Britney Spears released a statement via Instagram account apologising to fans for "pretending" she's been OK for the past two years, saying, "I did it because of my pride and I was embarrassed to share what happened to me… Believe it or not pretending that I'm ok has actually helped."
The Toxic singer posted a picture of a child carrying a cuddly toy alongside a quote by Albert Einstein: "If you want your children to be intelligent, read them fairy tales. If you want them to be more intelligent, read them more fairy tales."
Her accompanying caption began with Spears saying that, on the surface, her life appeared to be "pretty amazing." However, it continued: "I don't want people to think my life is perfect because it's definitely not at all, and if you have read anything about me in the news this week, you obviously really know now it's not."
The transcript from Spears' hearing on June 23 revealed that the star believes her conservatorship is "abusive." Spears likened her father Jamie to a sex trafficker, telling the court that she had been forced to wear an IUD and was not allowed to take it out, even though she wanted "to be able to get married and have a baby." She also told the court how she had been admitted to a mental facility against her will, among other restrictions on her life. "I'm not happy. I'm so angry. It's insane. And I'm depressed. I cry every day," she said.
In her Instagram post, Spears apologised for "pretending like [she's] been ok the past two years."
She went on: "Believe it or not pretending that I'm ok has actually helped … so I decided to post this quote today because by golly if you're going through hell … I feel like Instagram has helped me have a cool outlet to share my presence … existence … and to simply feel like I matter despite what I was going through and hey it worked … so I've decided to start reading more fairy tales."
It's been revealed that Spears has been seeking to end her conservatorship as early as 2016. A New York Times' report said, "She articulated she feels the conservatorship has become an oppressive and controlling tool against her." The pop star formally requested that her father step down as her conservator in March 2021.
"I just want my life back," she said at the hearing. "It's been 13 years and it's enough."
In the days since her hearing, Spears' fans have been tweeting their support from the star and celebrities around the world have rallied to #FreeBritney.