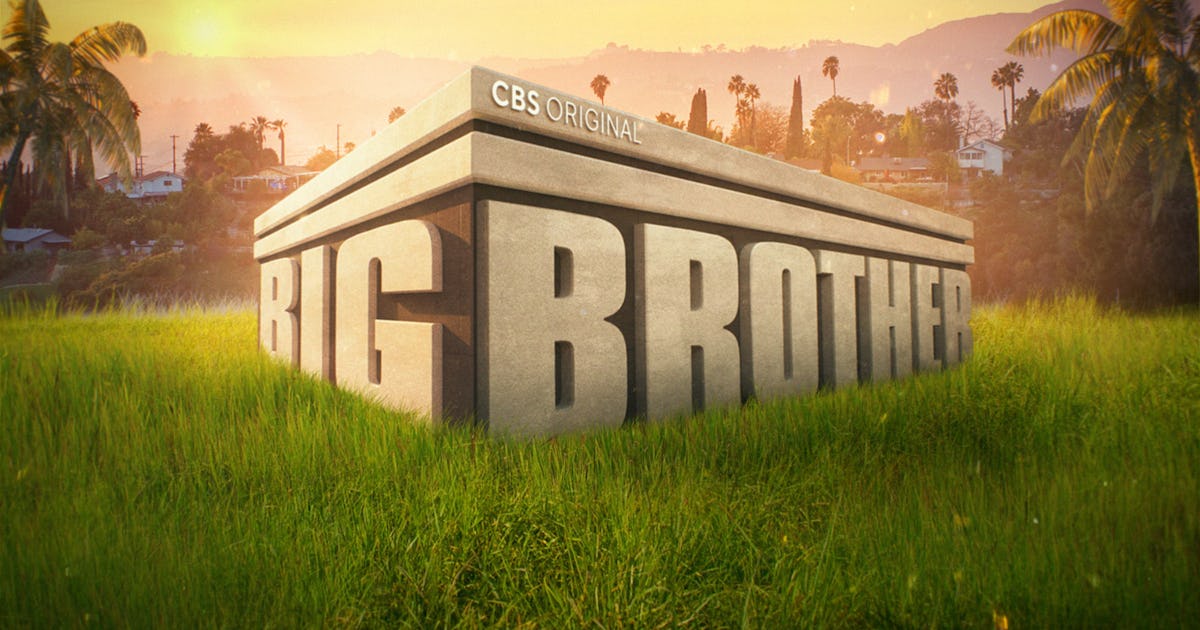 If you're skipping a summer trip this year, Big Brother Season 23 might provide the next best thing for your entertainment needs. As executive producers Allison Grodner and Rich Meehan teased to Entertainment Weekly, Big Brother 23 will lean into the vacation vibes with a beach theme: "Vegas meets Monte Carlo," according to Grodner. "It's a boutique hotel in its decor, and it's aspirational."
As for the guests themselves, the Big Brother 23 lineup has finally been announced — and the cast (which includes a farmer, forensic scientist, and, naturally, some Big Brother "superfans," teased Grodner) is worth getting to know ahead of the show's July 7 premiere that features a big twist that will shake up everything you thought you knew about the franchise. For the first time, the contestants will be split into two teams — and as early as the first episode, there's a "double-or-nothing offer that may be too good to refuse," according to Meehan and a press release. As you wait to see it all unfold live, here is everything you should know about the Big Brother 23 cast, competitions, and more.
Big Brother 23 Cast
Alyssa Lopez
Age: 24
Job: Swimwear Designer
Hometown: Sarasota, Florida
Azah Awasum
Age: 30
Job: Director of Sales Operations
Hometown: Baltimore, Maryland
Brent Champagne
Age: 28
Job: Flight Attendant
Hometown: Cranston, Rhode Island
Britini D'Angelo
Age: 24
Job: Kindergarten Teacher
Hometown: Niagara Falls, New York
Christian Birkenberger
Age: 23
Job: General Contractor Assistant
Hometown: Harwinton, Connecticut
Christie Valdiserri
Age: 27
Job: Professional Dancer
Hometown: Philadelphia, Pennsylvania
Derek Frazier
Age: 29
Job: Safety Officer
Hometown: Philadelphia, Pennsylvania
Derek Xiao
Age: 24
Job: Start-Up Founder
Hometown: Baltimore, Maryland
Brandon "Frenchie" French
Age: 34
Job: Farmer
Hometown: Camden, Tennessee
Hannah Chaddha
Age: 21
Job: Graduate Student
Hometown: Chicago, Illinois
Kyland Young
Age: 29
Job: Account Executive
Hometown: San Bernadino County, California
Sarah Steagall
Age: 27
Job: Forensic Scientist
Hometown: Boiling Springs, South Carolina
Tiffany Mitchell
Age: 40
Job: Phlebotomist
Hometown: Detroit, Michigan
Travis Long
Age: 22
Job: Tech Sales Consultant
Hometown: Austin, Texas
Whitney Williams
Age: 30
Job: Makeup Artist
Hometown: Portland, Oregon
Xavier Prather
Age: 27
Job: Attorney
Hometown: Kalamazoo, Michigan
Big Brother 23 House
Call this season's setting the "BB Beach Club," where idyllic resort vibes meet the lively fun of a casino. For Grodner, this was an intentional answer to COVID cabin fever. "We thought about how we've all spent the past year locked in our houses, and how we've all longed for vacation," she told Entertainment Weekly. "We want this year to feel that way. Our houseguests are coming in and going on a bit of a vacation."
Big Brother 23 Teams & Competitions
Though Big Brother announced that Season 23 would feature teams, we don't yet know who will be grouped together — and neither do the contestants, apparently. As Meehan told Entertainment Weekly, here's how it will go down: "As people move in and they're in that first competition, they're going to be vying to be a team captain." For the winner of that challenge, he continued, "you're going to get a snapshot of some of the houseguests, then you're going to have to decide who you want to add on your team. It should be a fun way to build the teams."
Meehan also mentioned that there will be "a lot of fun gambling elements this summer," including a high-stakes offer in Episode 1 that could shake up the game right as everyone's settling in.
How To Watch Big Brother 23
Big Brother 23 premieres July 7, with a live 90-minute episode kicking off at 8 p.m. ET on CBS. You can also tune in on the CBS app or Paramount+, where there will also be a live feed throughout the season.