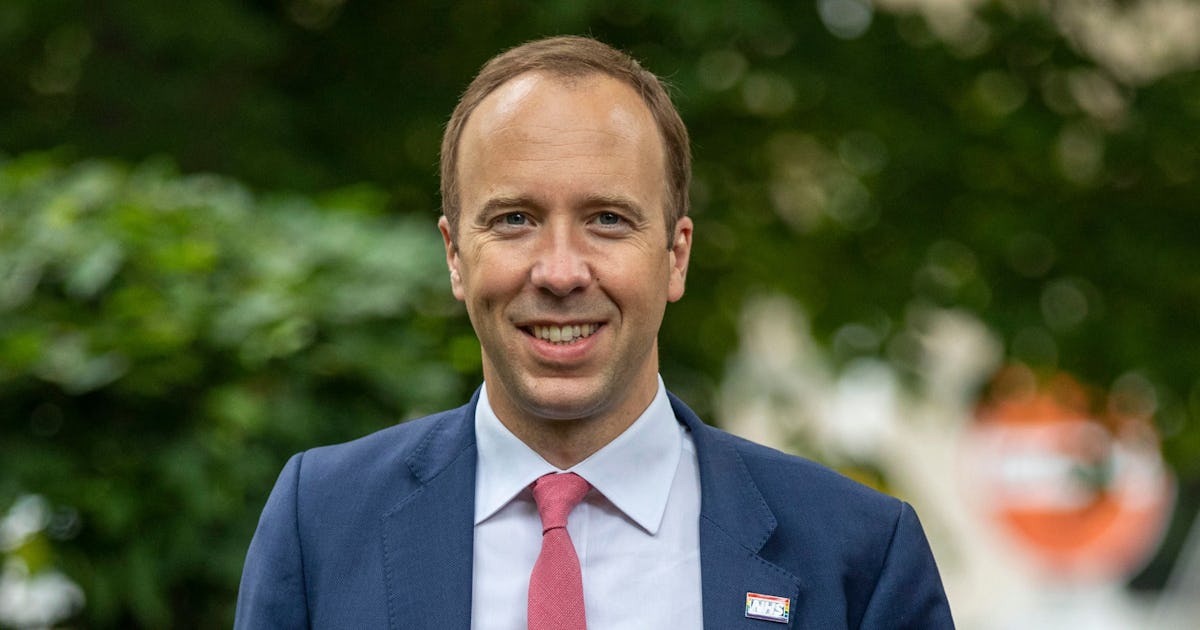 You can't unsee it. Believe me, I've tried. Ever since CCTV footage capturing Matt Hancock's passionate "clinch" with married aide Gina Coladangelo was leaked to the tabloids (June, 25), the internet has refused to rest. On social media, there's been a mixture of fury and sheer disbelief as the former Health Secretary broke his own social distancing rules to kiss his colleague, despite being married. While Matt Hancock has since resigned from his post apologising for breaking the rules, as with many national scandals, Brits everywhere have been busy making hilarious memes about it. To recap, here are the best Matt Hancock memes on Twitter.
The bombshell was dropped earlier this week and it's hard to avoid the current furore that's followed the scandalous picture and, that video. At the same time, the scandal has provided some epic memes from the British public's banter community, and, I'll admit, I've a few saved to my phone. Possibly the best comes from everyone's favourite satirist Munya Chawawa, who mocked Matt Hancock's affair to the tune of Shaggy classic "It wasn't me" and the video now has more than 1 million views.
As the drama continues to unfold, here are the best Matt Hancock memes on the internet right now.
Munya Chawawa's parody is pure genius
Matt Hancock was hard at work
Erm, is there anything else you'd like to add, Matt?
Matt Hancock's Big Brother Best Bits
Love Island has 24 hours to respond…
I've no words for this one…
Strictly bosses, don't even think about it…
Eat Out To Help Out has taken on a whole new meaning (sorry, in advance…)
Matt Hancock giving us strong Homer Simpson vibes in his resignation video
"Matt's Han-Cock's have come home to roost…" says Simply Sayo