If you're a student, you'll want one of the best college laptops so you can ace your exams then stream TV or play games when it's time to relax. But with so many choices at so many different prices, it can be homework in itself to find out the very best laptops for students. 
When you're buying a laptop for school, make sure it has long battery life and fast CPU performance. You can find a lot of these units on our main best laptops page, which gives you a wide selection of the top notebooks to choose from. And if you prefer to take notes by hand, buy one of the best 2-in-1 laptops. We've also ranked the best gaming laptops for those who like to unwind after the coursework is wrapped up. We're still in a process of reviewing some laptops that could find their way on this list, so be sure to check back in regularly for the latest and great laptops for students. 
Whichever laptop you get, you'll also want to pick up a few extras, such as a comfortable mouse, a well-appointed backpack, and perhaps a solid all-in-one printer. Without further ado, here are the best college laptops, including some budget picks for those dreading tuition payments. 
What is the best college laptop?
We feel strongly about the Envy 13 and the Envy x360 13 as the best laptops for college students. Not everyone is on a budget, but most folks will want to save as much money as possible so they can pay off student loans. If you're in this group, the Envy 13 and Envy x360 13 deliver premium specs and features at a reasonable, sub-$1,000 price. 
The Envy 13 might be a mid-range notebook but it looks and feels like a more premium machine. The Envy also delivers fast performance from 11th Gen Intel CPUs, it has a great screen, and it's portable enough to carry around campus. Then there's the Envy 13 x360, which has all of those traits in a convertible chassis and is assisted by AMD's powerful new Ryzen 4000 CPUs. 
Apple fans who prefer macOS should opt for the new MacBook Air or MacBook Pro. The fanless MacBook Air with M1 is a good choice for those on a budget but the 13-inch MacBook Pro delivers longer battery life and sustained performance. If you don't have a budget, consider the 16-inch MacBook Pro (although it hasn't received Apple's custom chips) or the Dell XPS 15. You could also go big on the Dell XPS 17, the best 17-inch laptop around. 
If you don't need a new laptop immediately, consider waiting for the next fleet of notebooks to hit the market. We've seen dozens of new models announced at CES 2021, many of which will be hitting shelves in the coming weeks and months. Those include laptops with Intel 11th Gen Intel CPUs, AMD 5000-series chips and Nvidia 30-series GPUs.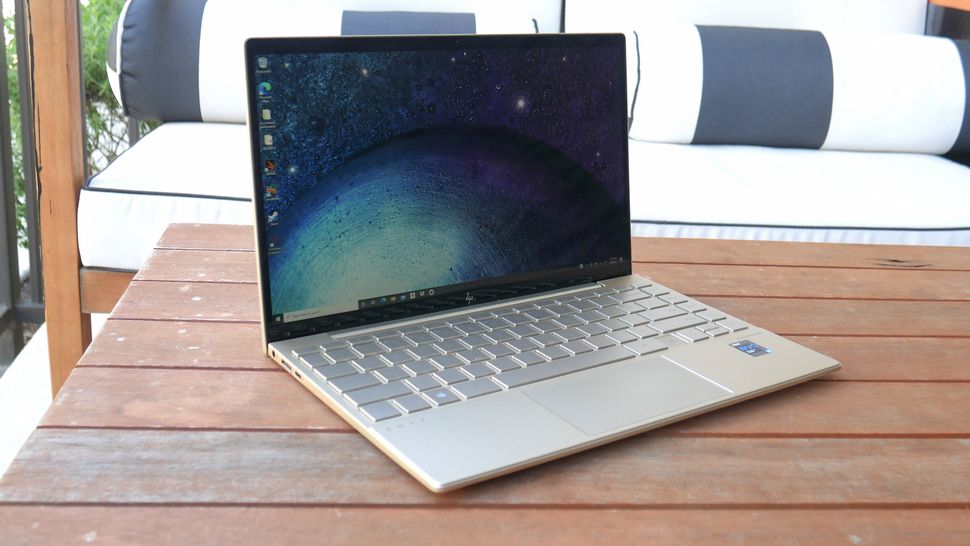 The best laptop for students is now better than ever. Refreshed with a new design and a Thunderbolt 4 port, the new HP Envy 13 is the best sub-$1,000 laptop for students or anyone who needs a portable machine with loads of power and long battery life (11:15 on the FHD model). 
With even slimmer bezels and faster performance, the 2021 model shows that it can hang with much pricier flagship models. Combine those features with a sleek chassis, bright and vivid 1080p display and plenty of performance from an 11th Gen Core i5 CPU, and it's easy to see why the Envy 13 is the best college laptop for students. And frankly, given that this is a budget laptop compared to many of the others on this list, the Envy 13 is an awesome choice. If you need a larger display, see our HP Envy 14 review. 
See our full HP Envy 13 (2021) review.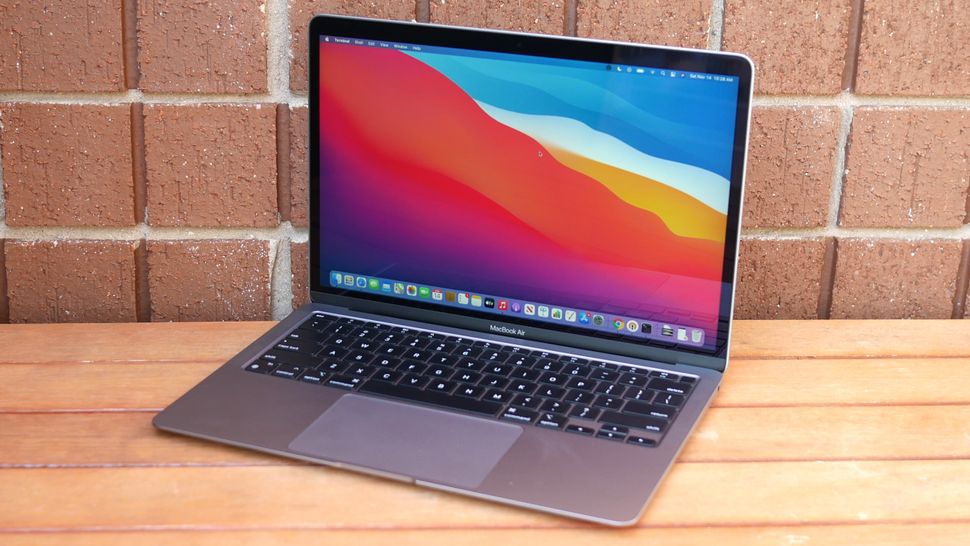 If you prefer macOS to Windows 10, then go with the Apple MacBook Air. The biggest improvement to this year's model is the new M1 chip, which delivers outstanding performance and excellent battery life, making the new MacBook Air the fastest ultrathin laptop ever.  
Best of all, the MacBook Air still costs only $999, and yet, you can unrivaled performance along with 14 hours and 41 minutes of battery life. This is a combination you'll only find from the very best Windows 10 laptops, and even they can't compete in head-to-head performance. 
So why buy the MacBook Air instead of the Pro? While the Pro has better sustained performance, the MacBook Air is cheaper and is pin-drop silent because it doesn't have a fan. And, of course, Apple's least expensive 13.3-inch model is the most portable, coming in at only 0.6 inches thick and 2.8 pounds. 
But now the MacBook Air is slower to parity with the MacBook Pro than ever before. It has similar speed and battery life, the same 720p webcam, a comfortable Magic keyboard and two USB-C ports. Also, the 13.3-inch, 2560 x 1600-pixel Retina display on the M1 model was improved with P3 color coverage, making it more vibrant than the previous panel. 
See our full Apple MacBook Air (M1, 2020) review.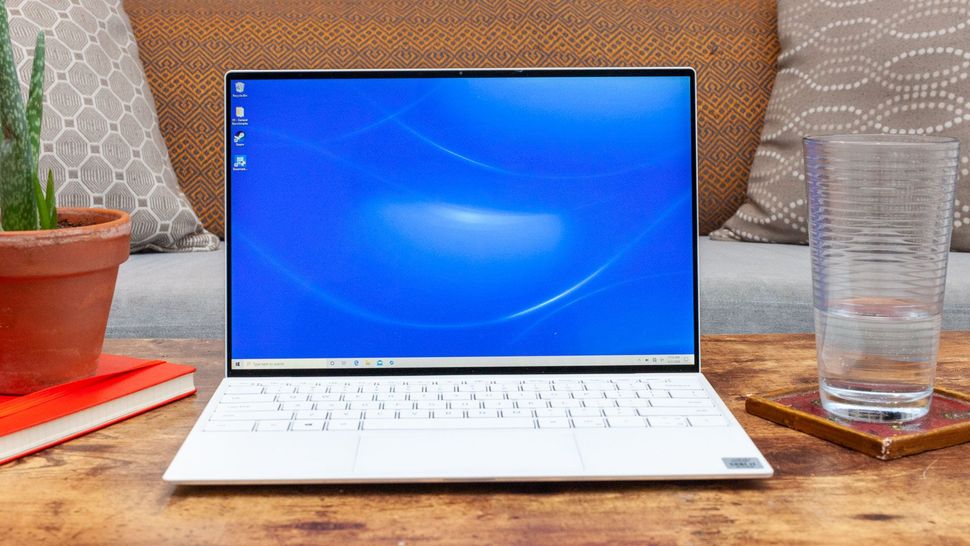 The Dell XPS 13 is a serious workhorse and the best premium laptop for college students. Powered by an 11th Gen Intel Core i7 processor with integrated Intel Iris Xe graphics, the notebook is ready for work or play. And with more than 11 hours of battery life, you've got plenty of time for both. The laptop consistently performed either better or on a par with competing systems.
But rest assured, the XPS 13 is just as pretty as it is powerful. The company managed to make a laptop that's smaller and lighter than previous models. Despite the smaller size, Dell added some big changes, including a larger trackpad and keyboard. Plus, you get a 13.4-inch, near-bezelless display on every side –– the first in the world to do so. 
It's an exercise in patient restraint, improving the notebook in a bunch of small ways that add up to a big leap for the system. If you're looking for the total package, the Dell XPS 13 is the laptop for you. 
See our full Dell XPS 13 (Late 2020) review.
Need a screen upgrade for video or photo editing? See our full XPS 13 4K review and XPS 13 OLED review.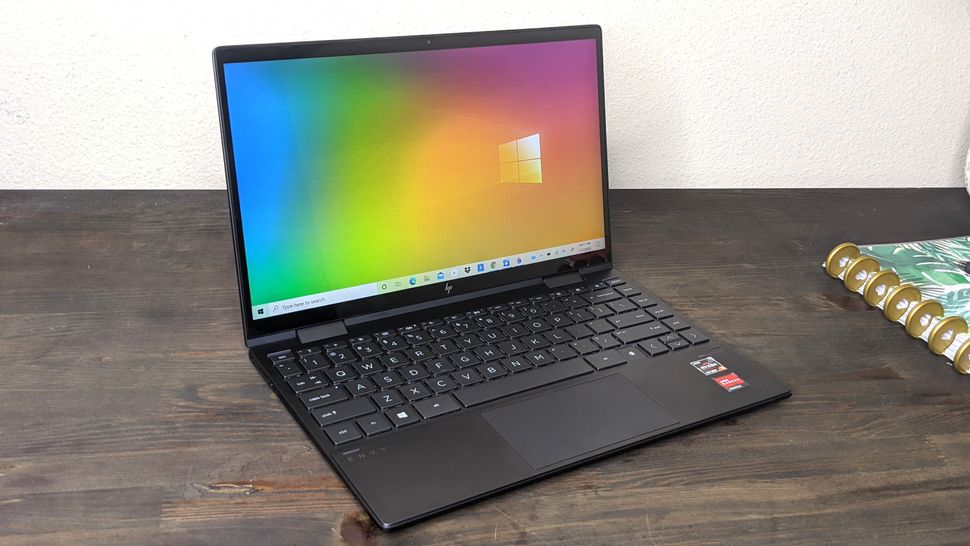 The HP Envy x360 13 is the best laptop for under $1,000 and one of the best Ultrabooks on the market. While it doesn't come with a stylus (neither does the Surface Pro), the Envy is a 2-in-1, which lets you flip it into tent or tablet mode. What makes this such a fantastic value is its entirely aluminum design and Herculian AMD Ryzen processors. 
In our testing, we found that an Envy x360 13 with a Ryzen 5 4500U CPU can outperform laptops with 10th Gen Intel chips. This specific Envy costs just $800 and can outmuscle laptops that cost well over $1,000, including the exorbitant MacBook Pro. Moreover, the Envy x360 13 has a bright, vivid 13.3-inch display and a comfortable keyboard. 
There is very little we don't like about the Envy x360. If you can get over the lack of a Thunderbolt 3 port and IR camera, then it is the ultimate money-saving laptop.
See our HP Envy x360 13 (2020) review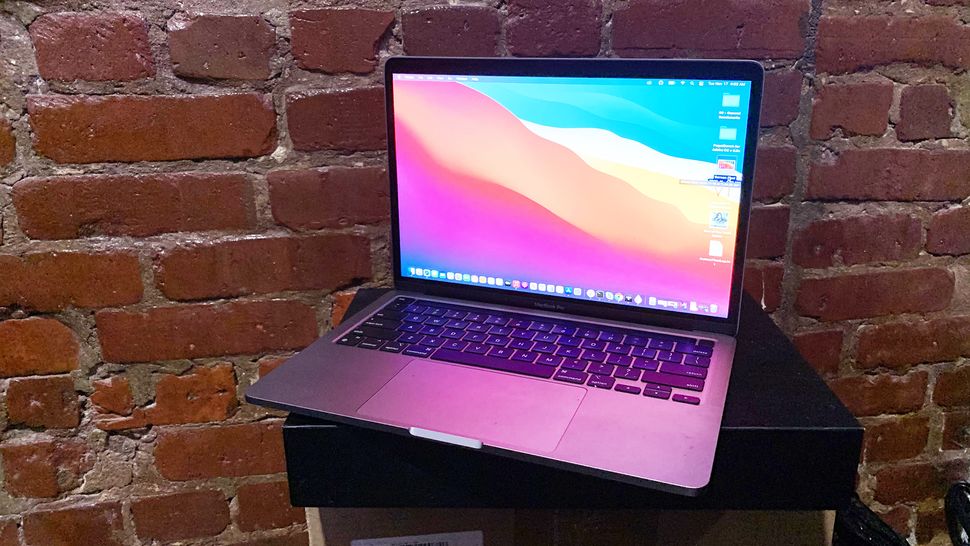 This is the huge leap forward we've been waiting on. It is all thanks to the new M1 chip, Apple's first-ever custom SoC for laptops. With the best power-per-watt performance of any processor, the M1 brings the MacBook Pro's performance and battery life to the next level.
More specifically, the MacBook Pro is more powerful than nearly every PC on the market, including some workstations. And despite cramming so much power into such a slim and sleek chassis, the Pro lasted for an outstanding 16 hours and 32 minutes on our battery test, which simulates real-world testing.
With an image processing unit, the webcam (sadly, still 720p) is better than before and since it runs on Apple's ARM-based architecture, iPad and iPhone apps are now available on Mac. Yep, you can run all your favorite iOS games and apps on your laptop now. 
Rounding out the numerous enhancements found in the latest MacBook Pro is Big Sur, the latest version of macOS. The largest update since OS X launched a decade ago, Big Sur is a beautiful redesign of the desktop OS.  
See our MacBook Pro (13-inch, M1, 2020) review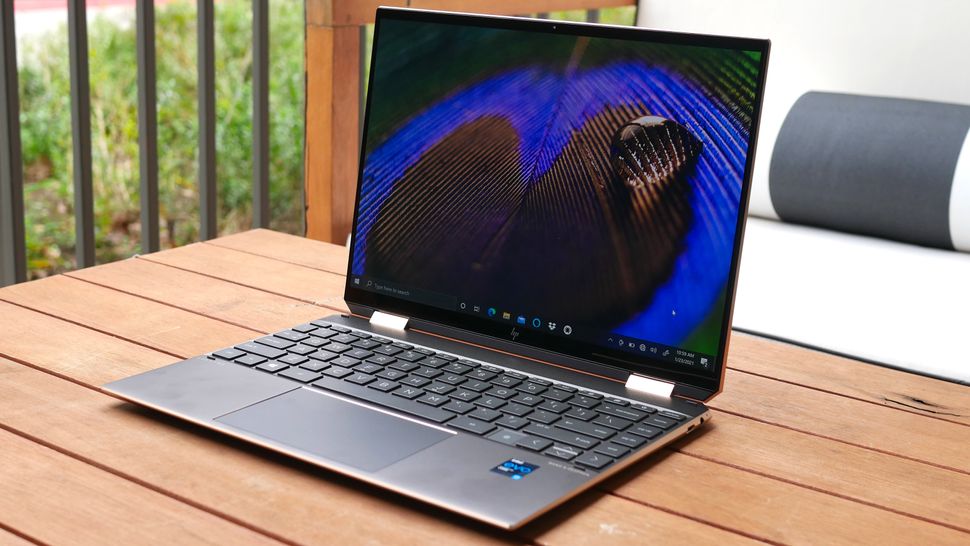 The Spectre x360 14 is the best 2-in-1 laptop ever. Newly released for 2021, the 13.5-inch model builds upon its predecessors but adds useful new features including a 3:2 aspect ratio display and 11th Gen Intel CPUs with Iris Xe graphics. Highlights of this laptop include a stunning design, bright and vivid 1920 x 1280-pixel IPS and 3K2K OLED display options, epic 12+ hour battery life and fast overall performance. 
Add to that a generously sized touchpad that is silky to the touch as well as a comfortable (albeit shallow) keyboard, excellent security options (fingerprint sensor and facial recognition) and a good selection of ports, and well, it's easy to see why we like this laptop so much. 
We recommend buying the Spectre x360 14 over the Envy 13 if you have the money, especially if you need the flexible design. In fact, the Spectre x360 14 is the best laptop if you want a convertible notebook, period. Sure, it has a few faults, but those are easily forgotten once you get this beauty in your hands. 
See our HP Spectre x360 14 review
If you want to save some money, consider the excellent HP Spectre x360 13.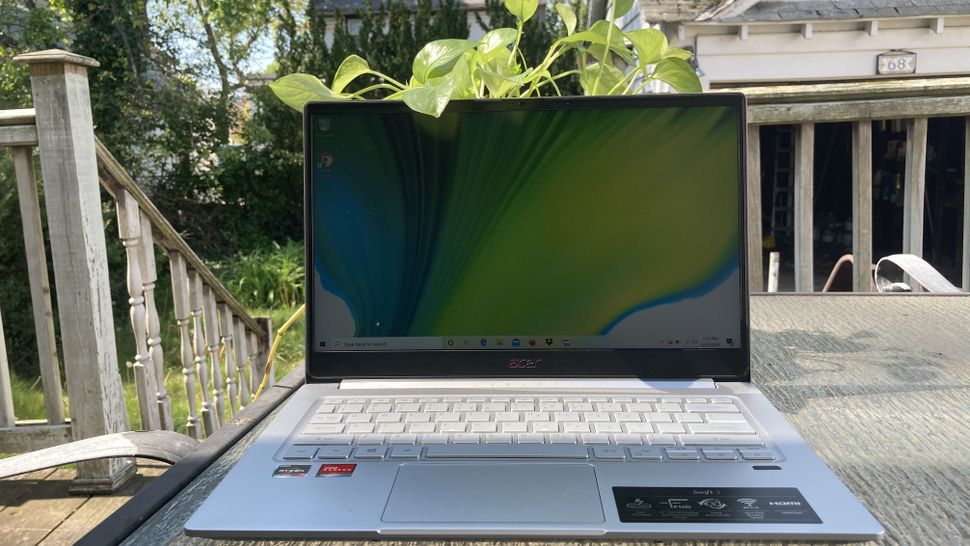 If you want blistering performance at a budget price, look no further than the Acer Swift 3 with AMD Ryzen CPUs. This $649 laptop can outperform the Dell XPS 13 and even make a run at the MacBook Pro. It's really all about the Ryzen 7 4700U CPU inside, which trounces its Intel opposites in raw performance.
We also like the Swift 3's clicky keyboard, which was comfortable to type on thanks to the springy feedback. You also get a fingerprint reader on the deck for quick login and the chassis is made of aluminum and magnesium, not plastic. Our biggest beef with the Swift 3 is the dim and dull display. If that isn't a concern for you, the Swift 3 is an excellent choice at a reasonable price.
See our full Acer Swift 3 (2020, AMD) review.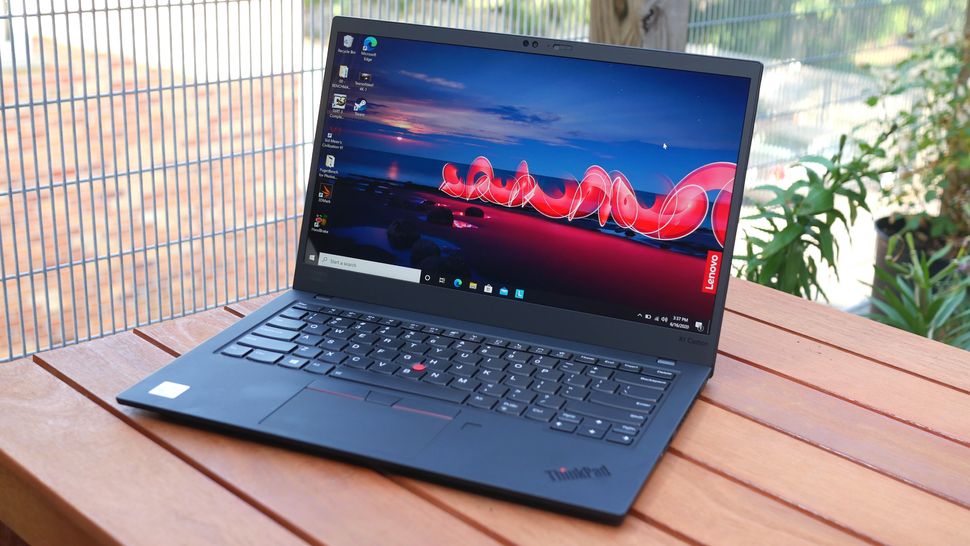 Lenovo didn't make many changes to our favorite business laptop but the new ThinkPad X1 Carbon now flaunts Intel 10th Gen CPUs. On top of delivering fast performance, you get long battery life (on the 1080p model) and two gorgeous, 1080p and 4K display options, all in an impossibly lightweight chassis (2.4 pounds). 
But it's still those classic ThinkPad features —  a durable design (with MIL-STD-810G strength), best-in-class keyboard and stealthy black/red aesthetics — that carry the X1 Carbon to greatness.
Yes, we wish the ThinkPad X1 Carbon hadn't ditched the SD card reader in the previous, and top configurations can get very expensive, but you'd be hard-pressed to find a better overall business machine.
If you want a 2-in-1 laptop with business features, consider the ThinkPad X1 Yoga (5th Gen).
See our full Lenovo ThinkPad Carbon X1 (8th Gen) review.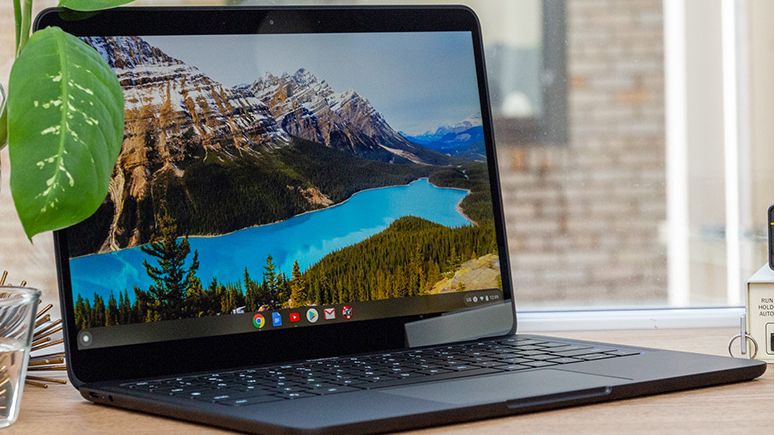 The Google Pixelbook Go is a fantastic laptop for students because you get the same sleek elegance as the Pixelbook but at a much lower cost. Starting at $649, the Pixelbook Go is among the cheapest laptops on this list, yet it delivers a lightweight chassis, fast performance and epic battery life. 
More classrooms are shifting to Chromebooks, so the Pixelbook Go should feel familiar to students. It's an easy-to-use, lightweight operating system centered around the Chrome browser. What makes the Pixelbook Go such a good option is that it's durable and powerful enough to survive for several years, so buy it for your freshman child and it should last him through high school graduation and into college.
See our full Google Pixelbook Go review.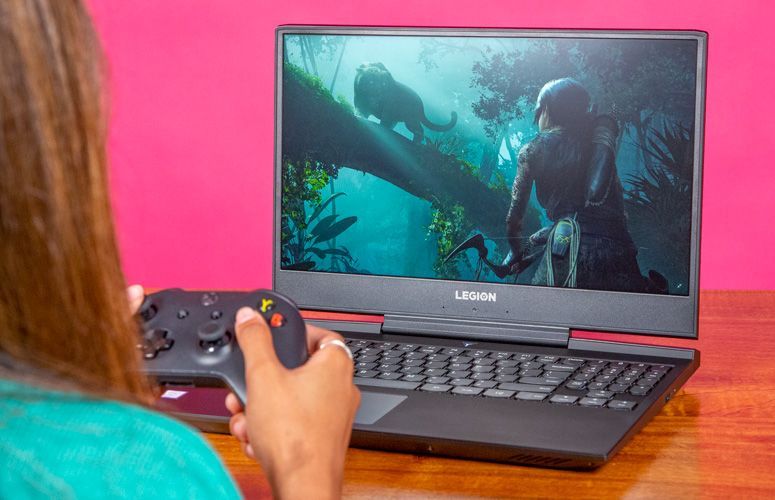 The Lenovo Legion Y545 offers strong gaming and overall performance with understated, business-ready looks — all for an affordable price. Thanks to an Nvidia GTX 1660 Ti GPU and an Intel Core i7 CPU, the Legion Y545 is the best cheap gaming laptop, keeping its competitors at bay. Instead of a flashy light show, Lenovo opted for a sophisticated, subtle design, allowing it to fit in an office setting or a LAN party. 
The laptop's discrete Nvidia graphics chip serves up a surprising amount of power, with above-average results. And when you're not gaming, the laptop's Core i7 processor is more than capable of allowing you to create spreadsheets, do some light video-editing and, of course, watch some movies on the beautiful 1080p display. And despite its price, the laptop also delivers a comfortable keyboard and excellent audio. In short, it's the cheap gaming laptop to beat. 
See our full Lenovo Legion Y545 review.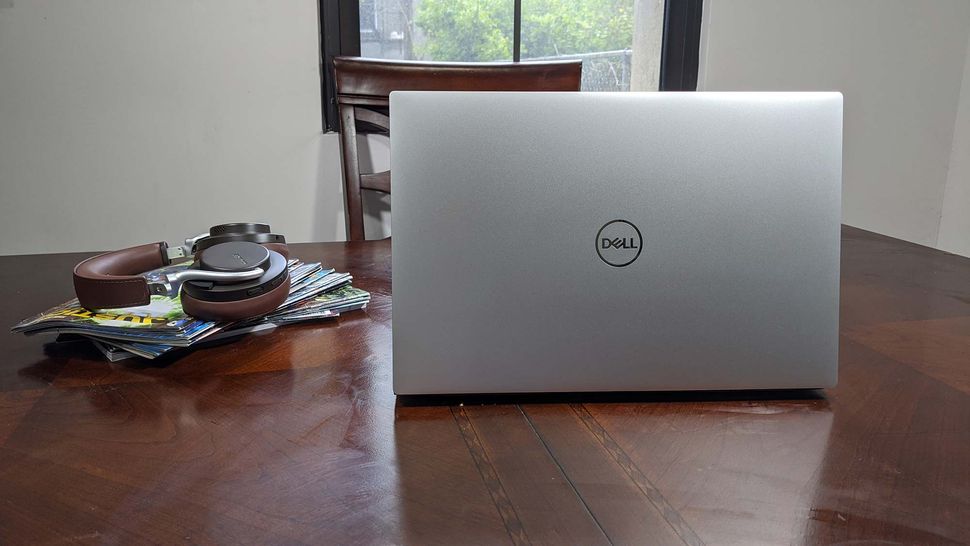 Productivity, multimedia and even a bit of gaming — the Dell XPS 15 can do it all — and do it well. Starting at $1,299, the XPS 15 offers an attractive, slim design that's bursting with power. The company managed to make the laptop 5.5% smaller than the previous model while making the keys and touchpad significantly larger. And while that might seem minor, the four-border InfinityEdge bezel has made possible one of the highest resolution displays on the market.
And if that isn't enough, check under the hood and you'll find an 10th Gen Intel Core i7 Comet Lake H-Series processor and an Nvidia GeForce GTX 1650 Ti. The laptop dominated on all of our benchmark tests including our graphics test. That means you could get a solid gaming session going in a pinch. It's a jack-of-all-trades system that excels at just about everything.
If you like what the XPS 15 offers but need an even larger display, consider the Dell XPS 17.
See our Dell XPS 15 (2020) review.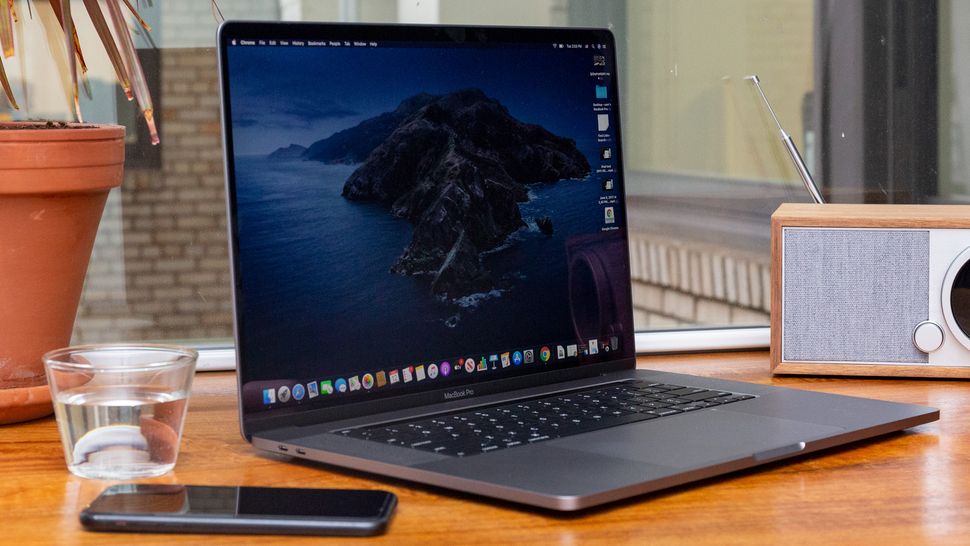 The 16-inch MacBook Pro is just your type if you've been waiting for Apple to make a better keyboard. The Magic Keyboard on this premium laptop ditches the Butterfly mechanism in favor of a scissor switch, and the result is a much more comfortable typing experience. You also get a bright and sharp 16-inch display with slimmer bezels, powerful performance from an available Core i9 CPU and robust AMD Radeon 5300M or 5500M graphics. 
You also get up to 64GB of RAM and 8TB of storage if you really want to splurge. The 11 hours of battery life is another plus on this laptop, dwarfing the runtimes of its competitors. The 16-inch MacBook Pro is pricey, and Apple still doesn't include full-size USB ports, but overall this is a very formidable workstation for creative pros. 
See our full Apple MacBook Pro (16-inch, 2019) review.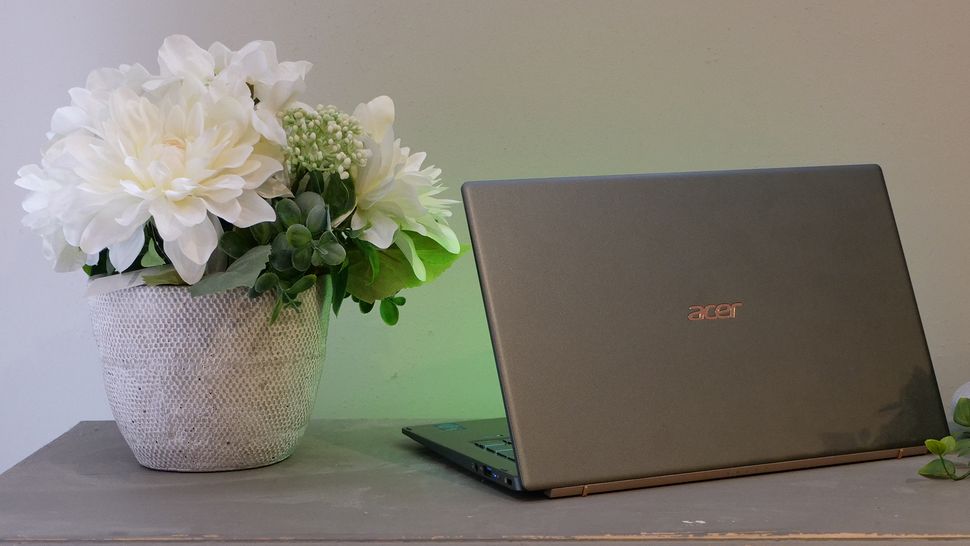 The Acer Swift 5 is a pint-sized powerhouse of a laptop that shows off the new Intel Evo Platform, which combines an Intel 11th Gen Core i7 CPU with Intel Iris Xe graphics. While it isn't going to supplant an actual gaming laptop, it is considerably more powerful than nearly anything else in its weight class.
At 2.3 pounds, the Swift feels preternaturally light in your hands yet it manages to offer over 13 and a half hours of battery life on a charge, so this should tick all the boxes for frequent travelers. The 14-inch, 1080p touchscreen has minimal bezels and gets bright enough to hold up in most environments.
The keyboard is a pleasure to type on despite its relatively minimal key travel and the touchpad is reasonably large and handles Windows 10 gestures well. If you are looking for a phenomenally portable laptop without giving up too much performance, the Acer Swift 5 is an excellent choice.
See our full Acer Swift 5 (Intel 11th Gen, 2020) review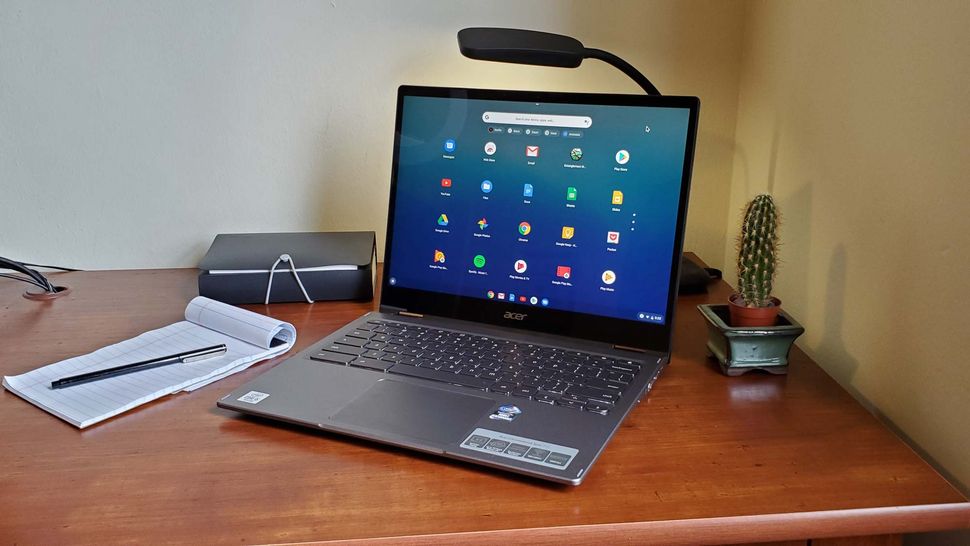 If you're a Chrome OS users who want more flexibility than what the Google Pixelbook Go offers, then don't hesitate to buy the Acer Chromebook Spin 713. This excellent 2-in-1 laptop costs only $629 yet it delivers a gorgeous 13.5-inch display and fast performance thanks to its Intel Core i5-10210U CPU. 
Better yet, with a battery life of nearly 12 hours, the Chromebook Spin 713 will last you an entire school day as you bounce from one class to the next. The laptop's flexible design means you can use it to draw, take hand-written notes, or quickly share a project with a classmate by folding the display back. 
Given its flexible design, fast performance, gorgeous display and outstanding battery life, the Chromebook Spin 713 is a top laptop for all students from K-12 and into college. 
See our full Acer Chromebook Spin 713 review.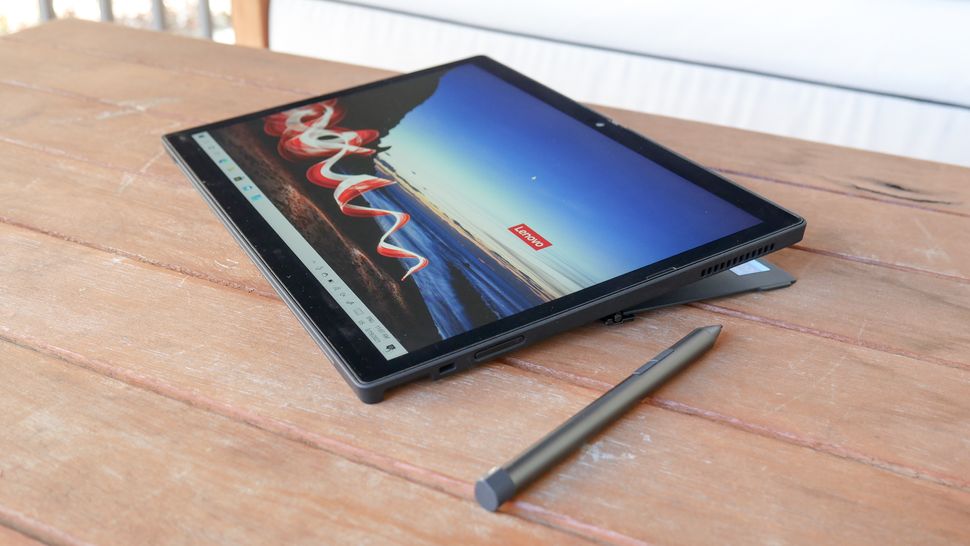 The Lenovo ThinkPad X12 Detachable is, in short, a better version of the Surface Pro 7. It has the same detachable form factor and uses a kickstand that can rotate to about the same 160-degree angle. The 12.3-inch display is almost identical to the one on the Surface and, like the Pro 7, the detachable keyboard is fantastic. You even get military-grade durability from its rigid chassis.
Why is it better than the Surface Pro 7 and Pro 7+? Because the ThinkPad X12 Detachable lasts longer on a charge, enduring for more than 11 hours, and it weighs slightly less than its magnesium alloy competitor.  Better yet, the X12 Detachable comes bundled with the keyboard and pen, although you'll need to spend a pretty penny on this business-focused detachable. 
If you need good speakers or a USB Type-A port, then you might go with the Surface Pro 7, otherwise, we prefer the X12 Detachable.
See our Lenovo ThinkPad X12 Detachable review
How to choose the best college laptop for you
There are a number of factors students should consider before buying a laptop for college. 
The first is portability, which goes hand-in-hand with screen size. 13-inch laptops are popular among college students because they offer a good balance between screen real estate and portability. The Dell XPS 13 is a great example. It weighs around 2 pounds and is just 0.5 inches thick, yet you get a 13.3-inch edge-to-edge display.  We're also seeing more and more 14-inch laptops, like the Lenovo ThinkPad X1 Carbon, which is remarkably portable for the screen size. 
Battery life is another key component of any good college laptop. If you plan to take the notebook to class or the library, don't count on there being an outlet!  Consider a laptop that gets at least 9 hours of battery life, which should be enough to get you through a couple of classes with enough juice for studies. 
When it comes to specs, we recommend buying a laptop with an Intel U-series or H-series Core i5 CPU, at least 8GB of RAM (16GB is great) and a minimum of 256GB of storage. AMD is coming in hot with its 4000-series chips, so keep an eye out for those. You might notice that the new MacBook Air 2020 doesn't fit those requirements (it has a low-power Y-series CPU) but it's still a good option if you prefer macOS and don't want to spend a fortune. Speaking of which, Chromebooks like the Pixelbook Go offer excellent value for college students. 
Other things that will help you punch up a successful report or research complex topics include a comfy keyboard and sensitive touchpad. And when it's time to relax, be sure to get a laptop with a vivid and bright display (like any of those listed here). 
How we test laptops
We put each laptop through extensive benchmark testing — both synthetic and real-world — before they end up in the hands of our reviewers. We evaluate each aspect of the laptop, including its performance, battery life, display, speakers and heat management.
In our benchmark testing, we use a Klein K10 colorimeter to detect the brightness and sRGB color gamut of the laptop's display. For performance testing, we run the laptop through a gauntlet of benchmarks, including Geekbench 4.3 and 5.0 and 3DMark professional graphics tests. 
To determine real-world performance, we task the laptop to convert a 4K video to 1080p resolution and to duplicate a 4.97GB multimedia file. Our real-world graphics test is the Dirt 3 benchmark with medium settings at 1080p resolution. 
We also run heat tests by playing a 15-minute full-screen video and measuring temperatures in different areas of the laptop. Last but not least, our battery test consists of continuous web surfing over Wi-Fi at 150 nits of brightness. For MacBooks and premium Windows 10 laptops, a runtime of over 9 hours is considered a good result whereas gaming laptops and workstations that can stay powered for longer than 5 hours deserve praise. 
These tests are complemented with extensive hands-on testing from our reviewers who critique everything from the laptop's materials to the feel of its touchpad.