Whether you're buying a fleet of laptops for your employees or just looking for a  productivity system for yourself, you'll want one of the best business laptops as they are typically durable, powerful, secure and easy to use. 
We review dozens of business laptops each year and the models that make our best business laptops list offer a combination of comfort, performance and battery life. Don't forget about security and durability — business laptops typically come with fingerprint sensors, IR cameras and security chips, and many have military-grade durability. Newer models should even feature webcam sliders and displays with built-in privacy filters. 
If you need something with a bit more oomph than your traditional business laptop, then check out our best workstations page. If you're not sold on a business laptop, read our general best laptops page which features many devices that could do for work. Looking for more specific recommendations? See our best Lenovo ThinkPad and best Dell Latitude and Precision laptops guides. 
Which business laptop is best?
Lenovo's ThinkPad X1 Carbon (8th Gen) remains our favorite business laptop for three years running thanks to its lightweight design, fast performance and good display options. One option among the top competitors to the X1 Carbon is the HP EliteBook x360 1040 G7, a gorgeous 2-in-1 laptop with long battery life, an awesome keyboard and fast performance. Unfortunately, it is even more expensive than the X1 Carbon. 
On the macOS side of things, the new 13-inch MacBook Pro with M1 is an excellent option for power users who run massive simulations or transfer large files. The new M1 processor is a speed demon but also efficient enough to give the MacBook Pro an absurd 16 hours and 32 minutes of battery life. 
If you're an artist or designer who wants to use a stylus, we recommend the Dell Latitude 7320 Detachable, Microsoft Surface Pro 7+ or the Lenovo ThinkPad X12 Detachable, which is essentially a tablet version of the X1 Carbon. True power users who need to crunch big data should opt for a workstation, like the excellent HP ZBook Studio x360 G5. For those on a budget, like small-business owners, the HP Pro C640 Chrome Enterprise is a straightforward, easy-to-use laptop or, if you need to run Windows 10, consider the ThinkPad X13 or HP EliteBook 840 G7.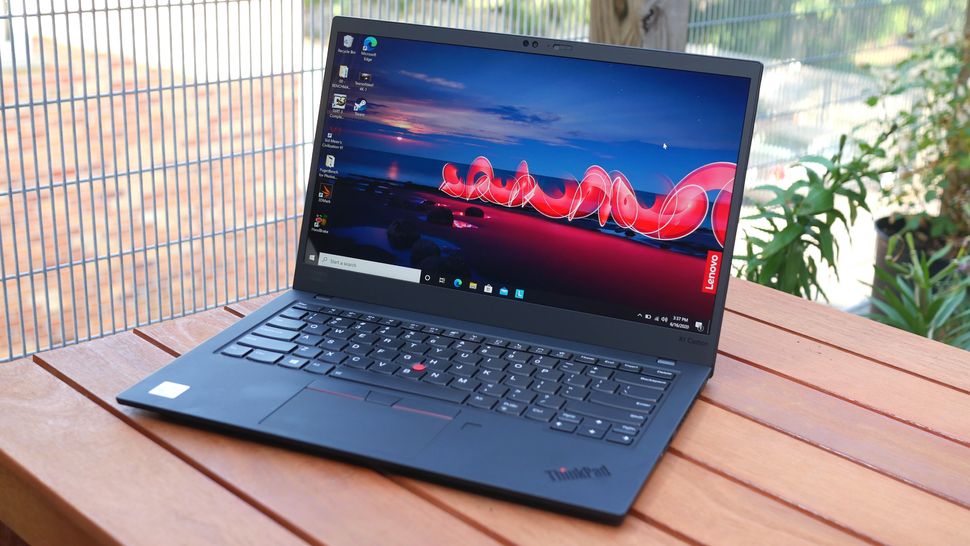 Lenovo didn't make many changes to our favorite business laptop but the new ThinkPad X1 Carbon now flaunts Intel 10th Gen CPUs. On top of delivering fast performance, you get long battery life (on the 1080p model) and two gorgeous, 1080p and 4K display options, all in an impossibly lightweight chassis (2.4 pounds). 
But it's still those classic ThinkPad features —  a durable design (with MIL-STD-810G strength), best-in-class keyboard and stealthy black/red aesthetics — that carry the X1 Carbon to greatness.
Yes, we wish the ThinkPad X1 Carbon hadn't ditched the SD card reader in the previous, and top configurations can get very expensive, but you'd be hard-pressed to find a better overall business machine. 
See our full Lenovo ThinkPad Carbon X1 (8th Gen) review.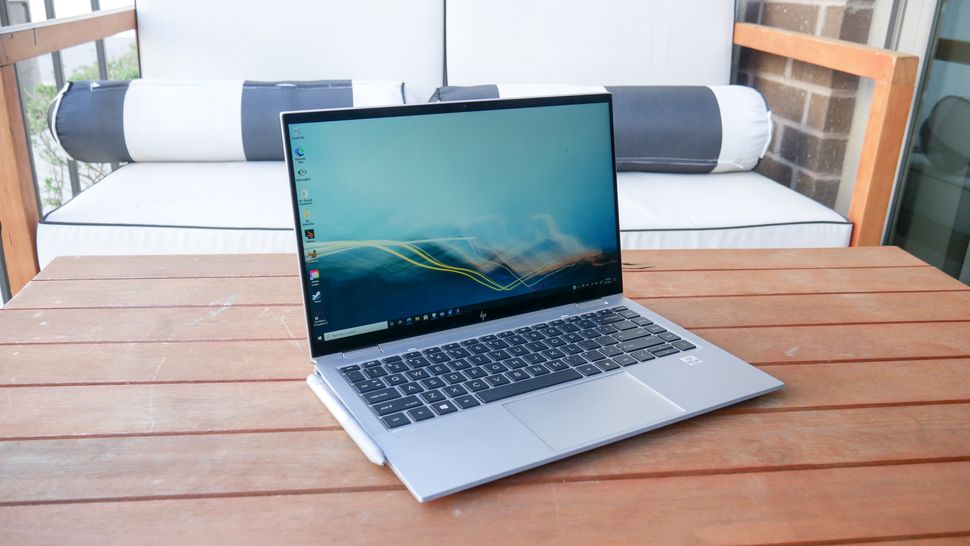 HP's EliteBook x360 1040 G7 is among the best business laptops money can buy. This stunning laptop has a gorgeous chassis that flaunts a flexible hinge, allowing the x360 1040 G7 to convert from a laptop into a tablet.
It's one of a few rare notebooks that seemingly has no downsides. Along with that stylus chassis, you get a bright and vivid 14-inch display. But the EliteBook x360 1040 G7's greatness doesn't stop there. The laptop also has a surprisingly comfortable keyboard, fast performance and a host of security features, including an IR camera, a fingerprint sensor and MIL-SPEC-810 rated durability. The 10th Gen Intel CPUs, while lacking graphical oomph, are powerful, and the battery lasts for longer than 11 hours on a charge. 
For these reasons, the EliteBook x360 1040 is the best HP laptop for business users. 
See our full HP EliteBook x360 1040 G7 review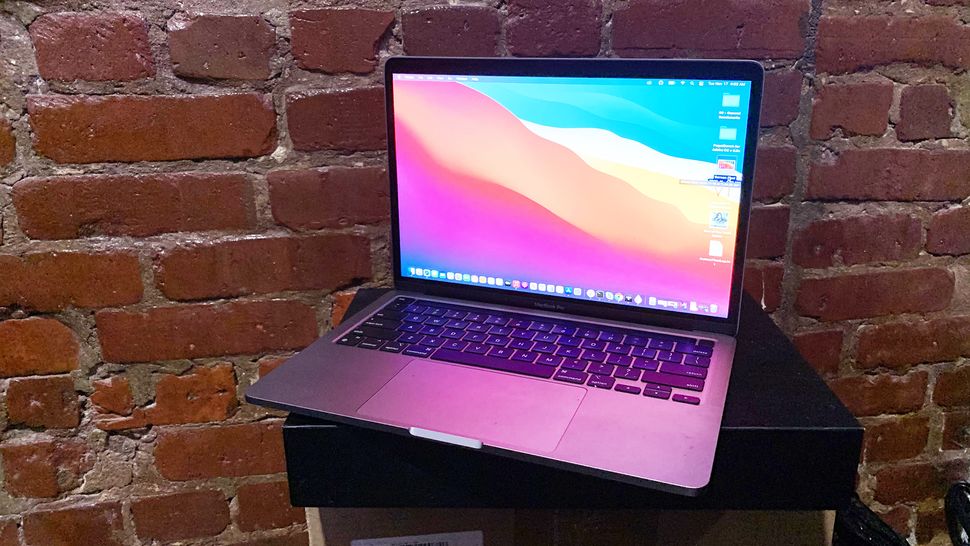 Welcome to the new era of Apple computing. Apple's M1 custom SoC marks the first step in Apple's conscious uncoupling from Intel. The ARM-based 5-nanometer chip has 16 billion transistors, which is the most the company has ever put into a chip. In addition to all those transistors, the SoC features an eight-core processor, integrated graphics, a unified memory architecture, Apple's Neural Engine, an improved image signal processor and Apple's Secure Enclave. The result is a faster, more powerful laptop that's a force to be reckoned with.
The MacBook Pro 13-inch M1 delivers impressive performance and has the longest battery life we've ever seen on a Mac. If that's not enough, paired with Big Sur, you get blistering webpage load times and a better webcam experience –– all thanks to Apple Silicon. In short, the new MacBook Pro is everything Apple said and more. 
See our full Apple MacBook Pro (13-inch, M1) review.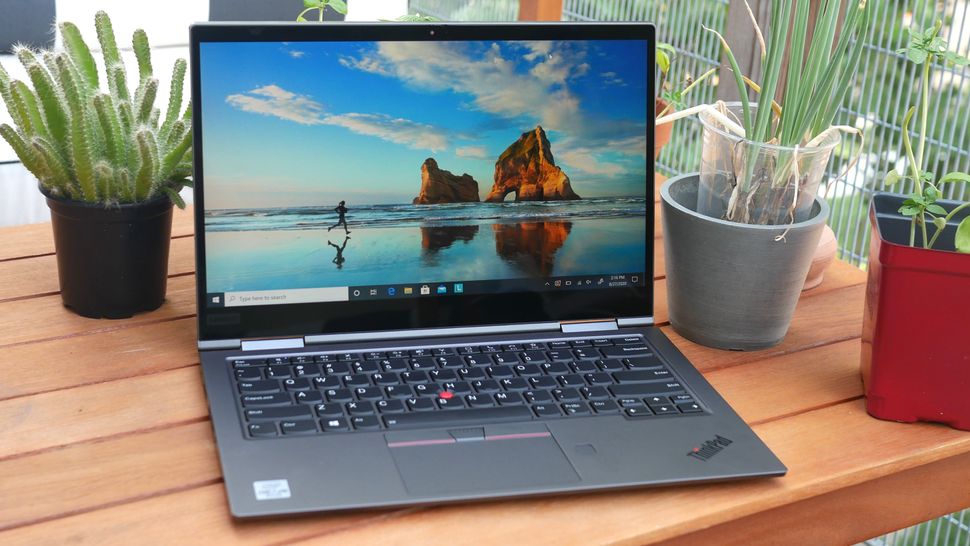 Lenovo took a chance with the ThinkPad X1 Yoga, the first metal ThinkPad, and it paid off. While we still love the signature matte-black carbon fiber found on most ThinkPads, the aluminum and magnesium ThinkPad X1 Yoga is a gorgeous change of pace. Not only does it have a slim design, but this convertible 2-in-1 flaunts a bright display and offers a best-in-class keyboard and long battery life. These combine to make the best Lenovo laptop for anyone who those looking for a convertible. 
You also get loads of extra goodies, like a built-in stylus slot and webcam cover. We still love the ThinkPad X1 Carbon for its super-lightweight chassis, but you should definitely get the Yoga instead if you want to use a stylus. 
If you prefer a detachable, give our ThinkPad X12 Detachable review a read. Want something a bit more spicey? The ThinkPad X1 Titanium Yoga is an excellent option. 
See our full Lenovo ThinkPad X1 Yoga (5th Gen, 2020) review.
If battery life is a priority, the Dell Latitude 9410 2-in-1 is the business laptop for you. The 2-in-1 laptop easily got me through a full day of use, even with the screen brightness turned up. But its 16+ hours of runtime isn't the only reason to buy this notebook; the Latitude 9410 2-in-1 has a sleek, flexible design, fast performance and some useful sign-in options. 
All you need to do is walk up to this Dell and it will know that you're there, thanks to its proximity sensor. This makes it super easy to log in — you don't have to input any passwords or even look at an IR camera. 
The Latitude 9410 2-in-1 is yet another big stepping stone for Dell's famously uninspiring business notebooks. We just hope the next version has a brighter screen and a webcam cover.
See our full Dell Latitude 9410 2-in-1 review.
Chromebooks…for business users? Yes, we mean it. The HP Pro C640 Chromebook Enterprise is the best option in this budding category. Running on Chrome OS with Chrome Enterprise, Google's cloud-based IT platform, the Pro C640 is a good alternative to Windows or macOS for small business owners or boutique companies. 
What makes it such a compelling laptop is that it doesn't compromise on features to fit the traditional Chromebook persona as being cheap and built out of plastic. Instead, this $1,129 Pro C640 has a gorgeous metal chassis that is military-grade tested, plenty of security options including a fingerprint scanner, and fast performance delivered by a 10th Gen Intel Core i7 CPU.  
See our full HP Pro C640 Chromebook Enterprise review.
With the Latitude 7320 Detachable, Dell takes on the Surface Pro and wins. Standout features include a gorgeous 13-inch display, fast performance, a comfortable detachable keyboard with a built-in stylus slot, useful security features, and a class-leading webcam (yes, you read that right). These are all packaged in a sleek metal chassis that can easily be slipped into a backpack or purse. 
The Latitude does waver in a few areas. The kickstand feels somewhat flimsy and the sky-high price will detract all but the highest-ranking execs or the wealthiest corporations. Despite these faults, the Latitude 7320 gives Dell enterprise customers an excellent version of this ultra-mobile form factor so they can work or relax from anywhere.
See our full Dell Latitude 7320 Detachable review.
Sleek, metal and unashamedly rectangular, the MSI WS66 10TMT reminds us of a retro sports car. The image of a DeLorean (the Back to the Future car) surfaces in our mind whenever we glance at this square hunk of aluminum. On top of that, passed several MIL-SPEC durability tests and even has a decently long battery life for a souped-up workstation.
With a beastly Nvidia Quadro RTX 5000 GPU and 16GB of VRAM, the MSI WS66 10TMT is a kick-ass video editing machine. Our workstation benchmarking gauntlet was no match for the WS66 10TMT, nor were its direct competitors. The WS66 scored a monstrous 6,735 on the Geekbench 5.0 test, surpassing the ProArt StudioBook 15 (6,076, Core i7-9750H), the WS65 9TM (5,573, Core i7-9750H) and the workstation average (4,178). The MSI WS66 also took a speedy 8 minutes and 28 seconds to complete our Handbrake benchmark.
See our full MSI WS65 10TMT review.
16 hours and 42 minutes. That is how long the ExpertBook B9450 lasted on our battery test, which involves continuous web surfing over Wi-Fi at 150 nits. Almost 17 hours. Can you believe that? Because I can't. No other laptop has endured for that amount of time. 
It's incredible for so many reasons. Sure, that's super long. But what if I told you that the longest-lasting laptop ever weighs just 2.2 pounds. Or that it has a 10th Gen Intel U-series processor inside? Or that the midnight-blue chassis is one of the most gorgeous we've ever seen. There are so many reasons to love the ExpertBook B9450 and to even consider it over the ThinkPad X1 Carbon. Asus still has a few things to fix — like the frustrating keyboard — but it's on the right path. 
Read our full Asus ExpertBook B9450 review.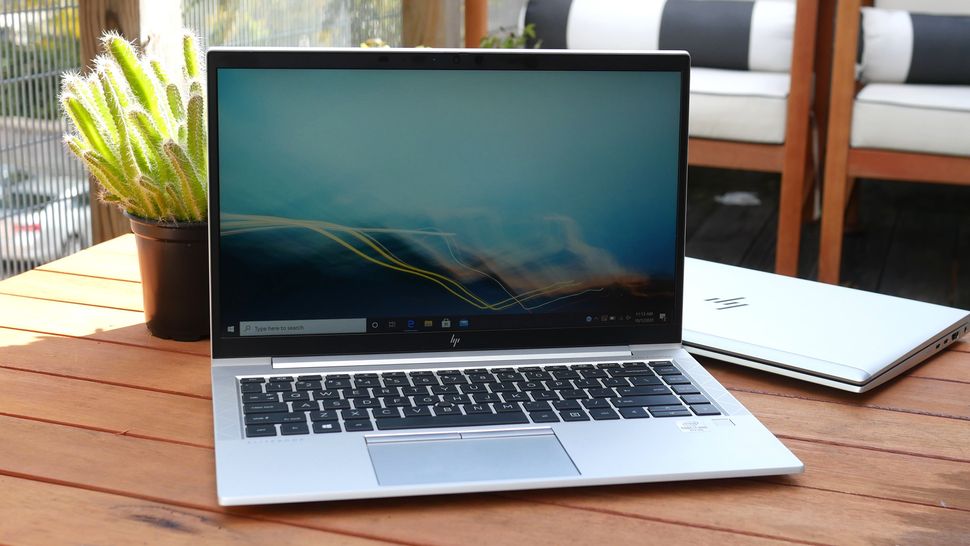 The EliteBook 840 G7 is one classy-looking business notebook. But it's more than just looks. It offers 9 hours and 23 minutes of battery life, an awesome keyboard, and, when you need it, a SureView privacy display to keep strangers from checking out your screen. 
There are also plenty of ports so you can ditch the dongles and top-firing speakers sound surprisingly good. Yes, the webcam isn't the best but that's nothing an external solution can't fix. Cheaper than most premium business laptops, the EliteBook 840 G5 comes with a 10th Intel Core i7 CPU, up to 64GB of RAM and up to a 1TB SSD.
See our full HP EliteBook 840 G7 review.
The Surface Pro 7+ takes the Surface Pro 7 and makes it for business users by adding 11th Gen Intel CPUs, 4G LTE connectivity and an easily swappable SSD. The battery life gets a small upgrade and the new processor provides outstanding performance in our synthetic and real-world testing. 
The design hasn't changed at all, but the Surface Pro 7+ has a USB-C port for charging and connecting peripherals. Microsoft still sells the comfortable Alcantara-clad Type Cover and the super-responsive Surface Pen, which makes it easy to draw or take notes on this tablet's vivid and bright 12.3-inch display.
There is still room for improvement. For example, the Surface Pro 7+'s display bezels are chunky, storage/RAM upgrades are inexplicably expensive, and there is no Thunderbolt 3 port. Still, this is one of the best 2-in-1 devices around, and an excellent choice if you're traveling. Not sold on the Surface Pro 7+? See our review of the ThinkPad X12 Detachable. 
See our full Surface Pro 7+ review.
How to choose a business laptop
Here are some things to keep in mind when choosing the right model of business laptop for you or your company.
Do you need Intel vPro or AMD Pro? Many business laptops are available with CPUs that have Intel vPro technology, which lets a support person log in remotely, even if the computer can't boot. However, unless you have a large IT department and a huge fleet of laptops that you need the ability to service remotely, you probably won't use this feature.
How fast do you need it to be? Most business users will be happy with a laptop that has a dual-core, Core i5 CPU like the Core i5-7200U or Core i5-7300U (vPro) and the CPU's integrated graphics processor. However, if you require a high-end performance for 3D Modeling, professional video editing or creating predictive models, then get a mobile workstation with a quad-core Core i5 or Core i7 CPU (model numbers end in HQ) and Nvidia Quadro graphics.
Long battery life: Nobody wants to run out of juice in the middle of a long workday or a cross-country flight. Unless you're getting a giant workstation, look for a laptop that gets more than 9 hours on a charge. Some business systems come with a choice of regular or extended batteries; always get the high-capacity unit.
At least a 1080p screen: It's hard to be productive if you can't see much text on the screen. Avoid laptops with low-resolution, 1366 x 768 screens like the plague. Get one with a resolution that's 1920 x 1080 or higher.
SSDs for responsiveness: If you want a truly fast computer, get a solid state drive rather than a mechanical hard drive. SSDs boot up, open programs and multitask at least three times faster than old-fashioned hard drives.
The right ports: Nobody likes to carry a bag full of dongles. Consider which kinds of connections you or your employees will need the most. If you connect to a wired network a lot, make sure the laptop has an Ethernet port. If photography is a key part of the job, choose a laptop with a memory card reader. No matter what your needs, a Thunderbolt 3 port is a huge plus, because it will allow you to connect to a new generation of high-speed peripherals, universal chargers and powerful docks.
A great keyboard: It almost goes without saying that every laptop should have a good keyboard. But with business systems, a comfortable typing experience is even more important. Look for snappy feedback, deep travel and absolutely no flex.
How we test business laptops
We put each laptop through extensive benchmark testing — both synthetic and real-world — before they end up in the hands of our reviewers. We evaluate each aspect of the laptop, including its performance, battery life, display, speakers and heat management.
In our benchmark testing, we use a Klein K10 colorimeter to detect the brightness and sRGB color gamut of the laptop's display. For performance testing, we run the laptop through a gauntlet of benchmarks, including Geekbench 4.3 and 5.0 and 3DMark professional graphics tests. 
To determine real-world performance, we task the laptop to convert a 4K video to 1080p resolution and to duplicate a 4.97GB multimedia file. Our real-world graphics test is the Dirt 3 benchmark with medium settings at 1080p resolution. 
We also run heat tests by playing a 15-minute full-screen video and measuring temperatures in different areas of the laptop. Last but not least, our battery test consists of continuous web surfing over Wi-Fi at 150 nits of brightness. For MacBooks and premium Windows 10 laptops, a runtime of over 9 hours is considered a good result whereas gaming laptops and workstations that can stay powered for longer than 5 hours deserve praise. 
These tests are complemented with extensive hands-on testing from our reviewers who critique everything from the laptop's materials to the feel of its touchpad.