Acer is known for its wide selection of laptops, ranging from sleek ultraportables to beefy gaming laptops. And don't worry if you're shopping on a budget; Acer has plenty of notebooks that offer big value for a small price. However, Acer doesn't just go by budget, the company also offers up a rather expansive laptop catalog. 
The company offers sleek ultraportables, bulky gaming laptops and plenty of Chromebooks. Acer has been expanding into the creator space while bringing back its tried-and-true TravelMate series for the mobile professional. Taking everything into consideration, we've created a list of the best Acer laptops for 2021. 
Each and every year, our editorial team reviews over 150 laptops covering every price point and use case. Whether you're looking for a Chromebook, a badass gaming system, or just a multimedia machine to kick back and watch movies with, we can help you find your ideal match. 
In order to make the Best Acer Laptops of 2021 list, each laptop must earn a score of at least 4 out of 5 stars when reviewed, delivering on the things shoppers care about most. In our evaluations, we focus on design, comfort, display quality, keyboard and touchpad, overall performance, battery life and especially value.
What are the best Acer laptops right now?
Our top pick for best Acer laptop is the Acer Swift 3. If you're looking for a high-performing laptop with more than 11 hours of battery life for less than $700, the Acer Swift 3 (equipped with the AMD Ryzen 7 4700U processor) could be the best option for you. However, the Swift 3's display came up a little dim during our lab testing, so if you prefer a brilliant panel, there are other laptop options to consider. But if having a super-bright screen isn't a necessity, the Acer Swift 3 is definitely one of the best Acer laptops you can buy.
Another machine that earned best Acer laptop status is the Acer Swift 5. It's got a bright, vivid display and plenty passable battery life. When reviewed, it was touted as the lightest 15.6-inch laptop, which is no small feat.
But we're not done yet. Acer has been making waves on the Chromebook front, combining powerful components with premium designs like the Acer Chromebook Spin 713. Outfitted with an economical AMD processor, the Acer Nitro 5 is one of the best cheap gaming laptops on the market in terms of battery life. 
Here are the best Acer laptops of 2021 you can buy today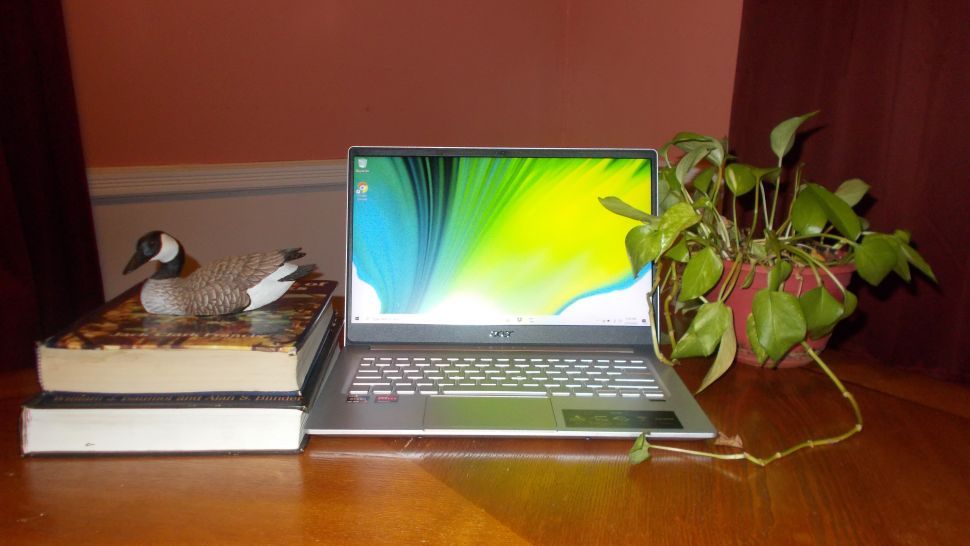 Who would've thought that a sub-$1,000 Acer Swift 3 could outperform the likes of top-tier $2,000 laptops like the MacBook Pro and the Dell XPS 13? Well, somehow Acer did the impossible thanks to its AMD Ryzen 7 4700U CPU. Not only did the Acer Swift 3 smoke its Intel counterpart on performance (check out our Acer Swift 3 Intel review), but the AMD-packed ultrabook overshadowed high-performing premium laptops, too.
The Swift 3 offers a vivacious 11-hour runtime of battery life. Another plus? The AMD-equipped power demon is designed for portability, so if you're an on-the-go busy bee seeking a Herculean laptop that won't break your back, look no further. The mind-blowing performance that you can get on the Swift 3 for its reasonable price tag is nothing short of jaw dropping.
See our full Acer Swift 3 (2020, AMD Ryzen 7 4700U) review.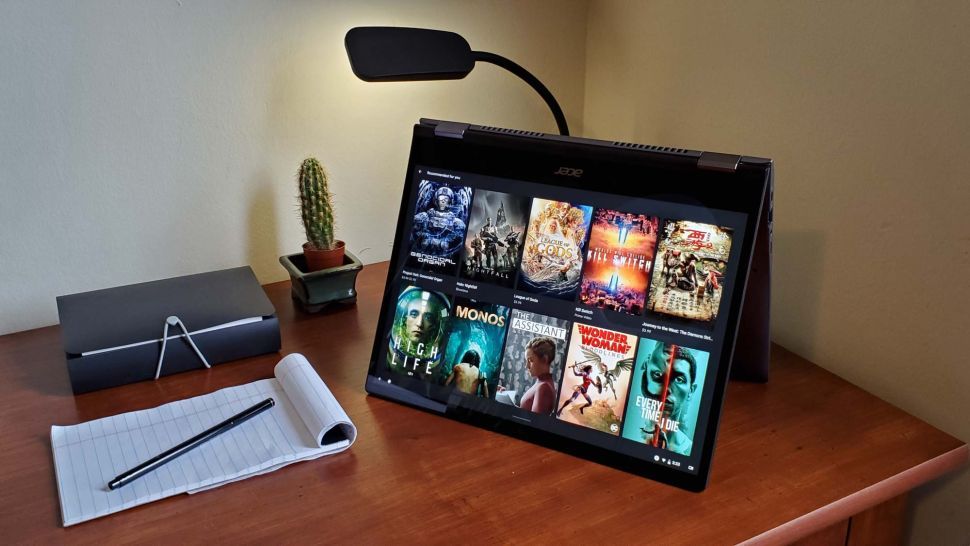 For high school and college students who need an inexpensive, portable and durable laptop both on and off-campus, the Acer Chromebook 713 could be a downright godsend. If you're looking for versatility in a Chromebook-flavored clamshell, look no further. The Chromebook Spin 713 offers a brilliant 2-in-1 form factor that feels much more high-end than its price tag would have you believe. 
It's durable enough for daily use, and powerful enough to replace the functionality of many full-fledged laptops. Plus, the battery life is top-notch. Whether you're a business user, student, or general consumer, there's something for everyone with the Acer Chromebook Spin 713. Avid writers will love the keyboard and extra screen real estate, while multimedia mavens will love the streaming capabilities of Google OS. 
See our Acer Chromebook Spin 713 review.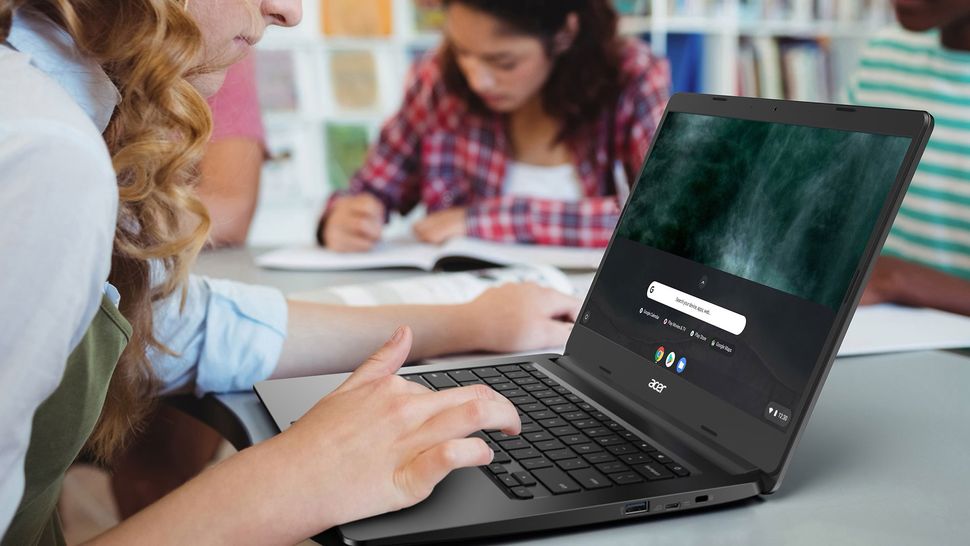 Acer is the top seller of Chromebooks worldwide, and with systems like the Chromebook C933T-P8SM, it's easy to see why. The chassis is made from a fingerprint-resistant black plastic. The system has a bit of flex to the screen lid, but it has built-in rugged features that will help it survive the dangers of school and home. Its corners are reinforced, there are shock-absorbing bumpers, and the system's keyboard and touchpad can stand up to small spills. 
The C933T doesn't skimp on screen quality or battery life. It's right in the middle in terms of performance, connection possibilities and weight, and able to help any aspiring student. It is our choice for the best Chromebook value today.
See our full Acer Chromebook C933T review.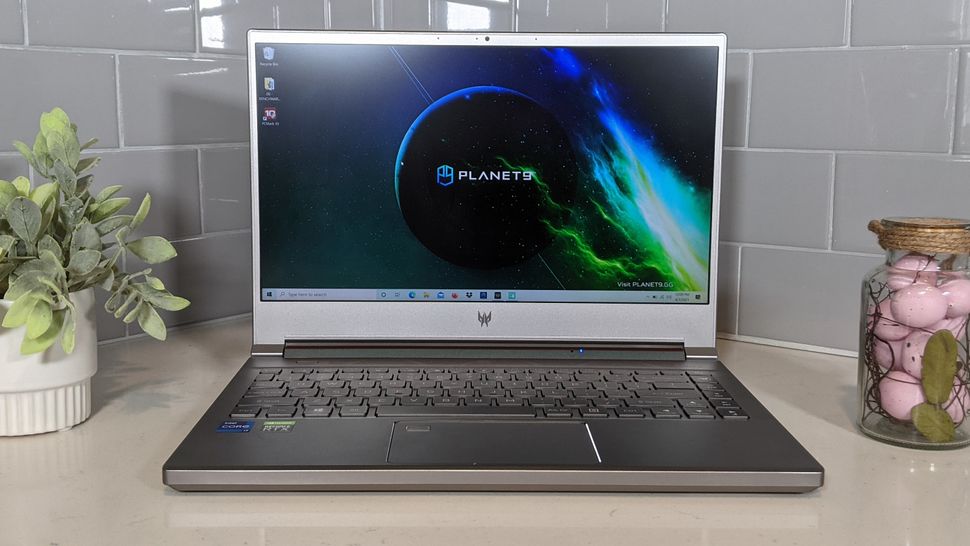 The Acer Predator Triton 300 SE packs some of the best quality components into a relatively affordable package. For $1,399, you get a powerful Intel Core i7-11375H processor and Nvidia GeForce RTX 3060 GPU, decent battery life and a colorful 14-inch display wrapped up in a sleek and thin chassis. The keyboard and touchpad experience could be a little better (and the audio could use a boost), but the Predator Triton 300 SE is still one of the best gaming laptops that you can buy today.
See our full Acer Predator Triton 500 review.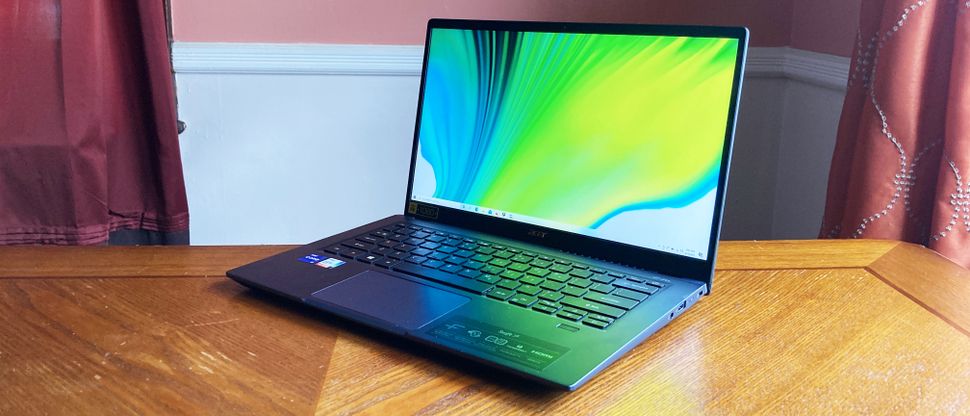 The Acer Swift 3x is no punk. In fact, it's a monstrous, mighty machine. No matter what you throw at it, this notebook will shred 'em to pieces. Even when we pitted the Swift 3x against herculean premium laptops like the Dell XPS 13, the Acer ultraportable drew blood and took no prisoners. This machine is, indeed, a beast! If that isn't enough to excite you, the Swift 3x also packs Intel's first discrete graphics in two decades: Iris Xe Max, which will give you an extra boost for light editing work and casual gaming that you won't get from Intel's integrated graphics.
See our full Acer Swift 3x review.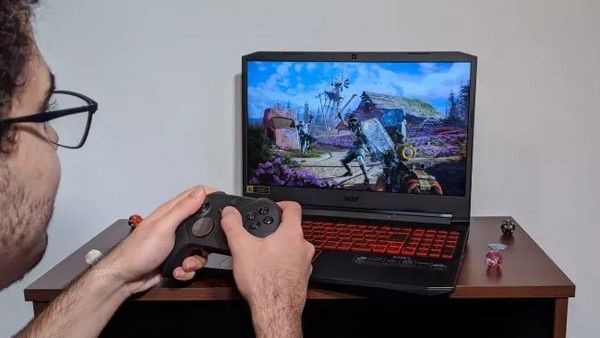 If you're looking for a gaming laptop at a ridiculously cheap price, look no further than the Acer Nitro 5 (AMD, 2020). The laptop is hard to beat with its sub-$700 price point, offering great performance and ridiculously long battery life (11+ hours), not to mention a comfortable keyboard. It's powerful AMD Ryzen 5-4600H processor keeps pace with much more expensive systems. 
Plus, the Nitro 5 has improved on its design over the years, going from gaudy to boring (with a touch of red flare). Its black plastic chassis is surrounded by faux-aluminum accents that curve against indents in the hood. And while its Nvidia GeForce GTX 1650 GPU isn't the most powerful graphics chip, the notebook still achieve decent frame rates while gaming. 
See our full Acer Nitro 5 (AMD) review.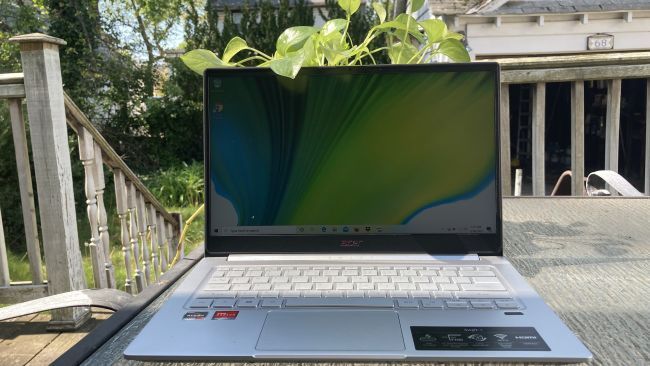 The Acer Spin 5 is undoubtedly a powerful hybrid machine — it blows most 2-in-1 competitors out of the water when it comes to display quality, overall performance and graphics. And despite being a thin-and-light convertible, the Spin 5 manages to offer an abundance of ports to fulfill all your connection needs. The Acer laptop even has a microSD reader, a convenient feature for content creators that seems to be growing more obsolete among laptops.
The Acer convertible crushed competitors on our performance and graphics benchmarks. Plus, it has a colorful, high-definition display that'll make watching Netflix and YouTube a treat. If you want a robust 2-in-1 that outputs competition-beating performance scores, proving that it can manage all of your workloads without breaking a sweat, the Spin 5 is the perfect convertible for you.
See our full Acer Spin 5 2020 review.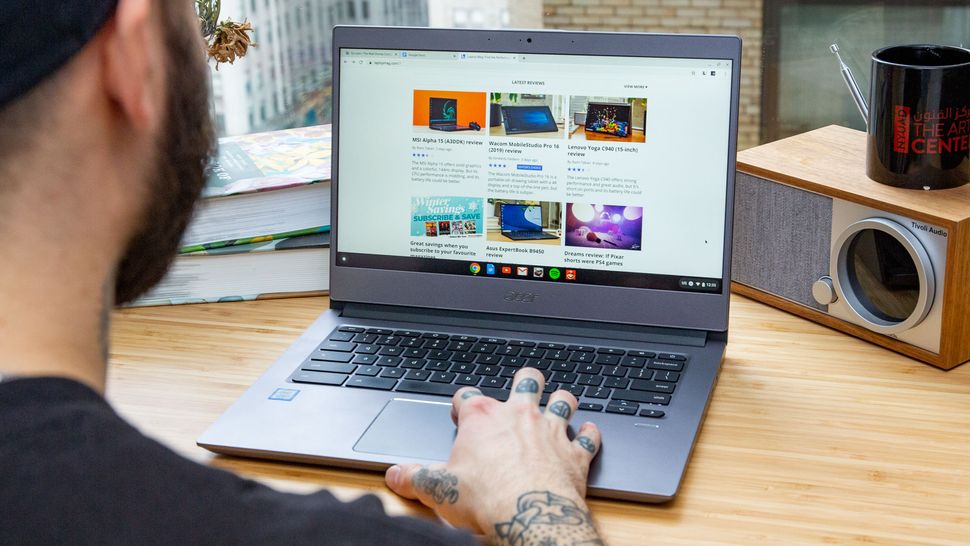 The Acer Chromebook 714 is a premium-looking business laptop with a sleek, aluminum chassis that'll enhance your urbane and professional aura as you carry this refined device from one office meeting to another. The laptop is MIL-SPEC tested, so if you're the clumsy type, you'll find comfort in knowing this Chromebook can withstand shock and other traumatic blows. 
The Acer Chromebook 714 also has a unique fingerprint reader that is rare on laptops with Chrome OS. Worker bees will experience speedy productivity on this machine — its clicky keyboard and multitasking-friendly system will have users whizzing through assignments and tasks. Overall, the Acer Chromebook 714 is a great productivity machine for work-heavy users who depend on Google apps to fulfill their daily tasks and assignments.
See our full Acer Chromebook 714 review.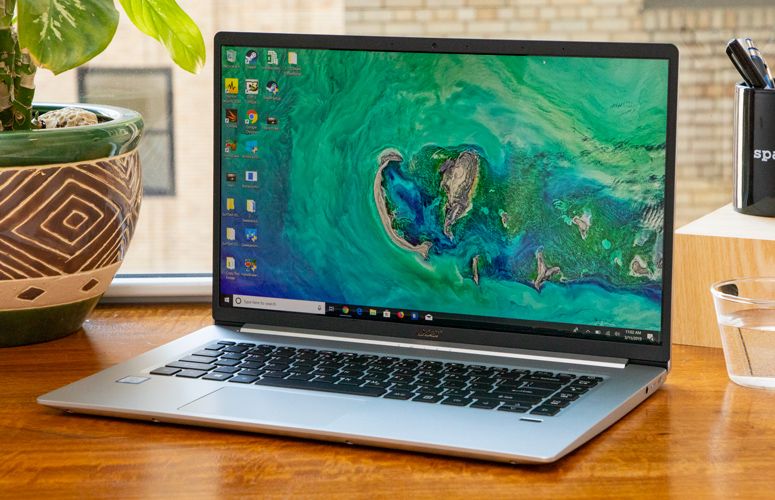 Acer's Swift 5 is a featherweight champion. At just 2.3 pounds, it is one of the lightest 14-inch notebooks ever made. Heck, it's even lighter than the vast majority of 13-inch laptops on the market. Yet despite its size, the Swift 5 delivers long battery life to go along with its vivid 1080p display. (Plus, Nvidia Graphics are on the way.) The Swift 5 is a fantastic laptop if portability is a priority.
The Swift 5's staggeringly lightweight chassis requires little effort to carry around, and it has plenty of battery life to spare. It's a serious contender to pricier machines, like the Dell XPS 13 and HP Spectre x360 13.
See our full Acer Swift 5 review.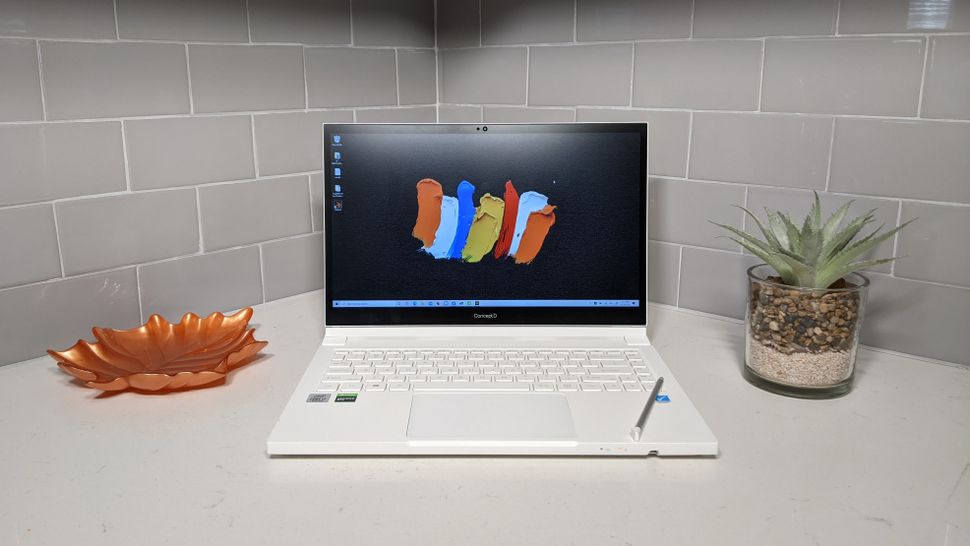 Acer's breaking into new categories. With the Acer ConceptD 3 Ezel, the company is appealing to professionals as well as gamers. The laptop gives you get strong performance in an Intel Core i7-10750H CPU and Nvidia GeForce GTX 1650 Max-Q GPU, a bright 14-inch display, a clicky keyboard and a wide variety of ports packed into a sleek convertible chassis. To top it off, the battery life is pretty solid. 
The Acer ConceptD 3 Ezel offers fantastic features, from powerful performance and a bright display to its neat 2-in-1 design. This laptop is a great choice for those with a unique set of creative needs.
Read our full Acer ConceptD 3 Ezel review.
How we test for the best Acer laptops
When we bring a laptop into our laboratory, our goal is to see how it would work if you brought it into your home or office. (Or home office.) While we use a number of industry standard benchmarks such as Geekbench and 3DMark, we focus heavily on real-world tests that have been developed in-house.
To test endurance, the Laptop Mag Battery test surfs the web at 150 nits of brightness until the system runs out of juice. To judge pure processing power, we use a giant spreadsheet macro that matches 65,000 names with their addresses; a video transcoder that converts a 4K video to 1080p; and the Geekbench 4 synthetic test. We measure graphics prowess with both 3DMark Ice Storm / Fire Strike and a series of actual game titles.
We use a colorimeter to measure screen brightness and color gamut while other instruments help us determine a laptop's key travel and ambient heat. Check out our How We Test Laptops page for more details on our benchmarking procedures.
How to find the best Acer laptop
There are several things to consider when shopping for the best Acer laptop: 
What's your budget?
Typically, the more money you spend, the better (and more powerful) your laptop will be in terms of build quality, display, battery life and overall performance. However, there are some diamonds in the rough out there, and you can absolutely pick up one of the best Acer laptops for under $1K. In fact, some sub-$700 systems provide better performance than many premium laptops.
Do you want a 2-in-1 or a clamshell?
With a 2-in-1 machine, you get to enjoy the luxuries of both a laptop and a tablet. This means dynamic touchscreen features, and some models use a stylus to add new layers of fun. (Literally.) However, if you want a lower price and stronger-performing internals, you'll be better off with a traditional laptop.
How much battery life do you need?
Let's face it: long battery life is awesome! Nothing is worse than your laptop dying too quickly when you're on the move. If you're tied to a desk all day, battery life is probably something you can sacrifice. But if you're an on-the-go traveler, be sure to consider laptops with long battery lives. Check out our longest-lasting laptops list.
What specs do you need? 
Don't aim for anything less than a Core i5 CPU if you want quality performance. As for storage and memory, look for 8GB of RAM and a 256GB SSD. In terms of screen quality, get a 1080p screen or higher for full-HD movie nights. If you're a gamer or content creator, look for a laptop with discreet graphics from Nvidia or AMD.