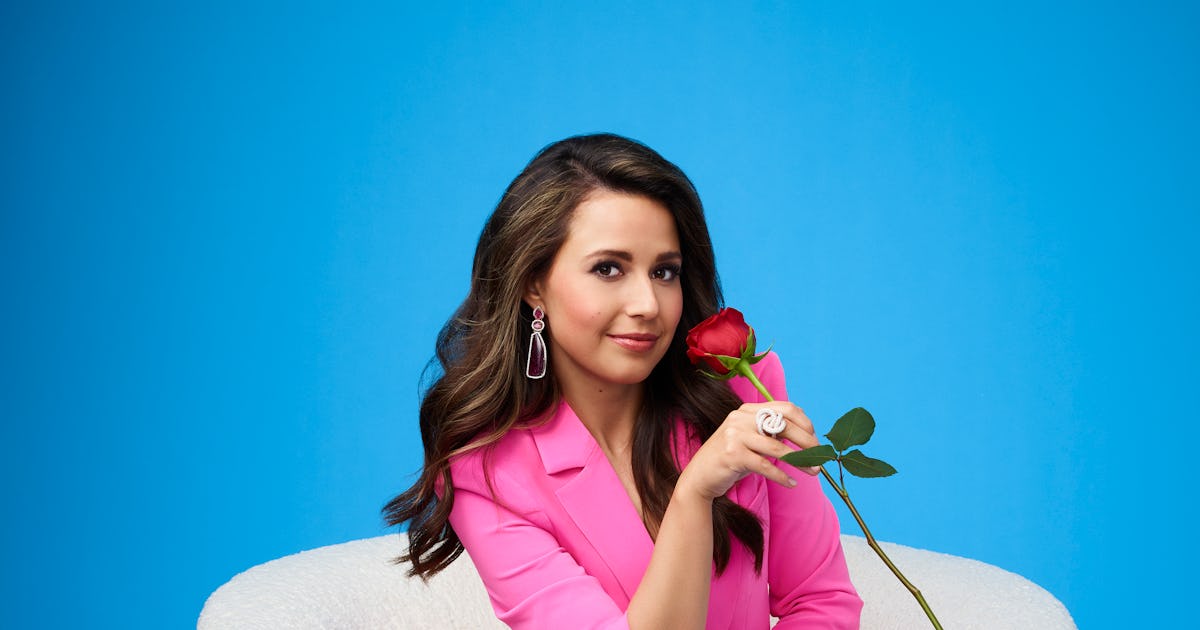 Following a headline-making Bachelor season, Katie Thurston has managed to transform from the "girl who brought the vibrator" to the lead of The Bachelorette. Despite her ascent from night one meme to the titular Bachelorette, Katie will always be linked to her intimate prop — for better or worse. But, in casting Katie, The Bachelor franchise is setting itself up for its most sex-positive season to date. While refreshing, it may be too much for some fans of the show.
As is the case with most Bachelorette premieres, contestants exit the limo with some machination that they believe will make them memorable in the eyes of the lead. There are gimmicks and costumes, and even specific references to the lead's past season. In Katie's case, that involved numerous men spouting sex-puns and innuendoes for two hours. Katie, consistently down for a little seductive insinuation, was a great sport about the whole evening — some audience members, however, weren't.
With some viewers voicing their displeasure with the abundance of sex-talk in the premiere, Katie took to Twitter to shut down their criticism.
More to come…