After the Fagradalsfjall volcano eruption began in March 2021, photographer Jan Erik Waider traveled to the Nátthagi valley in Iceland and captured beautifully abstract photos of lava flowing and cooling.
Waider, a Hamburg, Germany-based fine art photographer, focuses on capturing abstract photos of landscapes and the intimate details found within them.
"Therefore, I was most interested in getting as close as possible to the action and using a 500mm prime lens to capture those bizarre and beautiful details without putting myself (and the gear) in danger," Waider tells PetaPixel. "The place absolutely exceeded my expectations and the variety of textures and shapes I did not expect."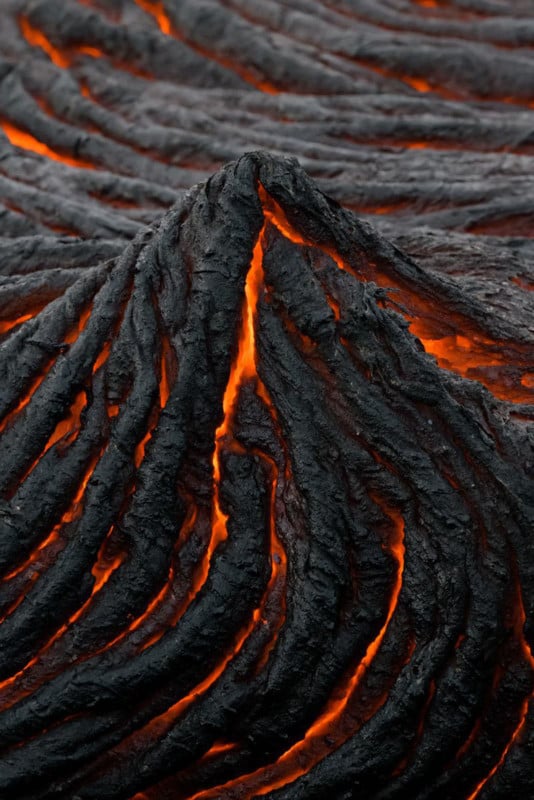 Waider spent three days in a row photographing the lava flows, hunting for the best light and contrast.
The photos were captured with a Nikon D850 DSLR — 90% of them were shot with the Nikon AF-S Nikkor 500mm f/5.6, and the remaining 10% were captured with the Nikon AF-S Nikkor 70-200mm f/2.8G.
"What makes the use of telephoto zoom lenses so special for me in the field of landscape photography is the possibility of finding details that are really unique," Waider says.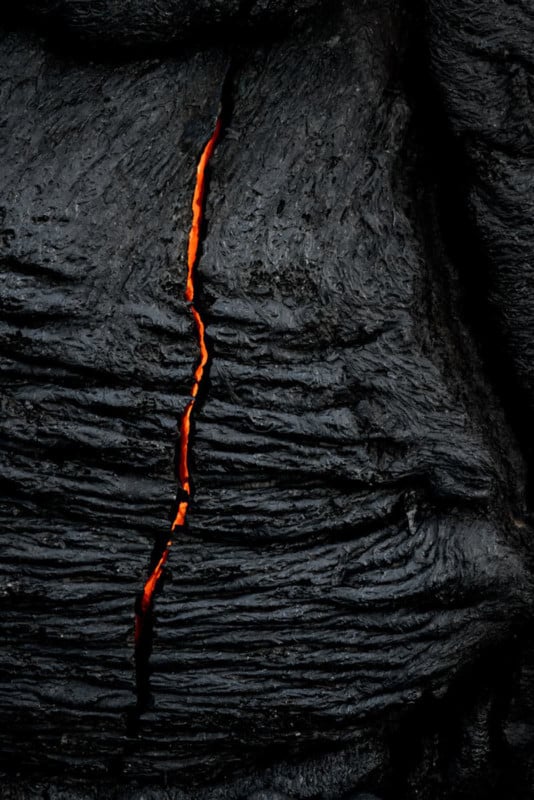 The eruption, which is still ongoing, is located just 30km (~18.6mi) from Iceland's capital city of Reykjavík.
"All photos were taken in Nátthagi valley where you could get really close to the fresh lava flow," Waider says. "If this valley is filled up with lava, the lava will flow down the mountains towards the ocean which will also be a fascinating event."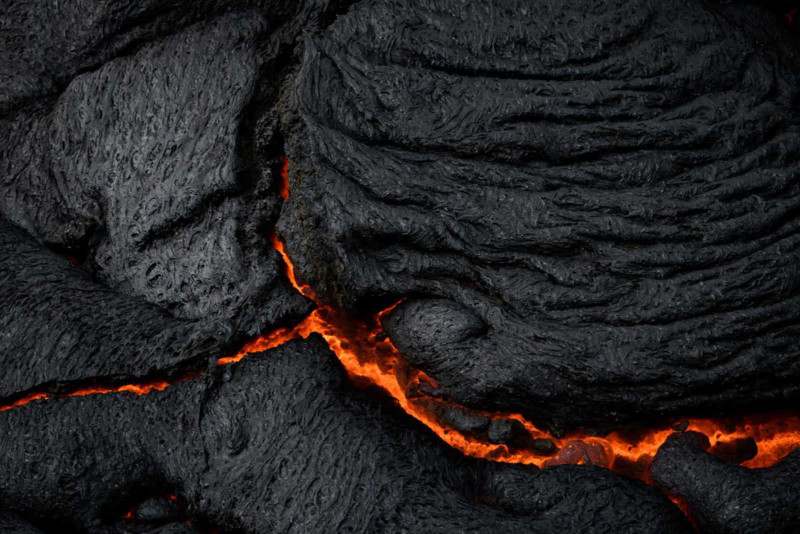 "I was absolutely blown away by how quickly the lava field changed," the photographer tells Colossal. "Apparently, cooled lava broke open, and thick, fresh lava flowed out and formed new shapes and 'sculptures,' which were then destroyed again by new lava a few minutes later.
"This simultaneously beautiful but also brutal transience was the charm for me. A surreal landscape that in just a few minutes will no longer be visible to anyone."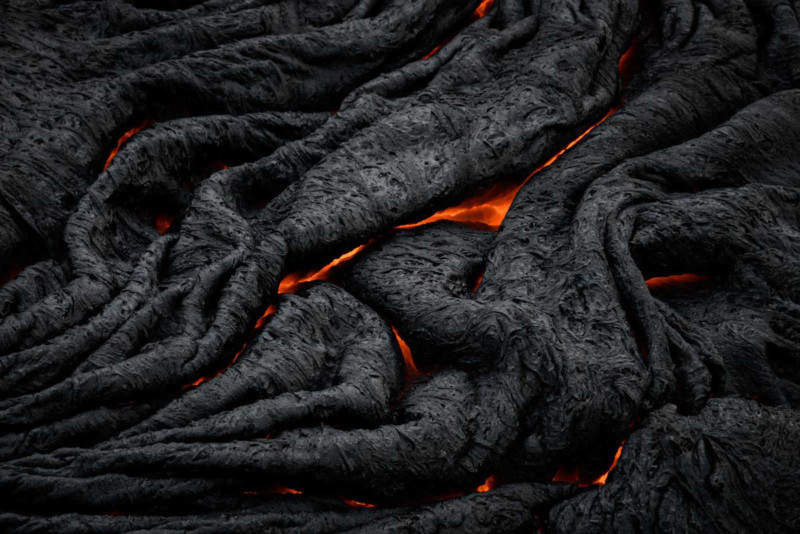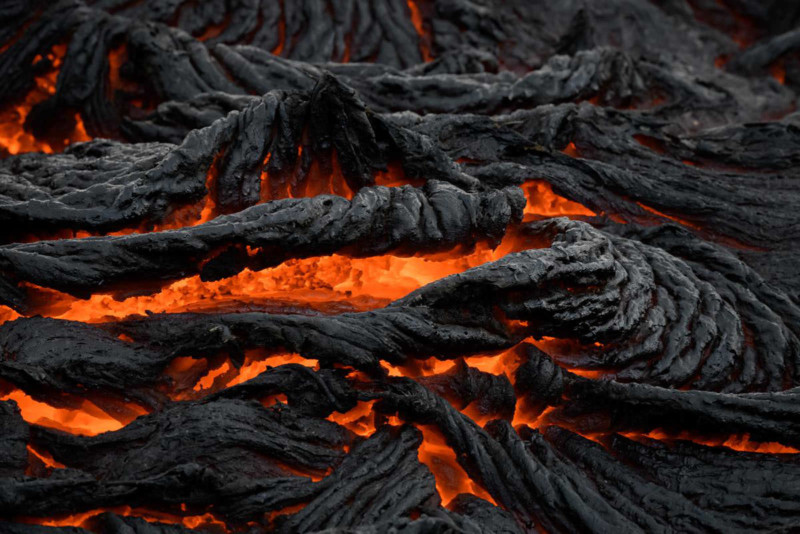 You can find more of Waider's work on his website, Facebook, and Instagram.
---
Image credits: Photographs by Jan Erik Waider and used with permission