Blake is a medium sized 9 year old male Cross-Breed. His passport states he is nine years old but he may well be a little younger. He was abandoned in a village in Romania. When he arrived here in the UK he was in a sorry state. His skin was red raw and inflamed and his poor scarred old face showed a life time of suffering.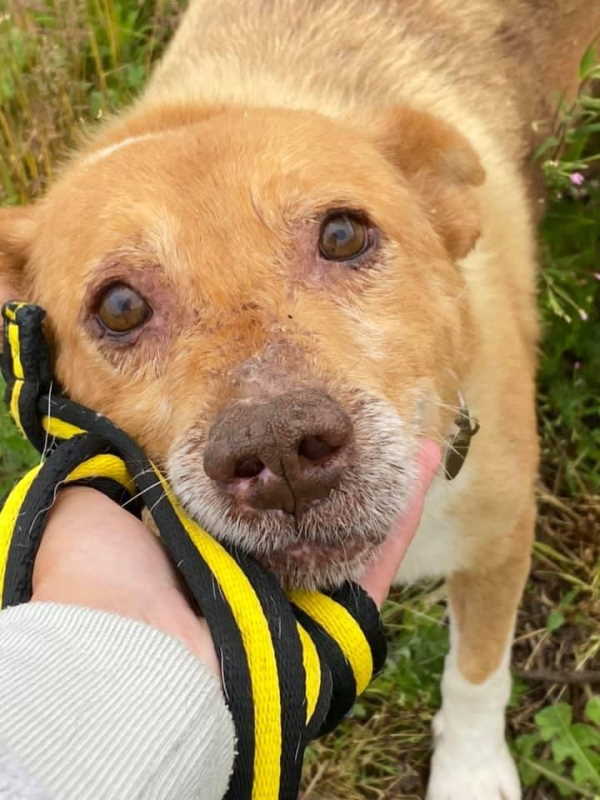 Despite it all Blake would do his best to greet us with a wag of his tail but it was clear he was extremely uncomfortable. A couple of medicated baths and a vet trip later and Blake is now well on the road to recovery and just needs a loving forever home.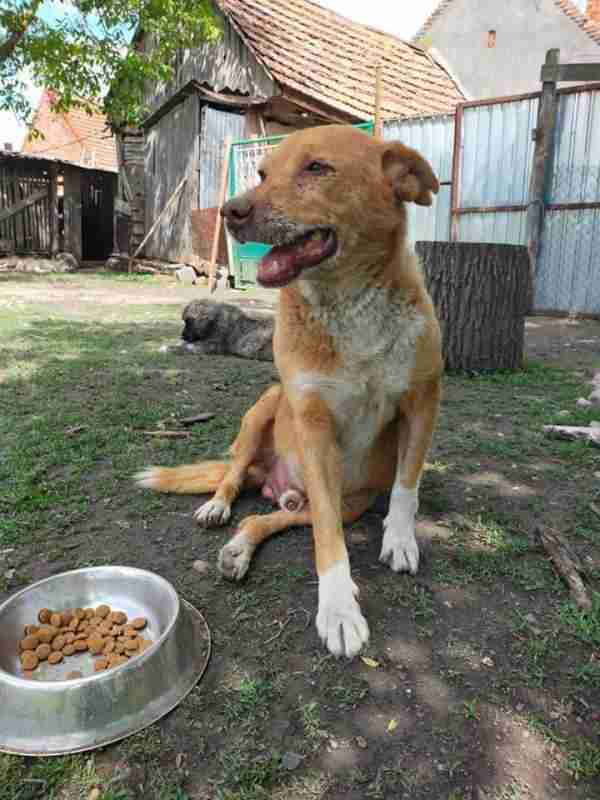 When we first met Blake if we tried to put a lead on him or walk him he would let out a blood curdling scream but he us now much more confident on a lead and enjoys his walks. Blake is fostered in Norwich Norfolk.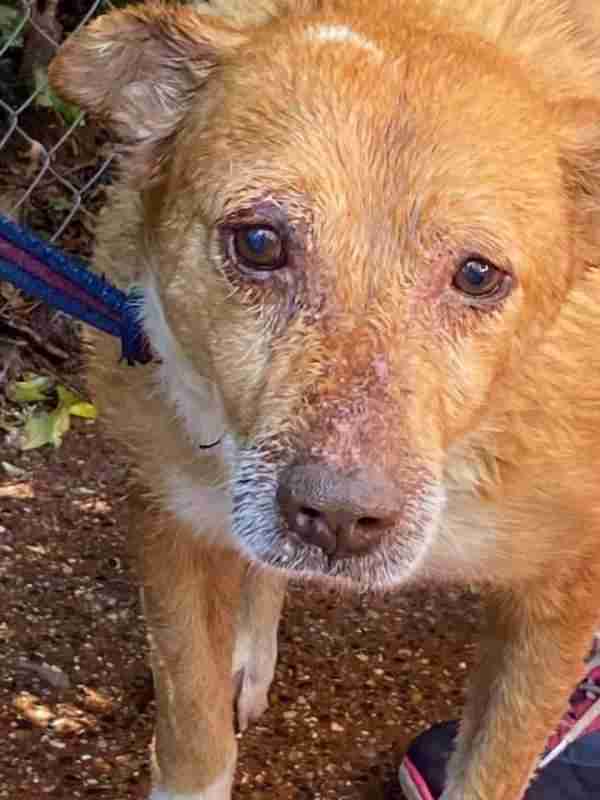 Blake is a friendly chap who would love a quiet retirement home. He gets on well with other dogs but would be just as happy as an only dog.
All dogs are vaccinated, microchipped and neutered (unless the dog is too young to be neutered). If you are interested please message or call between 9am to 5pm Mon – Fri 9am to 4pm Sat.