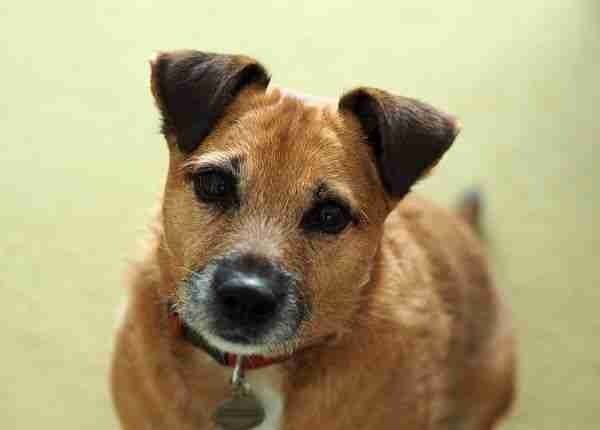 Cute Bruce is a 9 year old male Border Terrier cross Jack Russell Terrier who is in a foster home in Christchurch, Dorset, waiting for someone to offer him a permanent home.
In foster, Bruce has only been left a couple of times, for about 1 hour. He is always pleased to greet his foster carers on their return. He would like a home with people who are at home most of the time as he does enjoy company.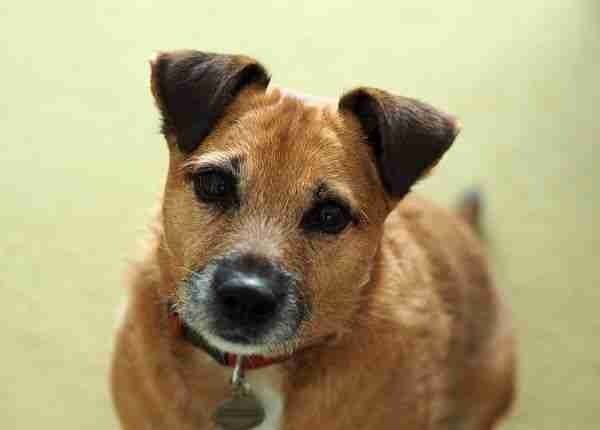 Bruce has been good with the small dogs he has met, but definitely not with large, bouncy off-lead dogs. Bruce could possibly live with a small, calm dog after a careful introduction.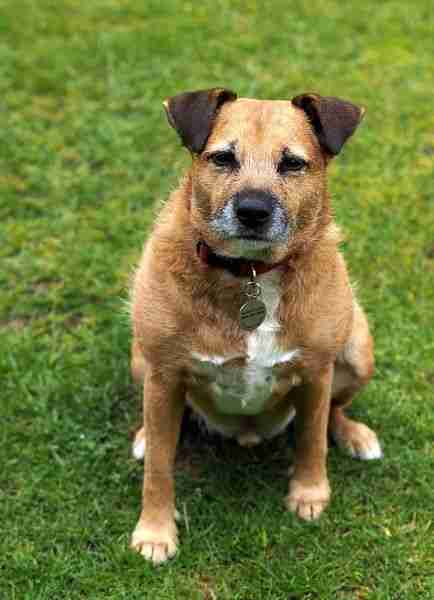 Bruce will walk past cats without taking much notice, but his foster carer feels that he would certainly chase them if he were off lead. He therefore can't live with cats.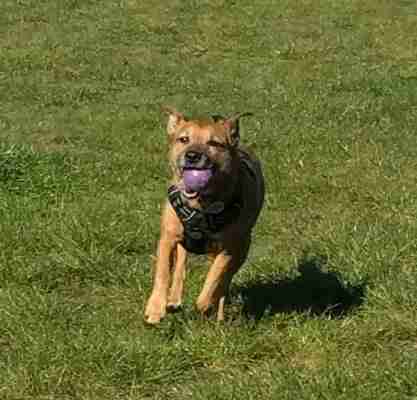 Bruce tends to ignore children when out walking. He should be happy to live with kind children aged over 12 as he does like to have a good play and run.
Bruce loves to play, especially with his ball. He also likes you to hide his toy and then let him go and find it. He likes to lie in the garden when the weather is warm and just happily be close to you.
Bruce reacts badly at the vets and has to be muzzled. He doesn't like big lorries or noisy motorbikes and he reacts by moving away from them. He doesn't like large, loose dogs running up to him. He will bark at dogs and animals on the TV.
He would like an active home where people have the time to play with him and simply be with him. He likes to get onto the sofa and cuddle up next to you in the evenings. He also likes to sleep on your bed and will sleep there all night. A rural home would be perfect for Bruce.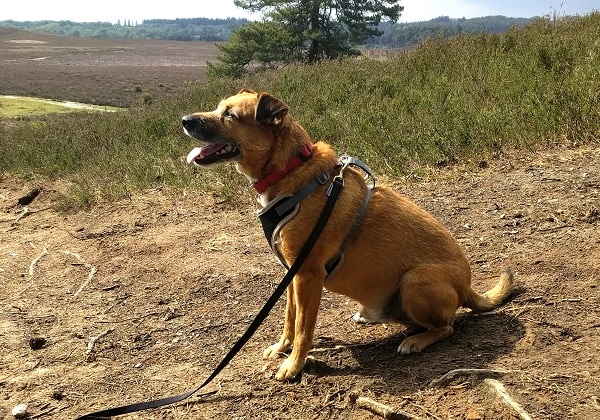 Bruce is neutered, vaccinated, microchipped, wormed and flea treated. He hates the vets and is very frightened so must wear a muzzle for vet visits. Some social visits to his new vet might be a good idea to try to help him be calmer in readiness for actual appointments.