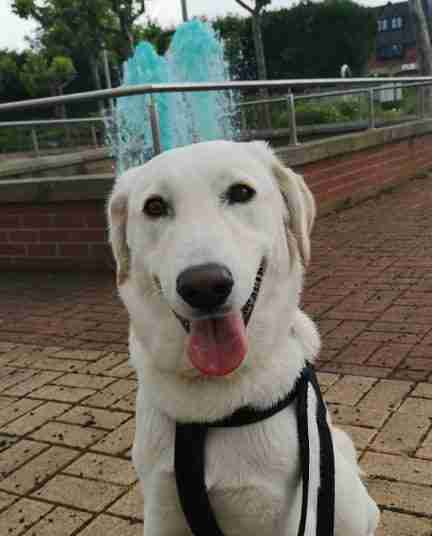 Orla is a 9 month old female Spanish Mastiff Cross. This beautiful, giant puppy Orla is looking for a new home. Originally came from Spain to be rehomed, Orla was given up as she was bigger than anticipated.
She has been spending time in foster home, and settled in well, enjoying a snooze. She is now back in kennels and needs a new home (or foster home) ASAP. They would have love to adopt her, but sadly their existing dog found it all a bit much.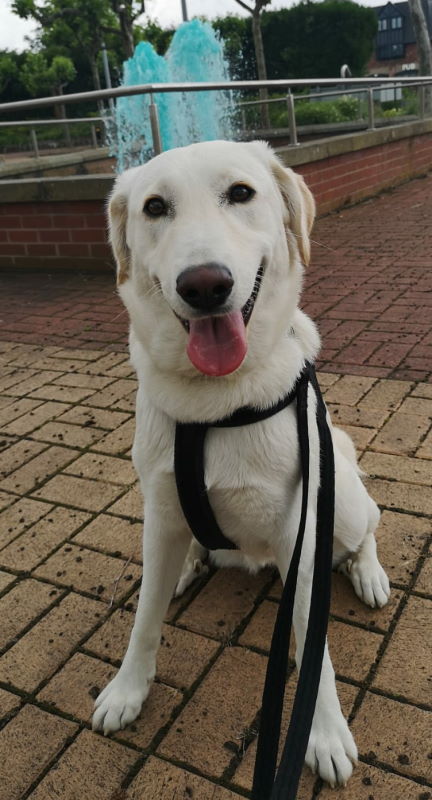 She is good with other dogs, but just wants to play with them, so new owner must be prepared to work on her manners. But she would love a home with other dogs to play with. She can be a nervous girl and can take a few meetings to get to know you, she would prefer an adult only home.