Rikki is an 8 year old male Jack Russell Terrier. He is such a lovely, fun and affectionate little dog. He enjoys playing with toys and racing around our field. He is full of character and makes us laugh every day! Rikki does have some issues with resource guarding so will need an experienced owner. We feel that he has bags of potential and will truly flourish in the right home.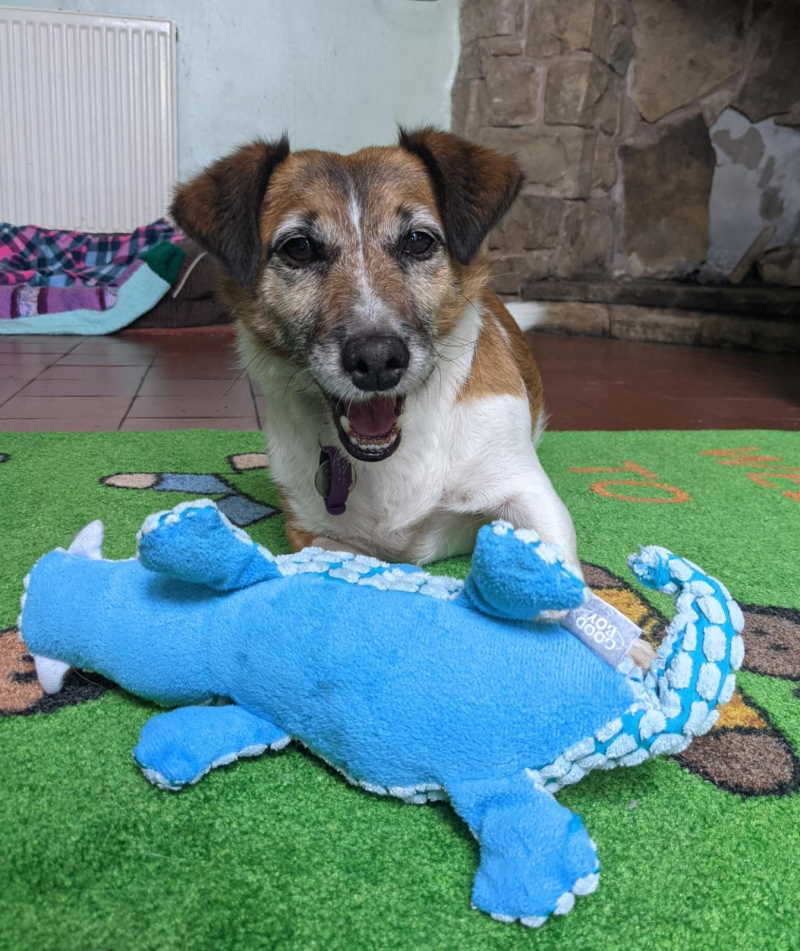 Rikki will take time getting to know new people and can be reluctant to go on walks unless he is with a trusted friend in which he feels safe. He lives in one of our 'home style' rooms and he has proven to be clean and non-destructive in this area, sleeping on the sofa at night. He will need to be the only pet in the home.
We are looking for an experienced home for Rikki, perhaps with someone who has had terriers before and are familiar with their somewhat feisty ways.
Rikki would be best suited to a quiet home with someone who has the time to devote towards helping him feel more secure and overcome his issues. We do feel that once he has settled in he may be okay to be left alone for a couple of hours. It is important that Rikki is placed in an adult only home free from visiting children and with no children planned for the future.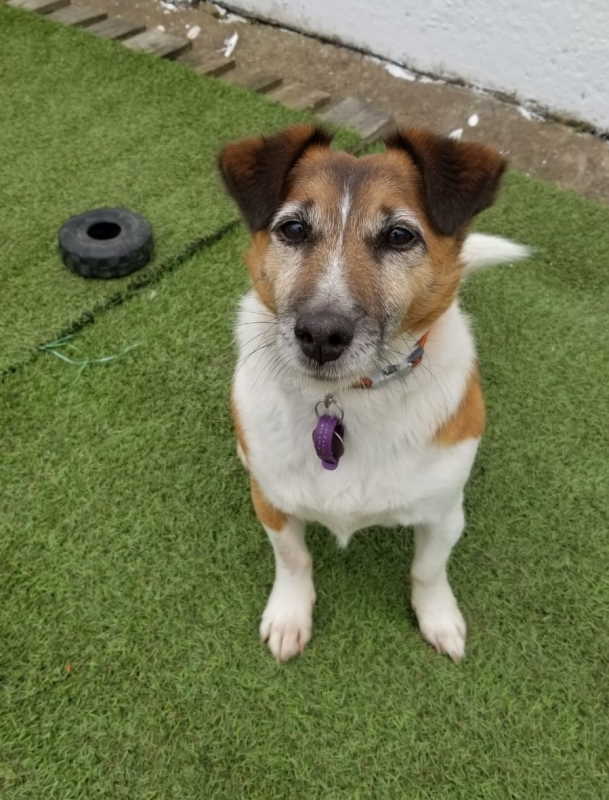 Please note that anyone interested in adopting Rikki will need to make several visits to and from the rescue in order to form a bond with him before adoption. This will then progress into home visits and a slow introduction into his new home, so his new owner must have transport and ideally live locally.
Rikki does have mild skin allergies but this is very easily managed with the right treatment.
This boy is such a character and the staff all love him dearly and are desperate to see him settled in a home. He will make such a fun, active friend.