Claudia is an eight year old female Cross-Breed. She has spent most of her life in the dire Botosani public shelter in Romania and what a waste of a real character that has been!
Claudia is aa cheeky, inquisitive but still slightly nervous dog who's making great progress. She loves her walks and is very good on the lead with no pulling. She still flinches slightly as your hand approaches but is now enjoying being fussed and trusting us more every day.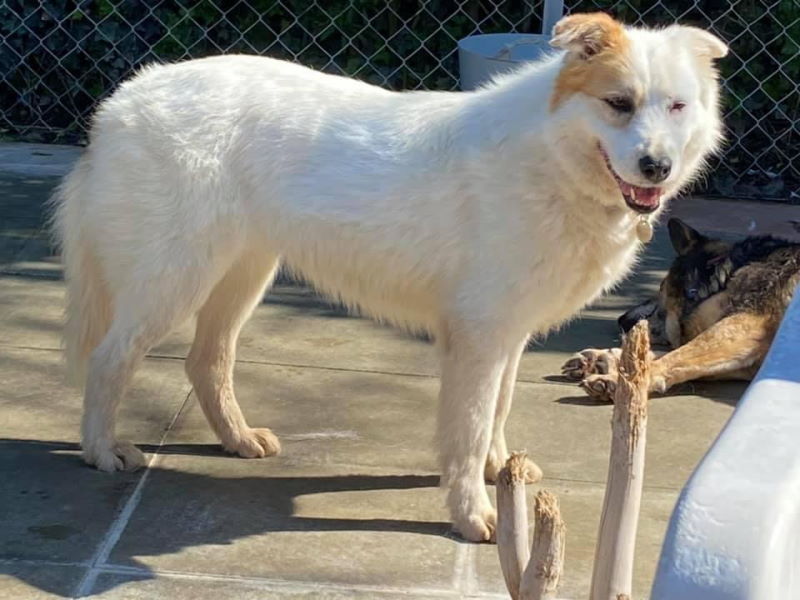 We're hoping that with love and patience this beautiful girl will continue to develop into a lovely devoted dog. She could live with another dog or on her own and is living peaceful with her fosterers resident cat. Claudia fostered Camberley Surrey. Fences and gates must be 5ft min and secure.
Please note that it is Safe Rescue policy that all dogs adopted from us must wear a slip lead to be walked for the duration of their lives. Too many dogs are lost from slipping out of collars and harnesses and many of our dogs are timid due to past ill treatment and likely to panic whilst out and about. It is absolutely okay to use these things additionally to slip leads but not instead of. We also request that extendable retractable leads are never used on our dogs. If you are opposed to slip leads, please do not enquire about our dogs as this is not negotiable. Thank you for understanding. All dogs have to be collected and a crate must be used.
All dogs are vaccinated, microchipped and neutered (unless the dog is too young to be neutered). If you are interested please message or call between 9am to 5pm Mon – Fri 9am to 4pm Sat.